How To Schedule an Online Appointment With a Notary in Los Gatos
Are you looking to get a document notarized in Los Gatos? You're in the right place—we can help you with the notarization of wills, trusts, affidavits, car titles, copies of diplomas, and many other documents.
If you , we'll get you in touch with a reliable online notary in Los Gatos. DoNotPay will help you avoid all the troubles that come with the complex notarization process.
What Are the Duties of Notaries in Los Gatos?
The State of California is the authority that commissions an official to be a notary and perform notary services for CA citizens.
A notary in Los Gatos is responsible for:
Affirming the client's identity using a government-issued ID with a photo

Establishing that the client is willingly signing the document

Witnessing the signing

Signing and stamping the document, making it officially notarized
How To Find a Notary in Los Gatos
You can find a notary in Los Gatos in several ways, but some of them can prove to be tiresome. Find a notary in Los Gatos by:
Performing a Google search

Using platforms that are specialized for notary search

Finding a local business or institution that offers

notary services
Google Search Results
You don't need to go through the trouble of googling notaries in Los Gatos by yourself—we did it for you. Check out the most popular places that employ notaries in the table below:
| | | |
| --- | --- | --- |
| Notary Service | Address | Contact Information |
| The UPS Store | 481 N Santa Cruz Ave, Los Gatos, CA 95030 | 408-399-5400 |
| The UPS Store | 15466 Los Gatos Blvd #109, Los Gatos, CA 95032 | 408-356-9194 |
| PostalAnnex+ | 1484 Pollard Rd, Los Gatos, CA 95032 | 408-374-9255 |
| Christina's Mobile Notary Service | N/A | 408-497-5114 |
| AIM Mail Center | 15559 Union Ave, Los Gatos, CA 95032 | 408-377-2005 |
| PostalAnnex+ | 15732 Los Gatos Blvd, Los Gatos, CA 95032 | 408-356-1236 |
| Efficient Mobile Notary & Apostille | N/A | 408-210-1239 |
The notaries that don't display their addresses are usually mobile notaries. If you want to learn more about these businesses or set up an appointment, you should call them.
Online Platforms You Can Use To Search for a Notary in Los Gatos
If you want to find a notary in Los Gatos using an online search tool, you should check out the following ones:
Which Businesses or Institutions Offer Notary Services?
You might not be familiar with the fact that there are some institutions and businesses, aside from regular notary offices, that offer notary services.
You can look for a notary in Los Gatos at your local:
What Is Remote Online Notarization?
Remote online notarization (RON) is the most convenient way to get your documents notarized. 28 states recognize RON as a permanent notarization solution, whereas some other ones introduced RON only temporarily due to the COVID-19 pandemic.
RON involves:
Scheduling a live audio and video call with an online notary

Sending the document to the notary—the document is typically in the PDF format

Checking the client's identity by asking questions based on personal or credit history, checking the client's valid photo ID, or using another RON identification method approved by the law

Using some technology for communication via which the notary and the client can see and hear each other

Signing the document by both the notary and the client

Putting the notary's seal and

signature

Returning the notarized document to the client

Recording the video call and keeping the recording for a specific period
Why Is RON the Most Convenient Way of Notarizing Documents?
Remote online notarization is superior to the in-person method in many ways. Here are some of the reasons why you should opt for RON—you will:
Save money on gas and avoid traffic jams

Avoid queuing and exposure to social contact

Save time by getting everything done from the comfort of your home

Find a notary anywhere and at any time
Can a Notary in Los Gatos Notarize Your Documents Online?
California is unfortunately not one of the 28 states that allow remote online notarization. Not all is lost, though—there are some states that permit RON for Californians (for example, Nevada).
You can get your documents notarized in California by employing a notary from another state—you only need to make sure that it allows RON for California citizens.
Why Is DoNotPay the Best Platform for RON?
Our platform will show you the simplest way to get your documents notarized online.
With DoNotPay, notarization is a three-step process, and all you need to do is and follow the guide below:
Open the

Notarize Any Document

product

Upload your files

Enter your email address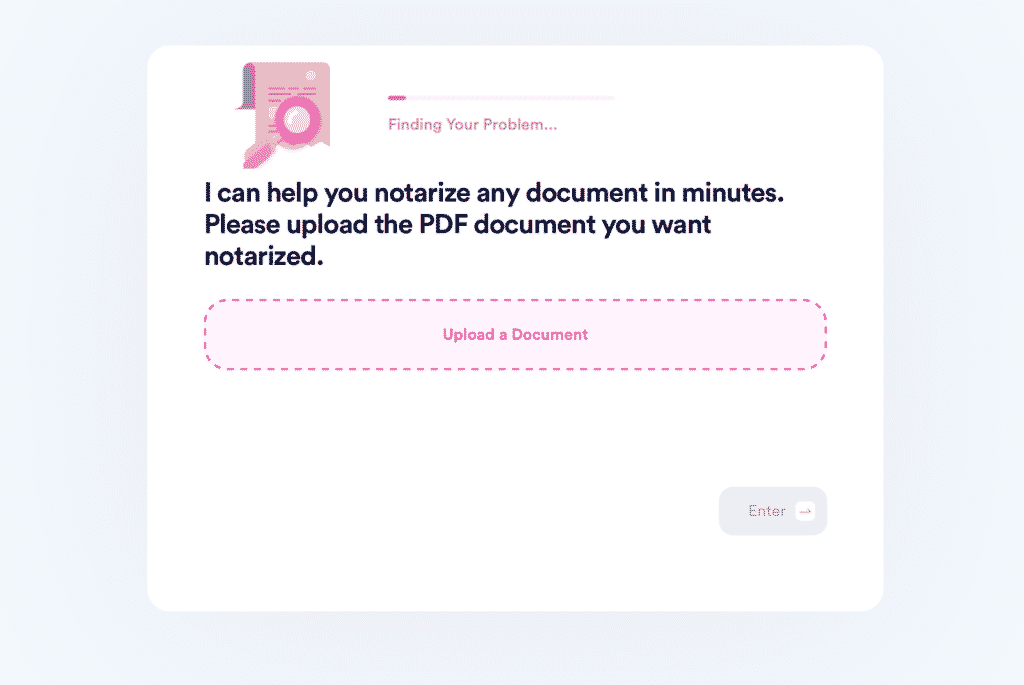 DoNotPay will send you an email with a link that will take you to an online notary's schedule. You will attend a live audio-video meeting, during which the notary will verify your identity and witness your signing.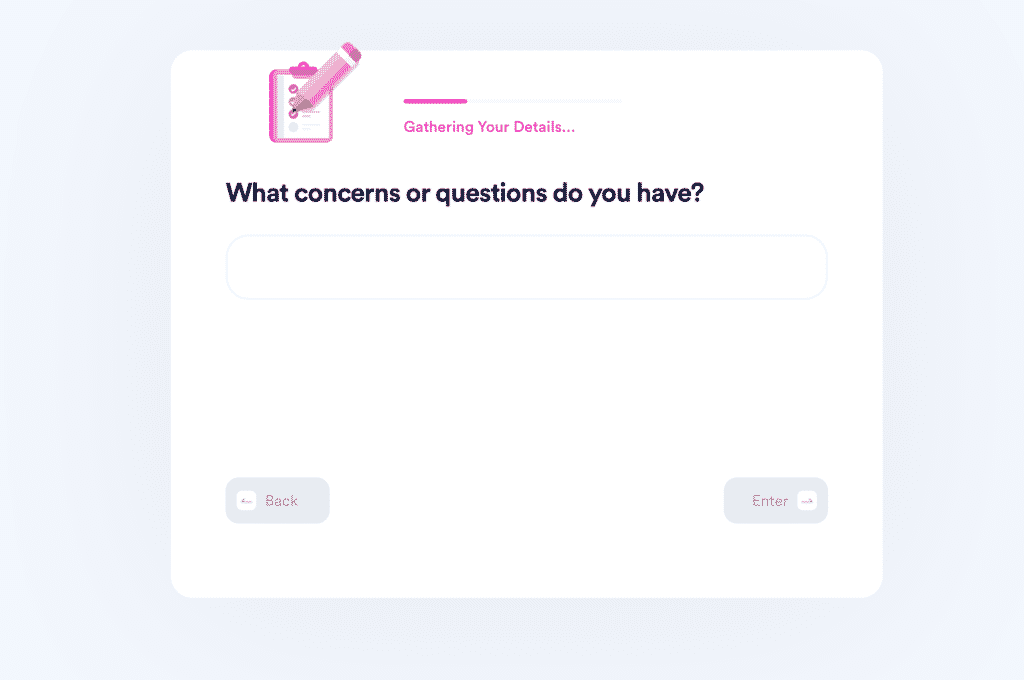 Use DoNotPay's Features to Your Advantage!
DoNotPay offers a myriad of helpful services you can use to resolve your everyday hurdles.
Do you need help paying bills or finding and claiming missing money? Are you interested in applying for clinical trials in your area? We can help you solve these and many more issues in no time!
Here are some other problems you can handle effortlessly with our help:
Hiring a Lawyer Can Cost a Small Fortune—Rely on DoNotPay Instead
If you're on a tight budget and can't pay a lawyer to help you create legal documents, file a claim in small claims court, or handle stalking and harassment, DoNotPay has a solution for you.
Our app will help you create various documents, including child travel consent forms and complaint letters for a problematic neighbor.
Are you a victim of a crime and need help applying for reimbursement of your crime-related expenses? You can sign up for DoNotPay and allow us to handle your crime victims compensation on your behalf.
DoNotPay can also connect you with an online notary and enable you to get your documents notarized from the comfort of your home.