LOFT Return Policy—How To Return Products and Get a Refund With Ease
Do you have any merchandise bought at LOFT you wish to return? LOFT Return Policy entitles you to an in-store or online return.
The details depend on how you purchased the product, but you can .
Everything You Need To Know About the LOFT Return Policy
You can return goods at a LOFT store—including Ann Taylor, Ann Taylor Factory, and LOFT Outlet—or online. Note that you can return or exchange goods only at a store belonging to the subsidiary you bought them from. For example, you can get a refund for an Ann Taylor item only at the Ann Taylor shop, not at the LOFT Outlet.
To receive a refund, you have to return the product that meets specific criteria—regardless of the branch you traded with. When you return your item, it has to be:
Unworn
Unwashed
Defective—if that's the reason for the return
To get a full refund, you have to accompany the commodity you want to return with the original receipt—regardless of your return method. In case you don't have a receipt, you'll receive a partial refund.
There are no refunds for items bought on sale, swimwear, and maternity items.
How To Return the LOFT Commodities
You have two ways to return unwanted items to LOFT:
In person
Via mail
In-Store Return Process in a Nutshell
Take the commodity you wish to replace or get a refund for to a shop. Ensure that the chain store belongs to the branch you bought the item from. When you arrive, speak to the authorized staff.
LOFT Return Policy—Sending Products Back by Mail
You can return LOFT items by mail in two ways. One is by the U.S. Postal Service—USPS. The other return method is via your preferred carrier, like FedEx or UPS.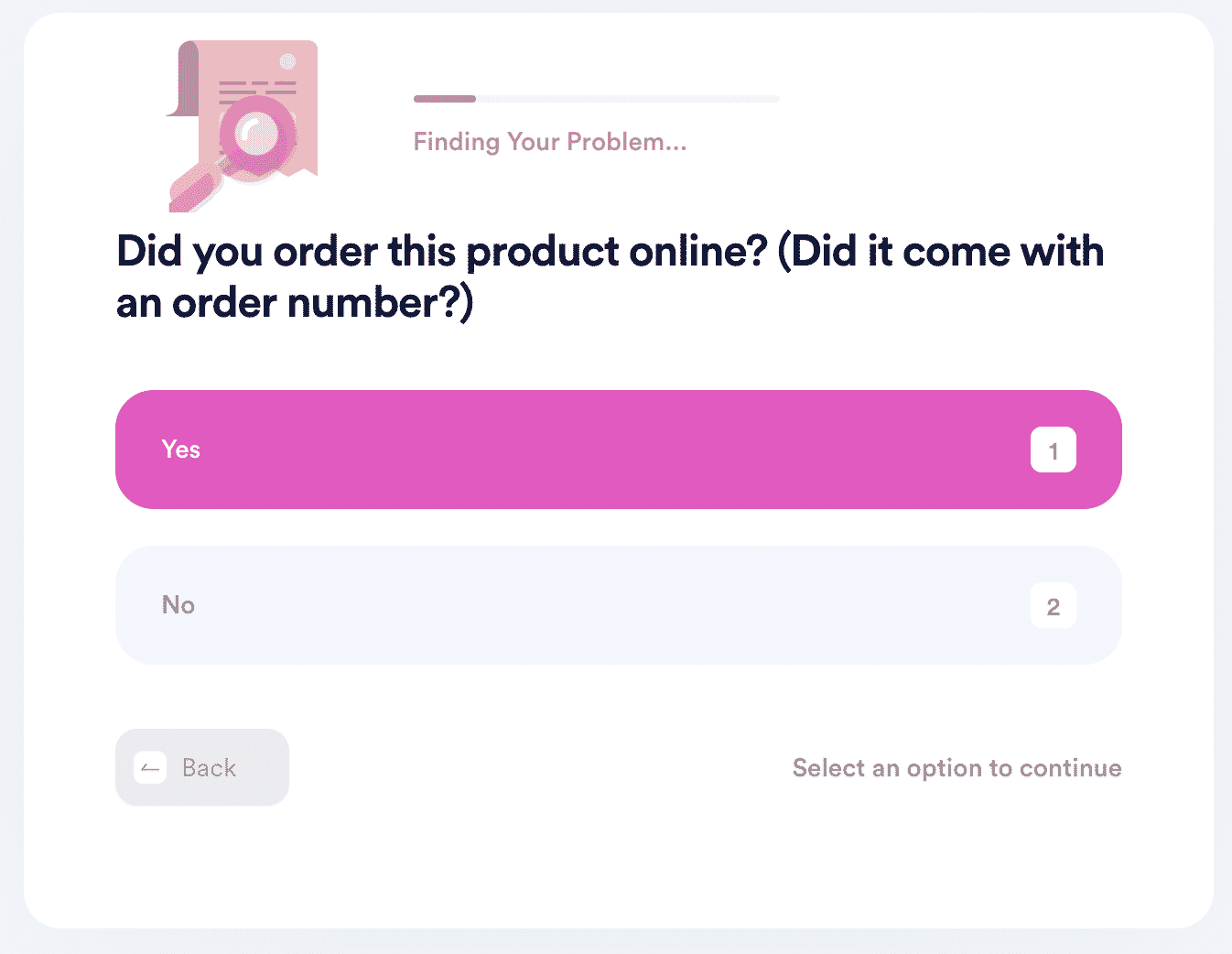 Check out how to return your items via :
The U.S. Postal Service
Your Preferred Carrier

Pack the product
Enter the order number and your email on the LOFT Returns page
Print the shipping label and fix it on the package
Deliver the parcel to the USPS office or give it to the carrier

Prepare the product
Print the return invoice and attach it to the package
Address the shipment to: LOFT Online Store/Ann Taylor Online Store, 1,901 East State Road 240, Greencastle, IN 46,135
Choose a carrier service—FedEx, USPS, or another
Pay the postage
LOFT Outlet Return Policy—Quick Phone Exchange Orders
LOFT Outlet refunds you in full for the timely returns with the receipt provided. Its return policy recognizes two compensation modes:
The amount paid in the original form of payment
Merchandise exchange in a store
Note that you can return items purchased in-store only to a store. The LOFT Outlet return policy doesn't allow sending back these items by mail.
Given that you return the goods after the specified time, the store reimburses you at the product's current selling price. The same rule applies if you don't have proof of purchase—whenever the return takes place.
If the items you gave up on are on final sale, LOFT Outlet refunds you only if you have the sales check.
DoNotPay—Your Few-Click Solution for Returning LOFT Goods
If the return procedure seems tedious or complicated to you, there is a shortcut. DoNotPay offers you a way out in only a few clicks. All you have to do is:
Select Item Return Request
Provide answers to a few questions the chatbot asks
Click Submit, and you are good to go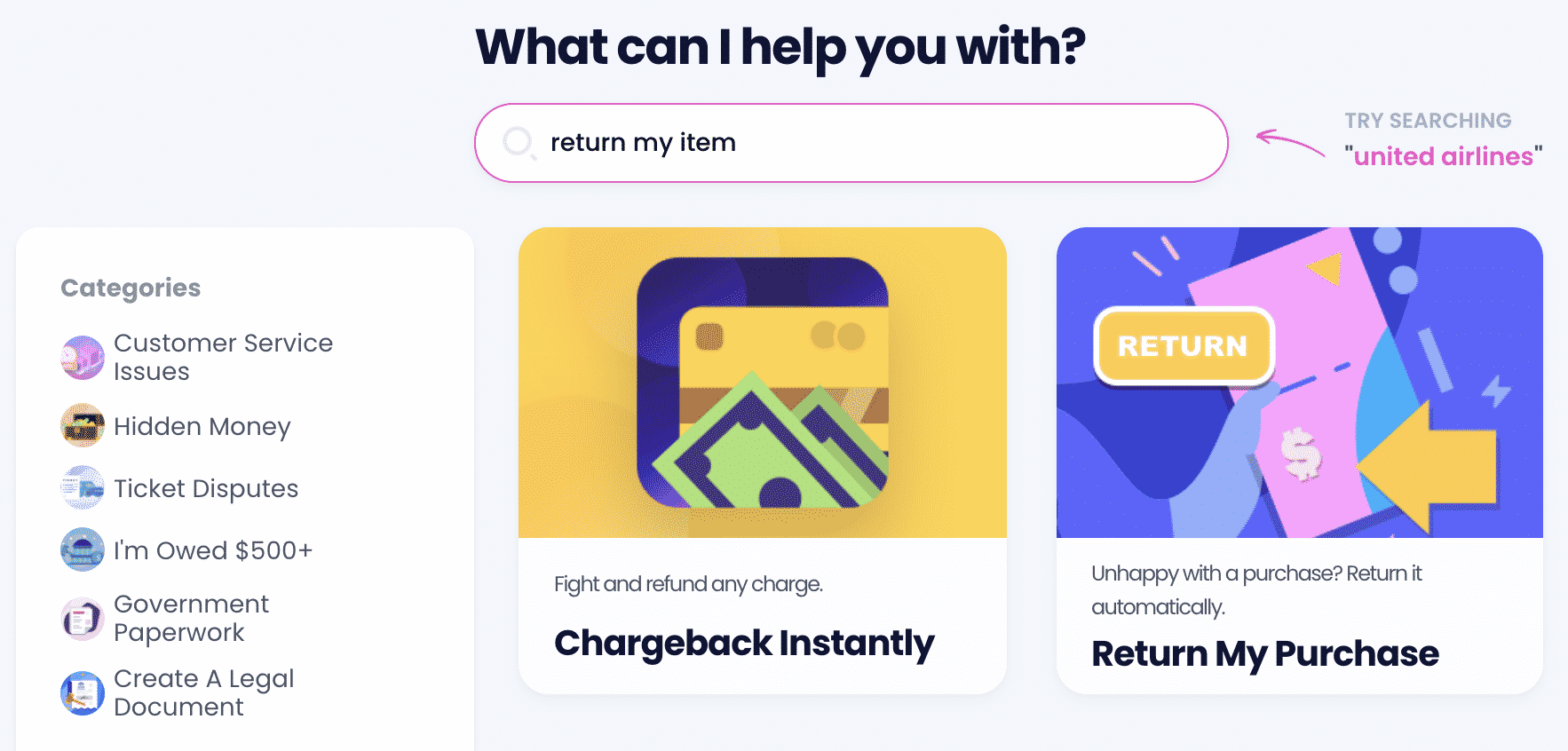 DoNotPay will forward your request to LOFT and include a deadline—you can say when you want your refund. The seller also receives a return label in case you wish a replacement, so you don't need to pay for a return package.
What Is the Deadline for Returning the Merchandise?
LOFT reimburses you the paid amount for returns up to 30 days of the date on the bill. After this time, you get a refund at the item's current price. To redeem what you paid, make sure to bring the sales check.
Given that you don't have proof of purchase, you receive a repayment at the selling price on the day of return. This rule applies even if you bought the item a few days ago. Note that you won't receive a refund or exchange for the product that is on the final sale without a receipt.
For gifts returned within 30 days, you receive an Online E-Gift Certificate that equals the cost.
Can DoNotPay Help Me Return Commodities From Other Shops?
Use DoNotPay to return products of various brands. Check out the return policy guides for the following companies:
Returned Your Faulty Item? Discover Other Nifty DoNotPay Products!
Apart from being your shortcut through returning your faulty items to merchants, our app can do so much more! From helping you request a refund, get extended warranties, file insurance claims, and find clinical trials in your vicinity to assisting you in creating legal documents, getting them notarized, and faxing them—DoNotPay can do it all.
Do you think you're eligible for a victims of crime compensation program? Our app can help you apply for it. Do you want to get revenge on persistent robocalls, report someone for stalking or harassment, or get your noisy neighbors to be quieter? We got your back!
You Don't Have To Waste Time in Endless Lines
Returning an item may require you to wait in endless lines, but if you sign up for our AI-driven app, you will be able to skip all kinds of queues! You won't have to spend ages waiting in lines at the DMV or in customer support phone queues because DoNotPay will provide an easier way to get what you need.
If you want to skip the hassle of waiting on the phone when canceling a service, requesting refunds or compensation from airlines, requesting a college fee waiver, or connecting with a loved one in prison, you can count on DoNotPay to provide easy solutions.