A Guide to Claiming Your Honda Hybrid Battery Warranty Easily
If your Honda Hybrid is having battery problems, you can claim the limited warranty the company offers on its hybrid batteries. The claim process can be complicated, but DoNotPay makes filing Honda warranty claims super easy. You can even file a home, car, or manufacturer warranty with our pain-free service.
What Does the Honda Accord Hybrid Battery Warranty Cover?
The warranty covers your Honda Hybrid battery for ten years and unlimited mileage if you're the first owner. The warranty is valid under these conditions:
Your

battery

is malfunctioning after the sixth year of ownership

It's the original fitted battery from the manufacturer

The defect is only with the battery and no other parts of the car
Your warranty covers one battery replacement from the sixth to the tenth year of the car purchase.
As the owner, it's your responsibility to ensure that your car receives the necessary maintenance. Honda prefers that you do the maintenance through an accredited dealer.
How Do You File a Honda Hybrid Battery Warranty Claim?
You can file a warranty claim for your Honda Accord hybrid warranty using the following channels:
| | |
| --- | --- |
| Method | Yes/No |
| DoNotPay | Yes |
| Owner's Manual | Yes |
| Website | Yes |
| Phone | Yes |
| Email | No |
| In Person | No |
Claiming Your Warranty Following the Owner's Manual
If you would like to file a Honda Hybrid battery warranty claim, you should first read your owner's manual and follow the directions provided there. If you can't find the appropriate contact details in the manual, you can use one of the other options from the table.
Claiming Your Warranty on the Website
You can log a query on the Honda website by following these steps:
Visit the Honda

website

Click on the

Contact Us

tab

Fill in the contact form

Wait for a representative to contact you
Claiming Your Warranty Over the Phone
You can contact a representative by following these steps:
Dial

1-800-999-1009

Explain your problem to the representative

Follow further instructions
You also have the option of a live chat if you need instant assistance.
When Should You Claim Your Warranty?
You may realize that your battery is faulty if you experience any of these signs:
Headlights are dimmed

Engine cranks slowly or not at all

Windshield wipers aren't working correctly

The battery is frozen in the winter

The battery case is swollen

The car smells of rotten eggs
If you notice one of the above-mentioned issues, you should contact your Honda dealer immediately. Avoid attempting to fix the problem by yourself or taking your car to an unauthorized service. If you make the issue worse, Honda won't approve your warranty claim, and you'll have to cover the costs of repair.
How Can DoNotPay Help File a Honda Hybrid Battery Warranty Claim?
DoNotPay will help you file any warranty claim quickly and easily. Let us take care of your Honda Accord battery warranty claim by following these easy steps:
Open DoNotPay in your

Choose the

Claim Warranty

feature

Select

Car Warranty

Provide the necessary info and submit your claim
Once you hit the Submit button, DoNotPay will send your warranty claim request to Honda. The company should contact you directly to ask for additional info and inform you about their decision.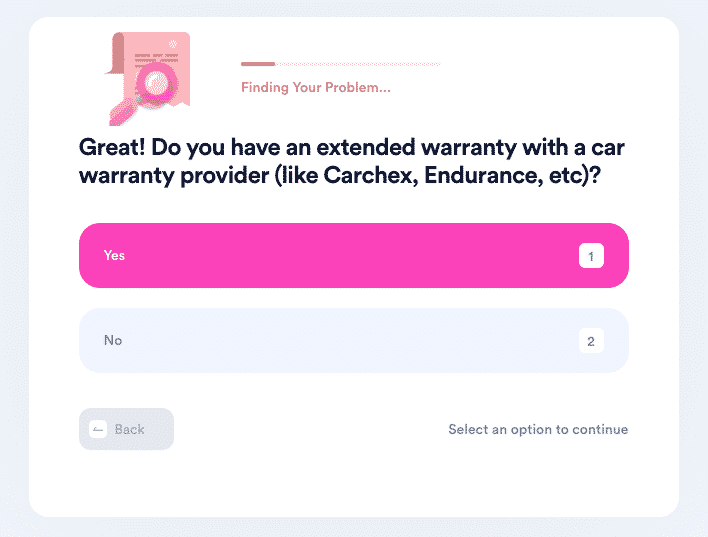 We can help you claim an extended or lifetime warranty for any Honda vehicle, device, or equipment, including:
Read our reviews to learn all about the best home warranties in America. If you're not sure how to claim an extended car warranty for used cars, DoNotPay has a solution. Our platform can even help you resolve issues with a dealer who refuses to cancel your extended warranty or fix a car under warranty.
What if Honda Denies Your Claim?
If Honda denies your Honda Accord hybrid battery warranty claim, we can help you appeal the decision. You can follow these steps:
Open the

app

Select the

Claim Warranty

option

Choose the

Appeal a Denied Warranty Claim

option

Indicate that you're appealing a car warranty claim

Fill in the details regarding Honda and your original claim
DoNotPay will take care of the appeal letter on your behalf. Honda will contact you when they've made a decision.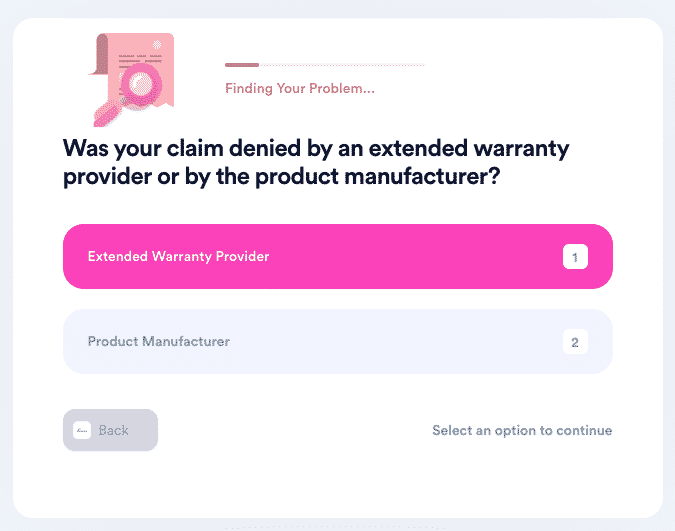 DoNotPay can help you send an appeal letter not only to Honda but also any other company, including:
What if You Need To Escalate the Claim?
If Honda still denies your claim—even after you've submitted an appeal—you may need to take the company to small claims court. The idea of taking an international company to court might be daunting, but DoNotPay has got your back. We will guide you through the entire process and help with paperwork and your court statement. Serve Honda or any other company justice stress-free thanks to DoNotPay.
More of What We Can Do for You
Our multifaceted app can call and record the conversation with the customer service of the company that just won't let you go! If you are having trouble canceling an unwanted service via the traditional channels, use DoNotPay to get it over and done with!
We can help you stop the persistent robocalls and robo texts from the nagging company and request a refund for unused services in a matter of minutes.
We'll also lend a helping hand in stopping spam mail—whether it's electronic or paper. Our Spam Collector product unsubscribes you from unwanted emails and cleans up your physical mailbox too!
DoNotPay Can Do Your Paperwork for You!
Feeling like you're in bureaucratic hell? Our app will draft the paperwork you need and get you out of any hurdle before you know it!
We can compose most of the documents that you require for any administrative purpose in your jurisdiction, most notably: