eBay Account Suspended Indefinitely— Can You Get It Back?
Getting your account suspended from eBay can be aggravating, even more so if you use this platform to sell and buy products regularly. If you got your eBay account suspended indefinitely and have no idea why that happened, we are here to help you figure it out.
Our guide also explains whether there is a way to appeal your suspension and how DoNotPay can increase the chances of recovering your account.
Why Was Your eBay Account Suspended Indefinitely?
If you made an offense, eBay will not ban you right away. The platform will send you a warning if you:
Fail to pay eBay fees
Fail to verify your account info
Violate its terms of service
Are a subject of security concerns
eBay Account Suspension—Pending Fees
If you are late with your eBay fees payments, you may get suspended. This is usually a temporary suspension. If you fail to pay the fees, it may become indefinite.
eBay Account Suspension—Failed Verification
You can get suspended if you haven't provided the correct info on your account or eBay wasn't able to verify it for some reason. Before the suspension, eBay will contact you to ask you for additional information about your identity or business. If your info is still not verified after that, you may get suspended indefinitely.
eBay Account Suspension—Terms of Service Violation
Your account will be suspended if you use eBay for the following activities:
Selling illegal merchandise
Conducting fraudulent activities
Treating and harassing buyers and other sellers
Hiding listings from search results or canceling them
Providing misleading information and relisting items
Selling your eBay account or ID
eBay Account Suspension—Security Concerns
The most common cause for getting your account suspended indefinitely is if it is brought into connection with serious security concerns, such as:
Hacked account
Identity theft
Fraudulent merchandise listings
What Happens When eBay Suspends Your Account Indefinitely?
If eBay suspends your account indefinitely, you will not be able to register for a new account or use the existing one. You will lose eBay privileges, such as:
Bidding, buying, and selling
Leaving feedback
Revising listings or creating new listings
Contacting bidders
Communicating with other users through eBay messages
Depending on the reason for suspension, you may also lose your listing fees.
Can You Appeal Indefinite Account Suspension on eBay?
Whether your account suspension on eBay is temporary or indefinite, you can file an appeal by email. Before that, you will have to understand why you got suspended.
To get your account back, you should read the email eBay sent you to notify you about the suspension carefully. In the email, you will find an explanation and instructions on what to do next.
Depending on the reason for the ban, you will have to do one of the following:
Make a one-time payment—If your account was suspended because you were late with eBay fees payments, you can choose the option Make a one-time payment on the eBay Help page and complete this request
Check if your account was hacked—To check whether your account was hacked, you will have to take a look at your messages. If you are unable to sign in to your eBay account, you should contact the customer service via email or reach out to PayPal. You should get a response within 24 hours
Respond to the suspension email—If the reason for the suspension was not a late payment or hacked account, you can file an appeal by responding to the suspension email eBay sent you
In case eBay is taking too long to respond to your appeal, .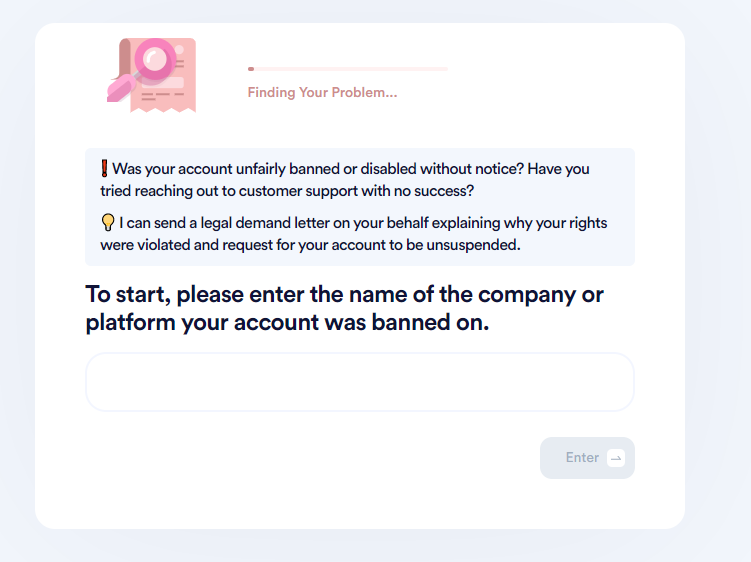 Use DoNotPay and Demand That eBay Reviews Your Appeal
If you want to make sure eBay pays attention to your appeal and processes it within a certain deadline, use DoNotPay. Our app will create a customized demand letter and send it to eBay in a couple of minutes.
All you need to do is and:
Select the Unban My Account feature
Enter the name of the platform, your username, and the date you were suspended
Provide the reason for your suspension
Select Sign and Submit
When you complete this process, DoNotPay will produce a letter that will pressure eBay to process your appeal and send you a response within a two-week deadline.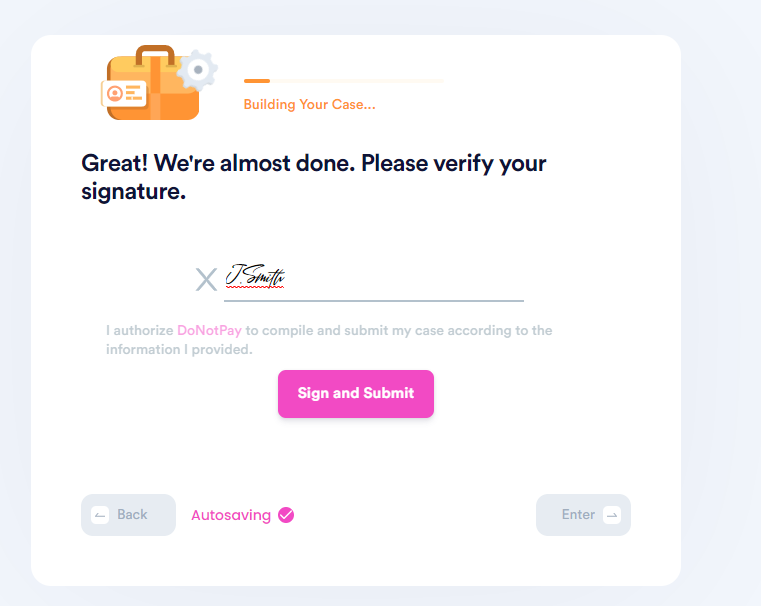 Use DoNotPay To Address Suspensions on Any Platform
If you were suspended or banned from a social media or gaming platform, and write a request to get unbanned. Our app can also help you with suspensions from other shopping and selling services, such as:
Visit our knowledge base and check out the guides we created to help you understand account suspensions and any other issue you may find listed in the table below:
DoNotPay Is an App for Everyone
Whether you need help with drafting paperwork, searching through government databases, or managing your bills, DoNotPay has a feature that'll make your life easier. The number of features keeps growing, and you can check out a table showcasing some of them:
Get More Done With Our Do-It-All Platform
DoNotPay can take care of any daily hurdle you come across. For a small yearly subscription fee, you get access to various features that you'll find handy on a daily basis. Besides everyday chores, signing up for DoNotPay will help get you:
The list could go on for days. You can even get in touch with an inmate or fight for discrimination at your workplace!