Chico's Return Policy—Learn How To Return a Product Fast
Everyone buys a piece of clothing now and then, thinking it will match their other garments or fit their style.
When you change the perspective—or replace indoors for outdoors—you may realize that you made a mistake. If you bought a product you wish you hadn't, cheer up because Chico's return policy states that most purchases are not final.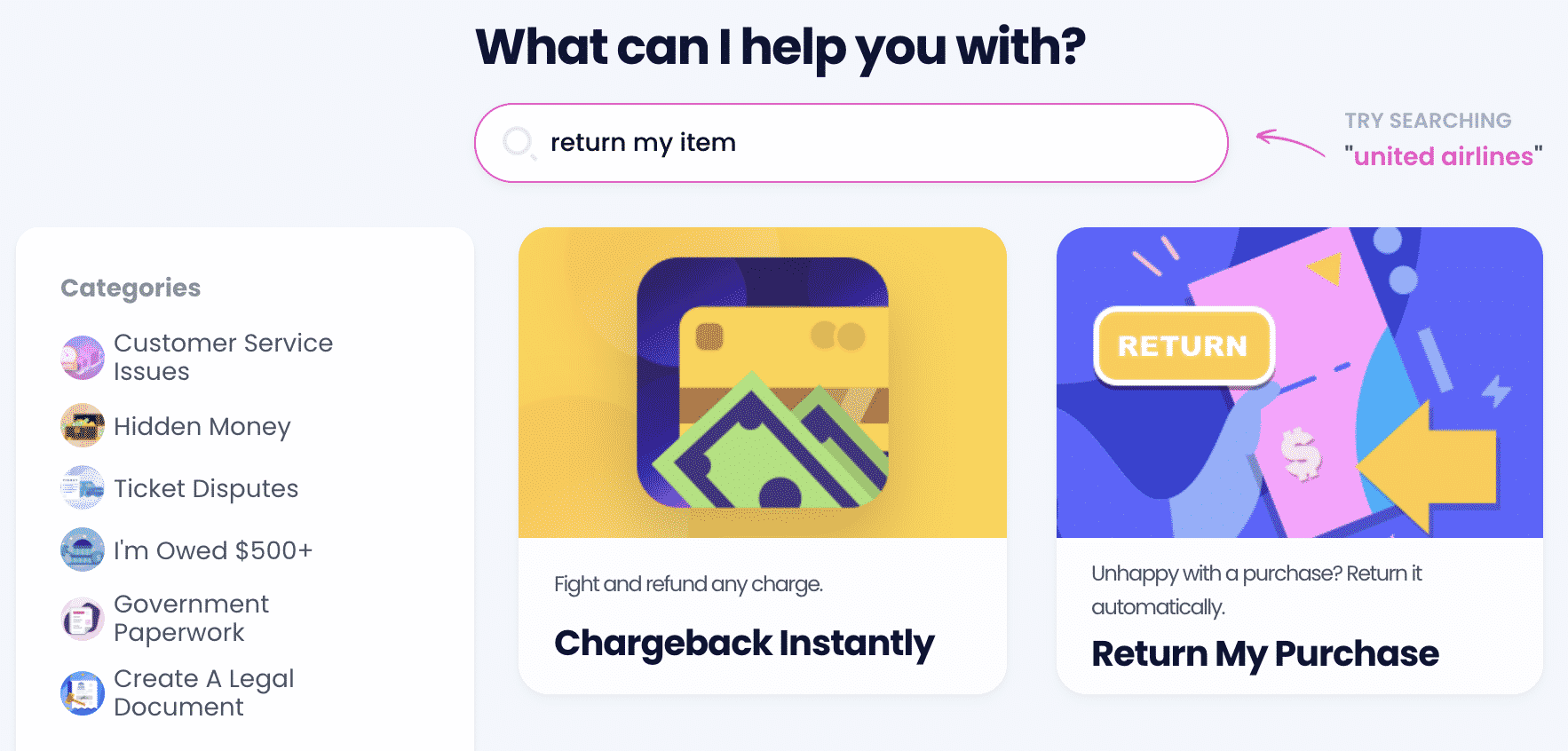 Would you like to benefit from the company's return policy even more? , a multifunctional app that helps you complete the return process and get a refund in a blink of an eye.
Chico's Return Policy—All You Need to Know
Chico's return policy entitles you to return most of the company's products if they don't perform well. Note that some items aren't eligible for a refund or an exchange, and they fall into the following categories:
As-is
Final sale
Gift boxes
Gift cards, unless demanded by the law
For the seller to accept the return, purchased goods have to be in their original condition, meaning:
Unworn
Unwashed
Defective
What Are the Chico's Return Policy Main Points and Rules
To qualify for a refund or an exchange as a Chico's customer, you also need to:
Present the sales check you got when buying the product, or
Show a gift receipt, if applicable
You are also good to go if the seller can validate the transaction in the system. Bring your ID card since the staff may ask you to identify yourself.
When you finish the process, you'll get the refund to:
Your original payment method
Merchandise credit for a gift receipt return
What happens if you have used more than one payment method during the purchase? Chico's will send money back in the following priority order:
Merchandise or gift card
Credit card
Check
Cash
Note that you have two refund options if you paid by check. Either accept a merchandise card or wait for the seller to send you the check within 30 days after the return request.
Can I Return Any Product at Any Time?
If you're not satisfied with the product, return it within 60 days of the date of purchase. Chico's return policy defines strict rules regarding the return of certain items for personal use. To send back watches, intimates, swimsuits, and hosiery—socks and stockings, ensure that:
Original ticketing is attached
Products are in the original package
Sanitary shields that accompanied the product are in place
What if I Can't Meet Chico's Return Requirements?
Given that the item isn't in its original state or you don't have a bill, all is not lost. Chico's might give you a refund under the following conditions:
If you don't have a package, you receive a merchandise card
Without a bill, you may get a refund of up to $250. To do so, return the item within 90 days of the date of purchase. The amount will correspond to the product's lowest price from promotions, sales, and discounts
Chico's Return Policy—How To Return Bought Items?
You can return Chico's goods:
To a store
Via mail
Please note that you can return products only in the country where you bought them. Cross-border returns—such as from Canada to the U.S.—aren't an option.
You are free to return products to a store of the same type. Returning the item from a full-price shop (or website) to an outlet or Chico's Off the Rack store—or vice versa— won't do.
Returning Purchased Goods to a Physical Store
Bring up the reason why you wish to return the item to a customer support agent or salesperson at a shop. They should take care of the procedure themselves.
Sending Products via Mail
To send Chico's merchandise by mail, you need to attach a prepaid label. To obtain one, do the following:
Visit the Chico's Returns page
State your order number and ZIP code
Print the label
Pack merchandise
Affix the label and an invoice to the parcel
Send the package to the following address:
Chico's Reverse Logistics DC
2,160 Breckinridge Blvd
Building 200 Suite 250
Lawrenceville, GA 30043
Once the company receives the return, it will lower your refund for seven bucks to charge handling fees. If you use ShopRunner for orders, you don't pay shipping costs.
Use DoNotPay To Make Complicated Things Simple
If Chico's return policy with various options makes your head spin, DoNotPay will be your favorite ally. Why wouldn't you make your life easier and let the app do the hard work?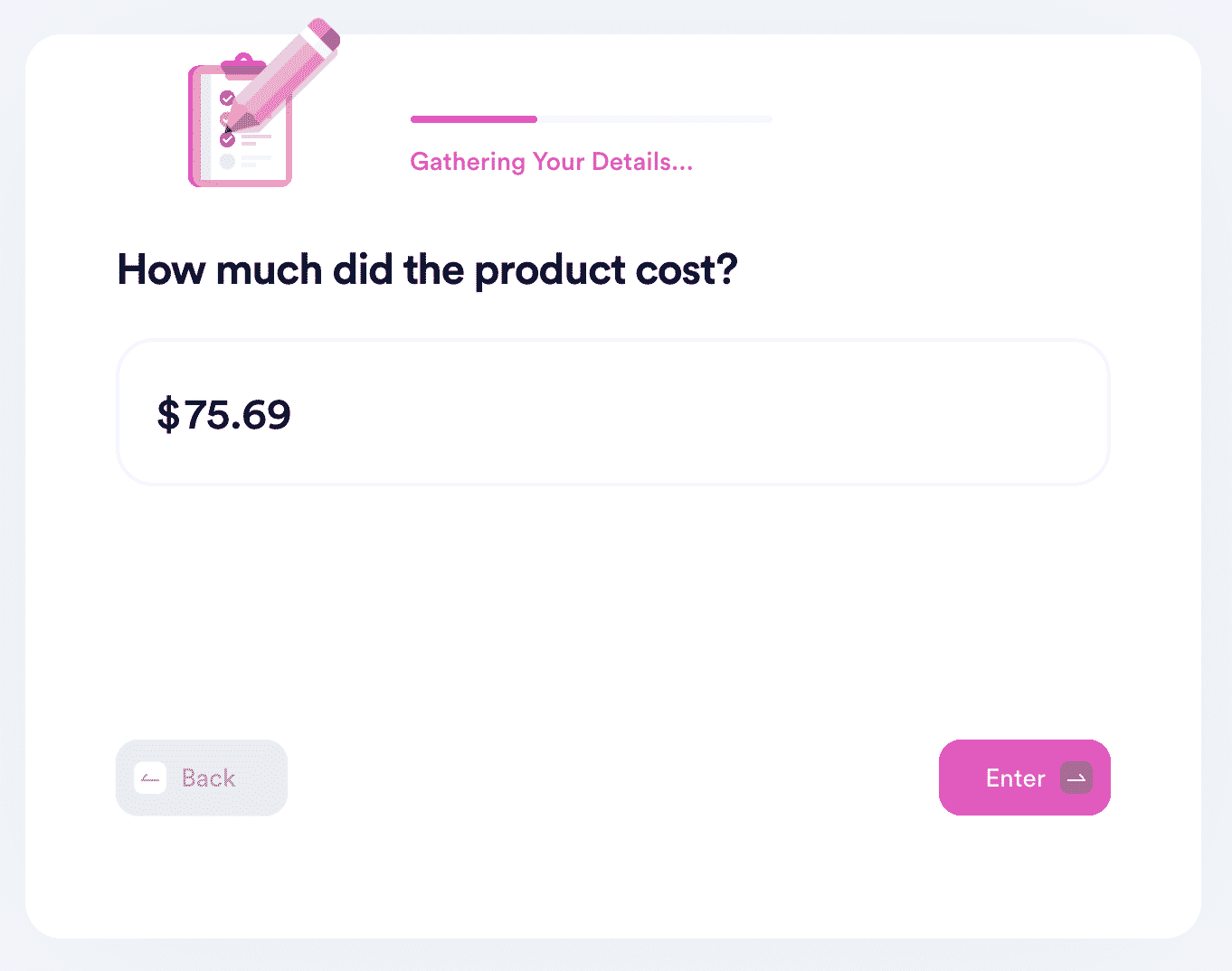 All you need to do is:
Initiate the Item Return Request option
Answer to chatbot's simple questions and include optional photos
Select the Submit button
From then on, everything's DoNotPay's business. Chico's will receive a detailed report of what's wrong with the product and until when they have to address the issue. The app's custom letter also helps if a dispute arises along the way.
Can DoNotPay Help Me Return Goods to Other Merchants?
You can return faulty and inadequate products to many other merchants via DoNotPay. You are welcome to evaluate the return policy of some of the most reputable stores in the following table:
Want Your Money Back? Rely on DoNotPay!
The world's first robot lawyer can help you get your hard-earned money back in several ways. Are you dissatisfied with a product or service you paid for and want to request a refund? Do you want to request a late delivery refund? No problem—DoNotPay will do that in your stead! Do you think that you may have missing money and want to claim it? We can assist you in finding it!
No matter the issue, DoNotPay is your shortcut through bureaucratic hurdles. Our AI-driven app can help you dispute your parking tickets, get refunds and compensation from airlines, cancel any subscription service in a flash, and so much more!
What Else Is DoNotPay Capable Of?
Being your personal AI-powered assistant, DoNotPay can help you get rid of:
Are you sick and tired of big companies not taking their customers seriously? Our app will lend you a helping hand in the process of suing them in small claims court.
Do you want to skip waiting in lines at the DMV, jump the phone queue when reaching customer service, get help with paying your bills, or get copyright protection for your work? Sign up for DoNotPay to complete these tasks and so much more!