The Brooks Return Policy—Is It a Happy Run?
If your new running shoes are slowing you down, you've come to the right place. DoNotPay's rundown of the Brooks return policy will get you over the finish line in record timing. We'll make sure you breeze through the entire process without wasting valuable resources. , you can have your cake and eat it too.
The Full Rundown of the Brooks Return Policy
If the new sports gear isn't winning you over, you can always tap out and start a return. Since Brooks is confident in the quality of their products, they abide by the so-called Run Happy Promise.
Following the Brooks return policy, all unworn items can be returned within a full year after the initial purchase. If you only realized your new kicks don't do it for you after a one-mile run, it's okay. Brooks offers a 90-day window to initiate a return for used/worn items. You can rest assured the entire process is free, meaning there are no additional costs.
How To Return a Brooks Item
You can initiate a return for any Brooks item you deem unsatisfactory in two ways:
Via mail
By phone (items bought in retail stores)
The Brooks return policy also offers door-to-door service. You can schedule a USPS pick-up through their customer support instead of dropping the item off yourself. Keep in mind that it'll likely take more time than the standard return procedure.
How To Return an Item Via Mail
Any disgruntled customer has the option to send back unwanted Brooks items via mail. Follow these steps to initiate a return:
Visit the Brooks Returns Center using your preferred browser
Select a ZIP code for billing
Enter your order number in the corresponding field
Provide an email address. Make sure it's the same address tied to the initial order
Select the item you wish to return
Create a return label and print it out
Pack the item and send it back to Brooks
If you run into some problems while creating a return label, contact Brook's customer support at 1-855-427-6657. Make sure to reach out during regular business hours (6 a.m.–5 p.m.).
In case you lost the original shipping label, you can print out another copy by logging into your Brooks account. You can also use the link you received via email.
Brooks offers some words of wisdom to customers who wish to start a return using this method:
Don't worry if you've misplaced the original casing–use whatever packing supplies you have
Make sure the parcel is secured and the box sturdy
Use FedEx Ground for the optimal result
Don't drop the package off at UPS because they don't accept Brooks return labels
The Brooks Return Policy on Items Purchased in Retail Stores
If you'd like to return a store-bought Brooks item, call the retail store where you finalized the purchase. The Brooks representative will provide further instructions. In case you run into any trouble while initiating a return, reach out to their customer support service.
Feel Like You're Running in Circles? DoNotPay Holds the Key to Victory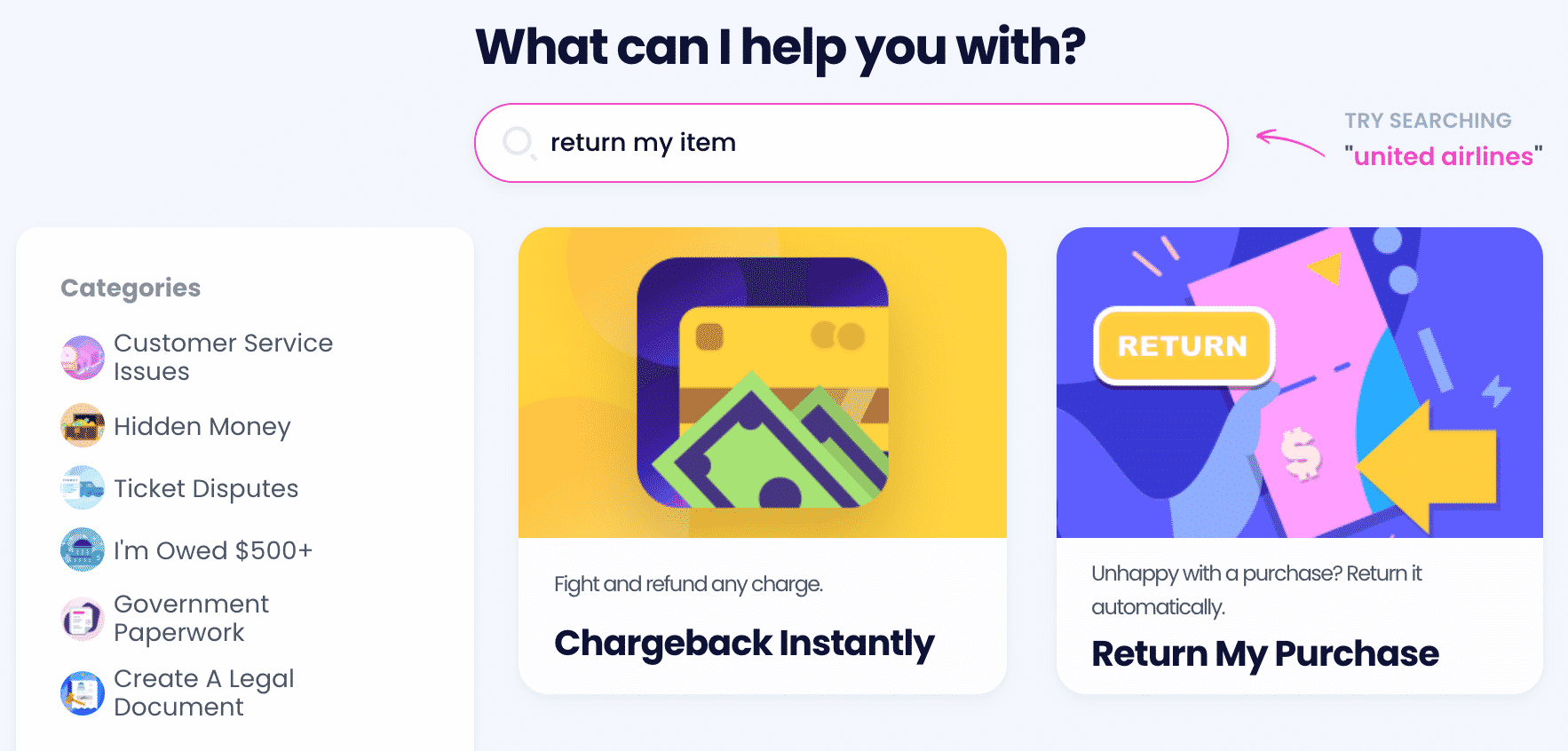 While the Brooks return policy seems like a win-win situation, there's plenty of room for trip-ups. DoNotPay will make sure you don't fall for empty promises with our amazing Item Return Request product. We can help you generate a convincing return request letter and get an RMA (return merchandise authorization) from Brooks in record time.
Follow these easy-peasy steps to initiate a return:
Choose our Item Return Request feature
Answer all purchase-related questions and upload photos of the item(s)
Put in your request
Your official return request letter will be forwarded directly to Brooks along with a stern deadline for the RMA.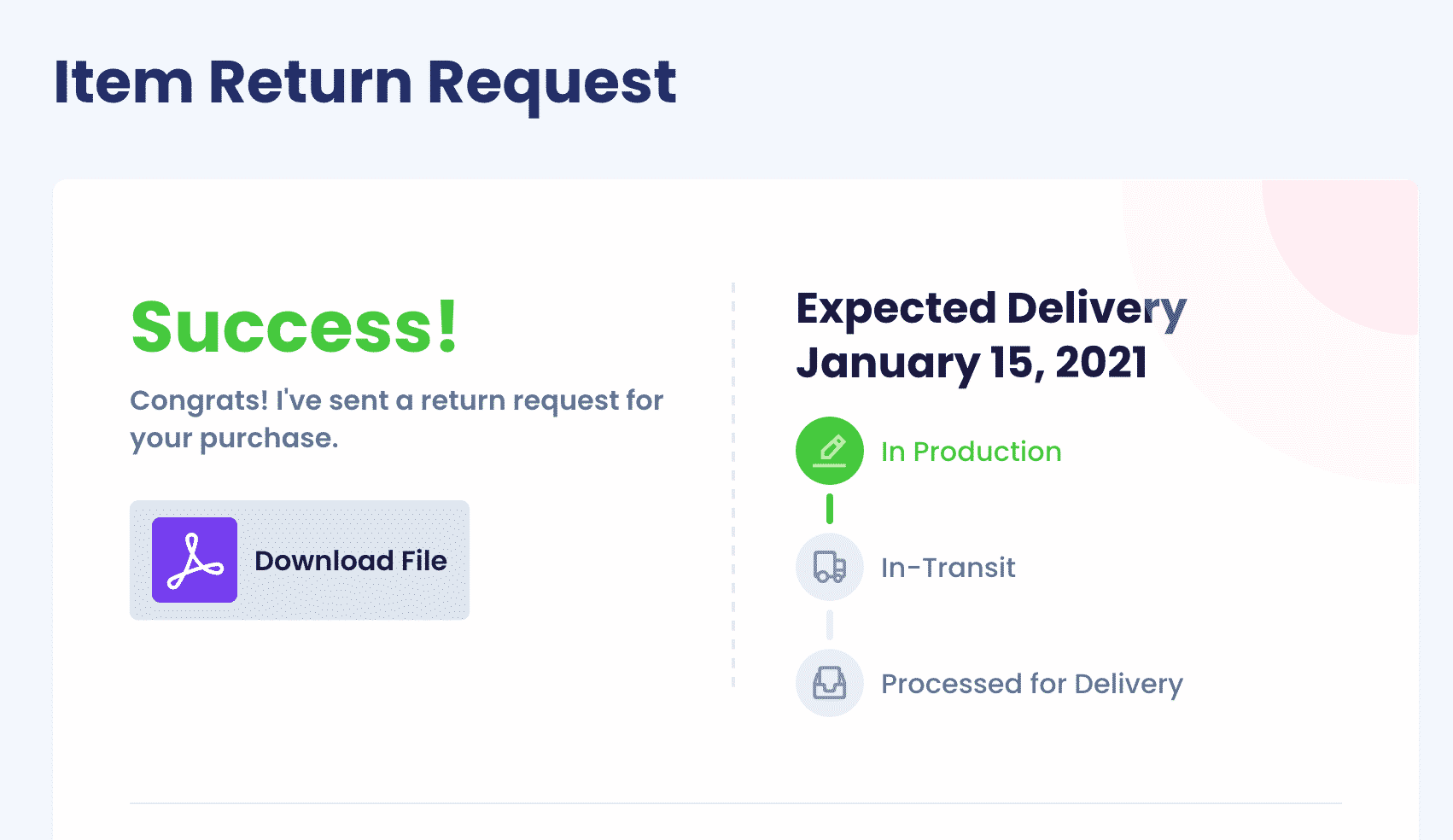 A DoNotPay subscription will pay off in the long run since we are used to dealing with big businesses. Take a look at our takes on the return and exchange policies of other popular brands:
The Brooks Refund and Exchange Policy
Here's a rundown of the Brooks refund and exchange policy:
You can exchange all items within 90 days of purchase
Brooks will process the return within four business days after receiving the shipment. Once it's over, you'll be able to place a new order
The total refund amount is equal to the full price of the initial order. The Brooks return policy doesn't charge additional fees
It takes approximately five to seven business days for Brooks to process your return request. It may take an additional three days for the refund to show up in your bank account
What if Your Brooks Product Is Faulty?
If you run into a defective product, the Brooks return policy requires you to fill in a Product Replacement Request. You can locate the form on their return portal. While there's no official time limit to when you can submit a complaint, Brooks wants you to know that:
The life expectancy for footwear is around three to six months
Sports bras and other sports apparel is fully functional for approximately 12 months
It's very likely that Brooks won't consider the product "faulty" if you voice your concerns outside these time spans.
DoNotPay Offers More Than Swift Returns
Our AI-driven app has a plethora of products that can help you save time and money. Once you sign up for DoNotPay, you will be able to:
Check Out Our Full Product Range
There's so much more to DoNotPay than filing return requests. With our app, you can cancel any membership, sign up for a free trial risk-free, get a virtual credit card, sign up for a clinical trial, map sex offenders in your area, and demand a refund from any airline.
If you want to reduce your property taxes, get help paying your bills, enter raffles and sweepstakes, find your unclaimed funds, or prepare for a government test, DoNotPay is the only solution you need!
Sign up today to access all of our products!