The YesStyle Return Policy Guide You Don't Need a Higher Education For
You purchased some fashion gear or jewelry from YesStyle and figured out that it doesn't suit you? Have no worries because the YesStyle return policy is pretty lenient with returns, although a few restrictions apply.
Before you buy anything, keep in mind that some items are eligible for a refund or an exchange, while others aren't. They may be subject to different rules, depending on the type and size of the product.
To make the return process as simple as tying a necklace, —the world's first robot lawyer—and complete the return form in no time. We'll make sure the refund or replacement procedure won't drag on.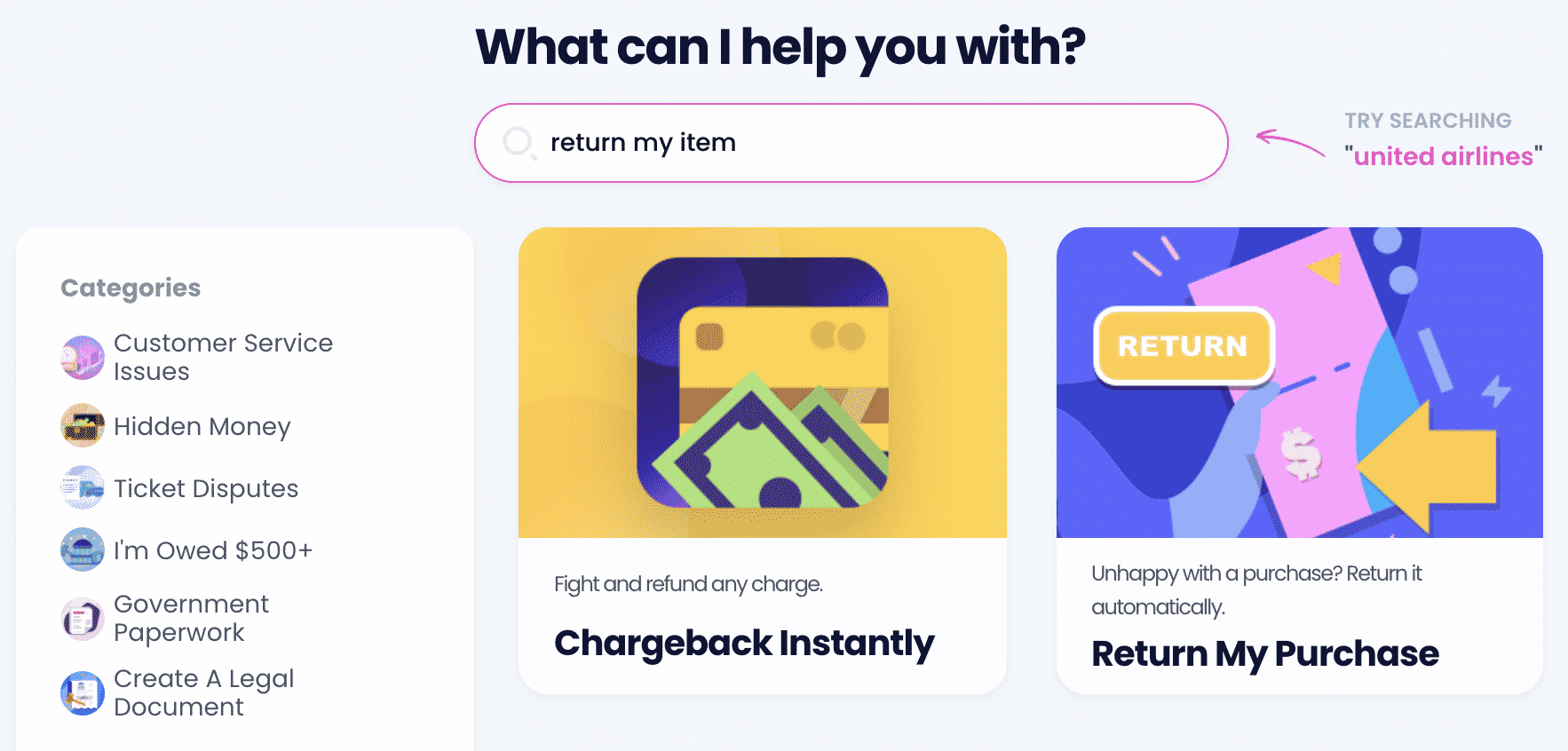 YesStyle Return Policy—Detailed Refund and Exchange Rules
YesStyle's return policy is specific about goods that qualify for a return. Refer to the following table to learn what conditions the merchandise must meet for the fashion company to authorize a return. The deadline countdown starts from the day you receive the original order.
| | | | |
| --- | --- | --- | --- |
| Product Type | Size Exchange | Return of an Unwanted Item | Defective Item Replacement |
| Fashion products for men, women, and kids, bags, and footwear | Within 14 days | Within 14 days | Within 14 days |
| Innerwear, swimwear, underwear, bodysuits, playsuits, and shapewear | Not available | Not available | Within 14 days |
| Fine jewelry | Not available | Not available | Within 14 days |
| Accessories, such as earrings, hairpieces, wigs, and costumes for cosplay and parties | Not available | Not available | Within 14 days |
| Other accessories | Not available | Within 14 days | Within 14 days |
| Lifestyle and home goods | Within 14 days | Within 14 days, if unopened | Within 14 days |
| Personal hygiene, grooming, and beauty products | Not available | Within 14 days, if unopened | Within 14 days |
If your item qualifies for the return, you should get a Return Merchandise Authorization—RMA. Refrain from returning products without authorization because YesStyle will ignore or deny your request. Make sure to send the merchandise back in its original packaging.
Keep in mind that the following gear doesn't qualify for a refund or an exchange:
Items provoking allergic reactions
Products causing adverse skin conditions
You'll receive a refund in the form of YesStyle Credit for unwanted and unopened returns.
Are There Special Rules in Place for Particular Products?
YesStyle has special requirements regarding some products and the state they're in:
Final Clearance goods are eligible for defective item exchange only
Size exchange is valid only for the items you didn't use
You can get a replacement for a defective product. Defective jewelry may be repaired unless it is silverware or a Silver 925 item
You have a 180-day deadline following the delivery if you want to return jewelry
How To Get a Return Merchandise Authorization
You have two options to get the Return Merchandise Authorization:
Sign in to your account on the YesStyle website
Contact the customer service department
Getting an RMA via the My Account Page
Note that this option is valid only for unwanted returns and size exchanges. When you log in to your YesStyle account, do the following:
Select the order number of the product
Scroll down to find the Start a return request link below purchases
Tap the link and follow the instructions
Emailing the Customer Service Department
The YesStyle return policy requires you to provide the following to obtain your RMA from the customer service department:
Order number
The name of the product and its YesStyle catalog number
The reason why you wish to send the item back. Choose among these options:

Size Exchange
Defective Item Repair
Defective Item Exchange
Unwanted or Unopened Item Return

Size exchanges require you to specify:

The product's catalog number
The desired size
When you receive your Return Merchandise Authorization, follow the provided return instructions.
YesStyle Shipping Policy for Returns
The YesStyle return policy sets the following rules for shipping the items back:
The company isn't accountable for goods lost during return shipping
You must pay the shipping fees for size exchanges and unopened or unwanted returns
Handling and shipping costs, as well as coupon discounts of the original delivery, are non-refundable
The merchant covers the return shipping costs in case they sent a defective item. To benefit from this perk, send the product via Registered or Regular Air Mail
Any Return Is a Breeze With DoNotPay
If you want to make the return process short and sweet, use DoNotPay. With us, you are several clicks away from completing the procedure that would normally take a lot of time. You only need to do the following::
Choose the Item Return Request option
Answer our chatbot's questions and attach photos, if needed
Send the return form by clicking the Submit button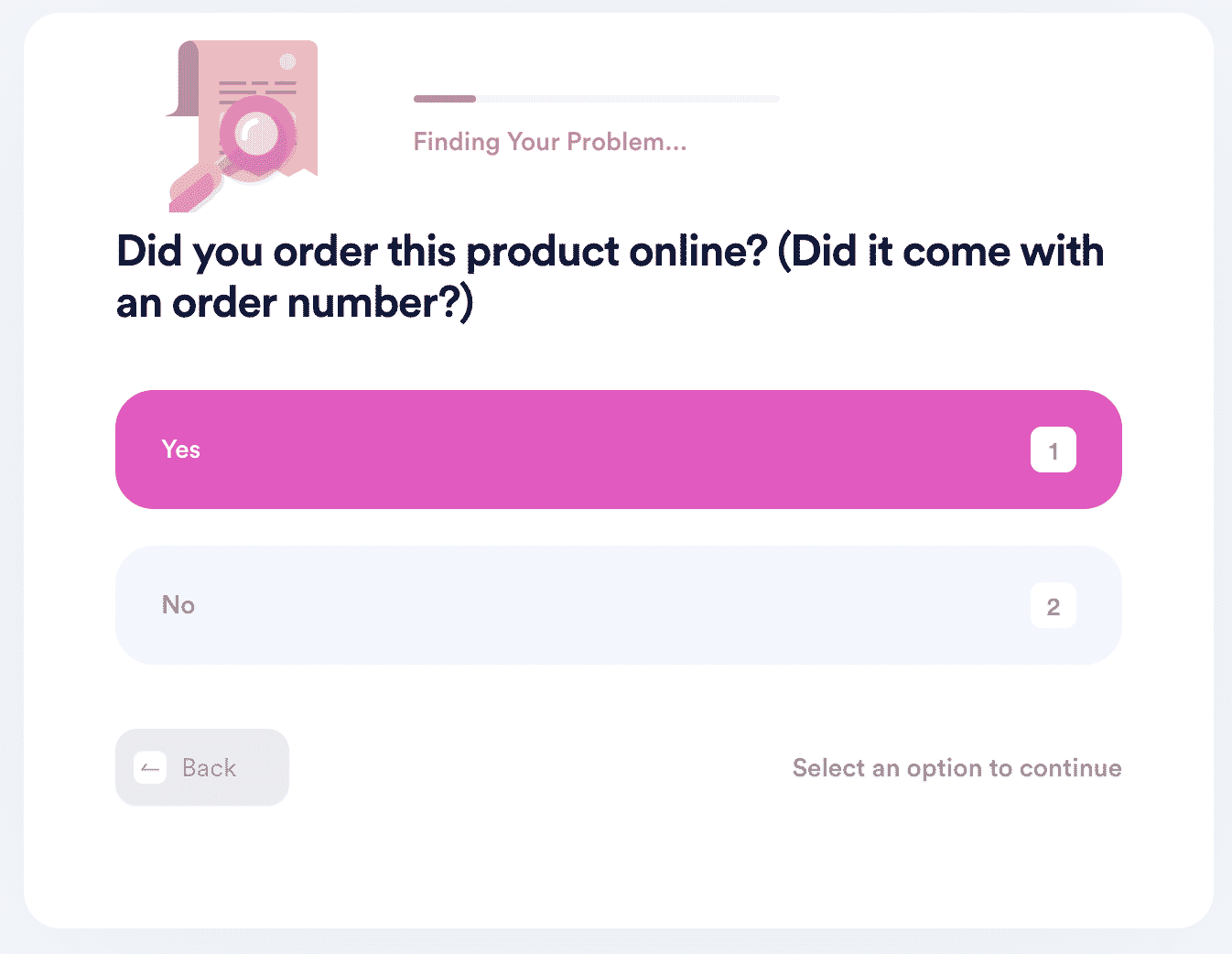 YesStyle will receive your return request and respond shortly because we add a deadline to speed up the process. A bonus point for you is a free return label, so you can cut unnecessary costs.
Return Unwanted Products to Other Sellers With DoNotPay
Have more products you aren't happy with? DoNotPay helps you get rid of underwhelming items from various merchants. Find the details in the table below:
Returned Your Faulty Item? Discover Other Nifty DoNotPay Products!
Apart from being your shortcut through returning your faulty items to merchants, our app can do so much more! From helping you request a refund, get extended warranties, file insurance claims, and find clinical trials in your vicinity to assisting you in creating legal documents, getting them notarized, and faxing them—DoNotPay can do it all.
Do you think you're eligible for a victims of crime compensation program? Our app can help you apply for it. Do you want to get revenge on persistent robocalls, report someone for stalking or harassment, or get your noisy neighbors to be quieter? We got your back!
You Don't Have To Waste Time in Endless Lines
Returning an item may require you to wait in endless lines, but if you sign up for our AI-driven app, you will be able to skip all kinds of queues! You won't have to spend ages waiting in lines at the DMV or in customer support phone queues because DoNotPay will provide an easier way to get what you need.
If you want to skip the hassle of waiting on the phone when canceling a service, requesting refunds or compensation from airlines, requesting a college fee waiver, or connecting with a loved one in prison, you can count on DoNotPay to provide easy solutions.