The Fastest Way To Contact Uber for a Lost Phone
Losing any important item is upsetting—losing your phone can make you go crazy! You can't contact anyone for assistance, and you lose access to important accounts (such as your bank account). If you left it in an Uber, your lost phone could be gone forever if you don't know how to reach the company.
This guide lists a few options you can take to get your phone back. Sign up for DoNotPay to find any lost item quickly and smoothly.
Lost a Phone in an Uber? Take These Steps
If you've lost a phone in Uber, you shouldn't panic. Instead, focus your attention on recovering the phone you lost by using one of the following methods:
Contact Uber support team by yourself
Have a friend inform Uber
Retrieve a phone you left in an Uber via DoNotPay
Use Uber Lost and Found Service
If you're the one who requested the trip but cannot log into your Uber account, you need to report the lost item to Uber by filling out an online form.
Here's what you should do:
Open the Uber Help page
Type in your first and last name
Enter the email address you use for your Uber account
Provide the phone number(s):

That is connected to your Uber account
That an Uber representative can reach you at

Choose if you'd like Uber to share your phone number with the driver—It's enough to enter Yes or No here
Enter details about your two latest Uber trips—You should type in, for instance:

Pickup location
Time
Date
Dropoff venue

Provide the specifics of the trip when you lost your phone—You should enter the same data as in the previous box, together with:

The driver's name
Vehicle information (make, type, and color)

Type in the information about your phone—You should offer as much information as possible, e.g.:

Brand
Color
Location in the vehicle where you placed your phone

Type in the email address you'd like Uber customer service to contact you on
Tick the box at the bottom to confirm you're not a robot
Click the Send button
Go to your inbox and:

Open the email Uber sent you
Confirm your email address
Upon completing these steps, you'll have to wait for an Uber support team representative or driver to get in touch with you.
Keep in mind that:
The driver can use your phone number once you've agreed to share it with them, but Uber won't be responsible for what happens from that point onward
You might be charged an Uber lost item fee when you get your phone back. The amount depends on the driver's location
Have a Friend Contact Uber Lost and Found
If you left your phone in an Uber, but your friend, colleague, or anyone else requested the drive, that person should report to Uber the lost item.
They should do it by following the steps provided in the table below:
Steps To Take
Additional Information
Your friend needs to:

Open the Uber app on their phone
Touch the menu icon to access the main menu
Choose:

Your Trips
The trip during which you lost your phone

Tap:

Find lost item
Contact driver about a lost item

If the person who requested the trip for you wants to, they can also provide their phone number to:

Call the driver
Agree with the driver on how to return your phone

In case your friend cannot reach the driver, they need to:

Return to the Find lost item
Choose the I couldn't reach my driver about a lost item option
Complete the form
Once your friend has completed the required steps, an Uber support team representative should reach out to them to explain further steps.
You could file an Uber complaint if you encounter a problem that should be reported.
DoNotPay Can Contact Uber for a Lost Item in a Flash!
Why would you want to waste time waiting for customer service or the driver to contact you? There's no need for you to complete long and complicated forms or bother a friend to get in touch with the driver when there's an easier way!
DoNotPay can help you get your lost phone, car keys, wallet, or any other item automatically and effortlessly! We can contact Uber, Lyft, MTA, Metro Transit, and any other company or location.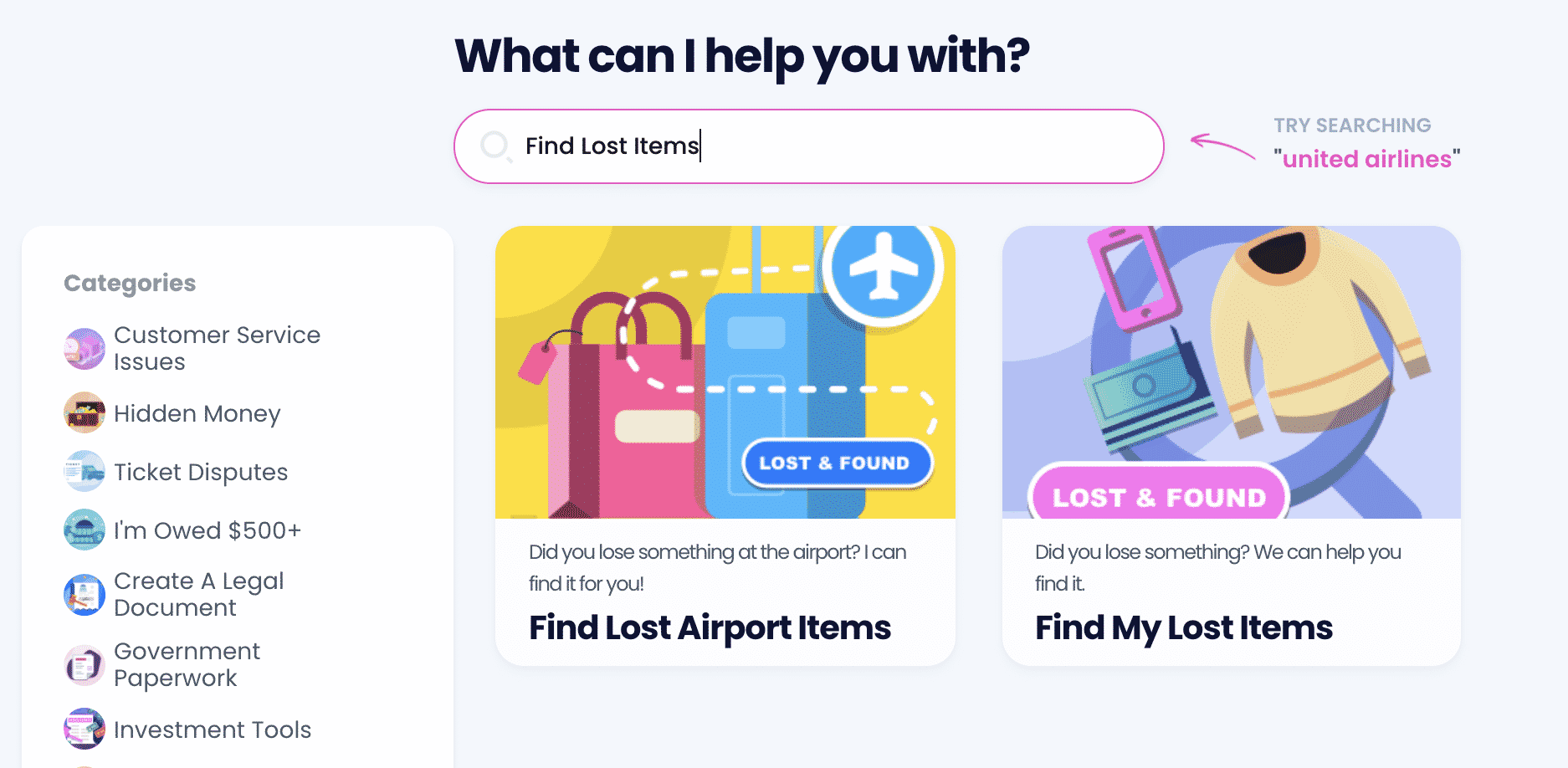 Subscribe to DoNotPay and follow these quick steps:
Open the Find Lost Items product
Let us know where you last had the item—In this specific situation, you should enter Uber
Provide as many details about the object—You could also upload its picture if you have one
Select the date and time when you lost it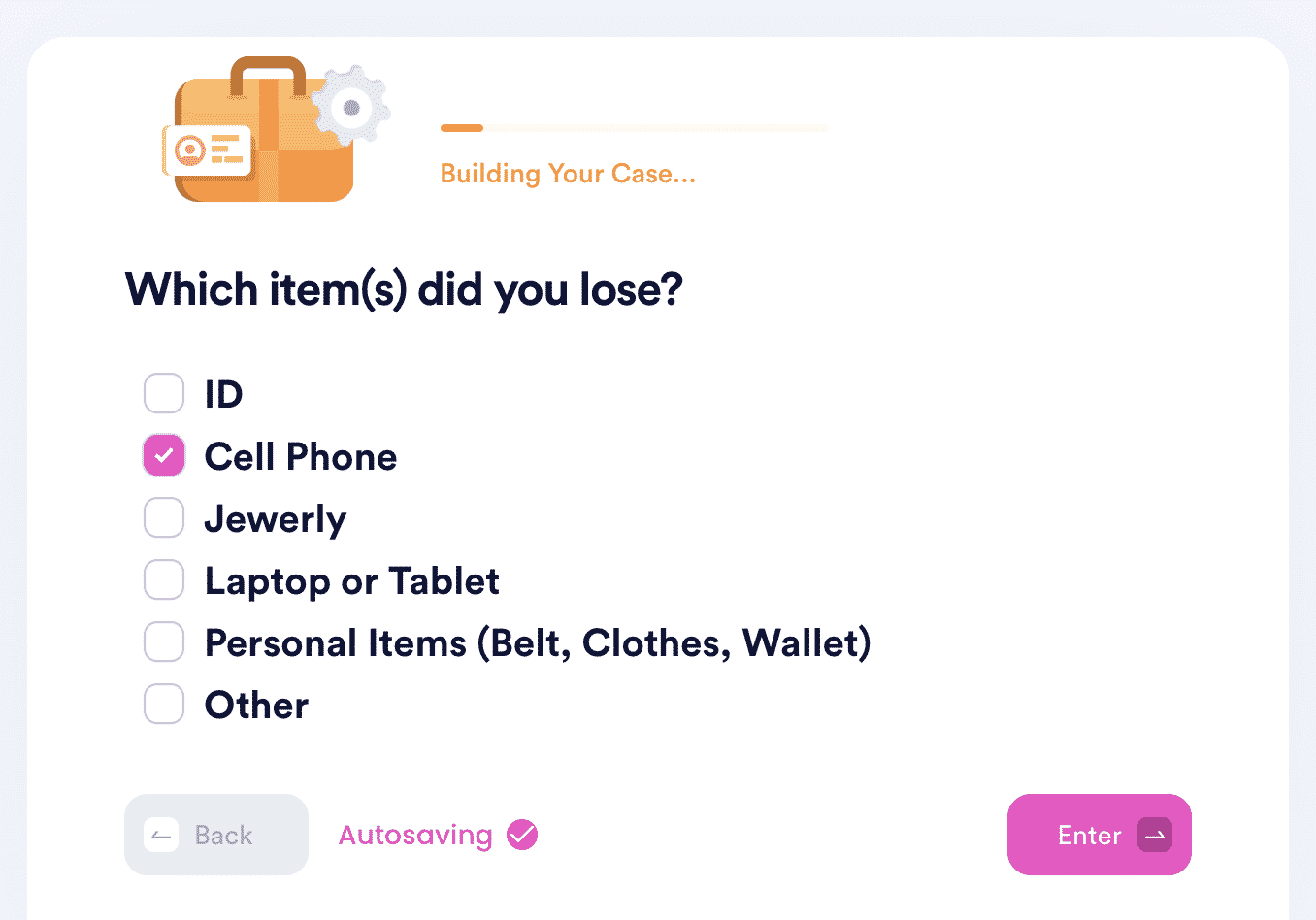 As soon as you've completed these simple steps, DoNotPay gets in touch with the company or location on your behalf.
Once your lost item is located, we will inform you how you can claim it (by delivery or pickup).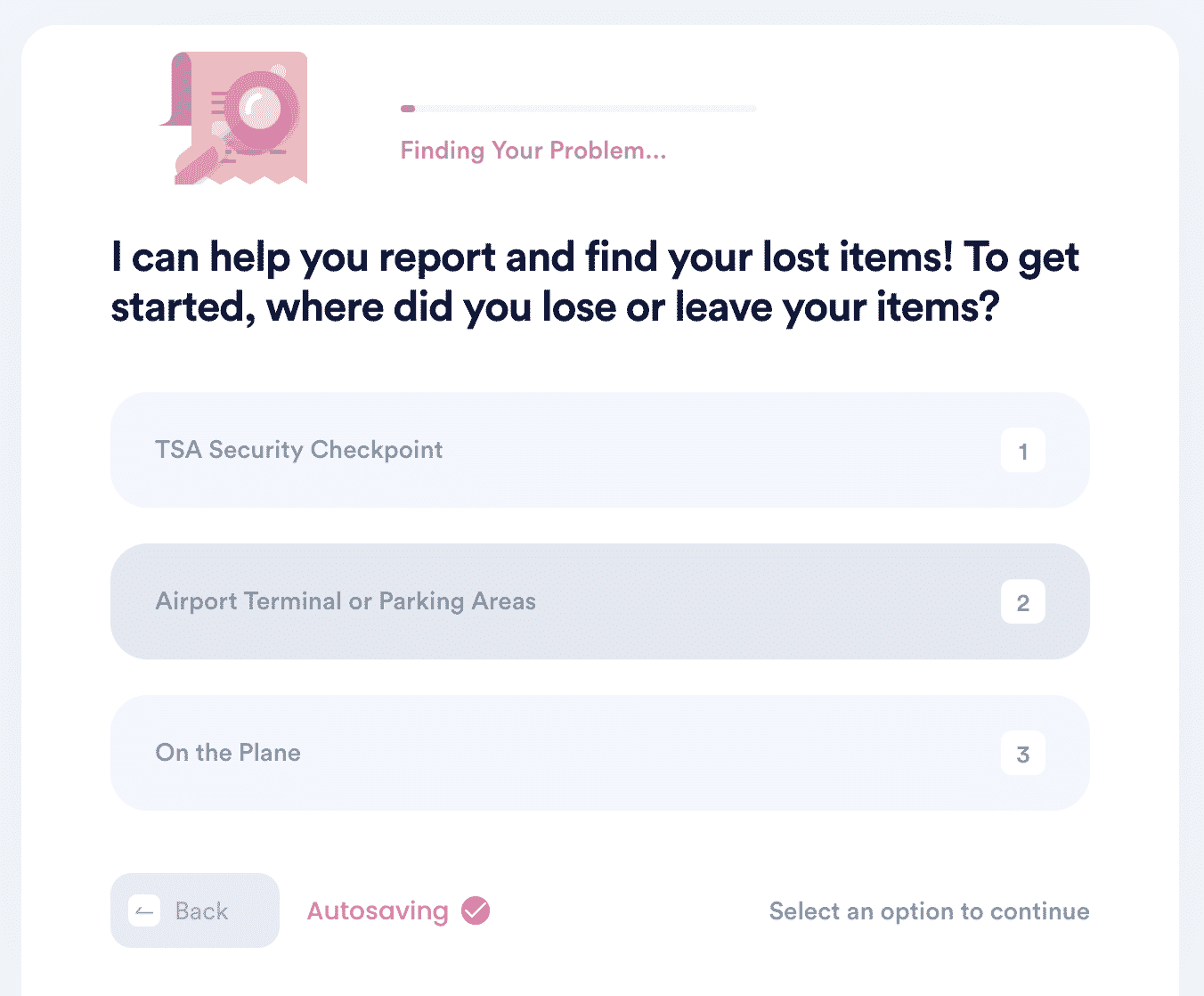 Our AI-powered app can help you retrieve any lost item from different locations. Take a look at the following table to see a few examples:
Deal With Administrative Issues With Ease
Drafting contracts and agreements, getting your documents notarized, disputing parking tickets, and creating passport photos will become a breeze once you sign up for DoNotPay.
We can also help you:
DoNotPay Helps You Protect Your Consumer Rights
Don't let companies take advantage of you! With our help, you'll be able to cancel any subscription or membership and request a refund.
As a consumer, you may be overwhelmed with endless steps and piles of paperwork you need to go through to get what you're owed. This is where DoNotPay comes in—let us be your assistant and fast-track the following:
Have you forgotten about a free trial you signed up for? Avoid being charged by using our app! With DoNotPay's virtual credit card, you'll get unsubscribed automatically without the company taking any money from you.
Are you getting spammed via email or text? Get rid of spam for good with our nifty app!