The TriMet Lost and Found Department—How To Retrieve Items Lost on TriMet Buses and Trains
If the last place you remember holding your wallet is a TriMet bus, you're in luck. We'll tell you how and when to contact the TriMet Lost and Found department and get your belongings back. and use our services to get in touch with TriMet.
What Is the TriMet Lost and Found Policy?
It's common for people to get distracted and lose track of their belongings during long bus rides. The TriMet Lost and Found department reportedly processes over 20,000 items yearly—from lost phones and car keys to abandoned bicycles and backpacks.
After discovering a lost item in one of their vehicles, the TriMet employees bring it to the company headquarters at:
Portland, OR
United States
701 SW 6th Ave
If you've recently lost something during your commute, here's a brief overview of the TriMet lost and found policy:
The TriMet Lost and Found staff holds on to lost items for approximately 14 days
You can claim the item outside the 14-day window if you're unable to collect it
TriMet will eventually donate a lost item to charity if nobody shows up to claim it for an extended period
Unclaimed lost items that contain highly sensitive data (e.g., ID cards) are destroyed after a while
The Trimet Lost and Found staff is generally lenient toward passengers looking to reunite with their belongings. They famously still keep a 1948 student pass for the Portland Traction Co., hoping that someone might come to claim it!
How To Collect Lost Items From TriMet
Since dropping things in public transport is an everyday occurrence, TriMet has a well-thought-out procedure for lost items. You can initiate the search for your belongings in two ways—by:
Visiting the TriMet Lost and Found portal and filling out a form
Calling or texting the customer support team during the designated hours
Filling Out an Online TriMet Lost and Found Form
TriMet has an online form for customers who wish to report a lost item. All you have to do is complete the following steps:
Go to the official TriMet website using your preferred browser
Click on the Lost and Found portal
Fill out the lost and found slip with the necessary information
Submit the form
If you opt for this method, you'll need to provide the following information:
Your first and last name
Your email address
A description of the lost item
A picture of the item (optional)
The location where it was last seen (e.g., bus stop)
The exact date and approximate time when you lost it
Phone number where the TriMet staff can reach you in case they locate the item
When writing a description of the item, remember to be thorough. Provide accurate and specific details about the object in question. If it's a lost phone, state the brand, model number, and other discernible features (e.g., wallpaper or phone case).
Contacting the TriMet Lost and Found Department
If you'd prefer to talk to an employee, you can reach out to the TriMet Lost and Found department. The customer service representative will ask you to:
State your full name
Provide a detailed description of the lost item
Tell them when and where you lost it
Provide your contact information in case the item is retrieved
You can reach TriMet customer support by:
Dialing 503-238-RIDE (7433)
Choosing Option 6 to file a missing item report
Make sure you contact them on weekdays during their regular business hours. You have a twelve-hour window—from 7 a.m. to 7 p.m.—to submit your report.
It's also possible to reach TriMet's customer service team via a text message. If you want a quick response, send the message between 7:30 a.m. and 5:30 p.m.
DoNotPay Can Help You Locate Lost Items With Speed and Efficiency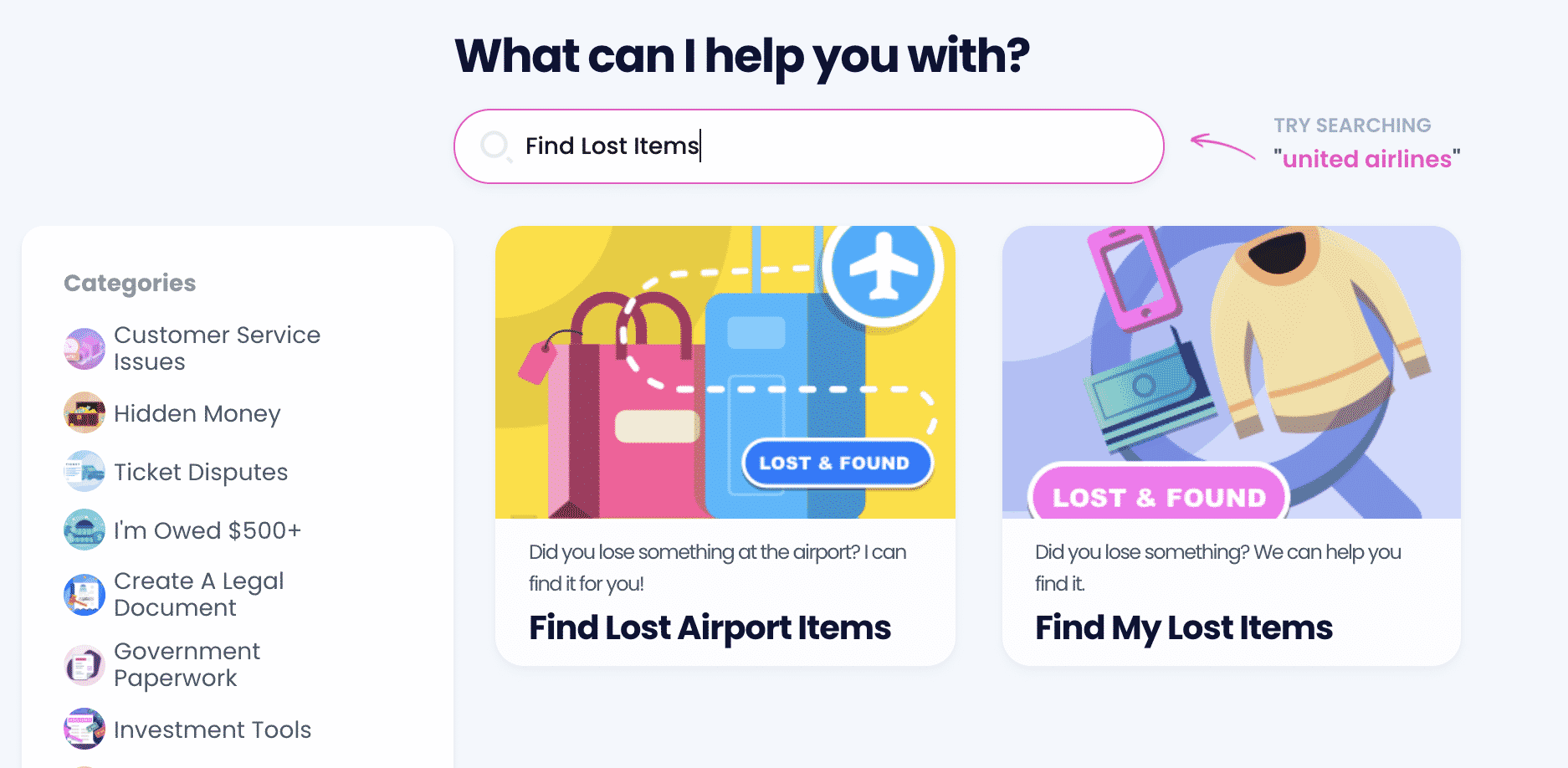 The TriMet Lost and Found staff are willing to help, but they're also flooded with daily lost item deliveries. If you want to ensure your slip doesn't get buried among hundreds of other files, .
All you have to do to access the service is:
Locate the Find My Lost Items product
State where you last saw the item in question—you need to provide the exact TriMet location
Give us a detailed description of the item and provide visuals if possible
Tell us the date and time when you lost it—if you don't remember the exact time, select the closest one
Once you complete the form, DoNotPay will forward the information to the TriMet Lost and Found department. You'll receive a notification once they locate your missing item.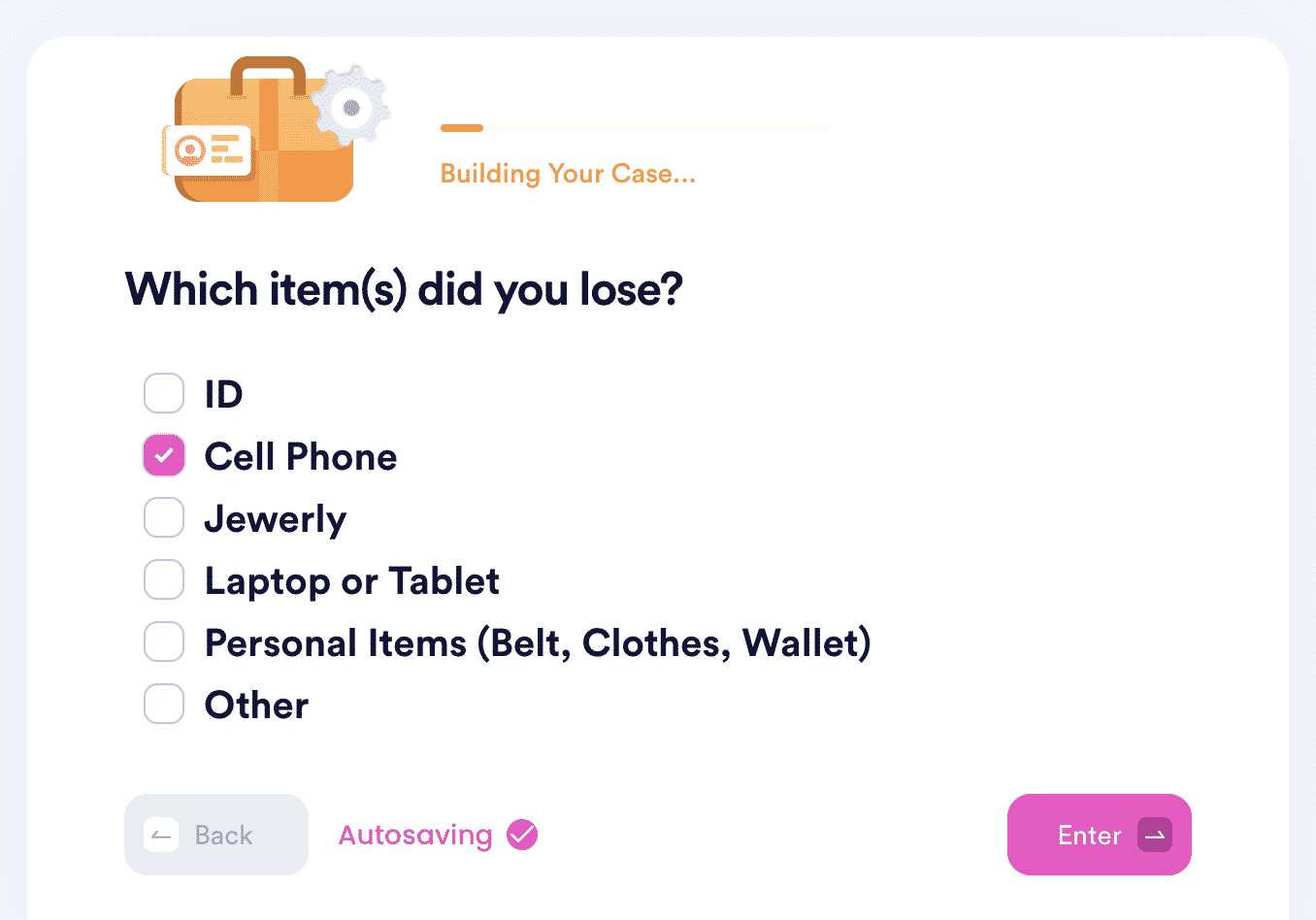 DoNotPay can also help you search for lost items in other locations. Take a look at the table below to get a glimpse of our services:
| Locations We Can Contact in Your Name | Lost Items We Can Help You Find |
| --- | --- |
| | |
Rely on DoNotPay and Get Rid of Administrative Issues
Are you tired of returning items, canceling subscriptions, fighting parking tickets, and mailing letters? We can help you fast-track all these tasks and more! Do you need help reaching customer service, fighting workplace discrimination, submitting defamation demand letters, or filing HR complaints? Use DoNotPay and solve any issue without a hitch.
Feel free to also use our app to study for government tests, apply for scholarships, appeal low financial aid offers, and request college fee waivers.
Do you need help paying bills? DoNotPay can assist you in lowering your property taxes, getting gift card cash back, entering sweepstakes and giveaways, and getting refunds.
With us, you'll be able to both earn and save money!
Say Goodbye to Spammers With DoNotPay's Assistance
Getting spammed on the daily? Our app can put an end to this annoying issue! Block spam emails, text messages, and robocalls in a few clicks. We can even help you deal with stalking and harassment.
Thanks to our Burner Phone product, you'll get a temporary phone number that you can submit when registering on different platforms and protect your privacy.
Another way to keep your privacy intact is using DoNotPay's virtual credit card. Signing up for free trials without hidden charges and revealing your contact details has never been easier!