Metro Lost and Found—How To Recover a Missing Item
Losing any important item—car keys, documents, phone, or wallet—can be such a drag. To find a missing object, you need to get familiar with the lost and found procedure of the institution where you believe you lost it.
Do you think you left the item in Metro Transit? This article presents all options you've got to report a lost item through the Metro Lost and Found office and provides the most convenient solution.
Metro Transit Lost and Found—What To Do Before Alerting the Staff
If you believe you've left an item on a bus or train, you should report it to Metro Transit Lost and Found or Customer Relations staff immediately.
Check out the following table to learn what you should do before reporting the missing item to Metro Transit staff and to find out what happens after you report it:
What To Do Before Reporting a Lost Item
What Happens After You Report a Lost Item
To help the staff find the object and know it's yours, you should prepare a detailed description of the missing item, including its:

Size
Color
Brand name
Serial number
Any special features

If available, you should also provide a photo of the item

The staff will:

Organize the search
Inform you:

If they find the object
How you can get the lost item back (e.g., they'll mail it to you or arrange a pick-up at a provided address)
How To Get in Touch With the MetroTransit Lost and Found Office
Due to the COVID-19 pandemic, inquiring about lost items at the onsite Lost and Found window is no longer an option. Luckily, there are other ways to contact Metro Transit Lost and Found staff:
Via email
By phone
Via regular mail
On social media
With DoNotPay
Report You Case With Metro Lost and Found Staff by Email
Metro Transit provides an online form you can fill out to inquire about an item you believe you might have left on one of their buses or trains.
Here's how you can report a missing object through the available form:
Open the Metro Transit Lost and Found page
Choose the date when you lost your item
Enter the route you were on
Provide a detailed description of the missing object
Upload a photo of the lost item (optional)
Enter your first and last name
Type in your email address
Provide a contact phone number (optional)
Check the box if you'd like Metro Transit to mail you the item
Click on the Submit button
Keep in mind that you might need to wait for a while to hear back from a representative. If you don't get any reply, you can try calling them.
Call Metro Transit Lost and Found Office
If you prefer speaking to a customer service agent, you could contact Metro Transit at 612-373-3333.
Keep in mind that this number is the same for all departments and services, so it could take some time to get connected to a person who could help you with your issue.
Report the Lost Item Via Regular Mail
If you're old school, you can send a letter to Metro Transit at Metro Transit, 560 Sixth Avenue North, Minneapolis, MN 55411.
Keep in mind that while you can get hold of Metro Transit Lost and Found staff via snail mail, it might take days for a representative to get your letter.
Get in Touch Through Metro Transit Social Media
Besides finding useful information on Metro Transit social media, you could also send them a message on one of their accounts:
If you don't get a reply soon, you could:
Use one of the other above-presented options
to report a lost item in a flash!
DoNotPay Is the Fastest Way To Recover a Lost Item
DoNotPay can help you retrieve your lost items from MTA, Uber, Disney, Carnival Cruise Line, and any other company and organization hassle-free.
Why would you want to wait on hold, retrace your steps, talk to different representatives, and wait for someone to respond to your email or letter? Our AI-powered app knows how to reach the Lost and Found department of any company without delay, and we can do that on your behalf!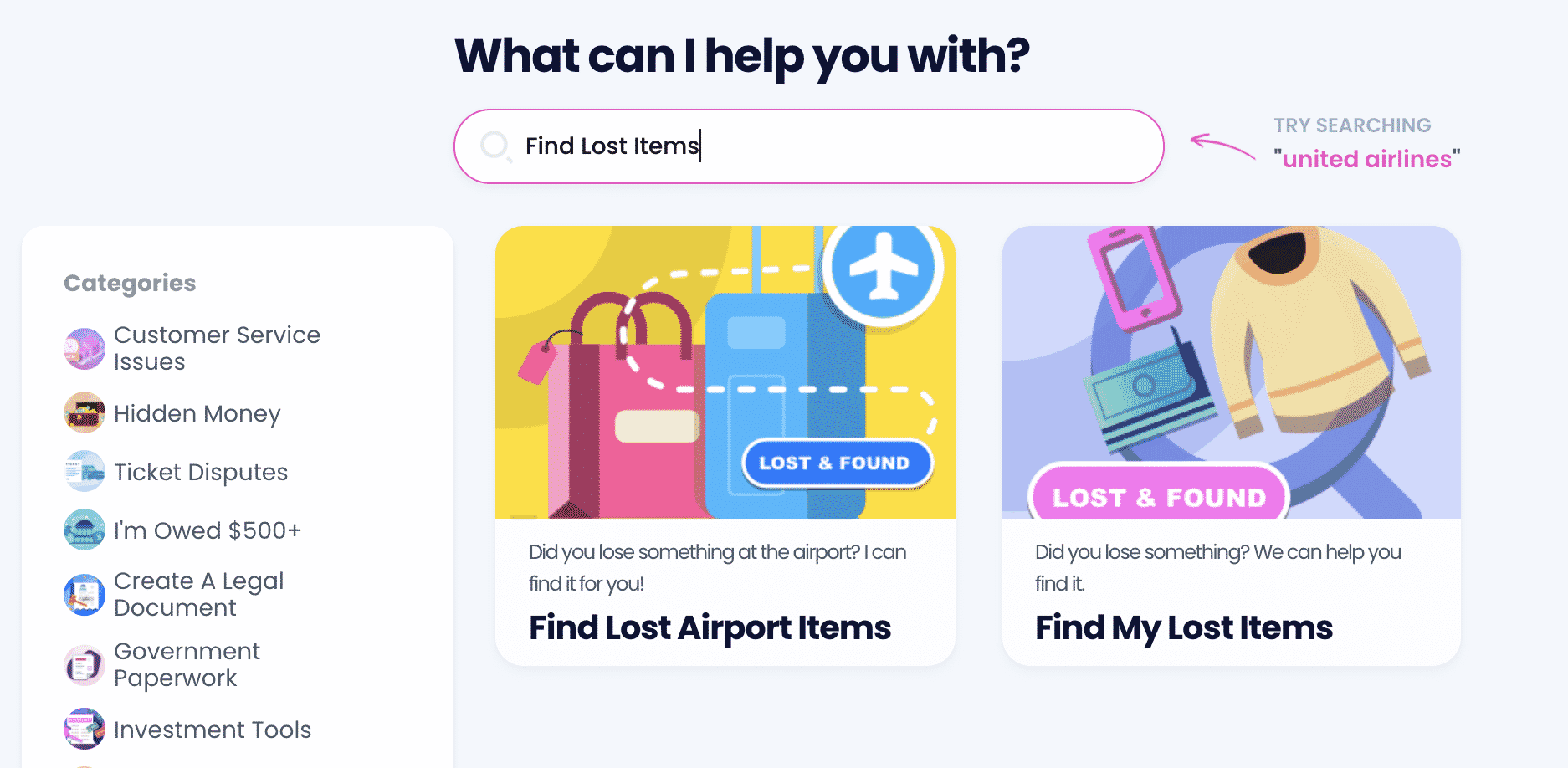 All you have to do is and take the following steps:
Open our Find My Lost Items product
Enter the location where you last had the item with you, i.e., the name of the restaurant, cafe, park, company whose services you used, etc.
Provide the description of the missing object and upload a photo if you have one
Indicate the date and (approximate) time you last saw the item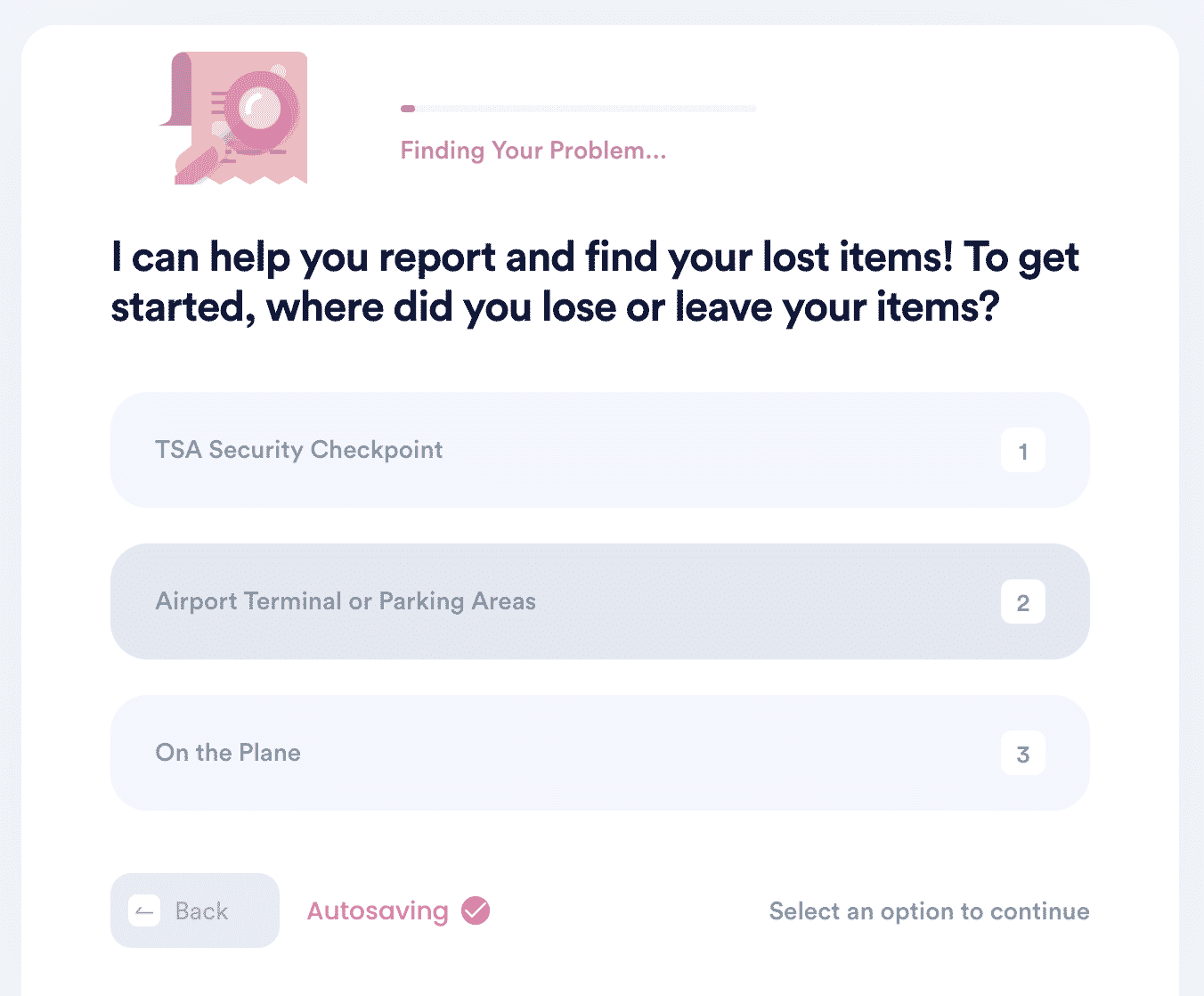 As soon as you enter the necessary information, DoNotPay will contact the company in question to alarm them about your lost item. This way, staff can search for it immediately.
If your object is found, we will inform you how you can get it back.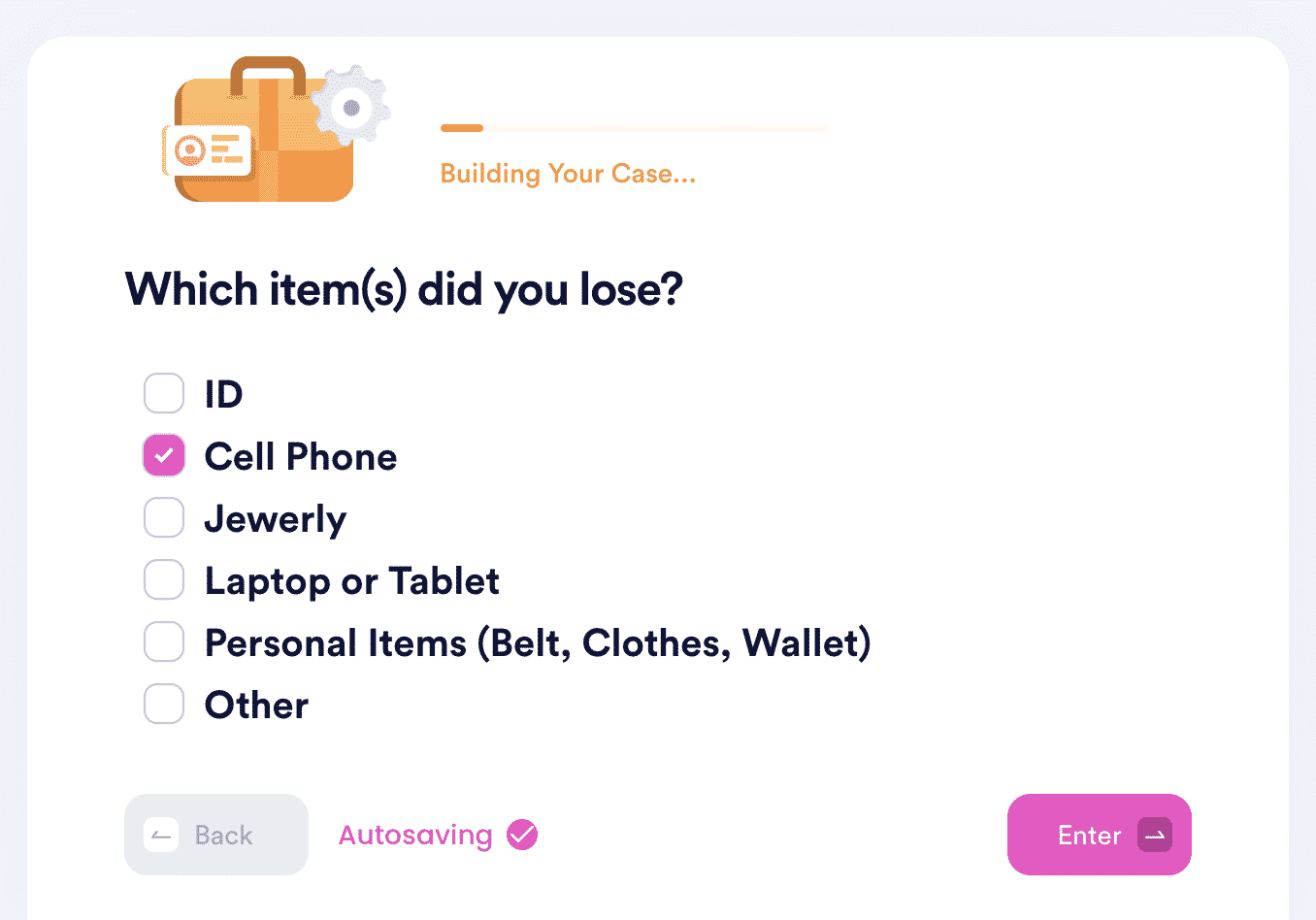 DoNotPay also has useful guides on retrieving various lost items, such as:
Deal With Administrative Issues With Ease
Drafting contracts and agreements, getting your documents notarized, disputing parking tickets, and creating passport photos will become a breeze once you sign up for DoNotPay.
We can also help you:
DoNotPay Helps You Protect Your Consumer Rights
Don't let companies take advantage of you! With our help, you'll be able to cancel any subscription or membership and request a refund.
As a consumer, you may be overwhelmed with endless steps and piles of paperwork you need to go through to get what you're owed. This is where DoNotPay comes in—let us be your assistant and fast-track the following:
Have you forgotten about a free trial you signed up for? Avoid being charged by using our app! With DoNotPay's virtual credit card, you'll get unsubscribed automatically without the company taking any money from you.
Are you getting spammed via email or text? Get rid of spam for good with our nifty app!