Find Out How To Find a Lost Car Key Fob With DoNotPay
Searching for something you lost can be tiring, especially if it's something that doesn't have GPS tracking, like a car key fob. If you don't know how to start off your search the right way, don't worry because DoNotPay is here to help! We'll tell you how to find a lost car key fob without wasting any time or effort!
How To Locate a Lost Key Fob
You can conduct a search for a lost key fob in a few ways:
Retracing your steps
Visiting lost and found locations
Contacting the authorities
Retracing Your Steps
You should retrace your steps to the location you last used the key fob at. Search the area or get in touch with the owners or workers of that place or those in the area and ask them if they have seen your key fob.
This method is time-consuming but can be fruitful. For example, if you forgot your car key fob at a restaurant, there's a chance that one of the employees has found it and that the key fob is waiting for you to pick it up.
Visiting Lost and Found Locations
Most places have lost and found bins or departments that handle items people forget. Find out whether the locations you've been to have lost and found offices and contact them before heading over there. A customer support representative could tell you whether they have your key fob or not.
Contacting the Authorities
Contacting the police isn't the most efficient method of retrieving your car key fob, but it's worth a shot if nothing else is working. The authorities might not be able to find your key fob, but there's a chance that someone stumbled upon it and handed it in.
How To Find a Lost Key Fob Effortlessly With DoNotPay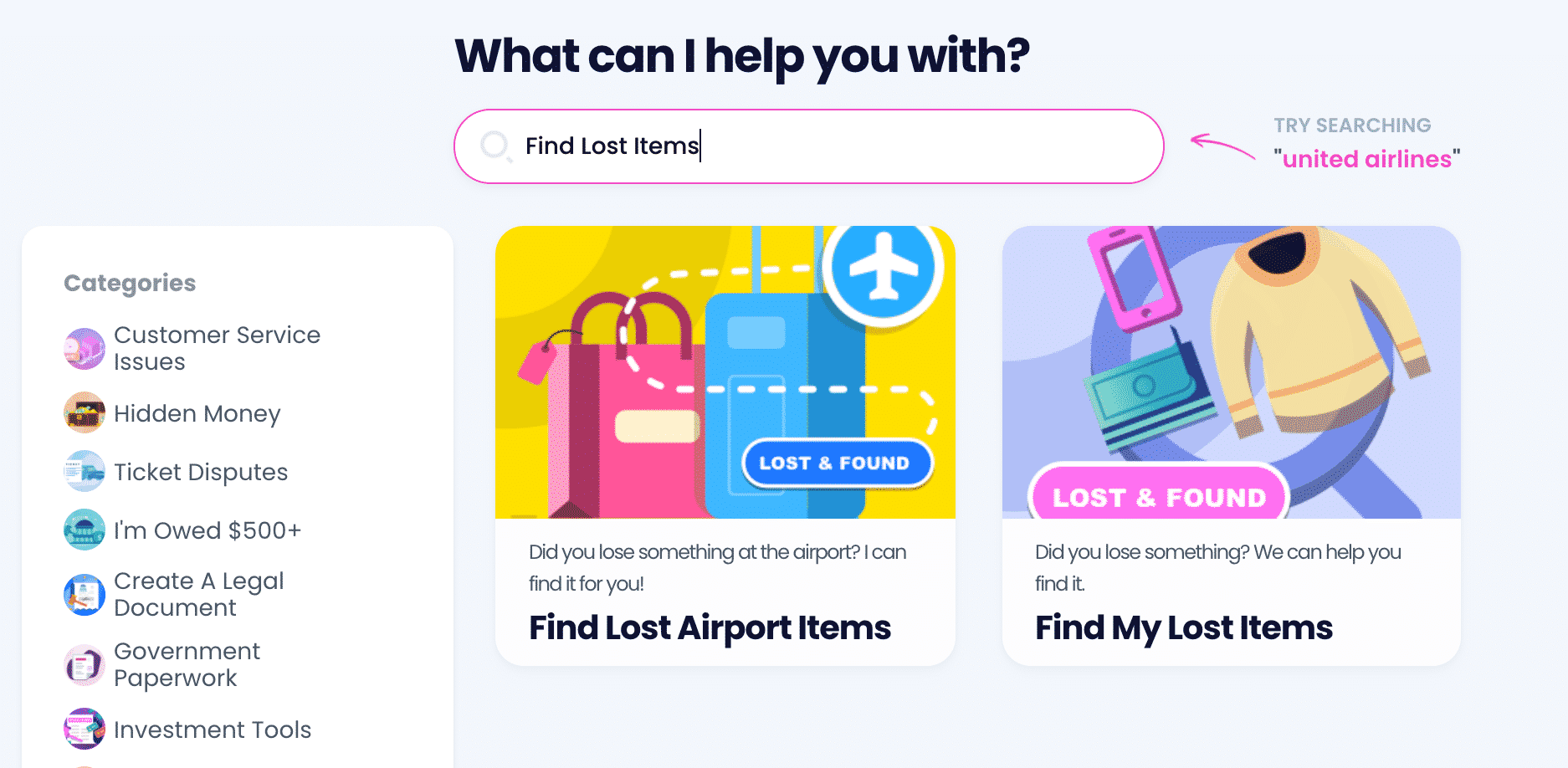 Looking for your key fob is a tedious process if you're going through it all alone. That's why you should turn to DoNotPay for assistance! Our AI-powered app will help you locate your lost item in a few clicks—and all you have to do is:
Locate our Find My Lost Items product
Give us details about your key fob and attach a picture (if you have any)
Tell us where you think you lost the key fob and when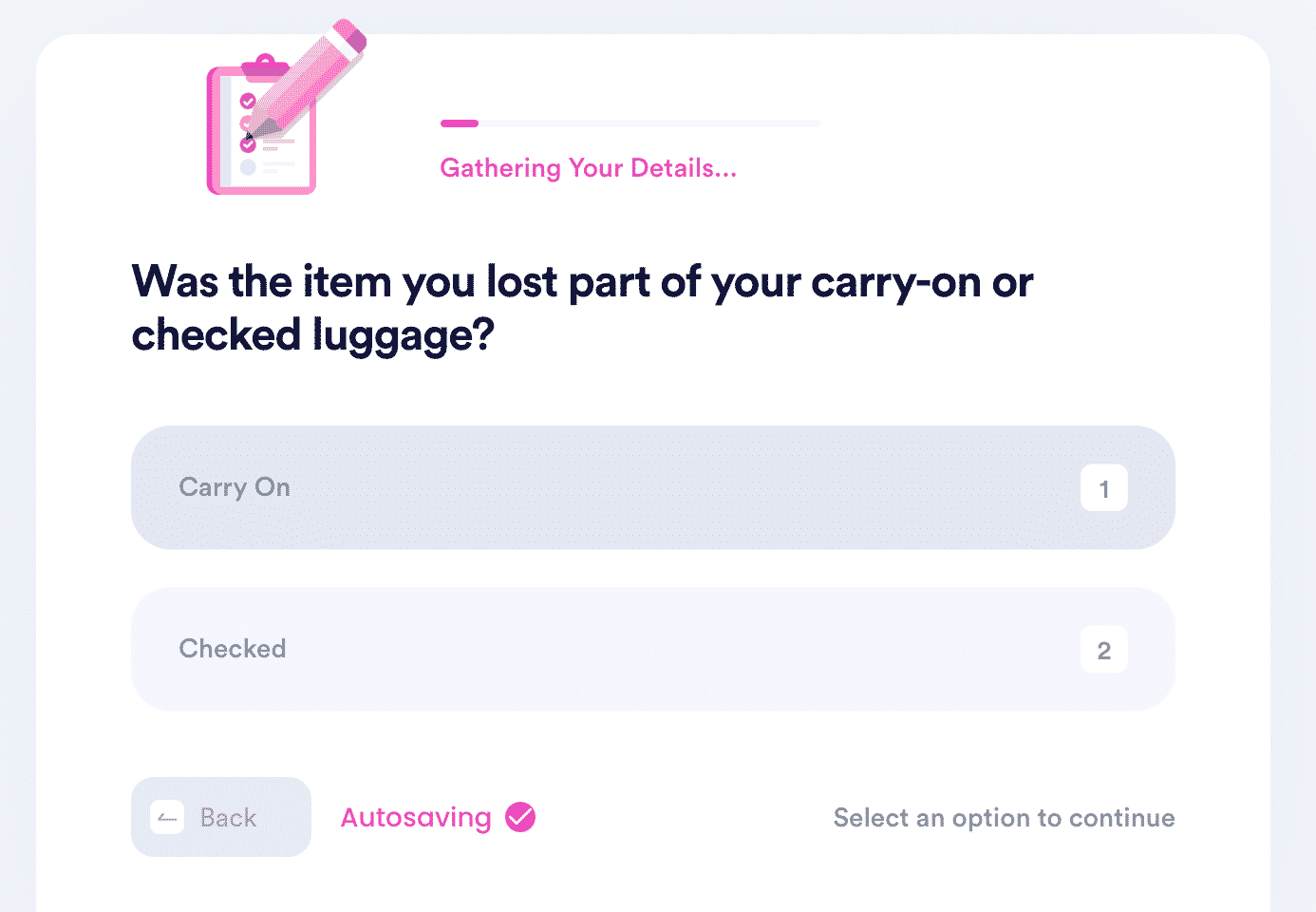 We'll process your request and contact the locations you provide. If your key fob is found, we'll contact you so you can choose whether you want to claim it by pick up or via delivery.
DoNotPay can help you look for your lost wallet, AirPods, glasses, or any other valuable items. If you've lost your phone in an Uber or DC Metro, you can also count on us for help!
We can also assist you in contacting lost and found departments of various companies, such as:
How Not To Lose Your Key Fob Again
If you don't want to lose your key fob again, you should:
Put it in the same place always—Get a designated spot for your key fob (like a wall-mounted holder) so you know its location at all times
Get a key finder app—There are various key finder apps that you can use to track your keys or fobs
Double-check your pockets—Every time you leave a location, you should double-check your pockets to ensure your key fob is with you
Attach your fob to a ring—Having your car keys or a key fob attached to a ring that's noticeable might save you from losing them in the future
How To Replace Your Key Fob
In case you can't find your car key fob and want to replace it, you can do it either by buying a new one (which is not cheap) or by:
Checking your car's warranty and insurance policy to see if they offer a replacement key fob
Contacting your car dealer and inquiring whether they charge a set amount for key-fob programming. In case they do, you'll pay less than having to buy a new fob
Going to your local mechanic or locksmith to program a new fob for you. A major perk of this solution is that you can call the experts to come over to your location if you're stuck
Fast-Track Different Tasks With DoNotPay
Are you trying to get a refund from a company and can't reach its customer service? Was your flight canceled or delayed, and you want to get compensated? Is hiring a lawyer out of the question because they're too expensive, but you have to draft some legal documents? Once you register for DoNotPay, we'll be able to help you with all of the above and more!
Rely on our app to finally put an end to text spam, annoying robocalls, and spam emails.
Do you need help canceling your forgotten subscriptions? We'll help you detect all your active memberships or subscriptions and get rid of the ones you no longer want.
In case you're studying for your driving test, you can use our Government Tests Prep product and ace this and many other exams. We can also schedule an appointment with the DMV on your behalf.
If you have to claim your car or any other insurance or warranty, rely on DoNotPay. Use our app to also contest parking tickets in a jiffy!
Protecting Your Privacy Is Easy Using Our App!
While staying anonymous online can be difficult, we can turn it into a breeze. Get a temporary number when you sign up for various platforms. Do you want to keep other personal info to yourself? Use our virtual credit card and avoid hidden charges for free trials.
We'll also help you stay safe from stalkers and harassers, sex offenders, defamation, and workplace discrimination.