Find Your Lost Class Ring Easily With DoNotPay
Did you lose your class ring, and now you're not sure where to look for it? Losing items is never pleasant, whether it's your class ring or other object, such as a key fob or wallet. That's why we've prepared a guide to help you find your lost class ring in no time!
DoNotPay will list all the ways you can conduct your search and show you the most efficient method of looking for your ring. We can also show you how to find a lost Apple watch, car keys, or even a phone (whether you've lost it in an Uber, in Disneyland, or any other place).
How To Find a Lost Class Ring
To find a lost class ring, you can:
Check the place you last had the ring on
Contact your friends
Check lost and found bins
Call the retailer
Visit a lost class rings Facebook group
Checking the Place You Last Had the Ring On
In case you wore the ring recently, you should check the place you wore it last. You can also make a list of places you might have lost the ring at. Once you have the list, visit the locations in question and try to find it there.
Contacting Your Friends
Class rings don't usually have initials written on them. That's why there's a chance one of your classmates found yours but forgot to return it. You should call your classmates and ask whether they have your ring or know someone who's seen it.
Checking Lost and Found Bins
You should try checking lost and found bins at places you visited when you had the ring last.
Calling the Retailer
You can visit the official website of the company that made the ring as some of them (for example, Jostens) have listings of all lost rings.
If you can't remember the name of the company that manufactured your ring, look at the school yearbook from the year of your graduation. There could be an advertisement for the manufacturer, which can help you with the search.
Visiting a Lost Class Rings Facebook Group
There are numerous groups on social media, such as Facebook, that you can visit and post information about your ring. This includes the:
Name of the stone
Engraving (if any)
Date when it was made
Date when you lost it
You should also add pictures of the ring if you have any. Don't forget to search the group post history as a lot of people post about rings they find.
Find Your Lost Class Ring in a Jiffy With DoNotPay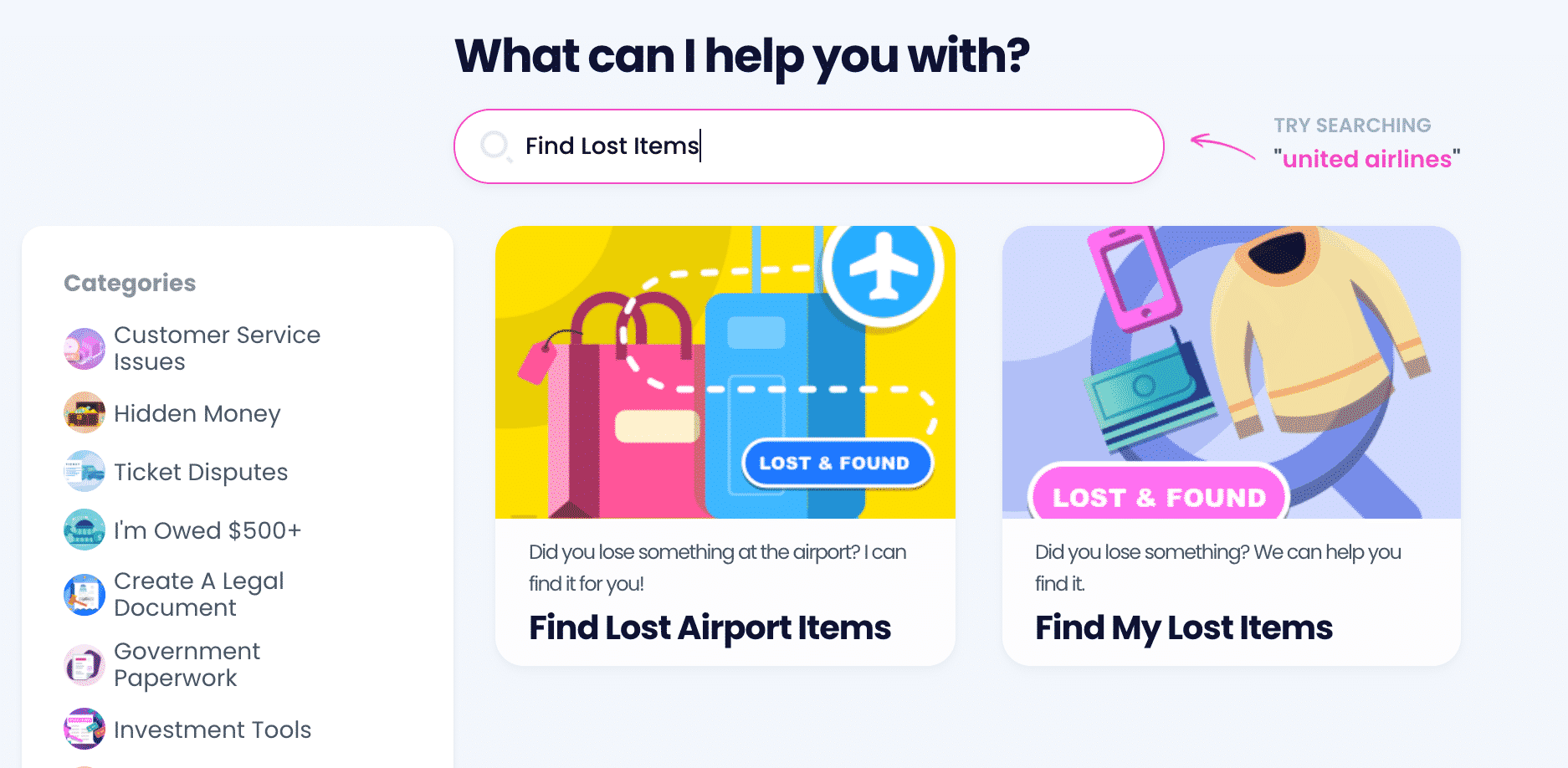 The most efficient and least time-consuming way of finding your lost ring or any other item is to use DoNotPay. Our AI-powered app will help you conduct your search in no time. All you have to do is follow a few easy steps:
from your preferred browser
Select the Find My Lost Items product
Answer our chatbot's questions about the ring and add any pictures of it (if possible)
Tell us when you lost the ring and where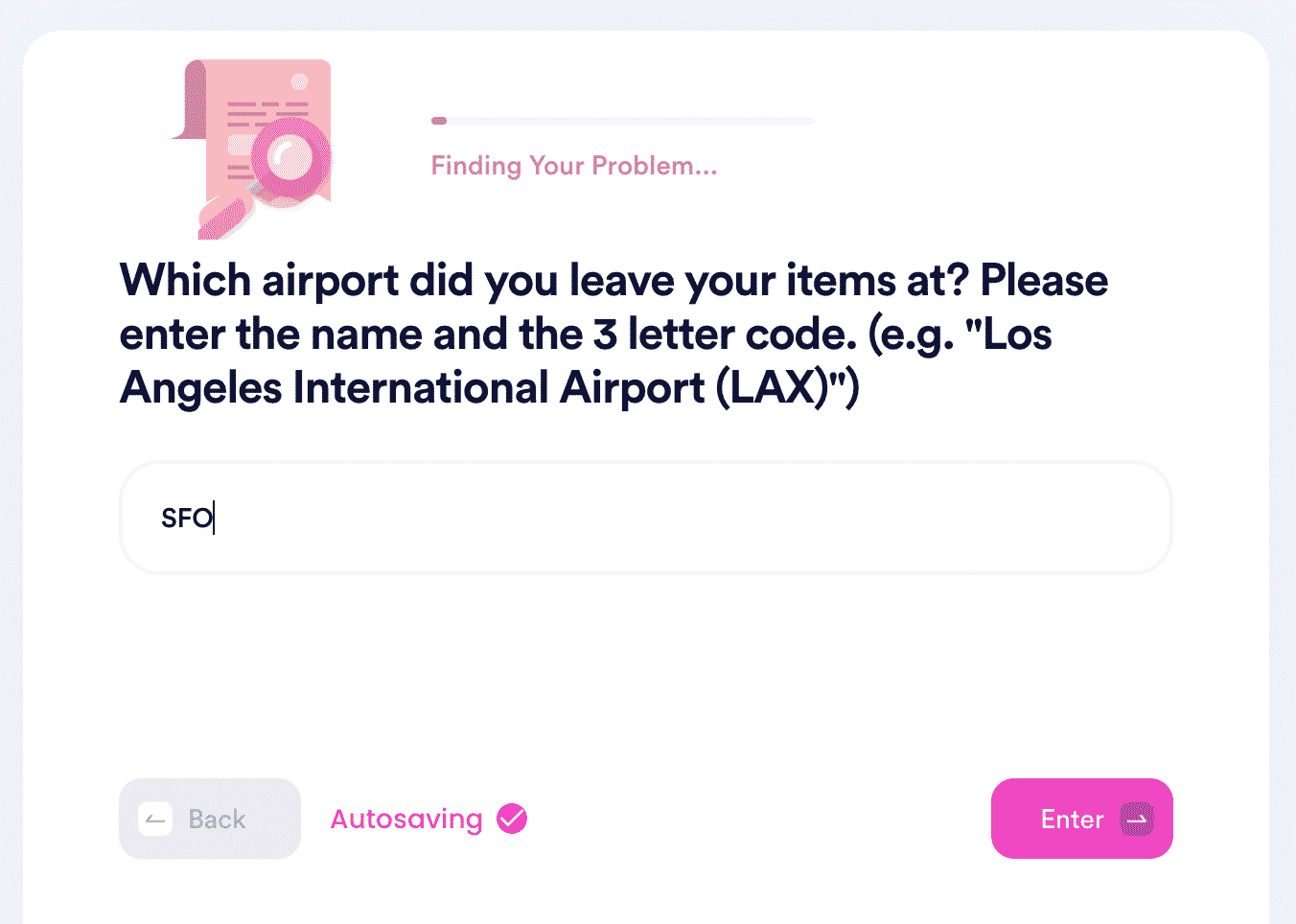 We'll process your request quickly and contact the location where you lost your item. If we find it, you can get it by delivery or pickup.
Searching for more items? DoNotPay can help you find anything you lost! We can aid you in locating lost glasses, keys, or even AirPods. In case you need help looking for an item at specific locations, we'll assist you by contacting various organizations in your stead, including:
How To Replace a Lost Class Ring
If you've tried everything but still can't find your lost class ring, you can replace it by:
Visiting the manufacturer—If you can remember which retailer your class purchased the rings from, visit them and ask whether they have a ring replacement program. Most of them do under certain conditions. Typically, you need to:

Request the replacement within 45 days after losing the ring
Present the original invoice
Name the specifics of the ring, such as the stone name, date, curriculum, school, etc.
Explain the circumstances of the loss

Designing your own ring—Use old photos, videos, and descriptions by your classmates to make a drawing and recreate the original ring or design one on your own, and then go to a jeweler to have it made
Searching for second-hand class rings—Various thrift stores have class rings that you can buy and have altered by a custom jeweler
Struggling Financially? DoNotPay Can Help You Out!
If you're on a tight budget and have trouble covering your bills, there are a few things we can do for you. DoNotPay is a great tool to both earn and save money.
If you or a family member is a student, you can use our app to search and apply for scholarships and request a college fee waiver. In case your financial aid application is rejected or the university offers little, we can help you file an appeal. Education can be expensive on all levels, so you may consider homeschooling your child.
Is your property tax bill through the roof? Discover ways to lower your property taxes with DoNotPay.
When you're strapped for cash, you can enter sweepstakes, get gift card cash back, or sign up for clinical trials in your area.
What Else Can You Expect From DoNotPay?
DoNotPay is a versatile app, helping users handle tasks and issues while saving time and money.
With our help, you can prepare for various government tests, contact embassies and consulates, appeal banned accounts, and send online faxes within minutes.
Count on DoNotPay when you need to mail letters, apply for tourist visas, or file anonymous HR complaints.
Fighting workplace discrimination and dealing with annoying neighbors will also be much easier with the world's first robot lawyer by your side.