How To Make Use of the SimpliSafe Return Policy
It is crucial that electronic devices are reliable, especially the ones that are supposed to protect your home. The situation can get tricky if you buy them online. If the item you got at SimpliSafe arrived faulty or you changed your mind about the purchase, you're probably ready to explore the SimpliSafe return policy at this point.
SimpliSafe allows you to return your items—with a money-back guarantee no less—but under specific terms. In this article, we will show how this "simple" return policy with ease!
What Is SimpliSafe's Return Policy?
SimpliSafe offers a 60-day money-back guarantee for all equipment purchased on the official website. If you are displeased with your item, you can contact SimpliSafe at 1-800-297-1605 and ask to return the equipment and get a refund.
Someone from their customer service team will get in touch with you and process your request. The company will issue you a prepaid shipping label, which means you can return the item free of charge!
Once they've received the returned item, SimpliSafe will refund the amount to your account. This transaction takes three to five business days to complete.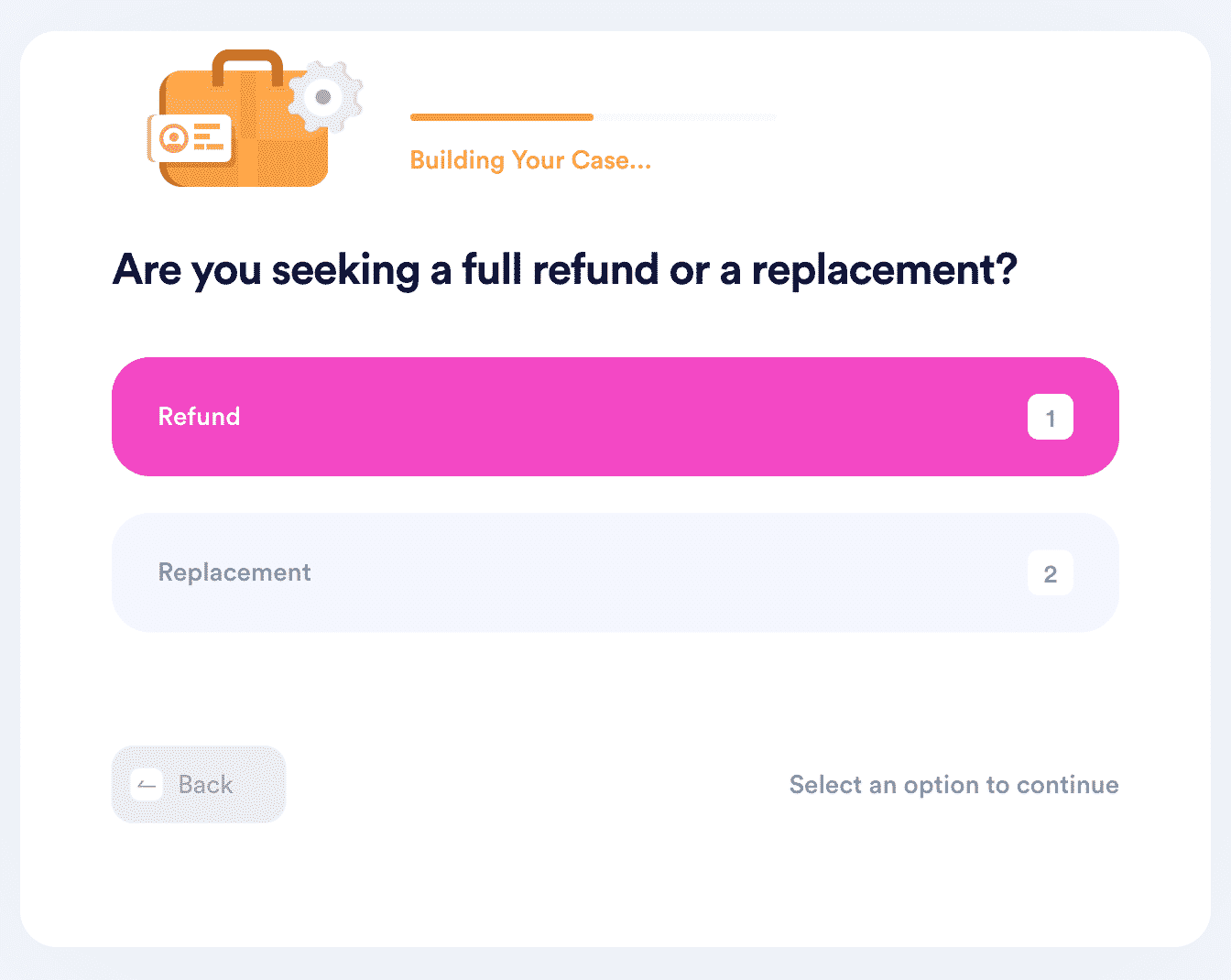 SimpliSafe will not accept the return or issue a refund if you cross the 60-day mark. You will also not be able to return an item if:
The product is not purchased on the official SimpliSafe website
Your item has been damaged or altered
It has been incorrectly installed or used in a way not recommended by SimpliSafe
You have enlisted unauthorized personnel to repair or modify the product
The product was purchased outside the U.S.
Payment Methods and Refund Options
The official SimpliSafe website allows the following payment methods:
Credit or debit cards
SimpliSafe gift cards
Based on your request, SimpliSafe may refund the amount charged to your bank account, offer you store credit, or send a replacement—entirely at their discretion.
How To Return a Product to SimpliSafe
If you have made your purchase through the official SimpliSafe website, calling their customer support number and shipping the product back are the necessary steps in the official return procedure.
If you bought the equipment from an official SimpliSafe retailer or a third-party seller, you will have to return the product the way you received it. SimpliSafe will not take responsibility for items purchased through third-party sellers.
Here's a look at the options available to initiate the SimpliSafe return process:
| | |
| --- | --- |
| Can You Initiate a Return Request Via | Yes/No |
| DoNotPay | Yes |
| Phone | Yes |
| Email | No |
| In Person | No |
| Mail | No |
Make Returning Products to SimpliSafe Simpler—Use DoNotPay!
If you do not want to endure a lengthy back and forth with customer support or don't have the time to waste on a phone call, we can create and send a return request for you!
Here are the steps you need to follow:
Open the app and
Look up the Item Return Request product
Answer a few questions and hit Submit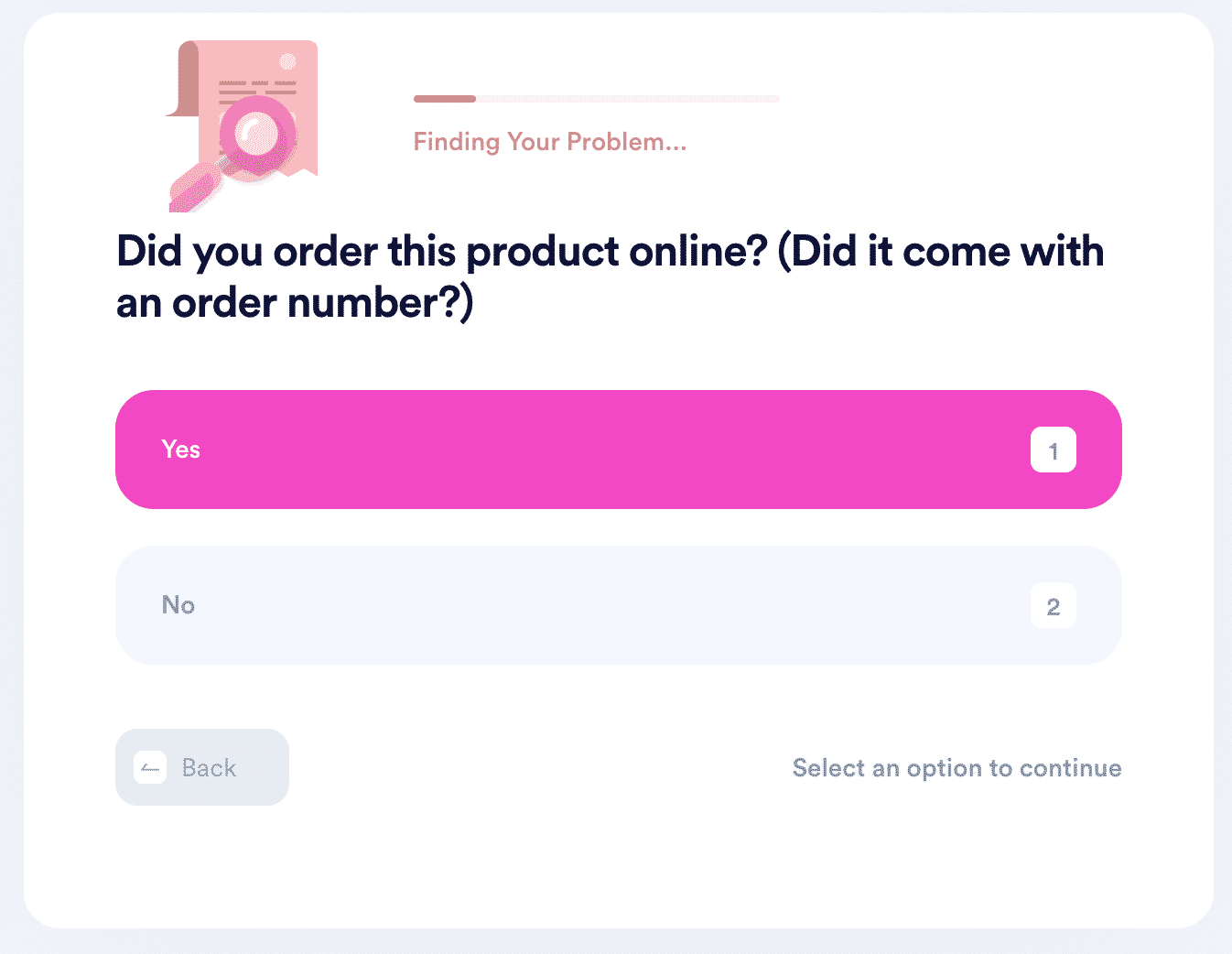 Once you're done, we will take over and send a custom return letter to SimpliSafe on your behalf. The letter will ensure the seller knows what went wrong with the product and include a clear deadline so that the refund procedure is shortened!
We will also make sure you get a free shipping label in case SimpliSafe fails to provide one as promised.
Is SimpliSafe Offering You Store Credit When You Want a Refund?
This is an issue that comes up quite often—you ask the merchant for a refund, but they offer you store credit or a product exchange option instead. We understand how frustrating it can be and that store credit is just not the same as getting your money back, so we've come up with a solution to make sure you get a refund when you request it.
You can open the DoNotPay app and:
Locate the Chargeback Instantly option
Choose Get Protected
Have a quick chat with our bot
Sign and submit your request
What if SimpliSafe Refuses Your Request?
If you feel like SimpliSafe is not holding up to their end of the bargain or is trying to sell you short, you can sue them in small claims court with our help!
Here's a quick look at what you can accomplish with the help of our app:
Write a demand letter
Fill out all court forms
Gather all necessary paperwork
File your complaint
Create a script with the best arguments you can use in court
Having Trouble Returning Items to Other Retailers?
We understand returning items to most merchants can be a hassle. A lot of popular stores have all kinds of complicated hoops you have to jump through to return a product—not to mention the exhausting processes for getting a refund!
DoNotPay has compiled a bunch of useful guides you can consult when returning items to a variety of retailers:
Returned Your Faulty Item? Discover Other Nifty DoNotPay Products!
Apart from being your shortcut through returning your faulty items to merchants, our app can do so much more! From helping you request a refund, get extended warranties, file insurance claims, and find clinical trials in your vicinity to assisting you in creating legal documents, getting them notarized, and faxing them—DoNotPay can do it all.
Do you think you're eligible for a victims of crime compensation program? Our app can help you apply for it. Do you want to get revenge on persistent robocalls, report someone for stalking or harassment, or get your noisy neighbors to be quieter? We got your back!
You Don't Have To Waste Time in Endless Lines
Returning an item may require you to wait in endless lines, but if you sign up for our AI-driven app, you will be able to skip all kinds of queues! You won't have to spend ages waiting in lines at the DMV or in customer support phone queues because DoNotPay will provide an easier way to get what you need.
If you want to skip the hassle of waiting on the phone when canceling a service, requesting refunds or compensation from airlines, requesting a college fee waiver, or connecting with a loved one in prison, you can count on DoNotPay to provide easy solutions.