Breaking Down the Shoes.com Return Policy
Did the shoes you ordered from Shoes.com look better on the website than in reality? If your purchase left you underwhelmed, we will show you how to make the most of the Shoes.com return policy and send unwanted products back. In case you don't want to bother with initiating a return, in a split second.
Shoes.com Return Policy—General Terms
If you're dissatisfied with your latest Shoes.com purchase, you have 60 days to return it. To be eligible for a return, the item must be unworn and in the original packaging, with all tags attached.
During the holiday season (November 1–January 1), Shoes.com allows customers to return items within 90 days of the purchase date.
In case you see a message on Shoes.com that returns are unavailable to selected customers, it's usually because of technical difficulties. The best course of action at that point is to reach out to Shoes.com customer service.
How To Complete a Return to Shoes.com
Since Shoes.com doesn't have physical locations, all returns are made by mail. Both members and guests can initiate a return on the website.
Starting the Return Process as a Member
As a registered user, you have to follow these steps to initiate a return:
Log in to your account
Navigate to Order History
Click on View next to the order with the item(s) you wish to return
Select Start Return
Check the Return This Items box under the product(s) you are returning
Click Next
Choose the return reason from the dropdown menu (if your order contains multiple products, set the quantity)
Enter your address to find a drop-off location
Click on Download to get your return label
Place the items in the shipping box and tape the return label over the original one
Once you're done, take the parcel to any FedEx or other drop-off location.
Guest Customer Returns
After placing your order as a guest, you will receive the order number in the confirmation email. Since you don't have an account, follow these steps to start the return procedure:
Access the login page
Enter the order information (number, associated email address, and the billing ZIP code)
Click on Check Status and then on Start Return
Select the items you wish to return from the dropdown menu
Set the quantity if your order had multiple items
Provide your address to find the nearest drop-off location
Download the return label
Pack the items as you received them and affix the return label over the original one
Take the box to any FedEx or drop-off location
You must send all items back to Shoes.com, not the manufacturer. In the table below, we've summed up all the methods you can use to initiate a return.
| | |
| --- | --- |
| Can I Initiate a Return Via | Yes/No |
| DoNotPay | Yes |
| Email | No |
| Phone | No |
| In person | No |
| Live chat | No |
| Website | Yes |
DoNotPay Makes Returns to Shoes.com as Simple as ABC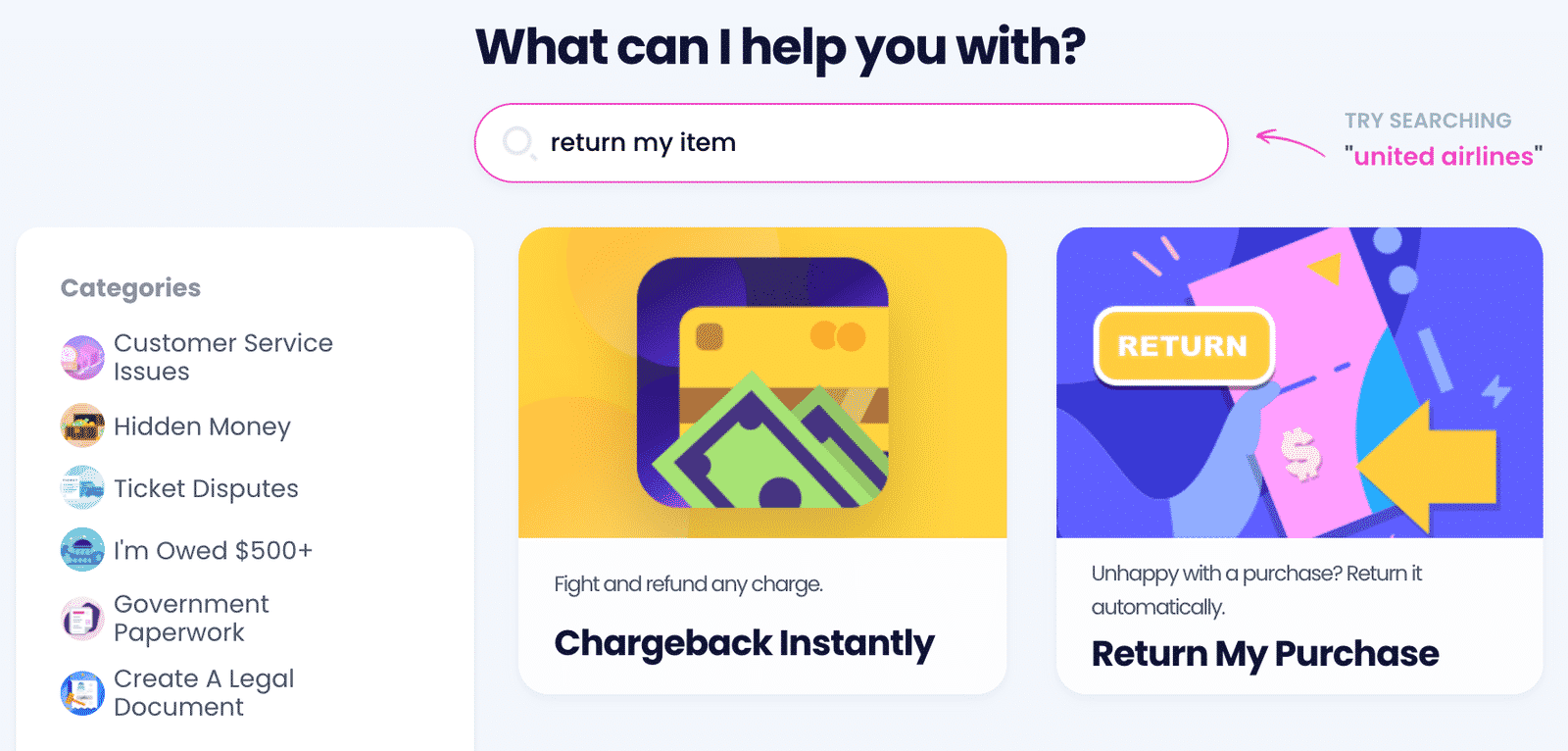 Is the Shoes.com return policy a tough cookie to break? Spare yourself the trouble and time of processing a return. and follow these simple steps to submit your request effortlessly:
Select our Item Return Request product
Answer our chatbot's simple questions regarding your purchase (attach photos if needed)
Click on Submit
Our app will generate a custom return request letter and send it to Shoes.com in your stead. We will notify the company about:
The return reason
Whether you'd like a return or exchange
The date you expect to have your return processed by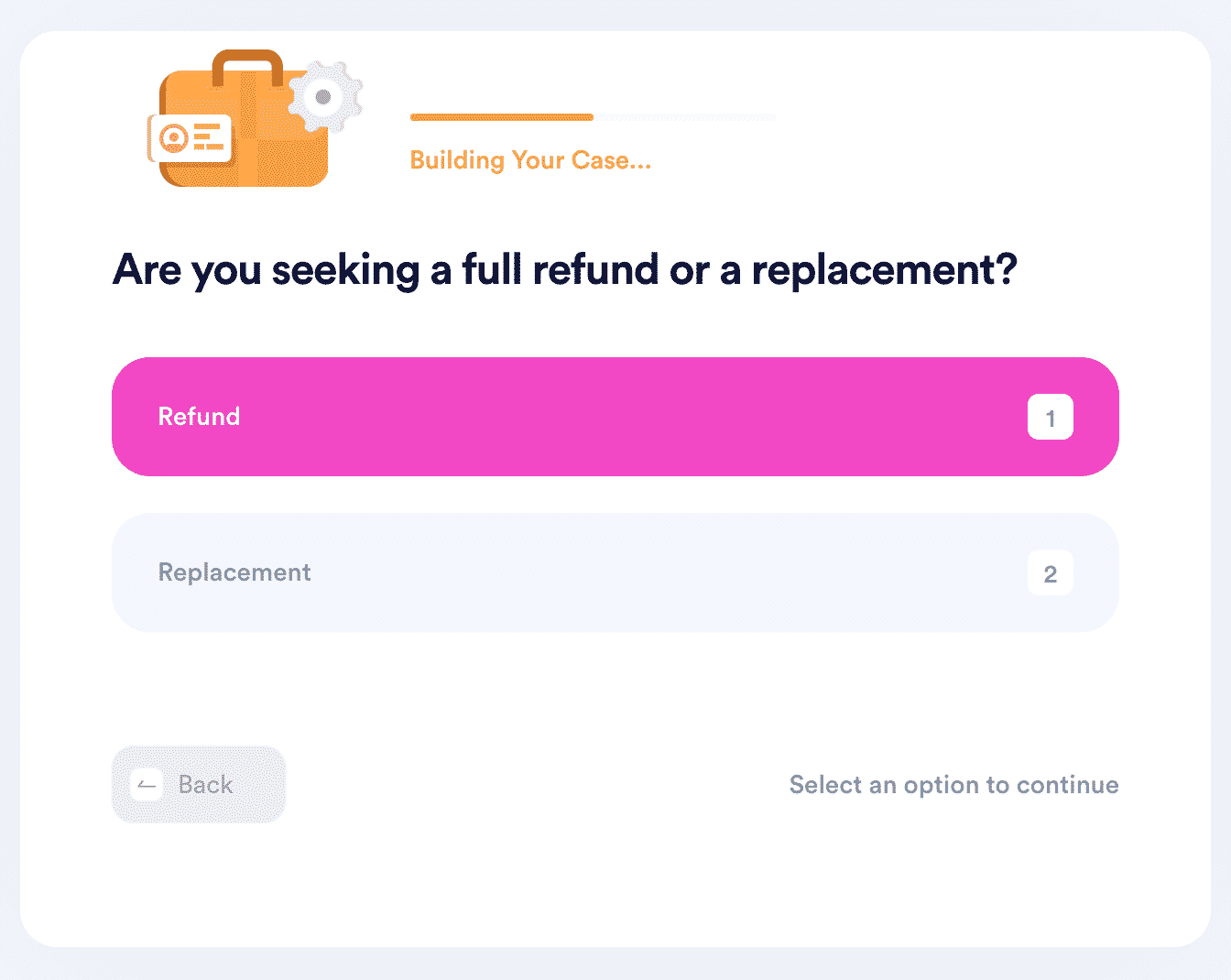 To lower your expenses, we will also provide you with a free return shipping label.
Look up other companies' return policy guides in DoNotPay's learning center and get rid of unwanted items hassle-free:
What Is the Shoes.com Refund Policy?
The company offers a full refund for the amount you paid, minus the $8.50 restocking fee. All refunds are issued to the original payment methods in five business days after receiving parcels at the warehouse.
Expedited shipping fees are non-refundable. If you placed an order with a credit or debit card, it might take up to ten additional days until your refund is processed, depending on the card issuer.
In case you need help with the refund process, DoNotPay can step in. Use our File a Chargeback tool to retrieve your money from Shoes.com in a few clicks.
If Shoes.com Wronged You, Take Them to Small Claims Court
Our mission is simple—we are here to protect customers' rights. If Shoes.com mistreats you as a client, let us take over. DoNotPay has been recognized by the American Bar Association, and we can help you sue the company in small claims court by:
Drafting a demand letter to Shoes.com
Filling out complicated court forms
Getting all the required paperwork
Creating a persuasive script you can use in court
Don't Tolerate Corporate Attitudes—Request What's Rightfully Yours
DoNotPay is known for being the champion of customer advocacy because we help our users claim what's rightfully theirs, and we don't tolerate big corporations taking people's hard-earned money.
No matter if you want to request a refund, insurance, extended warranty, or compensation from airlines, our AI-powered lawyer will fight for your right.
If you feel like you're overpaying certain subscription services, we can help you cancel them. Also, if you want to test a subscription before you start paying money for it, don't connect your credit card to the free trial page! You can sign up for free trials using our virtual credit card. That way, companies won't be able to charge you auto-renewal fees because the card has no funds.
Wait! DoNotPay Can Help You in Many Other Ways
DoNotPay has many different areas of expertise—helping you return your faulty items is only one of them.
Check out how our app can assist you in: