Ralph Lauren Return Policy—File a Refund or Exchange Request Hassle-Free
You purchased clothing, shoes, or accessories from Ralph Lauren, and now you wonder what it takes to return these products because they don't really fit. You can relax because the Ralph Lauren return policy entitles you to a refund or, in some cases, exchange for most items. To be eligible for a return, you have to meet a few simple requirements.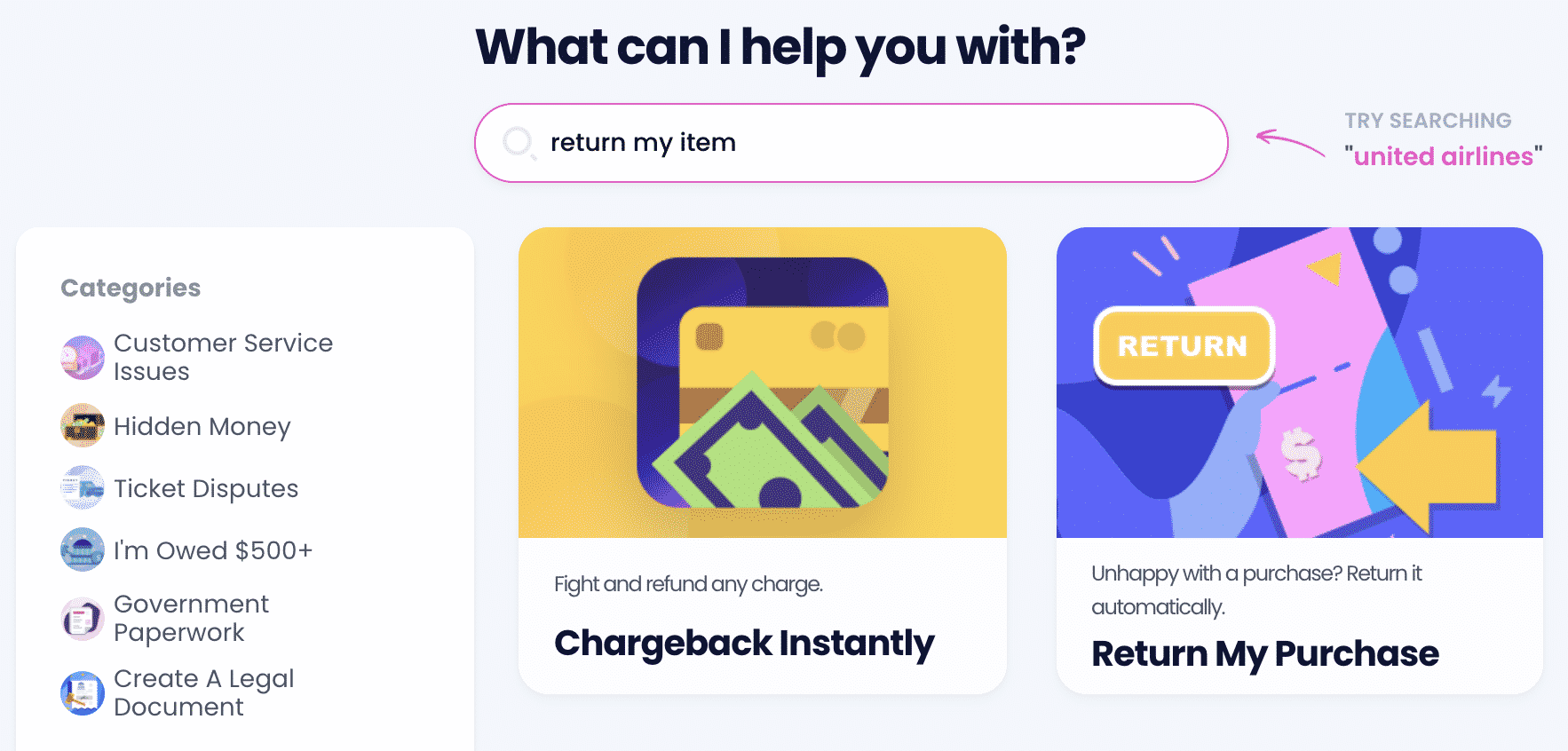 While meeting them is easy, filing a return request is a different matter. That's where DoNotPay steps in to help you claim your customer rights with ease and efficiency. and let experts do the rest on your behalf.
Polo Ralph Lauren Return Policy—Everything You Need To Know
To qualify for a return or an exchange, ensure that the Polo Ralph Laurent product is:
Unworn
Unaltered
Unwashed
After confirming that the merchandise is in the original state, also make sure:
Original tags and protective materials are attached
The original invoice accompanies the item ordered online
The printed receipt information is included if you purchased items at a store
Once your return is accepted, you will receive a refund to your original payment method unless stated otherwise.
You can't return products paid with PayPal or Klarna to Ralph Lauren or Polo Ralph Lauren shops. Instead, you have to:
Complete the online return form
Send the product via mail
Note that the subjects of these transactions aren't exchangeable and are eligible for a refund only.
What Is the Deadline To Return Ralph Lauren Merchandise?
The general deadline for most products is 30 days from the date on the receipt or shipment order. This time limit relates to the following merchandise:
Gifts
Sales items
Full-price products
Note that you have to return fine jewelry and watches within ten days to benefit from a free return. If you purchased a limited-edition style item, you are eligible for a return up to seven days from the date of purchase or shipping.
Does the Ralph Lauren Return Policy Allow Returns of All Goods?
Some Ralph Lauren products don't qualify for a refund or exchange, and these are:
Gift boxes
Home lighting
Personalized items
Ralph's coffee products
What Is the Polo Outlet Return Policy?
The Polo Outlet return policy allows you to return Factory Store merchandise. You should provide proof of purchase or a gift receipt to be eligible for a refund or an exchange.
The retailer will send funds to the original form of payment. If you purchased something on the Ralph Lauren official website, at a store, or paid with a check, you will receive a gift card matching the returned item's value.
Polo Return Policy—When Will I Receive a Refund?
How long you will wait for your money depends on:
Shipping time
Return processing
The time your bank needs to process the transfer
Ralph Lauren should receive the item and process the return within three weeks. As soon as they complete the procedure, they will send you an email. Allow up to five workdays for the refund to appear on your account after receiving the email confirmation.
What Are the Exchange Rules and Procedure?
You qualify for a replacement if the product you want to get:
Is the same as the item you wish to return
Has identical price
Is available in a different color or size
File the exchange request online and send the product in the next four business days. If the parcel arrives within 14 days of initiating the exchange, you won't have to pay anything. Polo Ralph Lauren processes replacements quickly.
Note that Buy Online, Ship to Store, and Pickup in Store orders are non-exchangeable. In such cases, complete the online procedure and return these goods to a store or by mail.
What Are Return Procedures for Online and In-Store Purchases?
There are separate return procedures for in-store and online purchases.
Online Returns
You have two options to initiate a free online return:
Log in to your Ralph Lauren account
Go to the Returns page and state the order number and ZIP code
When you complete the procedure, attach a prepaid shipping label to the package and send it back by an official courier. If you need any assistance, call 888-475-7674 or send an email to CustomerAssistance@RalphLauren.com.
Returns of In-Store Purchases
If you shopped at a Polo Ralph Lauren or U.S. Ralph Lauren store, navigate to the Store Returns page and state:
The date of the original transaction
The store where you bought the item
Personal information about the customer, including name, email and street addresses, and phone number
When you complete the procedure, follow the instructions provided.
Send a Return Request With DoNotPay To Expedite the Lengthy Process
To benefit from professional assistance and send a return request within minutes, initiate the return with DoNotPay. Here's how it works:
Select Item Return Request
Answer our chatbot's questions and attach images, if necessary
Tap the Submit button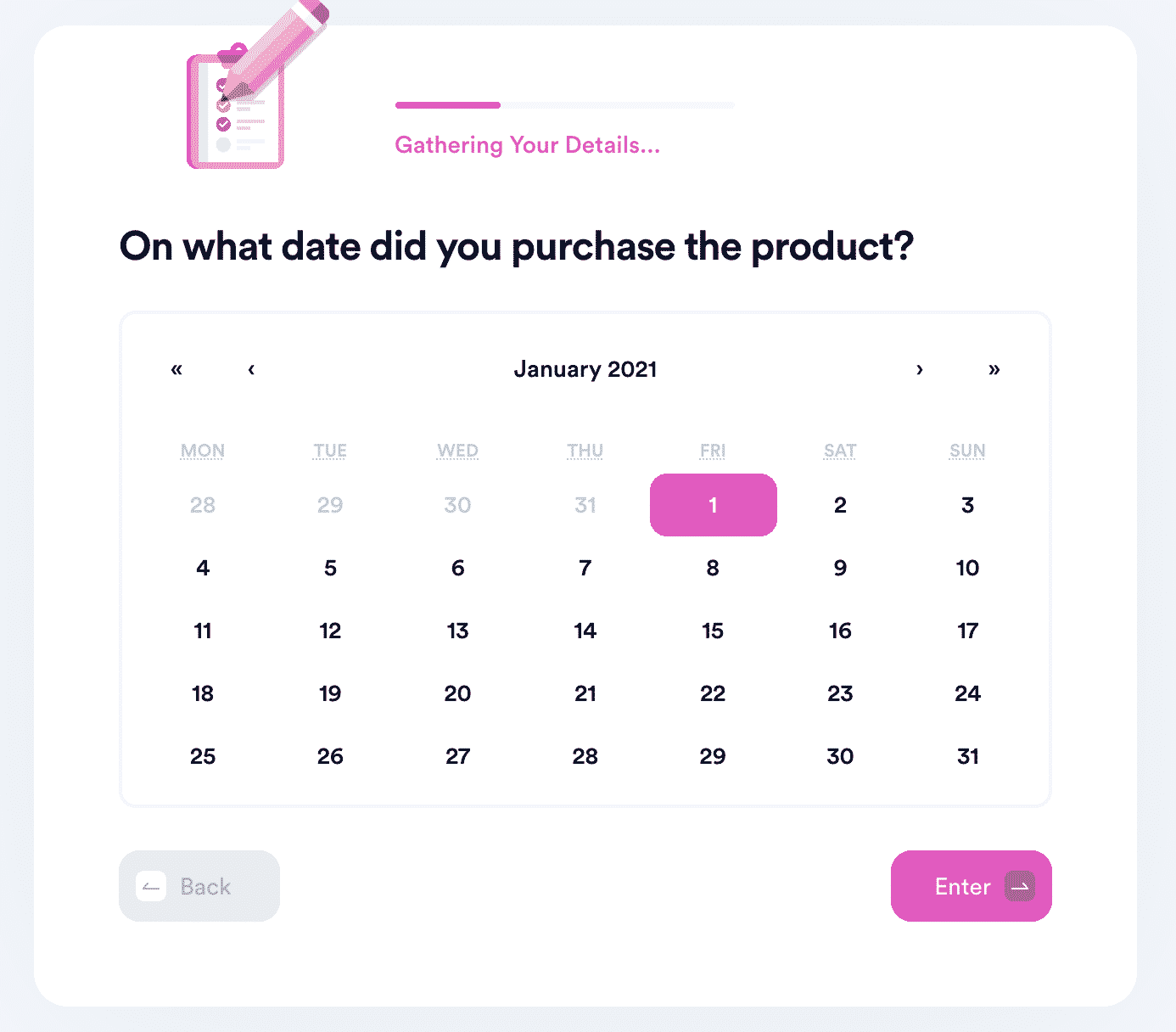 DoNotPay sends a custom letter to Ralph Lauren informing them about your request and whether you prefer a refund or an exchange. We also set a specific response deadline, so you will hear from the company soon.
Can DoNotPay Assist You With Returns to Other Sellers?
Use our app to send a return request to any vendor. Refer to the following table to explore the return policies of some famous retailers and brands:
Going Back and Forth With Companies Is a Thing of the Past
Have you been trying to contact the company you want to return your faulty item to with no success? No more—use DoNotPay's nifty product to jump the phone queue of any company's customer service line.
Waiting in any sort of line is dreadful, which is why we can also help you schedule a DMV appointment from the comfort of your home.
There are many more tiresome chores you no longer have to leave your bed to complete:
Make the Most of Your DoNotPay Subscription
Our app comes with a large selection of products—for one low monthly fee, you can use them all to complete dreadful admin tasks in a split second. Check out how you can: