The Academy Return Policy—Not the Academy Award Winner in This Category
You shouldn't have to be a scholar to decipher a company's return policy. The same goes for the Academy return policy, which is a tad complicated. Don't worry—we got you covered with our Academy Sports + Outdoors return policy guide, which explains everything to the last detail.
DoNotPay is capable of much more than that. If you , we can send a return request to nearly any company for you, including Academy, Macy's, Sephora, and many others.
The Rundown on the Academy Return Policy
Academy accepts returns within 60 days of purchase. It reserves the right to refuse returns even with valid proof of purchase if it suspects fraud or abuse. You can return items to all 259 Academy store locations or by parcel mail if you shop online.
The products you return have to be resalable, in original packaging, unworn, and with all accessories.
The following items cannot be returned:
Ammunition, except for exclusive Academy brands
Boats, kayaks, canoes, and trailers that you have registered
Bows and crossbows
Gasoline-powered items
Firearms, except for Academy brand ones
Shooting accessories
Returning items with a receipt or a packing slip results in a full refund in the original form of payment or an equal exchange of products. You can obtain a copy of the packing slip on the Order Status page on the Academy website.
The Academy Return Policy Without a Receipt or Packaging Slip
Proof of purchase always makes returns easier, but people often lose it. If that happens to you, don't worry because you can still get a refund or exchange the item for something else. You'll need to present a valid, government-issued ID to confirm your identity. Academy may retain your ID info for fraud prevention purposes.
If Academy manages to confirm your purchase, you'll be able to get a refund via the original payment method, but if it can't, you'll receive store credit in the lowest value of the items you are returning in the past 90 days.
How To Return Merchandise to Academy
You can return eligible Academy items in two ways:
Return Method
Details
Mail your items to the Academy Returns Center
Follow the instructions below to return merchandise to the Academy Returns Center:

Fill out the packing slip
Place the packing slip inside the package
Pack the items securely
Mail the package via a carrier of choice to:

Academy Returns Center

6049 Fulton Industrial BLVD

Suite C

Dock 31 & 32

Atlanta, GA30336

Return your items to a nearby Academy store
You can also bring your products back to any Academy store. Need help locating one? Open the Store Locator page on the official website, enter your ZIP code, or click on Use My Current Location.

Don't forget your proof of purchase, valid ID, and the items you're returning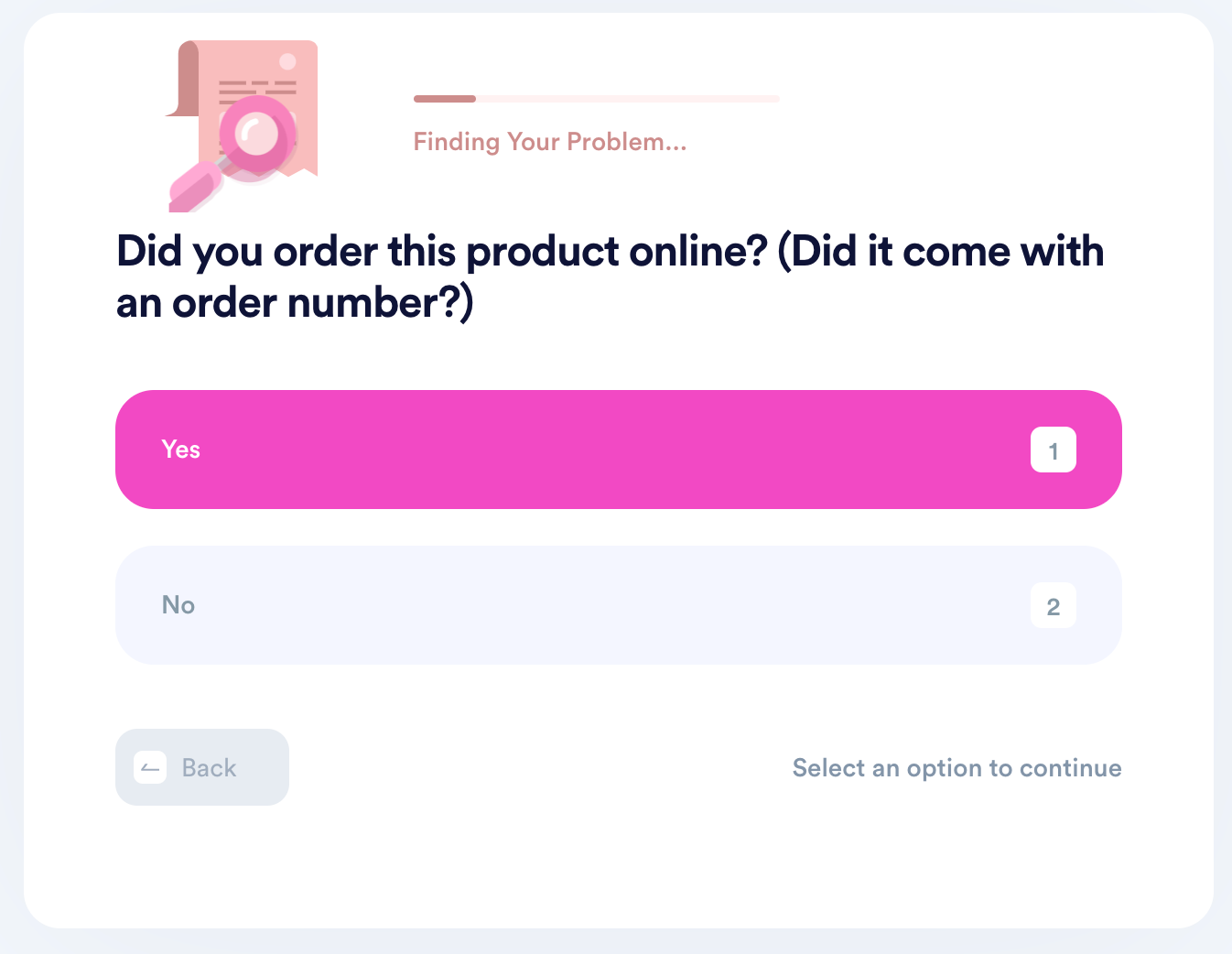 DoNotPay Can Help You Request a Return From Many Popular Brands, Including Academy
Are you struggling to return your items to Academy or any other retailer? We can help you out by sending a return request letter in your stead. Our letter describes the reason for your return, tells the seller whether you want an exchange or refund, and gives the company a deadline upon which it must act.
Here is what you need to do:
Click on the Item Return Request feature
Give us the details about your purchase
Submit your request
That's all it takes for us to generate your customized letter and send it to Academy. We'll also give you a free shipping return label so that you can return the items free of charge.
Academy is one of many brands we can help you with. Here is a list of our return guides for some of the most popular companies: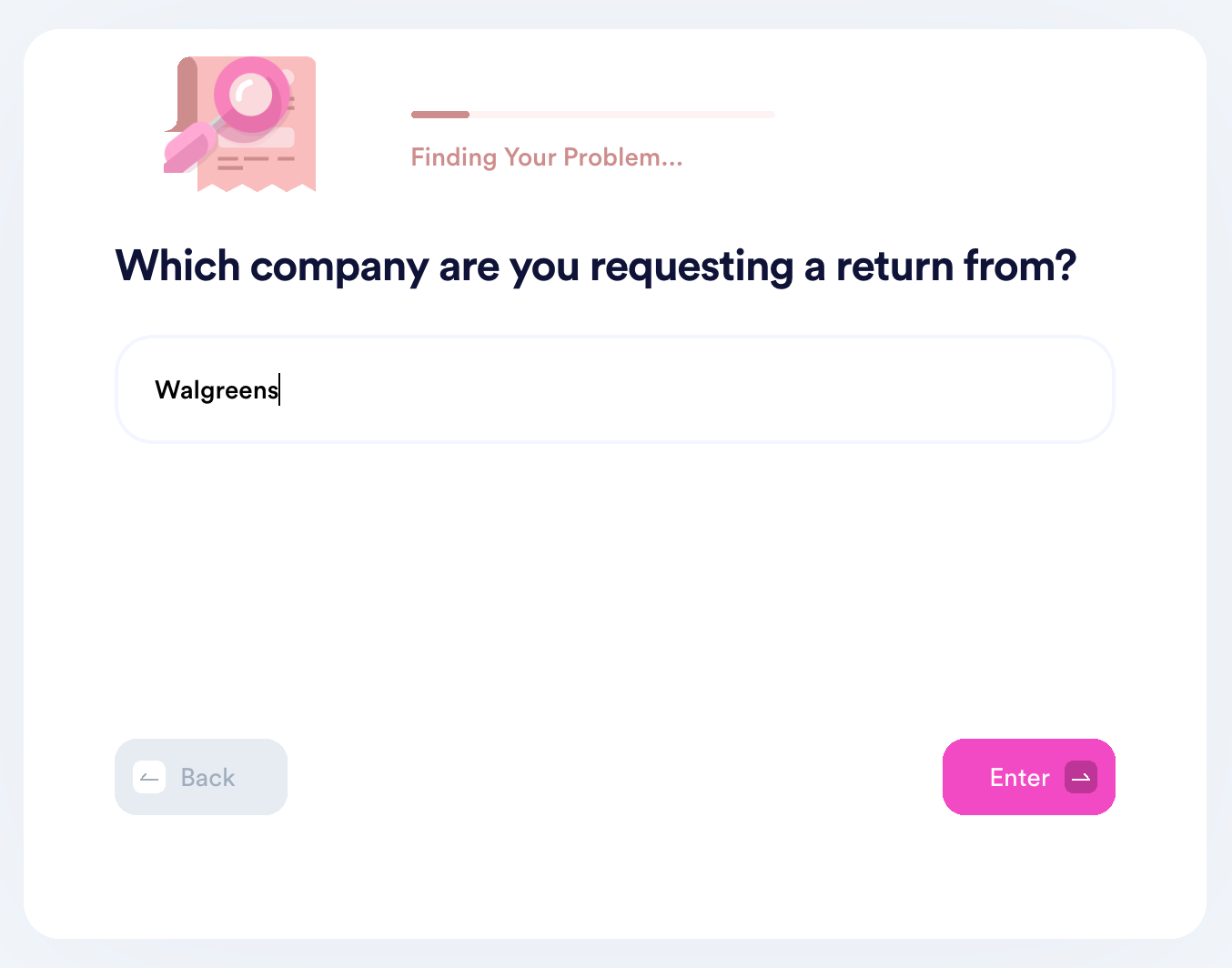 The Academy Refund Policy Explained in Detail
Here is how Academy refunds work for different forms of payment—if you:
Make purchases with cash or checks, you get a cash refund
Pay with credit or debit cards, you receive a refund to the card you used
Buy items with PayPal and similar payment methods, those accounts get credited
Use a gift card or store credit, you can receive store credit
You'll get a refund within 60 days of purchase regardless of your payment method. Academy also refunds shipping and other fees for damaged, faulty, or wrong items if it is at fault—otherwise, it doesn't.
Ask Academy for a Refund Using DoNotPay
Do you want to get your money back from Academy as quickly as possible? Use our app! All you need to do is open DoNotPay and:
Click on the File a Chargeback product
Select Get Protected
Answer the questions from the chatbot regarding your purchase
Hit Sign and Submit
Is the Company Refusing To Cooperate? We Can Help You Get Justice
Is whatever company you're dealing with not being a good sport? Don't worry—the world's first robot lawyer is here to help. Our app can prepare all the necessary paperwork and provide guidance if you want to sue the company in small claims court.
We can also help you draw up any legal document you need for the case, have it notarized by an online notary, and fax it to anyone in a matter of minutes.
If you want to get revenge on tiresome robocalls or report a stalker or harasser, you can rely on DoNotPay.
Anything Else We Can Do for You?
Our AI-powered app is versatile—you can complete many tiresome, daunting tasks that you wouldn't want to tackle by yourself. You can use DoNotPay to:
If you want to get access to all of our nifty products, sign up now!