Skechers Return Policy—Everything You Need To Know for a Quick Refund
Did you buy Skechers shoes you're not happy with? You shouldn't settle for anything less than a perfect pair of sneakers. Check out our take the Skechers return policy and learn how to return disappointing items.
In case that you find the procedure long, visit DoNotPay—your online assistant for product returns and much else—and cut the long process short.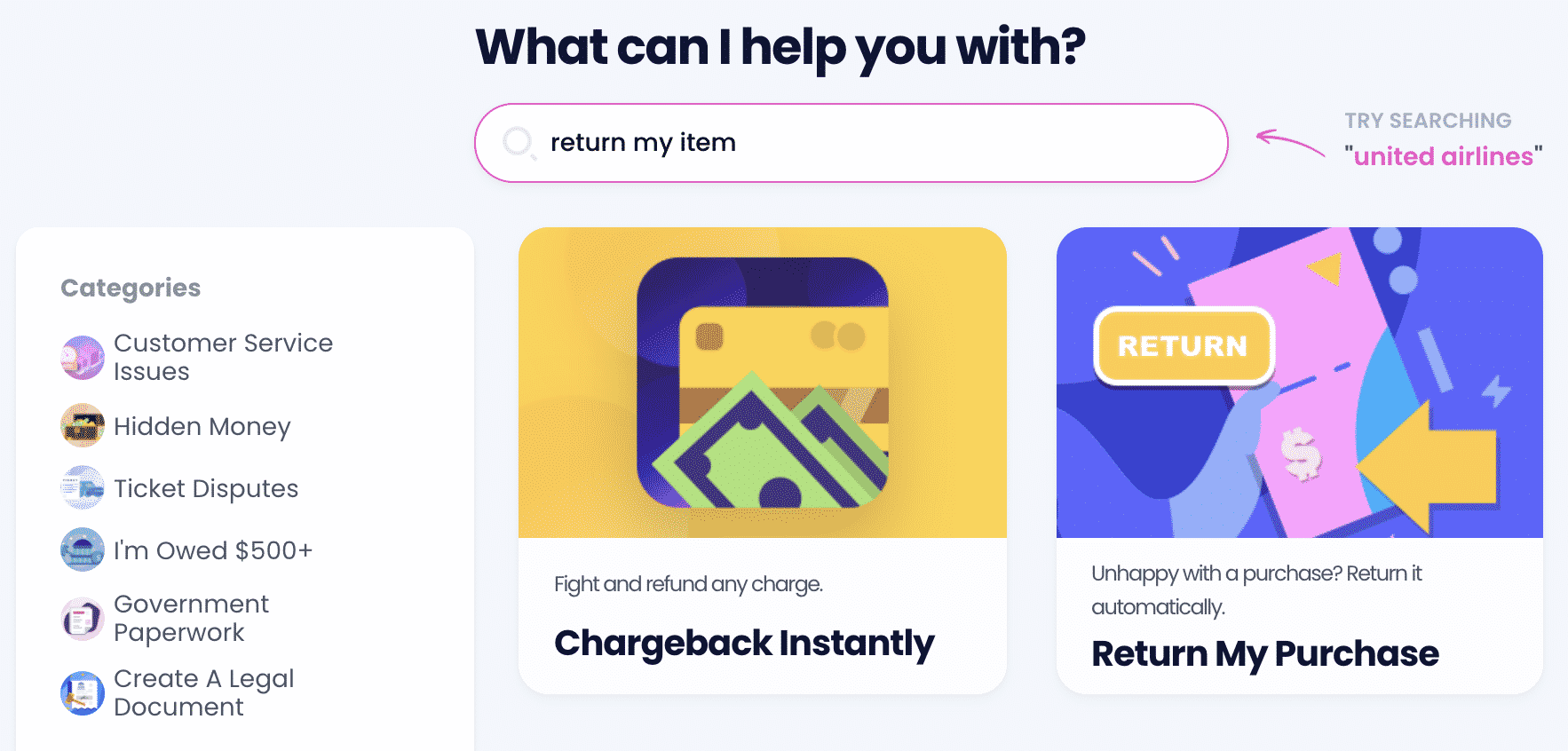 Skechers Return Policy Explained
Skechers accepts returns only for merchandise bought on their official website at present. Another criteria you have to meet to get a refund or a replacement is that your sneakers, boots, or other items are unworn or defective.
When returning your unwanted items, remember to provide:
The original receipt
The original box or package
By returning unused goods to Skechers, you are eligible for a refund or a product exchange. Note that the latter depends on availability.
Processing your request may take some time—between three and five days, most often. Keep in mind that the Skechers return policy states that the procedure may last up to ten days from the moment they receive your item.
How To Return Your Skechers Items—A Step-by-Step Guide
You have two options to return footgear you're not happy with to Skechers:
By mail
To a store
Returning Your Skechers Products by Mail
If you're sending Skechers footgear by mail, accompany the parcel with the UPS return label. It is free of charge for returns within the deadline. If you miss the deadline, you pay for the shipping costs.
Please note that the label isn't available for the U.S. Territories (Guam, Puerto Rico, etc.), Army Post Office (APO), and Fleet Post Office (FPO). If returning multiple items, you can put them all in one package.
Commence the order by following these steps:
Go to the official website's Orders and Returns page
Enter your order number and email
Hit Check Status button
Find the shoes you wish to send back
Pick the Need to Return this item link
Choose Use our prepaid return label
Make sure to separate the label from a completed return form
Fix the return label to the package on the outside
Take the parcel to an authorized UPS shipping center
Returning the Shoes to a Store
To initiate the in-store return procedure, you need to visit the Skechers website and log in to your account first. Follow these steps to proceed:
Land on the Orders and Returns page
Type in your order number and email address
Check the status of the order
Locate the items you wish to return
Select the Need to Return this item link
Choose the Bring it to our store option
Print the receipt
Once you have your receipt, you can take the goods to a Skechers retail store.
Whether you will receive a refund or other compensation depends on how you paid the initial order. Customers that used AfterPay are eligible only for merchandise or exchange credit. Note that Guam retail shops are exempted from this type of return.
Skechers Return Policy on Worn Shoes—Are They Refundable?
The Skechers return policy on worn shoes exempts used items from a refund or an exchange. The only compensation for worn items is a credit on an eGift Card.
DoNotPay—Your Easy Way Out of Long Skechers Return Procedures
People give up returning inadequate products for two main reasons:
Lack of time
Lack of energy to deal with uncooperative staff
If you have any difficulties—or wish to avoid those—DoNotPay is what you need. It saves you time and completes the procedure on your behalf. To benefit from the use of the world's first robot lawyer, allocate a few minutes to:
Create the account or log in to DoNotPay
Choose the Item Return Request option
Answer to questions chatbot asks you and attach photos if applicable
Select the Submit button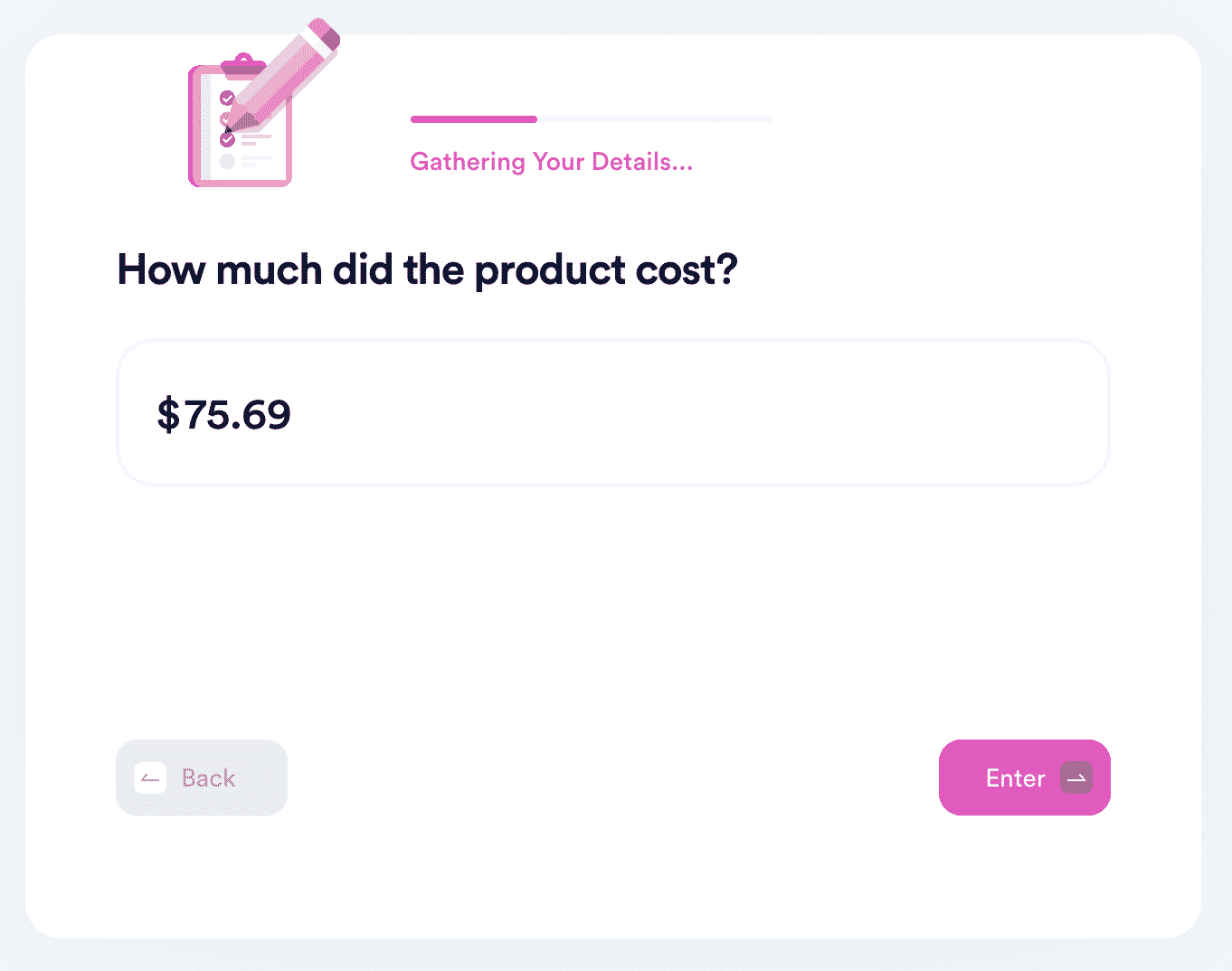 When you submit the form, DoNotPay sends the return request to Skechers. In it, the customer support will find out why you wish to return the product. Expect a response soon since the letter includes a deadline.
What Is Skechers' Deadline To Submit the Return Request?
If you purchased goods as a site guest, return them up to 45 days after the transaction date.
The Skechers return policy entitles Skechers Plus members to a prolonged return date, which is 90 days following the purchase. If you are one of them, remember to use your membership account to benefit from the extended deadline.
After the predetermined period, you can return shoes in their original state for a store credit. Your funds will be available on the eGift Card. Note that AfterPay purchases don't qualify for the gift card and replacement and must be returned before the deadline.
Can I Use DoNotPay To Return Products to Other Companies?
Use your DoNotPay online assistant to obtain a refund or a replacement from various merchants. Besides Skechers, some of them are:
Want To Save Money and Avoid Bad Purchases? Look No Further!
Aside from helping you send a return request to any company, DoNotPay can also assist you in getting a refund in a flash! We can also help you request a refund for any late, missing, or damaged delivery.
Do you want to stop wasting your money on useless services? Our app can help you cancel them and provide you with a virtual credit card that terminates free trials before companies get to charge you!
If you want to discover some forgotten assets you may have, we can help you find them in just a couple of minutes. With DoNotPay, you can both save money and earn it!
Once you sign up, you can report text and email spammers, annoying robocalls, and real-life stalkers and harassers and earn off them. We can also help you sue any company or individual in small claims court if you feel like they did you dirty.
Getting Rid of Bureaucratic Procedures Has Never Been Easier
The process of composing a return request letter is tiring, which is why you should turn to DoNotPay for help. Our app will assist you if you want to avoid similar bureaucratic hassles, such as:
Sign up for DoNotPay to utilize all of our nifty products!