PUMA Return Policy—The Lowdown on the Product Refund Procedure
You tried shoes, garments, or accessories purchased from PUMA and determined they don't fit. Now you wonder whether you can return the product and buy something else. The answer is yes because the PUMA return policy allows you to return items if you fulfill a few requirements.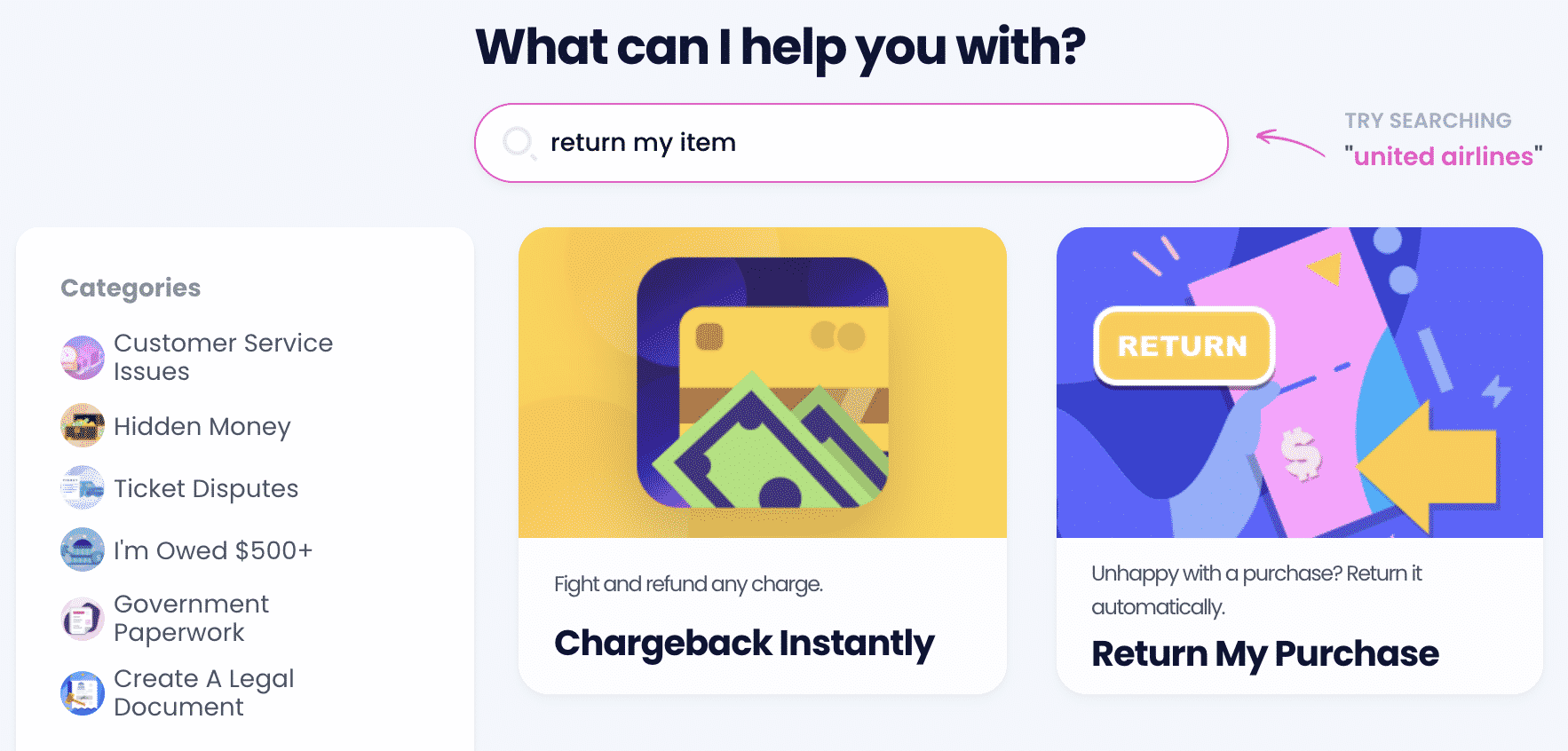 Meeting the criteria is relatively easy, but filing a complicated return request is not. To avoid a nerve-wracking procedure and save time, , complete a simple questionnaire, and let us do the rest for you.
PUMA Return Policy—Everything You Need To Know To Request a Refund
You can return unsuitable merchandise to a physical store or by mail. It's possible to return products purchased on the official website to any PUMA store, but you can't send the item bought at a store by mail. Online returns are free in most cases.
The PUMA return policy has a specific 45-day deadline for product returns. The merchant won't accept returns past this time limit.
To qualify for a full refund, the item must be:
Unworn
Defective
Unaltered
Unwashed
Do All PUMA Products Qualify for a Return?
Non-returnable items are:
Bodywear
Face masks
Customized products unless defective
If you notice that a customized product has a flaw, contact PUMA Customer Service via email or phone.
Note that you can't get any amount refunded to a PUMA Gift Card. Instead, you receive a separate gift card with the matching amount.
Return Procedure for Online Purchases
You can initiate the return on the PUMA official website.
If you are a PUMA member, do the following:
Go to the My Account page
Sign in using your username and password
Browse Order History
Navigate to the order containing the merchandise you want to return and select Initiate Return (only items eligible for return will appear)
Choose products in question and confirm the return
Enter the details using the Return & Refund feature
Confirm in Review that the information is correct
Hit Place Return
In case you aren't a PUMA member, initiating the return works like this:
Go to Returns
State the order number, your email, and ZIP code
Select the product you wish to return and specify the details in Return & Refund
Validate the info in Review
Tap the Place Return option
To print a prepaid return label, select the Click here to print your FedEx Return Label link. If you choose to do so another time, you will receive the link via email.
Include the original packing slip when preparing the merchandise for shipping.
Once the carrier scans the shipment, the seller begins the free return procedure within 24 hours if you ship from:
The continental U.S.
Alaska
Hawaii
Can I Initiate My Online Return From Anywhere?
Returns from the following locations and addresses can't be initiated or processed via the website:
Fleet Post Office—FPO
Army Post Office—APO
The U.S. Territories
Guam
Puerto Rico
American Samoa
The U.S. Virgin Islands
The Northern Mariana Islands
If you are from any of these places, send the parcel to:
PUMA Returns Department
19688 Van Ness Avenue
Torrance, CA 90501
Note that the shipping fee is $8, and the processing can take anywhere from two to four weeks.
Refund Policy for Online Purchases
You will receive a full refund in case you used the following payment methods:
PayPal
Credit and debit cards
Returns of In-Store Purchases
If you return PUMA merchandise to a brick-and-mortar store, bring the:
Packing slip
Original proof of payment
What Refund Options Are Available?
The company refunds credit card payments to the original payment method. The vendor reimburses you with a PUMA Gift Card if you paid via:
PayPal
Apple Pay
PUMA Gift Card
Note that you can't return an Afterpay order to PUMA stores for the time being.
Does the PUMA Return Policy Allow Product Exchanges?
Direct product exchanges aren't possible. You must return the merchandise and place a new order.
If you need assistance to place an order for the same item in a different color or size, call 1-888-565-PUMA (7862) from 7 a.m. to midnight EST.
Request a Return With DoNotPay
If the PUMA return procedure makes you second-guess your intentions, don't give up yet. Use DoNotPay—the world's first robot lawyer—and complete the process in no time. Here's what you have to do:
Choose Item Return Request
Answer our chatbot's questions and include photos, if applicable
Click Submit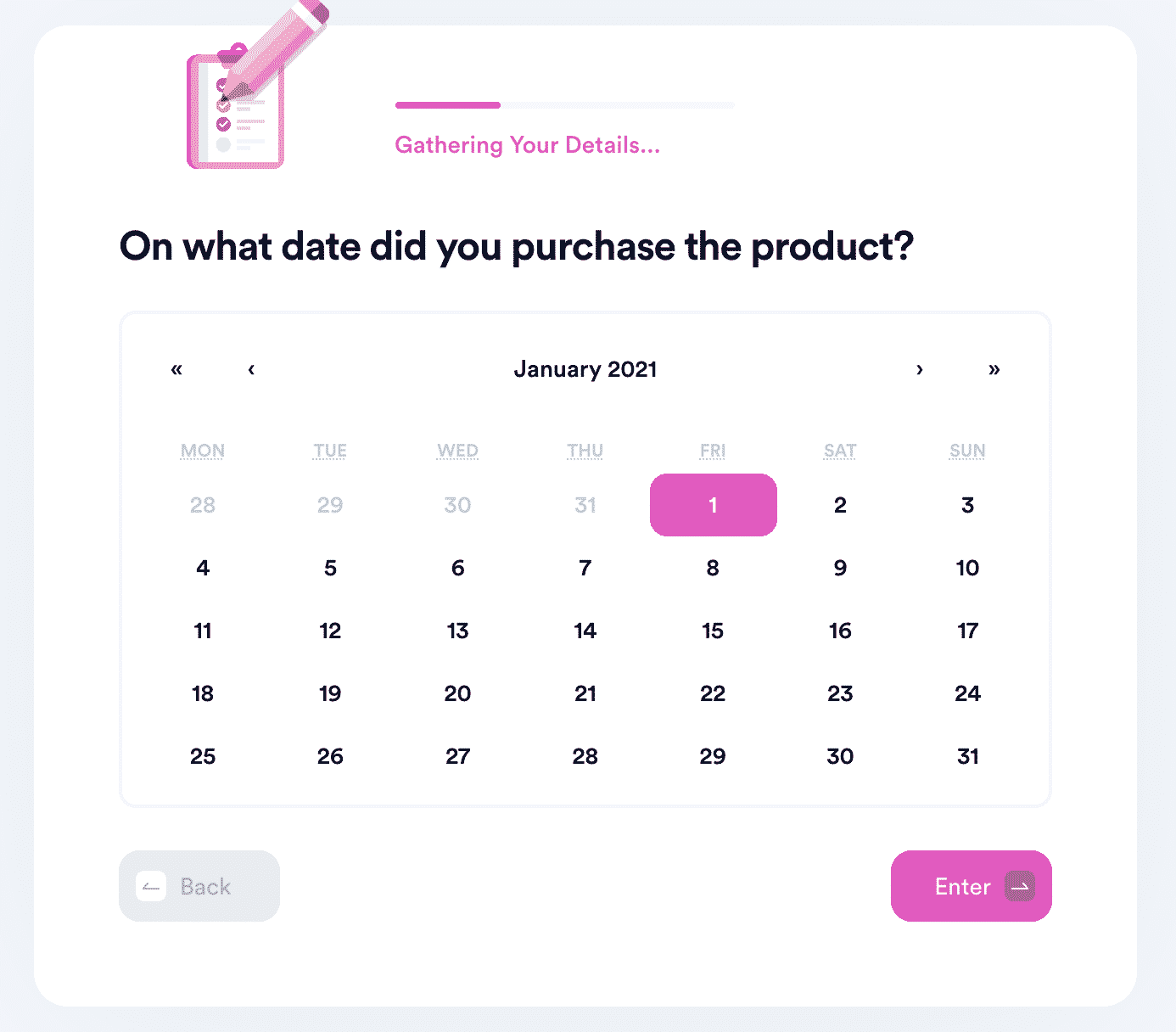 DoNotPay creates and sends a customized letter to PUMA informing them about your decision. We let the seller know why you wish to return the product and set a two-week deadline, so you hear from them shortly. Besides time, DoNotPay cuts shipping costs if you are in the U.S. because we provide you with a prepaid label.
Can I Use DoNotPay To Send a Return Request to Any Merchant?
You can file a return request to any seller with DoNotPay's help. Refer to the table below to decipher the return policies of some well-known retailers and brands:
Wasted Your Money on a Non-Returnable Purchase? There Are Other Methods To Earn It!
Don't feel down if the item you got isn't returnable—DoNotPay has many more tricks up its sleeve that will help you earn some money!
From helping you enter sweepstakes, decrease your property taxes, and lower your utility bills to assisting you in earning off email or text spammers and robocalls, waiving your college application fees, submitting a college financial aid appeal letter, and getting a refund from any company or airline, we can do it all!
DoNotPay Is Always at Your Disposal
Our app's mission is to take everyday admin and legal tasks off your plate so you don't have to waste any of your precious time. If you want to appeal your parking tickets, draw up a legal document, get any agreement notarized, get a tourist visa, keep a sex offender at bay, mail anything without waiting in line, or get in touch with a loved one in prison, DoNotPay will resolve any of these with ease.
Too busy to track your memberships? You don't need to worry about canceling your free trial on time before it turns into a paid subscription if you use our virtual credit card.
With DoNotPay, you can tackle any otherwise annoying chore stress-free.