Get Your Documents Notarized With a Notary in Wilkes Barre, PA
The signing of important legal documents, including wills, affidavits, or powers of attorney, must be witnessed by a notary public. If you need to access a notary in Wilkes Barre, PA, there are plenty of methods to choose from.
DoNotPay will present all possibilities of getting your document notarized in Wilkes Barre, PA, and help you find the most practical one!
Which Services Can a Notary in Wilkes Barre Perform?
Notaries public in Pennsylvania are officials appointed to authorize signatures on legal documents. Their job involves:
Confirming the signers' identities

Determining the singers are mentally stable, aware of what they are signing, and entering the agreement of their own free will

Witnessing the signing

Notarizing the document with a

signature

and stamp
Besides notarizing legal documents, notaries in Wilkes Barre, PA, can perform various other notarial acts:
Notaries in Wilkes Barre Can
Notaries in Wilkes Barre Cannot

Take

acknowledgments

Certify

copies

of depositions

Administer oaths and affirmations

Note protests of negotiable instruments

Take verifications on oaths or affirmations

Take an application for a marriage license

Perform a marriage ceremony

Issue a marriage license
How Much Do Notaries in Wilkes Barre, PA, Charge?
The Pennsylvania Department of State regulates the fees for notarial services. Check out what you can expect notaries in Wilkes Barre to charge for standard notarial acts:
Taking acknowledgments—$5

Taking acknowledgments per each additional name—$2

Noting protests of negotiable instruments (per page)—$3

Witnessing a signature (per signature)—$5

Administering oaths or affirmations (per individual)—$5

Certifying copies and depositions (per copy)—$5

Taking verifications on oath or affirmation (regardless of the number of signatures)—$5
Notaries in Pennsylvania are allowed to charge extra for clerical services, such as copying, making phone calls, traveling, or sending the document via mail. They are still obligated to inform the client of the clerical fee before notarizing the document.
Types of Notaries in Wilkes Barre, PA
Depending on the type of notary service you prefer and documents you wish to notarize, you can pick between the following:
Notary Service Available in Wilkes Barre, PA

Details

In-person

Traditional notaries public

—They require you to schedule an appointment, bring the document and your ID, and visit them in person to get the document notarized

Mobile notaries

—You can arrange for them to come to you at an agreed time and have the document notarized on the spot

Electronic notaries

—They notarize documents in digital form with an electronic signature and seal

Notary signing agents

—Notary signing agents notarize loan documents by visiting their clients

Online

Online notaries perform the notarial act via an online platform. You can upload the document, e-sign it on a video call with the notary, and get it notarized electronically
Where Can I Look for a Notary Myself?
If you choose an in-person method, your first step is to find a local notary public. While they may seem hard to locate, a few tricks can facilitate the process.
Check out the websites that can help you out, as well as common places that have an in-house notary:
Websites

Locations

AAA

stores

Credit unions

Courthouses

Law offices

Tax preparation firms

Accountant offices

Money transfer stores

Real estate agencies

Insurance companies

Office supply stores
What Are the Advantages of Online Notarization?
Most people find in-person notarization either time-consuming or pricey.
If you decide to visit a local notary, be prepared to wait for an opening in the notary's public busy schedule. Adjusting your obligations and free time to local notary's business hours is not the only challenge. Making even the slightest mistake—like forgetting your ID, failing to check the document for blank spaces, or signing it beforehand—can cause you to repeat the whole ordeal.
Mobile notaries typically have more flexible business hours but can be fairly pricey. On top of the notarization fees, you will have to cover their travel expenses.
Online notarization allows you to finish the process a lot faster than via any other method. You can meet with the online notary on any digital device and have the document notarized without leaving the house.
If you , you are in for a treat! We will connect you to an online notary so you can have your document notarized in a few clicks!
Get Your Documents Notarized Online With DoNotPay
By , you can skip looking for an online notary! We will do all the heavy lifting, providing you follow these steps:
Find the

Notarize Any Document

tool

Upload the document you want notarized

Type in your email address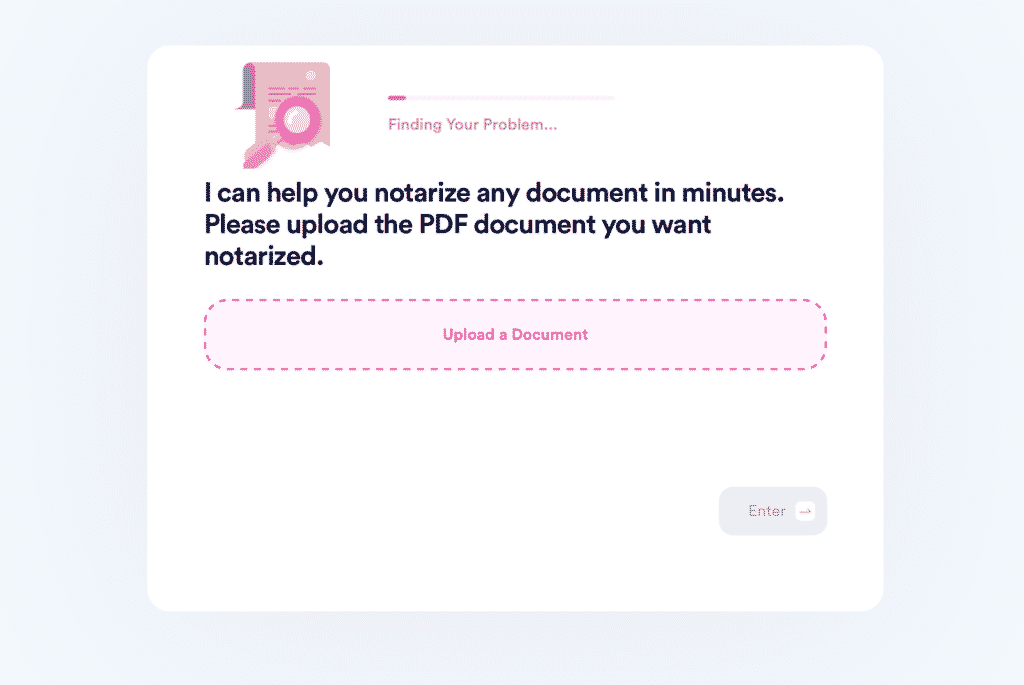 Once you receive the link, click on it to schedule an appointment with one of our online notaries. They are available 24/7, so you can meet them anytime to complete the notarization process.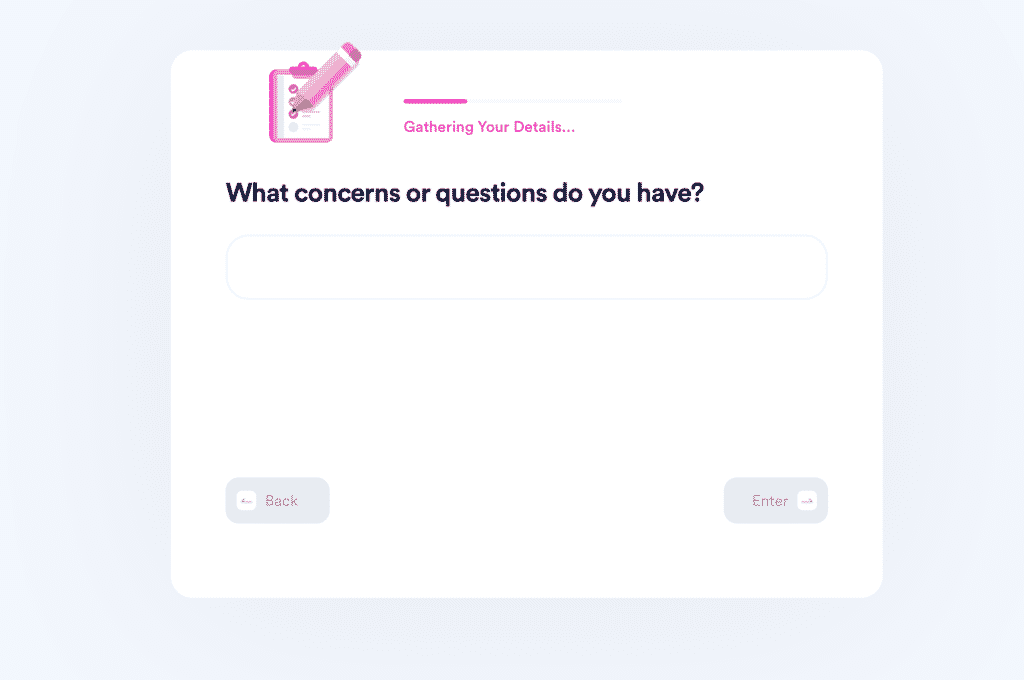 Let DoNoPay Help You With Your Paperwork
Why waste time on bureaucracy if you can rely on DoNotPay to handle pesky tasks for you? Cancel all your subscriptions at once, find unclaimed funds in a matter of minutes, appeal parking tickets hassle-free, and discover the best way to get your documents notarized remotely.
In case you need help paying bills or you want to earn some money by participating in paid clinical trials, DoNotPay is here to help you out!
Fighting workplace discrimination is of utmost importance, but the entire procedure seems rather complicated. The same goes for the crime victims compensation application in most states. DoNotPay is here to change that. We will help you file a report, request compensation, and create numerous other documents.
Keep Your Online Safety in Check!
While internet safety should be one of your top priorities, staying anonymous while surfing the web is almost impossible. If you want to avoid giving out your number when registering for services, you should try out our Burner Phone product.
DoNotPay can also protect your credit card info, name, and email address, all through our handy virtual credit card. Sign up for free trials without worrying about unexpected charges.
With our app, you will learn how to deal with stalkers and harassers and how to access public records the easy way.
DoNotPay offers many other useful products that can help you prepare for government tests, have your college fees waived, and manage any annoying issue in minutes.