Musician's Friend Return Policy Revealed—Is Getting a Full Refund Possible?
Having an instrument that doesn't play as intended is one of the performer's worst nightmares. In case you purchased one from Musician's Friend, there's no reason for you to lose a good night's sleep. As long as you follow the rules and take care of the products, the Musician's Friend return policy has you covered.
The return procedure is somewhat detailed and drawn-out, so you can —the world's first robot lawyer—to reduce the time you would otherwise spend filing a return request. You also get to keep the money that you would spend on accompanying costs.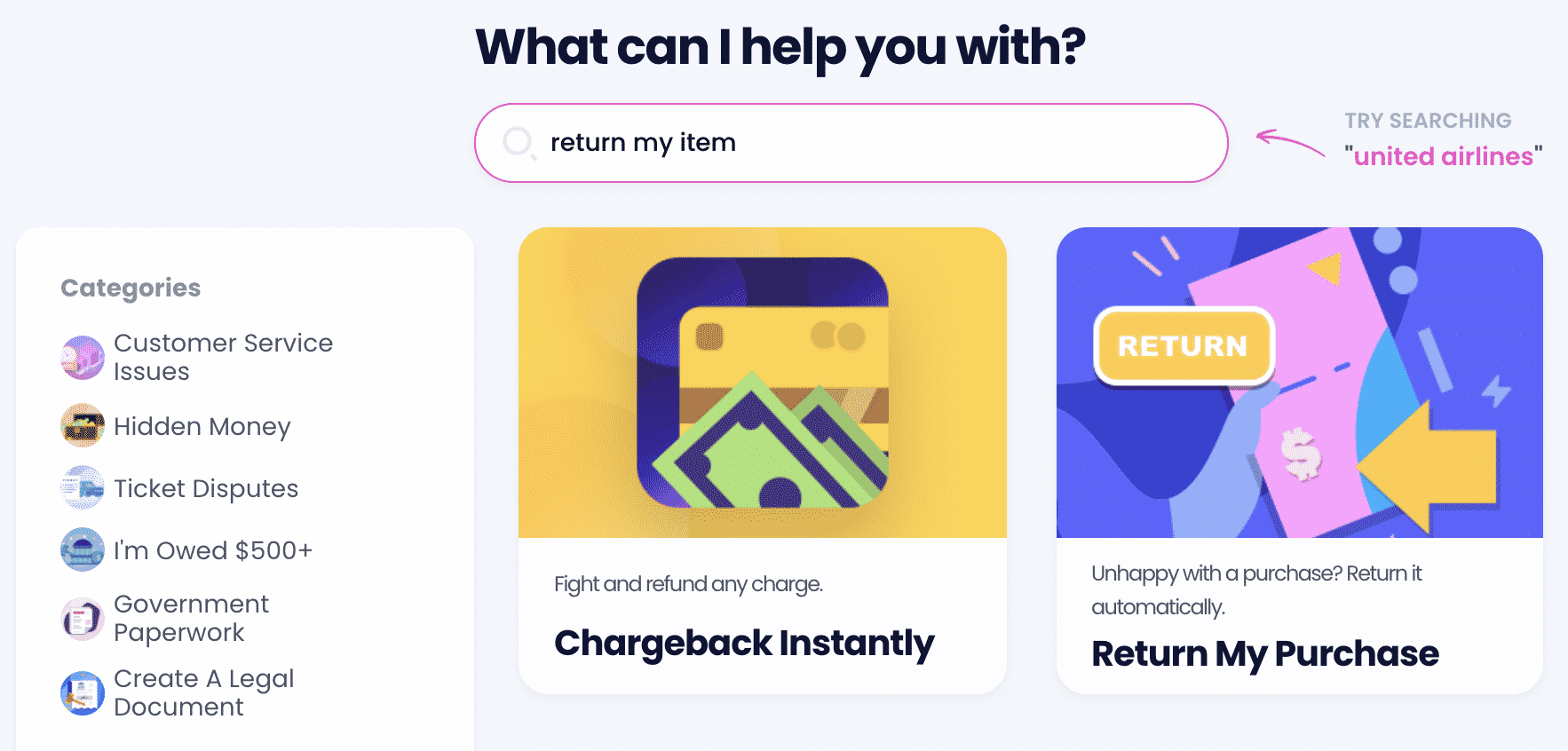 Musician's Friend Return Policy—The Conditions You Have To Meet
Musician's Friend sets firm refund and exchange rules, and these are:
You can send a return request no later than 45 days after the purchase
You need to get a return authorization code before sending the product back
Goods have to be in the original packaging and without any signs of use
You may ask to return a product that isn't in its original condition, and Musician's Friend might accept your request. In this case, you would receive a partial refund. To get a full amount, return musical instruments and accessories without scratches, dings, scuffs, and other types of damage.
If merchandise fails to meet these requirements, you will be subject to a 15% restocking fee.
When returning items, pack everything you received with them, including:
User manuals
Product warranties
Complimentary accessories
According to the Musician's Friend return policy, you may bear handling charges if you do not meet these requirements.
Note that the company may refuse returns to customers who abuse the Musician's Friend return policy with repeated returns or in any other way.
Does the General Deadline Encompass All Musician's Friend's Products?
The Musician's Friend return policy sets shorter deadlines for specific items, while some of them are non-returnable. Goods falling into the former category are:
Stringed instruments—guitars and basses, for example—that cost over $1,999 have a ten-day deadline following the reception
Purchases of vintage instruments you don't return three days after delivery are considered final
What Products Don't Qualify for a Return?
Some non-returnable products are:
Strings, earplugs, and earbuds
Clearance-sale merchandise and items on a discount
Drum sticks, drumheads, and tin whistles
Vinyl records, CDs, DVDs, books, and videos
Raw-frame speakers, harmonicas, soundware, and software
Getting the Return Authorization Code From Musician's Friend
You can receive the return authorization code via chat or phone. Note that the Musician's Friend return policy doesn't allow the processing of returns without the code.
To obtain the authorization number, call 800-449-9128 or get in touch with Gear Advisers.
How To Send Merchandise to Musician's Friend
You can return Musician's Friend products via mail by following these steps:
Write the authorization code down on the provided space on the label
Stick the label to the parcel
Put the original invoice in the box
Send the package to the following address:

Returns Musician's Friend, (Your authorization code), 005 N. NORFLEET, Kansas City, MO 64161-9231
Refrain from writing anything down on the producer's box. Once your return is confirmed, you will receive the full-price refund minus the shipping costs and—if applicable—handling fees.
Note that Band & Orchestra items are subject to return fees:
Woodwind and brass instruments incur a $10 sanitization fee
The sanitization fee for mouthpieces with the original price of over $300 is $8. Otherwise, it is $4
The restocking fee for bows is $4
When Will I Get a Refund?
How long you may wait to get a refund depends on two factors:
Shipping time
Processing time
When Musician's Friend receives your parcel and verifies the compliance with the return rules, they need two days to process the request. You will receive a refund in five to seven business days after processing.
DoNotPay—Save Time and Shipping Money
If your schedule is too tight to make room for initiating the return procedure according to the Musician's Friend return policy, create a DoNotPay account and resolve the situation in no time. We can also help you avoid unnecessary shipping costs!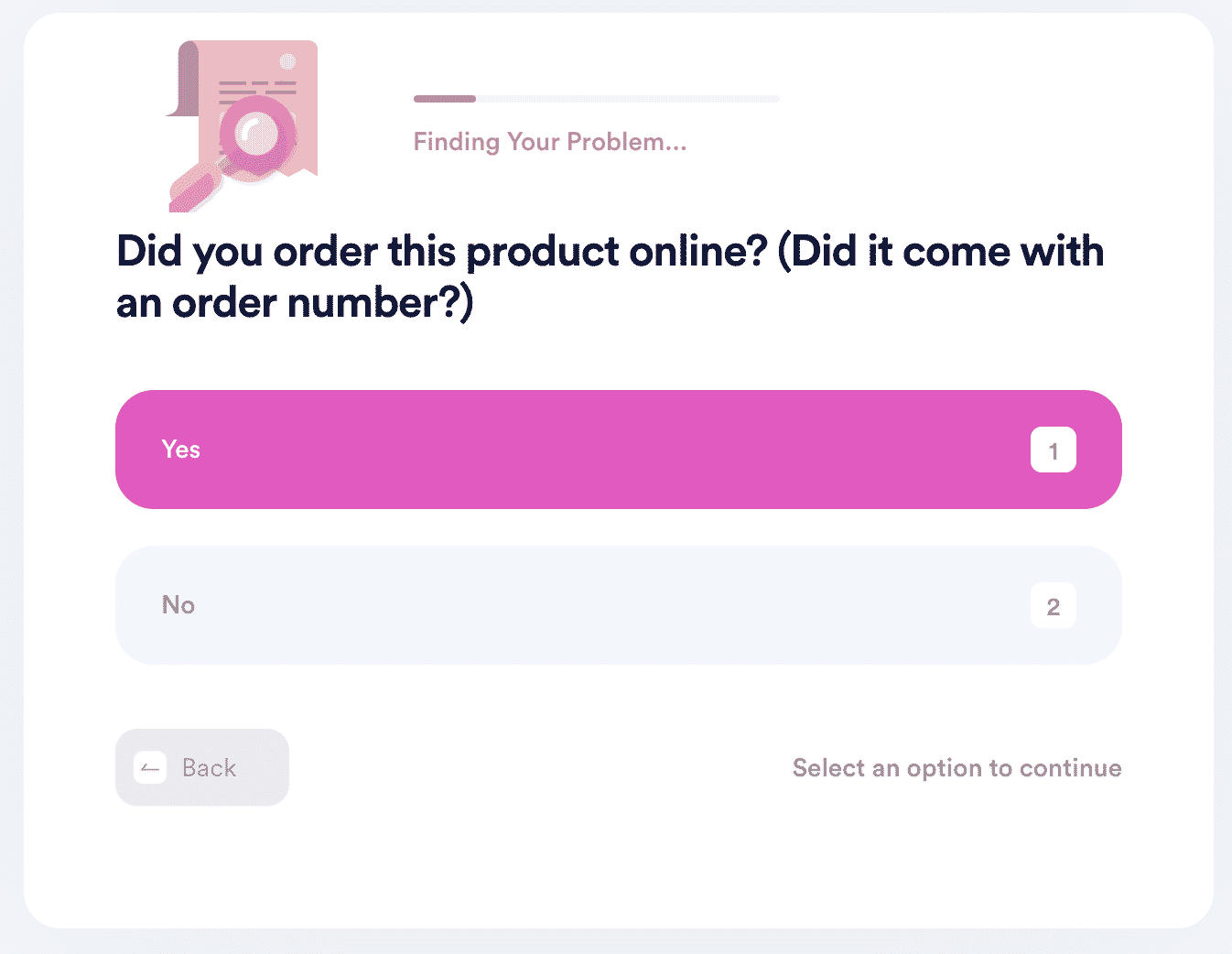 Here's how it works:
Opt for the Item Return Request feature
Answer our bot's questions and attach images, if applicable
Hit the Submit button
The system generates a custom letter informing the seller why you wish to return the products. The letter includes a prepaid label, so you don't have to cover the additional shipping costs. Expect Musician's Friend's staff to contact you soon because we set a deadline to speed up their response.
Can DoNotPay Assist Me With Returns to Other Sellers?
We can help you send return requests to many popular merchants. Refer to the following table to find some of them and examine their return policies:
Want Your Money Back? Rely on DoNotPay!
The world's first robot lawyer can help you get your hard-earned money back in several ways. Are you dissatisfied with a product or service you paid for and want to request a refund? Do you want to request a late delivery refund? No problem—DoNotPay will do that in your stead! Do you think that you may have missing money and want to claim it? We can assist you in finding it!
No matter the issue, DoNotPay is your shortcut through bureaucratic hurdles. Our AI-driven app can help you dispute your parking tickets, get refunds and compensation from airlines, cancel any subscription service in a flash, and so much more!
What Else Is DoNotPay Capable Of?
Being your personal AI-powered assistant, DoNotPay can help you get rid of:
Are you sick and tired of big companies not taking their customers seriously? Our app will lend you a helping hand in the process of suing them in small claims court.
Do you want to skip waiting in lines at the DMV, jump the phone queue when reaching customer service, get help with paying your bills, or get copyright protection for your work? Sign up for DoNotPay to complete these tasks and so much more!