Learn How To Get Unbanned From Overwatch
If you are banned from Overwatch, what are the chances that your ban will be lifted? Should you appeal the suspension or suck it up and start over? Find the answers to all the essential questions you may have about your ban and learn how to get unbanned from Overwatch and other gaming accounts, like GTA 5, in a few minutes.
Reasons Why You Can Get Banned From Overwatch
Like is the case with other Blizzard games, when playing Overwatch, every player must observe the in-game code of conduct because any violations can lead to penalties. Players can report their fellows who abuse the policy, but the Blizzard team also monitors closely.
Here are the policies that you shouldn't disregard if you want to avoid account restrictions:
| Policy | What It Refers To |
| --- | --- |
| Communication | Any disruptive language, like hate speech or obscenities, in any form of communication |
| Behavior | Engaging in activities that disrupt other players and ruin their enjoyment, for example, griefing |
| Cheating | Any form of cheating, such as using third-party software to gain an unfair advantage, spamming, misusing bugs, and more |
| Naming | Offensive user-customizable names, such as player names and BattleTag names |
Can You Get Unbanned From Overwatch?
If you are banned or suspended from Overwatch for violating their in-game policies or believe you were banned from Overwatch for no reason, you can appeal by submitting a support ticket.
Before submitting your ticket, here are the things you should keep in mind:
Using excuses, like someone else playing on your account at the time of the violation, will not help with unbanning your account
Submitting repeated requests after you receive a final decision will most likely be futile
If your account was hacked, you should secure your computer before submitting the support ticket to avoid future hacking after your appeal is successfully reviewed
How To Appeal Your Suspension or Ban From Overwatch
Follow these steps to send your Overwatch ban or suspension appeal:
Visit Blizzard's Contact Support page
Log in to your account
Select Account, App, & Shop icon
Enter your appeal details under Tell us about the issue and submit or click on I would rather categorize the issue
Select Account, go to Can't log in, then Appeal ban or suspension
Click Contact us
Click on Can't log in
Choose My Battle.net Account is locked
Enter your email address and click Continue
The Blizzard customer support will receive your request and hopefully get back to you with good news.
How To Get Unbanned From Overwatch Competitive
Blizzard aims to offer a safe and enjoyable experience for the Overwatch competitive gamers. Any player's actions that may spoil the experience for other users can lead to a penalty. Such actions include leaving the game when it's in progress and failure to participate. Leaving games consistently marks the player as a leaver, which comes with penalties like waiting for a set amount of time before joining another Overwatch competitive game.
Here is what you should know about getting unbanned from Overwatch competitive:
Leaver penalties are non-negotiable—you must wait for the time specified in your restriction to continue with Overwatch competitive games
Season bans will be lifted at the start of a new Overwatch competitive season
Permanent competitive play bans resulting from being banned in three different seasons are non-negotiable, no matter the reason
Appealing Overwatch competitive bans does not guarantee that they will be reviewed because they are defined as non-negotiable.
How To Get Unbanned From Overwatch Using DoNotPay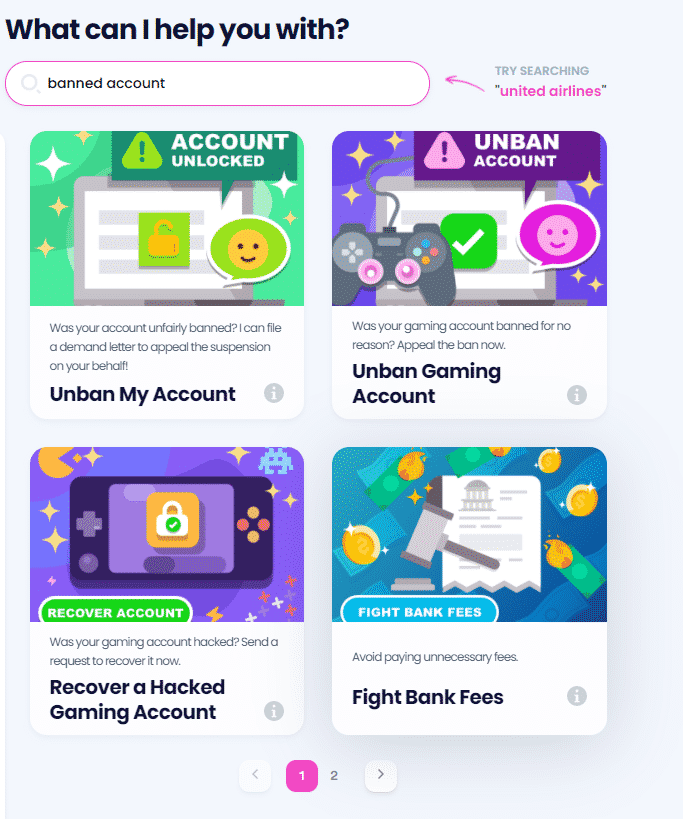 Wondering if you wrote a good appeal letter to convince the support team to lift your suspension or ban? A carefully drafted explanation can increase your odds of getting your account unbanned—and you don't have to spend a lot of time drafting one. DoNotPay can do that for you in less than five minutes. To save your time and increase your chances of positive feedback, and follow these steps:
Locate the Unban Gaming Account tool
Answer a few questions related to your banned or suspended account
Click Sign and Submit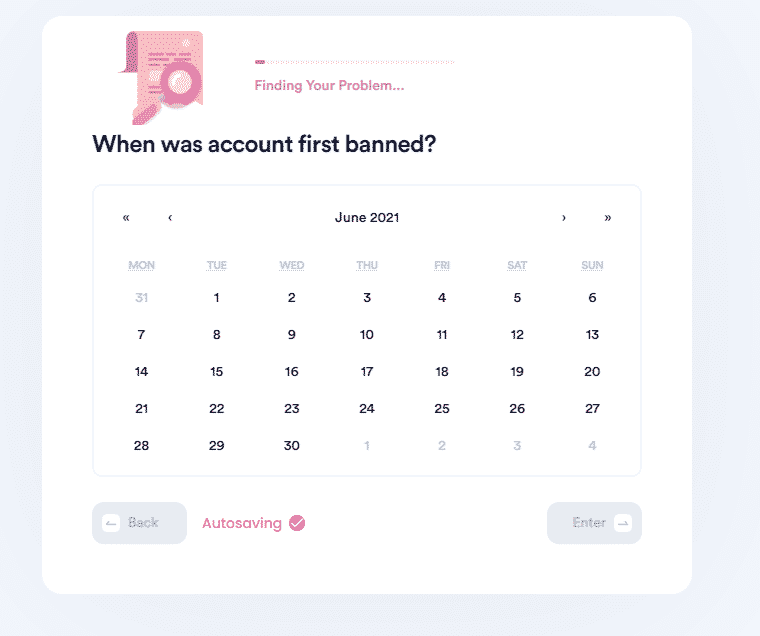 That's all you have to do. DoNotPay will immediately draft a custom demand letter and send it to Blizzard for you. You should expect to hear from the company in two weeks since we specify the deadline in the letter.
Keep in mind that DoNotPay can help you with the initial ban or suspension. If the company had already sent you feedback regarding your initial appeal, sending another request may be ignored.
Unban Your Other Accounts Using DoNotPay
If you get suspended on eBay, Microsoft, or any other website, you can rely on our resources for appealing bans and suspensions to discover what options are available to you.
If your account is suspended and the company offers an opportunity to appeal, make the most of it by using DoNotPay's Unban My Account tool. You will be one step closer to using your account again soon!
Check out our guides on how to appeal suspensions or bans from different platforms and use DoNotPay for a hassle-free process:
Our App Solves Your Legal Issues!
Do you really have to set aside astronomical amounts to pay lawyers for drafting legal documents or taking a person or business to small claims court?
The answer is no—all the cash remains in your pocket, thanks to DoNotPay! From now on, you can perform many legal tasks from home with the help of our app. It enables you to create flawless powers of attorney, divorce settlement agreements, and child travel consent forms in a snap.
That's not all—once we generate these documents for you, we also help you have them notarized via a video meeting. No need to waste your time and fuel visiting notary offices.
Check Out Other Perks DoNotPay Offers!
DoNotPay provides a wide selection of services, from creating virtual credit cards and burner phone numbers to getting refunds from companies and canceling subscriptions. Have you received an unfair parking ticket? Appeal it with our app before you know it! Are email spam and robocalls making your life a living hell? No scammer stands a chance against our efficient AI-powered tools and features!
We also work in your favor when it comes to safety. Our app offers perfect ways to prevent copyright infringement, stalking and harassment, work discrimination, sex offenses, and disputes with annoying neighbors.