How To Get Money Back From an iTunes Gift Card in No Time With DoNotPay
Have you been gifted an iTunes gift card that's now lying around and collecting dust? If you own one, you should know how to check your balance and get cash back for your used card. It's a tedious process, but don't worry—DoNotPay is here to save your time and nerves!
Our article will show you how to get money back from an iTunes gift card simply and effectively!
iTunes Gift Cards Explained
iTunes gift cards are universal cards that can be used for purchasing downloadable content from Apple, such as:
Apps
Music
Movies
Games
Books
You can buy an iTunes gift card on the official Apple website or at one of the following stores:
If you're buying one from the official Apple store, you can customize it by adding a personalized message. The gift cards come in physical and electronic form and can be loaded with an amount between $10 and $2,000.
How To Check Your iTunes Gift Card Balance
Before you try to get money back from your iTunes gift card, you should check how much balance you have left on it. Here are your options:
Online
Through iTunes
Via phone
Check Your iTunes Gift Card Balance Online
To check your used gift card balance, you will have to:
Go to the official Apple website
Scroll to the bottom of the page
Tap on the Gift Cards section
Click on Check Balance in the upper right corner
Enter your gift card PIN
Hit Check Balance
Check Your iTunes Gift Card Balance Through iTunes
If you want to check your gift card balance via the iTunes app, you will have to open it and:
Go to the iTunes store
Click on the Store tab
The account balance will be shown at the bottom of the screen if you're on a mobile device. In case you're on a computer, it will be shown in the screen's upper-right corner.
Check Your iTunes Gift Card Balance via Phone
Checking your iTunes gift card balance via phone will require you to:
Call 1-800-MY-APPLE
Ask the customer support representative to check your gift card balance
Give them your gift card PIN and any other necessary information
Can Apple Refund an iTunes Gift Card for Cash?
iTunes gift cards aren't redeemable for cash unless required by law. Eleven U.S. states and Puerto Rico allow getting cash back for gift cards, and they are:
Rhode Island
Vermont
California
Colorado
Maine
Massachusetts
Montana
New Jersey
Oregon
Washington
Connecticut
If you're located in one of these states, you can contact Apple's customer support and request a refund. You will be required to provide the following information:
Your Apple ID
The remaining balance on your gift card
Your most recent shipping address
The easiest and the most efficient way to get money back from your iTunes gift card is to . Leave all the work to us and use our Gift Card Cash Back product—we'll send the request in your stead.
Get an iTunes Gift Card Refund With DoNotPay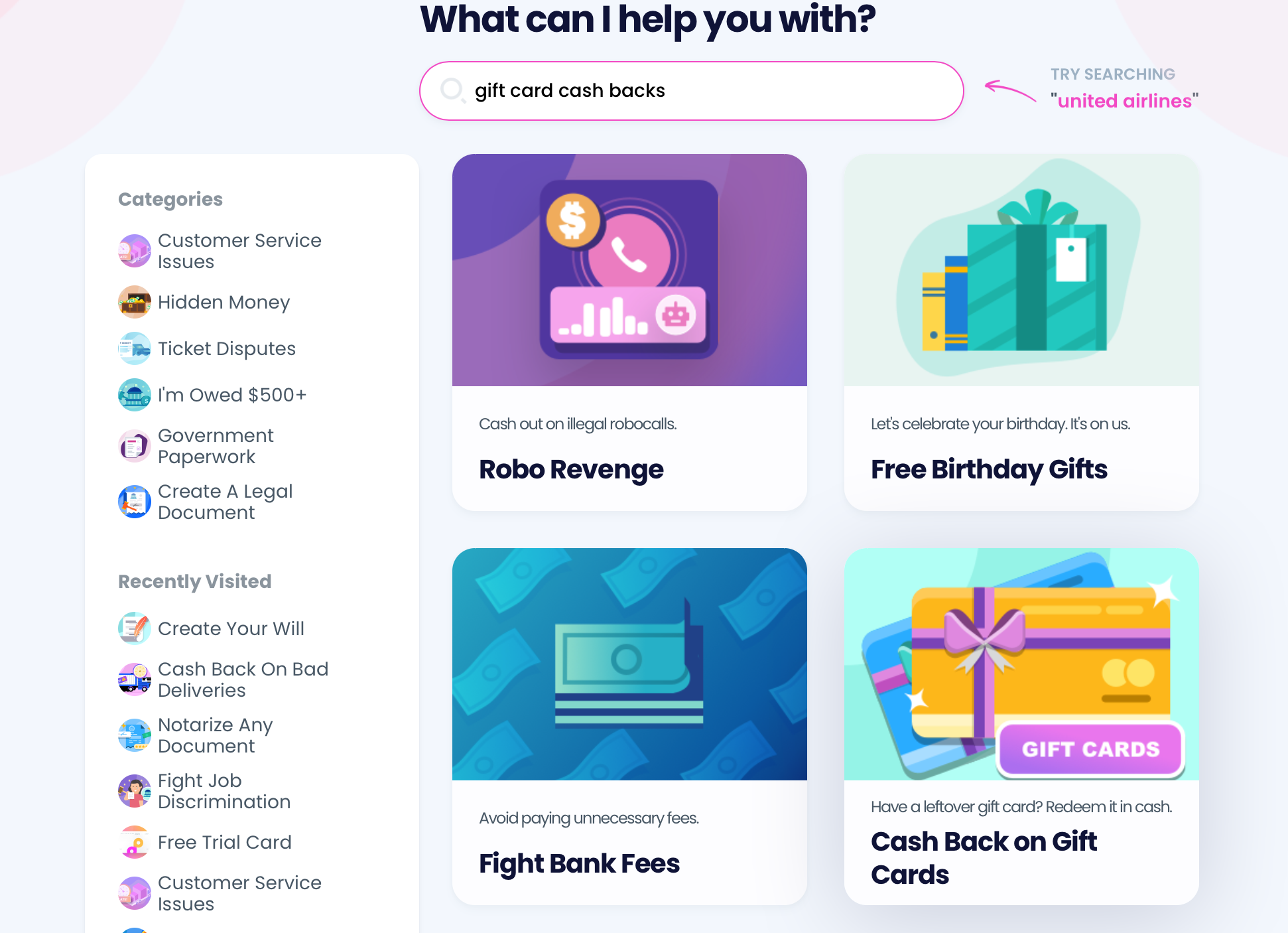 To get your money back from an iTunes gift card without a hassle, turn to DoNotPay! We've developed the Gift Card Cash Back product that you can use to redeem your card for money swiftly and easily.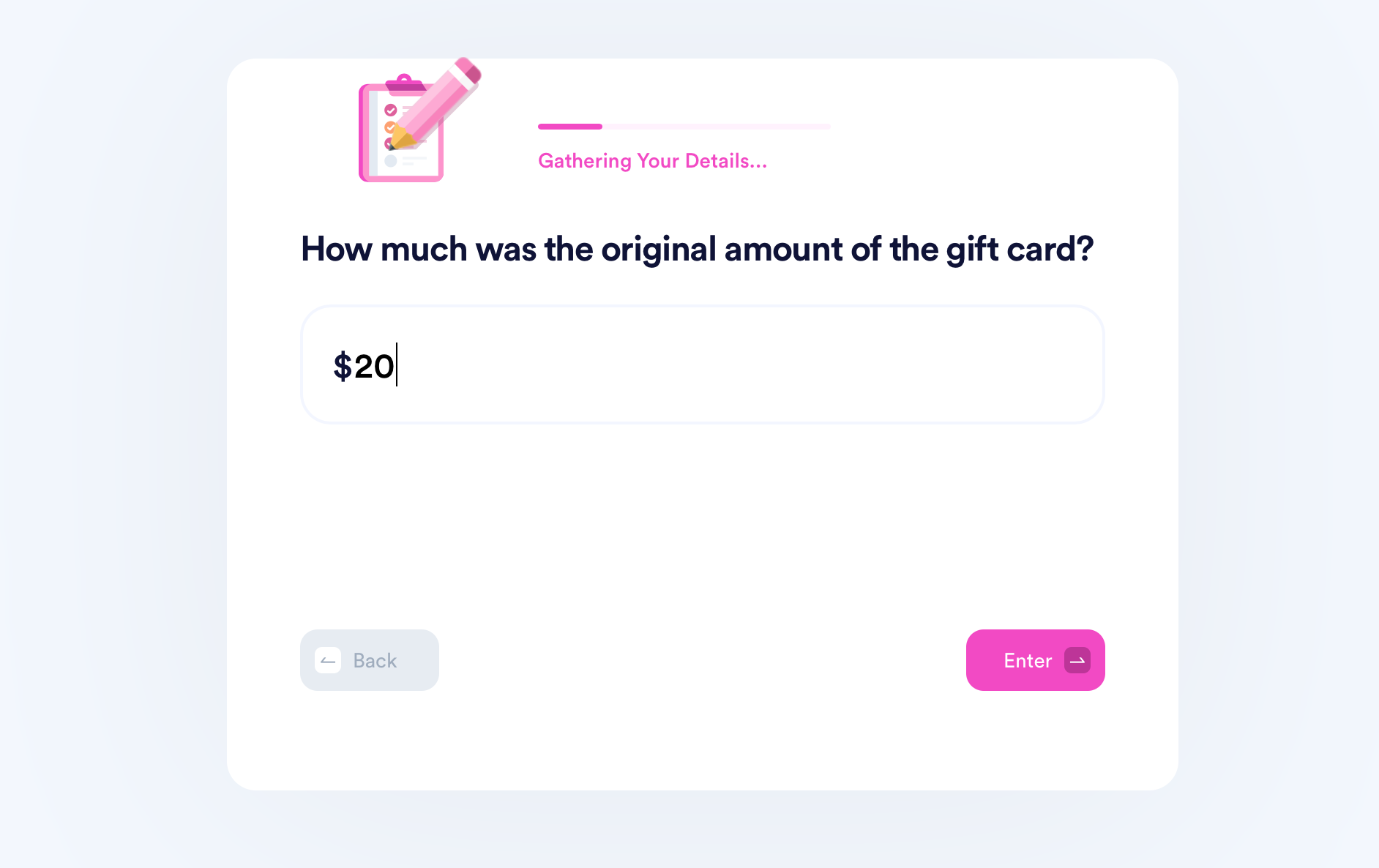 Here's how it works:
Select our Gift Card Cash Back product
Provide the necessary information, such as:

Your name
Your gift card number
Remaining gift card balance
We will send your request to an Apple office located in one of the cash back states. You can expect to receive your money in 14 business days.
Once you submit your request, check out DoNotPay's learning center and find articles on various gift card-related topics, such as:
Alternative Ways To Get Money Back From Your iTunes Gift Card
You have a few more options to get your money back from an iTunes gift card, such as:
Listing the card on a marketplace—Visit an online marketplace, such as eBay, and put up your gift card there. This method will require you to be patient as your card won't be sold immediately
Exchanging the card—Visit a gift card exchange kiosk near you, insert your gift card in the machine, and you'll receive the money for it
Selling the card online—Find a website where you can sell your gift card
Keep in mind that the methods of getting cash back listed above will only get you a percentage of money back from an iTunes gift card.
Explore DoNotPay's Products and Save Both Time and Money
Are you sick and tired of spending ages on the phone with customer support trying to get more info about how to return a faulty product and get a refund? Maybe you'd like to cancel memberships you don't use but can't find that unsubscribe button anywhere? DoNotPay can help you sort out all of these issues in a jiffy!
Contest parking tickets, claim your car warranty and insurance, schedule a meeting with the DMV, and handle your other problems through the same app on your tablet or smartphone.
Getting access to public records or drawing up various legal documents with DoNotPay is child's play.
That's Not All!
The first thing you'll notice when you open DoNotPay is that you can use our app for almost anything.
Do you wish to enter raffles or sweepstakes? Are you interested in applying for paid clinical trials and earning some cash? Would you like to send mail without going to the post office? You're in the right place!
We will help you feel safe while browsing the Internet by assisting you in blocking and reporting spam emails, suspicious text messages, and pesky robocalls.