A Full-Dress Guide to the Goodwill Return Policy
Have you purchased a Goodwill item and then realized that it does not suit you well or is not what you expected? We can help you work through the return process! DoNotPay gives you an easy way to understand the Goodwill return policy—our guide will provide all the specifics. DoNotPay's top-notch feature is easy to use and can support you through the return procedures of other merchants, like Walmart, Target, and Costco.
The Goodwill Return Policy Made Simple
Goodwill stores used to offer a seven-day return window, but they extended their policy after removing the dressing rooms from the stores. According to the altered Goodwill return policy, you have to return your item within 30 days of the purchase.
The organization does not allow returns by mail. You can take the item back to a Goodwill store as long as you meet the following requirements:
Bring the original receipt
Leave tags attached to the product
Return the item to any Goodwill Industries of the Southern Piedmont store
Goodwill does not offer cash refunds, vouchers, or store credit. After returning your item properly, you can exchange it for another product of the same value. Items purchased at a Goodwill Outlet store cannot be returned or exchanged at all.
The GRID Return Policy
The GRID is Goodwill's extension that sells electronics and computer accessories. To return any item to The GRID, you must bring it back to the store within the noted time frame:
| | |
| --- | --- |
| The GRID Item | Return Window |
| Computer and laptop power supplies, mice, and keyboards | Seven days |
| Video games (only if they are defective) | Seven days |
| Printers and game systems | 14 days |
| Computer systems | 30 days |
The Goodwill Central Texas Return Policy
Before you return a Goodwill Central Texas item, make sure that it does not have a pink Final Sale sticker. Such items, as well as food and beverages, are non-returnable. Pack up your product and its original receipt and return them to the store within seven days of your purchase.
The Goodwill Southern California Return Policy
The Goodwill return policy in California differs from the standard one. You can take your product back to any Goodwill Southern California location within 60 days of the purchase date. The item must be in original condition, and you need to have the receipt and price tags.
Are All Goodwill Items Returnable?
Here are the items that you can return hassle-free, providing you have the receipt:
Shoes
Clothes
Electronics
Goodwill has a strict return policy—the following products are not returnable in any circumstances:
Toys
Books
Furniture
New goods
Housewares
DVDs and CDs
Decipher a Return Policy in a Flash With DoNotPay's Help!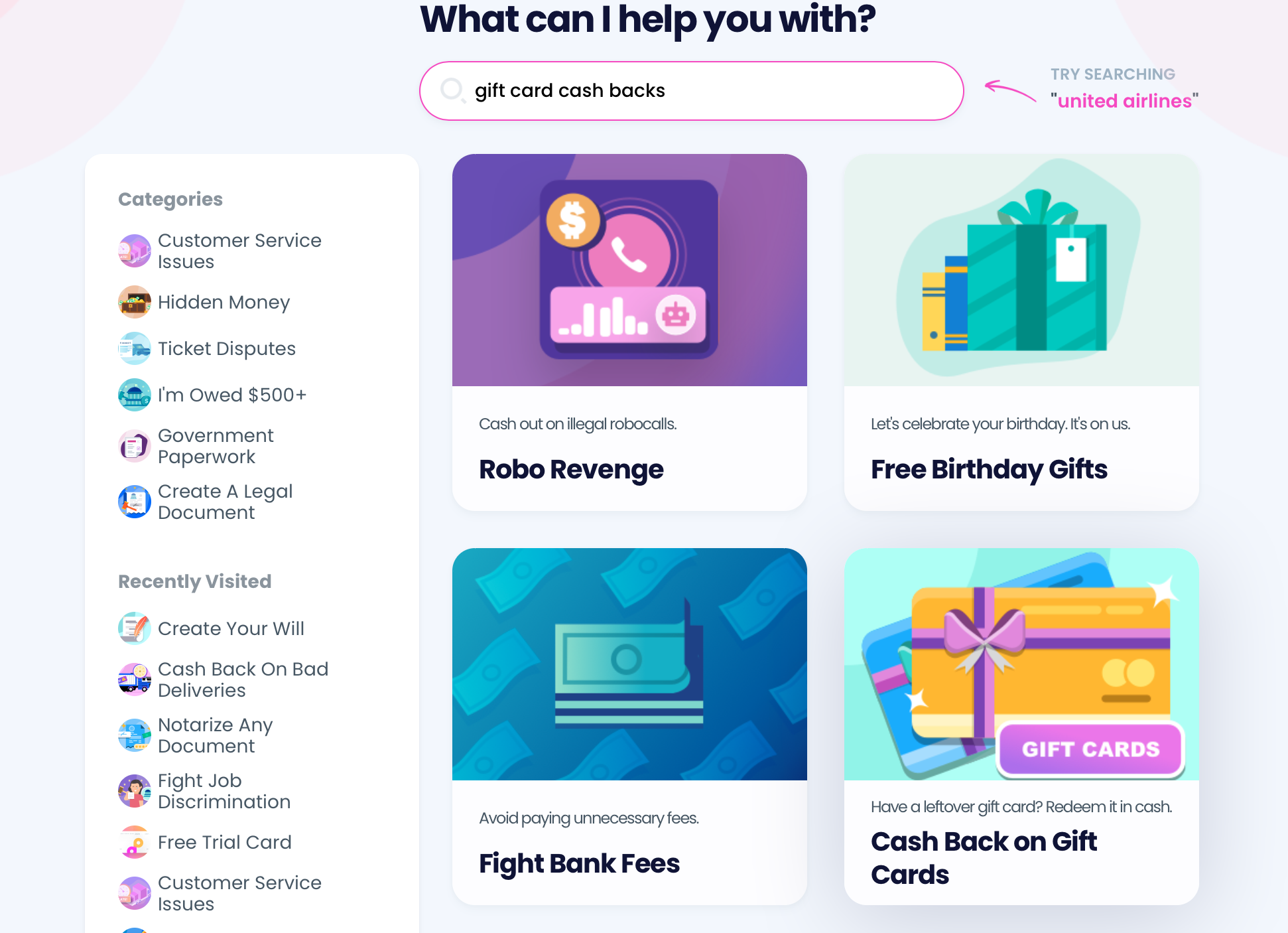 Not only is our app straightforward and easy to use, but it is also efficient and cost-effective! DoNotPay saves plenty of your time by reducing any return process to several simple steps:
through any web browser
Select the Item Return Request feature
Provide answers to a few questions regarding your purchase
Include photos if needed
Submit your request
Done! After you submit the request, DoNotPay takes charge of the procedure. We will draft a return request letter in your name that will include the purchase-related details, as well as a deadline for the seller. DoNotPay will also provide a return label that will lower your expenses—you do not have to pay for the shipping charges when you use our label!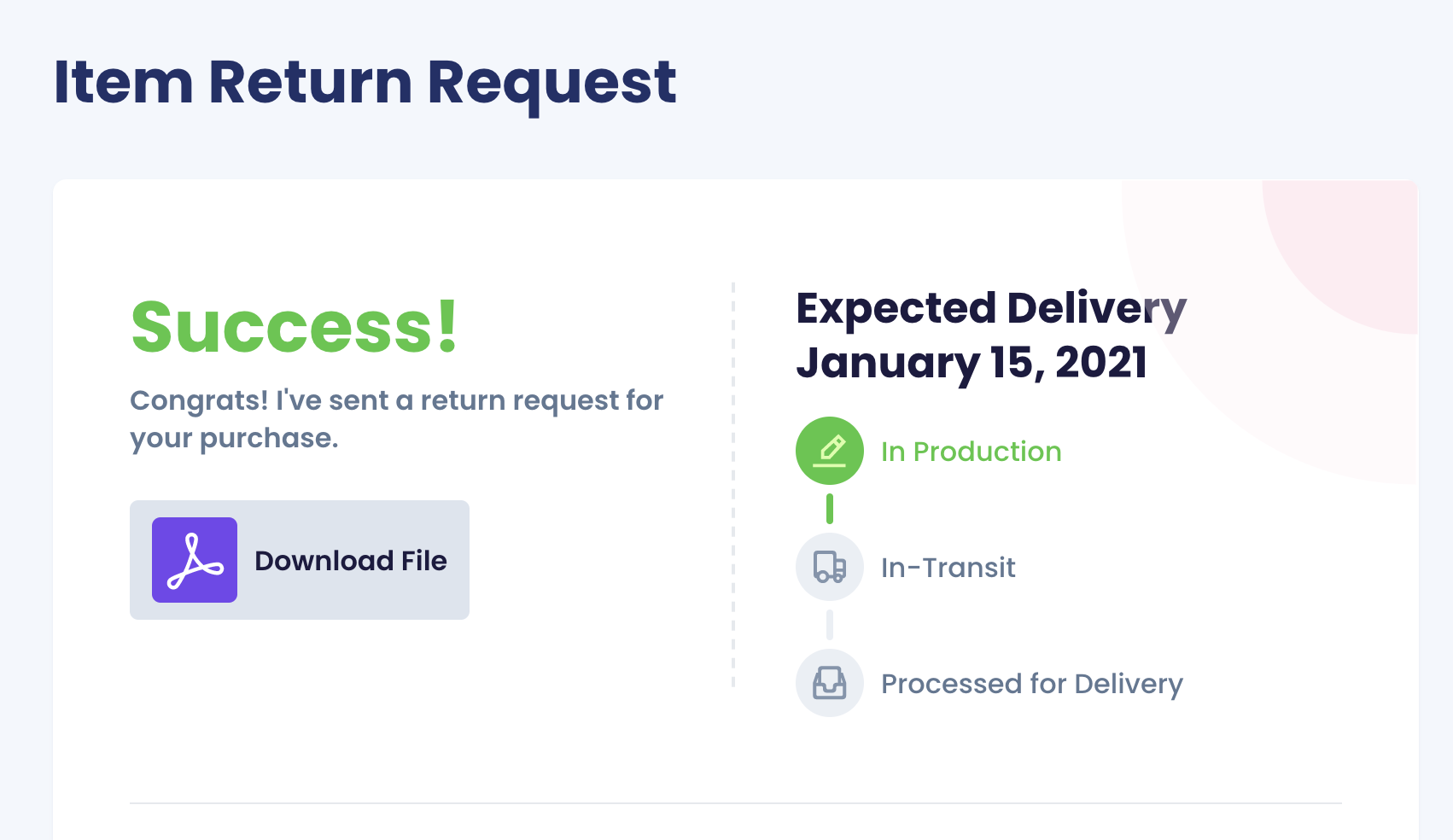 Check out our informative guides that cover other major companies to discover how to get to the bottom of their return policies:
Purchased a Defective Item? Use DoNotPay To Request a Refund Effortlessly!
Goodwill does not issue refunds, but DoNotPay can still back you up—use our cool app to discover what to do if the company offers no refunds! If you received a faulty product and want to demand your money back, here's the best way to do it:
using any web browser
Locate the File a Chargeback product
Tap Get Protected
Reply to questions from our chatbot
Click on Sign and Submit
We can send a refund request letter to the bank on your behalf, as well as a dispute letter directly to the seller. If the merchant does not cooperate—and you decide to press charges—these documents will be admissible in court as evidence for your case.
DoNotPay has in-depth guides to getting refunds from other major companies! Check out any of them for additional information:
Goodwill Offers No Refund for a Faulty Product? Sue It in Small Claims Court!
What to do if you purchase a damaged item and Goodwill ignores your refund request? Turn to DoNotPay! Our achievements have been recognized by the American Bar Association, and we can help you sue Goodwill in small claims court. The world's first robot lawyer can be of service for:
Composing a demand letter
Gathering the paperwork
Filling out the court forms
Generating a script customized to your case
The script will contain the best arguments, evidence, and step-by-step instructions for your court appearance.
Returned Your Faulty Item? Discover Other Nifty DoNotPay Products!
Apart from being your shortcut through returning your faulty items to merchants, our app can do so much more! From helping you request a refund, get extended warranties, file insurance claims, and find clinical trials in your vicinity to assisting you in creating legal documents, notarizing them, and faxing them—DoNotPay can do it all.
Do you think you're eligible for a victims of crime compensation program? Our app can help you apply for it. Do you want to get revenge on persistent robocalls, report someone for stalking or harassment, or get your noisy neighbors to be quieter? We got your back!
You Don't Have To Waste Time in Endless Lines
Returning an item may require you to wait in endless lines, but if you sign up for our AI-driven app, you will be able to skip all kinds of queues! You won't have to spend ages waiting in lines at the DMV or in customer support phone queues because DoNotPay will provide an easier way to get what you need.
If you want to skip the hassle of waiting on the phone when canceling a service, requesting refunds or compensation from airlines, requesting a college fee waiver, or connecting with a loved one in prison, you can count on DoNotPay to provide easy solutions.