What Can You Do If the Company Offers No Refunds?
It happens—you buy something, and you don't like it. The color is wrong, it doesn't fit quite how you imagined, or you realize you didn't want it in the first place.
The next logical step would be to contact the seller, return the item, and request a refund. But what do you do if the company in question has a no-refund policy?
Are You Legally Entitled to a Refund
?
Unfortunately for customers, the majority of states do not have statewide refund laws.
When states do have refund laws, they don't influence the refund policies, since the merchants themselves determine those policies.
Stores usually allow returns and refunds because it makes for good business practice, and creates a loyal and regular customer base, but they are not legally required to do that.
Can a Store Refuse to Give a Refund
According to Federal Law?
There are no federal laws that require a merchant to refund money unless the product they sell turns out to be defective, despite the federal consumer protection regulation enforced by the Federal Trade Commission (FTC).
The FTC sues companies that make false claims about their products or services, and it tries to obtain refunds for consumers who were scammed for the money.
The Commission also enforces a Cooling-Off Rule, but it refers to door-to-door sales only. It gives a customer three days to cancel purchases of $25 or more made at a person's home or workplace.
Cooling-Off Rule does not apply to every type of transaction. Some exceptions are:
Real estate-related transactions

Insurance-related transactions

Security-related transactions

Deals made at art fairs

Requested repairs or maintenance services

Any sale under $25

Purchases of goods or services intended for purposes other than personal or household use

Purchases of vehicles

Transactions made online, by mail, or over the phone
If you want to cancel a transaction that is covered by the Cooling-Off Rule, you have to sign, date, and mail a copy of the provided cancelation form within three days from the time of the purchase.
If you were not provided with a cancelation form, you can write and send a cancelation letter.
Is a No-Refund Policy Legal
According to State Laws?
State laws regulate refunds more thoroughly than federal legislation. They still can't make it obligatory for a store to offer you a refund, but they oblige merchants to display their refund policies or to make it clear if they don't have one.
These laws vary from state to state but are based on a similar foundation.
Usually, if a store does not offer refunds, it has to display the policy statement where customers can see it. If a merchant fails to do that, a customer may return goods for a full refund within a certain number of days from the purchase
If a store does offer refunds, it has to make it clear to the customers. Depending on the state, one of these two rules usually applies:
A store has to post their refund policy publicly unless it offers a full cash refund, exchange, or credit within seven days of the purchase. If a retailer breaks this rule, it must issue a full refund within 30 days of purchase

A store is required to post their refund policy, regardless of the return and refund conditions it offers. If they don't, and the customer requests a refund, they have to issue it within 30 days of purchase
Can a Retailer Refuse a Refund
if the Product Is Defective?
Even if a retail store has a no-warranty policy, in case there is a defect to the product you purchased, it may be covered by an implied warranty.
Implied warranties are unwritten and unspoken legal contracts promising that the item you purchased will serve its purpose.
There are two main types of implied warranties:
Implied warranty of merchantability

Implied warranty of fitness
Implied Warranty of Merchantability
Implied warranty of merchantability means that the product is guaranteed to work if used for its intended purpose. If you buy any device and it simply doesn't work, then you have the right to take it back for an exchange or a full refund even if the company doesn't offer refunds.
Implied Warranty of Fitness
Implied warranty of fitness means that a product is guaranteed for a specific purpose. So if you bought the product that works okay, but doesn't have a particular function promised by the seller, you can return it and ask for a refund.
The Company Has a
No
-
Refund
Policy? Get Your Money Back With DoNotPay!

If you are not happy with your purchase and want to request a refund, use DoNotPay to get your money back. DoNotPay is the first virtual lawyer in the world and can help make this process run smoothly. You only need to follow a few simple steps.
Here is how to do it:
Access DoNotPay from your

Click on the File a Chargeback feature

Give the information about your bank to our chatbot

Type in the name of the merchant

Follow further instructions to build up your case
DoNotPay will then send a refund request letter to your bank, and a dispute letter directly to the merchant as well.
If the company refuses to answer and you decide to file a lawsuit, these documents can serve as valuable evidence for your case.
The Company Offers
No Refund for
a
Returned Item
That Is Damaged? Use DoNotPay to Sue Them!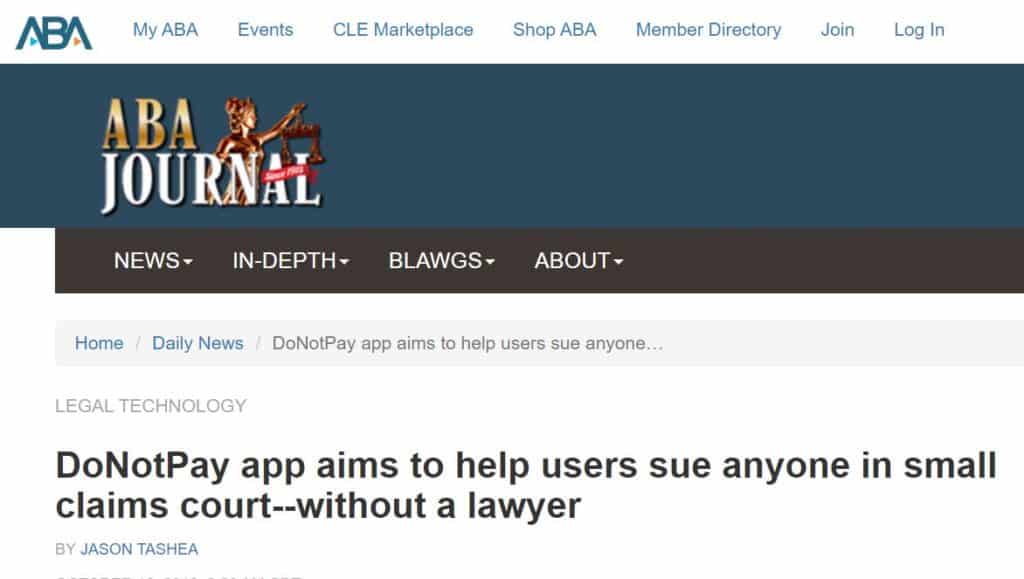 Merchants will sometimes ignore refund requests and refuse to pay what they owe. If that is the case, use DoNotPay to sue any company in small claims court and get up to $25,000!
Our app will prepare all the necessary paperwork that you need to appear in court. It will also create a script tailored to your case that you can follow when presenting your case.
Once you access DoNotPay from your , you can go through the steps necessary to get your money back.
DoNotPay Can Help You with:

Creating a demand letter

Answer our chatbot's questions

Wait for the app to create a demand letter

Send it to the merchant

Filling out the required court forms

Provide our chatbot with all the necessary info

Wait for DoNotPay to fill in the correct forms

Serving the merchant

DoNotPay will provide you with precise guidelines on how to serve the defendant according to the rules of your local small claims court

Creating a script tailored to your case

Everything you need to say during your court appearance

A list of evidence

Steps to follow if the defendant doesn't show up
DoNotPay Will Help You With Other Administrative Tasks!

DoNotPay is your virtual assistant that will help eliminate a lot of daily bureaucratic clutter.
If you are not sure how to lower your bills, get unemployment insurance, or deal with student loans, DoNotPay is here to help you.
You can access DoNotPay from your .
Some tasks DoNotPay can help manage are:
Disputing traffic tickets

Fighting speeding tickets