How to Refund Robux Within Minutes?
Roblox is a global gaming platform that allows its users to design their own, as well as play a variety of different games created by other users. Robux is an in-game currency used to purchase goods on the platform. You can only buy Robux currency with real money or earn it while playing games, but what happens when for whatever reason, you need to get a refund? DoNotPay can simplify the process of requesting a Roblox refund significantly.
Can I Get a Robux Refund?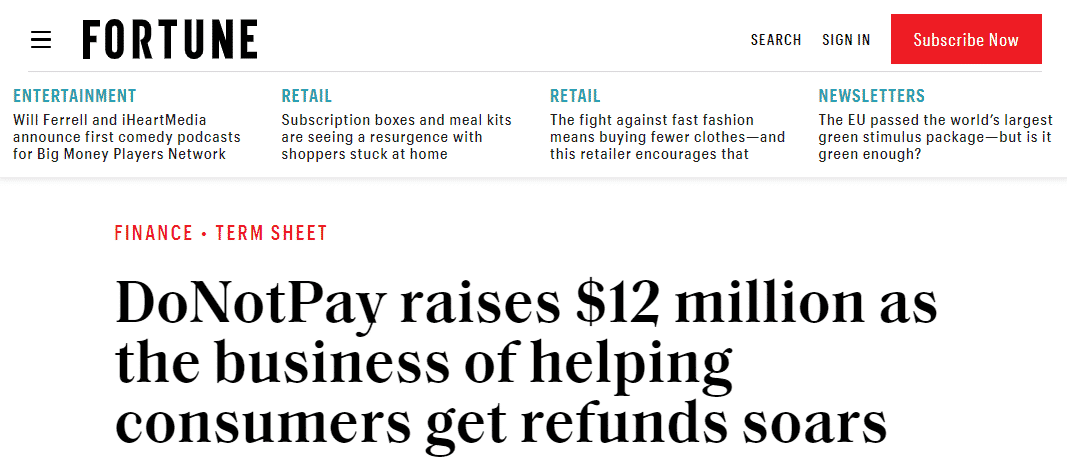 Roblox clearly states that they do not offer refunds in their policy. When it comes to Robux (the in-game currency), they offer no exceptions. It is best to double-check how much Robux you need and are willing to spend before completing the purchase.
What you can do is trade limited edition items with other users if you both have Roblox membership and have enabled trading in your Account Settings.
Follow the instructions below to trade items with other players:
Visit the profile of a player you choose to trade with

Click on the three dots in the top right corner

Select Trade Items

Choose the items from the window you wish to trade away

Select the items you want to trade for

Click on the Make Offer

Confirm that you want to submit the offer
There is no system to transfer Robux currency. You can only add some Robux to the offer when you choose the items you want to trade. But there will be a 30 percent fee once your offer gets accepted.
Requesting a Refund for Your Robux via DoNotPay

You can request a Roblox refund with DoNotPay. Just sign up in your to speed up the refund submission process.
Follow the steps in the list below:
Select Get Protected under the Chargeback category

Enter your bank's details

Add the merchant (Roblox)

Type in the details of the payment

Verify your personal data

Choose to send the demand letter yourself or have DoNotPay do it for you
Since Roblox approves exceptions, DoNotPay can increase your chances of getting a refund by gathering evidence on your behalf. The app also faxes your refund request to your bank and sends a document with all pertinent Visa and Mastercard codes, which are important for the dispute.
Requesting a Roblox Refund on Your Own
| | |
| --- | --- |
| Can You Request a Refund Via | Yes / No |
| DoNotPay | Yes |
| Email | Yes |
| Phone | No |
| Letter | No |
| Website | Yes |
| In-person | No |
Getting a Roblox Refund Online
If you want to request a refund for an item you purchased from one of the developers, you can do that online. Bear in mind that no one guarantees you will actually receive a refund.
This is what you need to do to request a Roblox refund online:
Log into your account

Open the details of the item you want to get refunded for

Copy the name of the item

Find the developer's account

Message them with Refund and the name of the item
If you wish to have Robux refunded, it will not work. Robux is a currency that cannot be exchanged back to real money.
Getting a Roblox Refund via Email
According to Roblox policy, you cannot get any kind of refunds, unless they deem your request an exception. This is not a guaranteed way of getting a refund, but if you want to give it a go, here is how to do it:
Gather as much information as possible about the item you want to have refunded

Make sure to include all of it in the email body

Send your request to info@roblox.com
Having all this in mind, DoNotPay is your safest option for requesting a Roblox refund.
What Is Roblox Refund Policy?
Roblox's Terms of Use clearly state that all purchases and services are final. Roblox does not offer a possibility of a refund or exchange of Robux at this time.
They do say that some exceptions can be made at their own discretion. This means that even though there is no obligation for Roblox to refund anything, they are willing to take some cases into consideration. Roblox will not consider refund requests after 45 days from the purchase.
If you make an accidental purchase, Roblox advises using the pop-up window that asks you to confirm the purchase. They have taken steps to prevent accidental purchases, and do not guarantee they will refund you if you make a mistake in the process.
If you have any kind of issues with purchased items, you can contact Roblox's Customer Support. Should you reach out to them, this is what you will need to prepare beforehand:
Your user name

The item name

The link to the item

A detailed explanation of the issue
What they emphasize is the Try It On Feature that enables you to try an item out before actually buying it.
How Can I Use the Try It On Feature?
You can use this feature for many items on Roblox, but there are some which do not have this option. For the ones that have, this is how to go about it:
Click on Catalog at the top of the page

Find the item you want to try out

Click on Try On button

View the item in 2D or 3D mode
Can You Get a Refund for Game Passes on Roblox?
If the game pass does not work, Roblox will refund the amount you spent on it. You need to contact them within three days. You can do that via their online customer support or email. Their email for most inquiries is info@roblox.com.
For this type of query, you can expect a response within 24 hours. If you want to request a refund because the game pass you purchased did not meet your expectations, you can reach out to the creator of that particular game pass.
How Do I Cancel Roblox Recurring Membership?

If you want to cancel your subscription on Roblox directly, you will need to go through the following process:
Log into your account

Open Gear Icon at the top of the page

Click on Settings

Select Billing

Click on Cancel button
If you are unable to log into your account, you can cancel it with DoNotPay or contact Roblox customer support. This is what you will need to provide to their customer support:
Username

Billing information

Billing or Paypal email

Payment method

Last four digits of your card

Recent renewal date and amount
You can use DoNotPay for canceling any membership or recurring subscriptions. If you want to cancel Roblox subscription with DoNotPay, follow the instructions below:
Log into your DoNotPay account in your

Go to Find Hidden Money

Type in Roblox

Describe shortly why you want to terminate the subscription
You will receive a confirmation email after we processed your request within 48 hours of submission.
Recurring memberships can be costly if you forget to cancel it after the free trial. That's why DoNotPay has developed a virtual credit card that is valid only for free trials and protects you from unwanted subscriptions. You don't have to waste money on auto-renewable membership ever again!
How Long Do Roblox Refunds Take?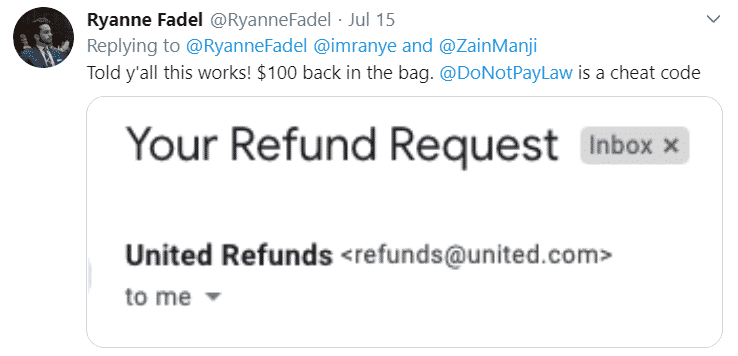 Roblox does not state how long they need to investigate a refund request since it is done at their own discretion. Having a policy that does not offer refunds gives them the leverage to take their time.
Speed up the process of getting your money back by using DoNotPay!
What Are the Common Issues With Roblox Refunds?
Issues usually arise due to the company's clearly stated no-refund policy. A Reddit user could not reach Roblox at all even though their reason for a refund was completely legitimate.
Others have had issues with suspicious transactions on Roblox. Up to $400 was taken from one of the Roblox users.
As this is a gaming platform, a lot of kids use it, so parents have had issues with unauthorized purchases their children made. Parents wanted to have the amount refunded because their children were not authorized to make the purchase. Roblox denied their refund request and terminated their children's accounts permanently.
How Can I Check My Roblox Refund Status?
You can check your refund status by reaching out to Roblox via email. For this and any kind of questions, you can email them at info@roblox.com. If it is a query that does not require further investigation, Roblox customer support should respond within 24 hours, but sometimes it can take up to seven days.
DoNotPay Can Help you Get a Refund for Various Services
Don't you just hate it when you buy a product or service and realize it's not to your liking? Your money doesn't need to be wasted like that. With the help of DoNotPay, you can request a refund from any company, even the ones that officially offer no refunds, in just a couple of minutes. All you need to do is provide our chatbot with the necessary information, and we will fax a refund request to your bank. We can also contact the service provider for you and ask them to refund your payment. We can help you request a refund from:
DoNotPay Protects Your Privacy and Finances
Sharing your credit card details online comes with certain risks, and it's getting more difficult to tell good and bad websites apart. With DoNotPay's virtual credit card generator, you will be able to protect your identity and bank account from cyber scammers.
Whenever you run into a suspicious email or website, generate a virtual credit card and proceed without worries. Our virtual cards also work like a charm if you want to avoid automatic payments after free trials.
What Other Issues Can DoNotPay Help Me With?

DoNotPay can help you resolve issues with credit cards, traffic, parking, and speeding tickets, sue anyone in small claims court, and more. You can access the app from your . Check out the list below for more info on:
Disputing traffic tickets

Fighting speeding tickets
Frequently Asked Questions
Does Roblox Refund Unauthorized Charges?
If Roblox does not offer you a refund, you can go to DoNotPay's File a Chargeback product to dispute the charge.
Can I Get Robux Back If the Purchase Was Accidental?
Unfortunately, there is no way to claim Robux back once you have made a purchase, including accidental purchases.