A Detailed Guide to the Nike Refund Policy
Nike is one of the world's largest fashion companies, and it's dedicated to the design and manufacturing or footwear, accessories, sports equipment, etc. The revenue of the company is over 37 billion dollars.
Nike prides itself on a customer-friendly return and refund policy. If you want to exchange a Nike product or request a refund, here's what you need to know.
Key Things To Know About Nike Store Refund Policy

For most Nike and Converse items, you'll be eligible for a refund if you return your Nike product within 30 days from purchasing it. Unworn and unwashed items can be returned even after those 30 days have passed.
You only have 14 days to return your AppleCare+ and Apple Watch Nike if you want to request a refund.
The following items can't be returned:
If you had your Nike item for more than 30 days but less than two years and it has developed a flaw during that period, you can still return it and request a refund.
If you purchased your Nike item in-store, you can return it to any Nike store. It would be ideal if you brought the receipt. If you're a member, you don't have to have a receipt—your email address is enough.
Did you buy your item in a Nike authorized store? You will have to return it to the original store and request your refund.
Products purchased on the Nike or Converse website can be mailed back to Nike.
Converse stores will accept only Converse items.
You'll be credited with a refund to the original payment method unless you pay with PayPal. In that case, you'll be given a Nike gift card as a refund if you bring your item to a Nike store.
If you'd like to exchange your item instead of requesting a refund, you can do it at a store or by giving the Nike customer support team a call. You'll find the contact info on the contact page.
Do you want to return a gift bought on the Nike website? If you take it to a Nike store, you'll receive in-store credit for your next purchase, or you can choose to exchange the gift for another item. Another option is to call their customer support and be issued a Nike gift card.
DoNotPay Can Help You Call Nike Customer Support in No Time

If you choose to call, count on DoNotPay's help and forget all about wasting time on the phone. We will navigate the phone tree and hold the line for you. You'll be notified when one of the reps picks up the phone, and then you can take over the conversation.
How To Request a Nike Refund
Here's how you can return a Nike product and request your refund:
| | |
| --- | --- |
| Can You Request a Refund Via | Yes / No |
| DoNotPay | Yes |
| Email | No |
| Phone | No |
| Letter | No |
| Website | Yes |
| In Person | Yes |
The Quickest Way of Requesting Your Nike Refund Is With DoNotPay

If you'd like to save a lot of time and complete your Nike refund request in a few clicks, rely on DoNotPay and do the following:
Open your DoNotPay account from a

Click on

Get Protected

in the

File a Chargeback

category

Answer all of the chatbot's questions

Type in

Nike

as the name of the merchant

Verify your signature

Click on

Submit
As soon as you click the Submit button, your refund request will be sent to your bank. Not only that, but DoNotPay will also send all of the Visa or Mastercard codes via letter. The Fair Credit Billing Act requires collecting the evidence for the refund, and that's where DoNotPay can be of great help. We will contact the merchant on your behalf and make your life easier.
Request your refund fast and easy from many other companies, including:
Request a Nike Refund Through the Website
Here's how you can request your Nike refund and get a shipping label to return the product through the Nike website:
Nike Members

Guests

Sign in

to your account

Go to the Orders page

Select the item you want to return

Click on

View or Manage

Choose

Return Items

or

Start Return

Write the reason why you want to return the product

Click

Submit Return

Go to your email and print the prepaid shipping label Nike sent you

Go to the closest UPS and send the product

Access your

order

Select the item you want to return

Click on

Return Items

Click on

Submit Return

Go to your email and print the shipping label Nike sent you

Send the package using your preferred carrier (you will have to pay for shipping)
Request a Nike Refund In Person
You can return your items to any Nike store, no matter if you bought them in the store or online. Bring your receipt or provide your email address if you purchased the products in a store. In case you ordered your items online, you will need the order number. You can find the closest Nike store on the website.
Potential Issues When Requesting a Nike Refund
Some of the Nike items may have a different warranty and return policy. Make sure to read the tag, label, or warranty card to be informed about the return and refund details.
How Long Does Nike Refund Take?
You'll be issued a refund two business days after Nike receives your item(s). You'll be informed via email. After that, your bank may need around ten days to transfer the refund to your account.
If your chosen payment method was a Nike gift card or voucher, you'll be issued a refund 24h after returning the product(s).
Can I Check My Nike Refund Request Status?
It's possible to check your refund status on the Nike website like this:
Want To Sue Nike in Small Claims Court Hassle-Free? (Just) Do It With DoNotPay's Help!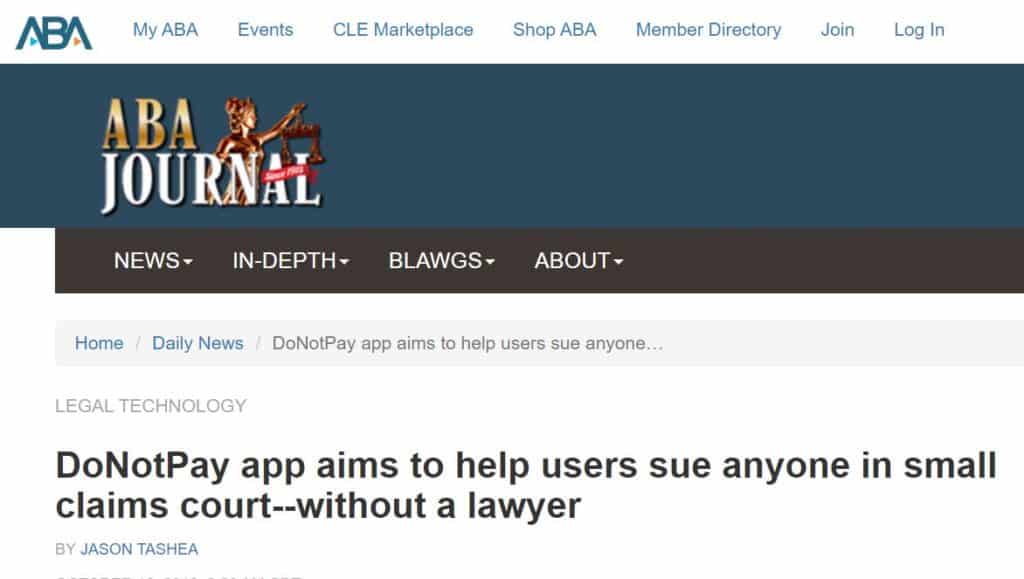 Is Nike refusing to issue a refund or exchange your item even if you're eligible? Has the company wronged you in some other way? DoNotPay can assist you in suing them in small claims court.
We will determine if your case qualifies for small claims court, help you write a demand letter, and complete the forms. Then you can file the complaint by yourself.
DoNotPay will also help you compose your court statement that you should read when you appear in court. You will be provided with the instructions for every possible scenario so that the entire process is less stressful for you.
DoNotPay Takes the Stress Out of Other Administrative Issues Too

Whether you're struggling to request a refund or to block spam emails that clutter your inbox, DoNotPay is a time-efficient and money-saving solution that you'll appreciate. Log in to your account from a and count on us to help you: