Crocs Return Policy—How To File a Request and Get Your Money Back With Ease
Wearing footwear that makes you feel like you walk on stilts is neither pleasant nor healthy. The good news is that the solution is simple if you purchased the ill-fitting sneakers, sandals, or boots at Crocs. The Crocs return policy allows you to request a refund or an exchange by fulfilling a few simple requirements.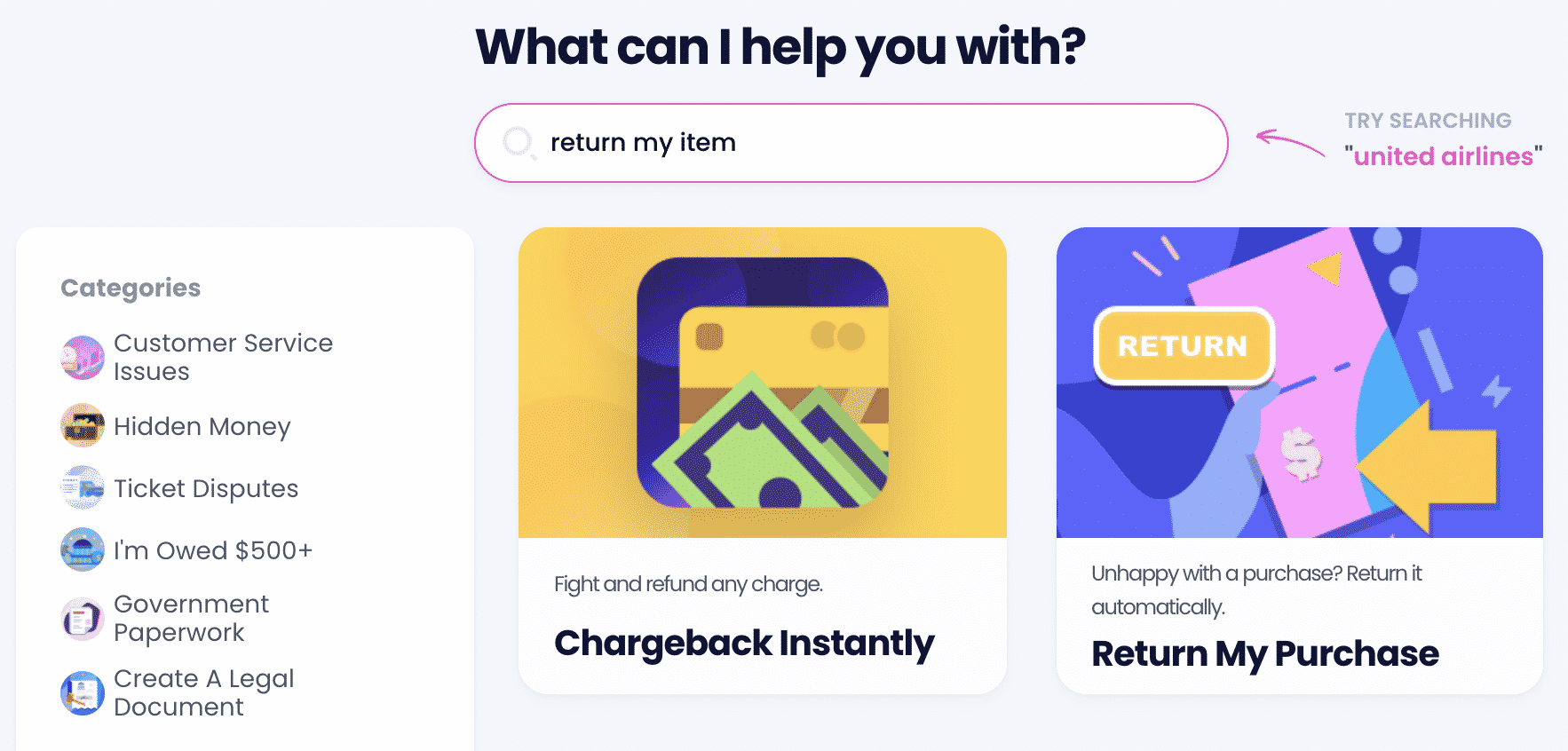 Because you deserve only the best, send a return request via DoNotPay—the world's first robot lawyer—to avoid wasting time on long and tedious procedures. Allocate a few minutes of your time and let the experts do the rest for you.
Crocs Return Policy—Everything You Need To Know To Request a Return
To initiate the Crocs return procedure, ensure that your items are:
Unworn
Defective
Damaged
Unwashed
If you believe the quality of the product is questionable, consult the Crocs Product Warranty policy.
To be eligible for a refund or an exchange, send the return request not later than 45 days after the purchase or delivery. The footwear company doesn't consider any requests past this time limit.
The only exception to this rule is the merchandise damaged during shipping. If you believe this is the case, contact Customer Service within 90 days from the reception of the goods.
Are All Crocs Products Eligible for a Refund or an Exchange?
According to the Crocs return policy, you can't return goods that fall into these categories:
Final sale merchandise
Items customized for special events or purposes unless defective or damaged
Can I Return Gifts?
In case you received Crocs footwear as a gift, but it doesn't work for you, you are eligible for a replacement. Call 1-866-306-3179 or go to the Contact Us page to send an email to the company. Before sending a message, ensure you have specified:
The style of the product you want to return
The reason why you wish to exchange the item
Your email address
Crocs will send you the replacement when they receive the original product.
When Will I Receive My Refund?
If you choose the refund option, the refund deadline depends on:
Shipping time
Processing time after Crocs receives your parcel—between 10 and 14 business days, in general
The time your bank needs to process the transaction
Packages sent by mail are subject to shipping fees, so you won't receive the entire amount. The merchant sends funds to the original payment method.
How To Return Crocs Products
You can return merchandise you aren't happy with:
To a brick-and-mortar store
By mail
Returning Items to a Physical Store
Take the unwanted products to a Crocs shop and talk to the authorized staff member or the store manager. They should take the item and start the procedure.
Sending Merchandise Back by Mail
The Crocs return policy allows you to initiate the return request by:
Going to the Order Returns page and stating the order number and the billing name
Navigating to the My Account page if you have multiple orders
The subsequent return procedure is straightforward and involves these steps:
Letting the seller know why you want to return the product
Choosing a shipping company
In case you opt for UPS, the company provides a prepaid label and packing slip
Otherwise, Crocs supplies a packing slip
Print the return slip and attach it to the package upon reviewing
The tracking number will help you follow the shipment. The footwear company is responsible for the item only after delivery to their facility.
How To Return Goods You Paid for by Using Afterpay Installments
Don't return Crocs products to Afterpay, but the vendor. The company will send the request to the digital payment platform to refund you.
If you have any doubts or concerns, send an email to Afterpay at info@afterpay.com.
Why Sending a Return Request via DoNotPay Benefits You?
DoNotPay ensures you don't spend a single moment in vain when filing a refund or an exchange request. Saving money is an additional perk.
To benefit from our convenient and reliable service, do the following:
Select Item Return Request
Answer our bot's questions and include images, if applicable
Submit the form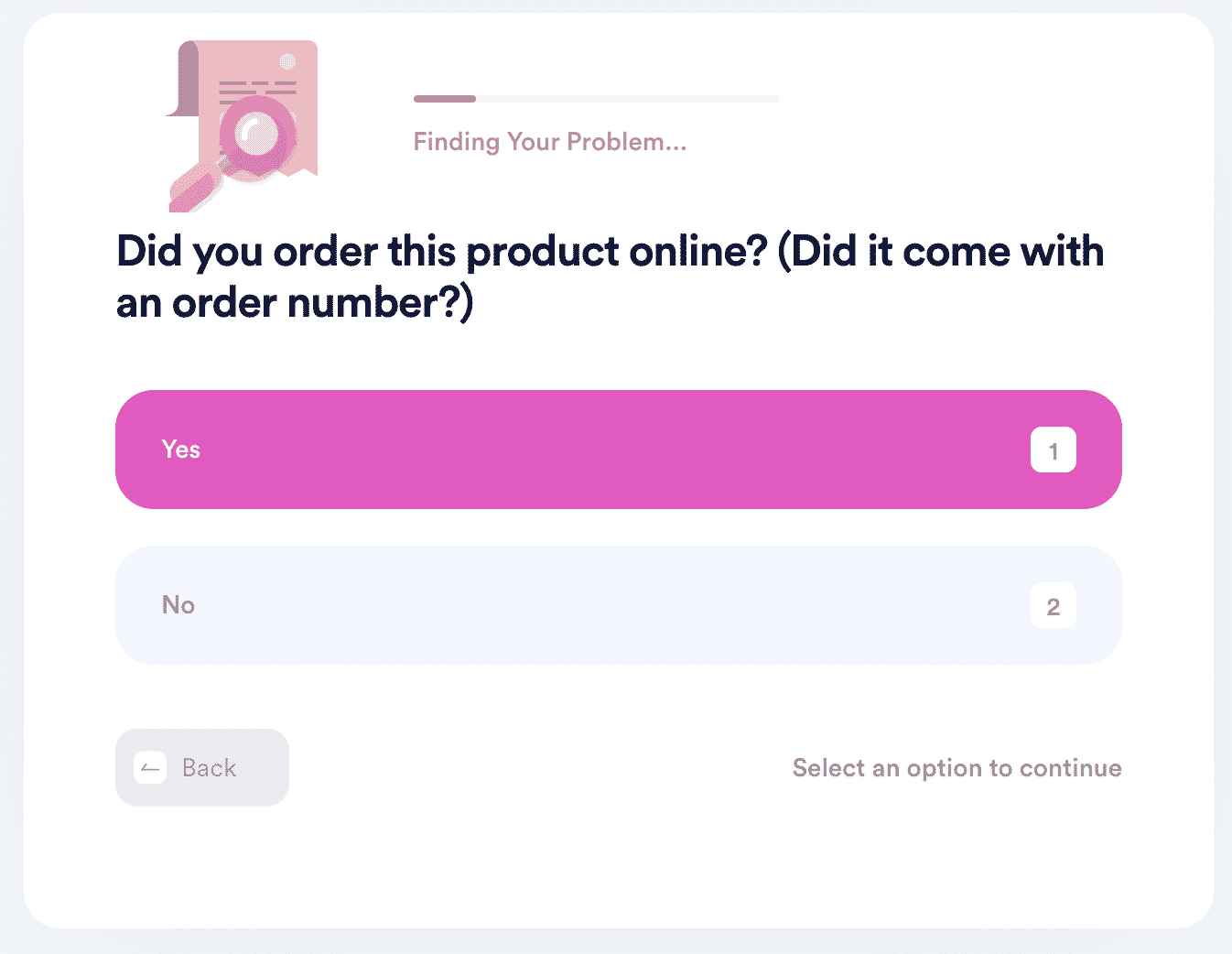 DoNotPay creates and sends a customized letter to Crocs, informing them about your request. We also let the vendor know whether you prefer to get your money or a replacement. The staff will contact you soon because we set a deadline to expedite the response.
Besides time, DoNotPay saves you money because we provide a return label, so you don't have to pay additional shipping costs.
Can DoNotPay Help You Return Products to Other Sellers?
Use DoNotPay to file a refund or exchange request to any merchant. You can explore the return policies of some popular vendors in the following table:
DoNotPay Is a Master at Getting What's Rightfully Yours
Are you dealing with a company that refuses to approve your return? Once we submit a refund request in your stead, we can also prepare all the paperwork you need to sue the merchant in small claims court and win your case.
Need a legal document for the lawsuit? Draw it up with our handy tool. Want to get any document notarized and fax it to someone? We have products that can do that for you as well.
Has an airline rescheduled your flight, or is your package damaged or missing? Demand compensation with DoNotPay!
Do you believe that you may have some unclaimed assets? Count on us to find and get them for you.
It Doesn't End There!
Use DoNotPay whenever you need to tackle any sort of mundane task. If you're sick of wasting your time in long phone queues or the ones at the DMV, we'll help you skip them. Do you want to apply for a college fee waiver or clinical trial? Are you looking to enter a sweepstake or get a passport photo or a tourist visa? We'll do it all in your stead!
If you want to send a letter of warning to a persistent harasser or loud neighbor or want to get compensation for victims of crime, workplace discrimination, or robocalls, let us know and we'll tackle the issue momentarily.