Converse Return Policy—Learn How To Save Time When Filing a Refund Request
Engaging in some serious shopping only to find that the product you bought doesn't fit feels like the biggest bummer in the world. If your Converse sneakers, boots, or other footwear failed to meet the expectations, you don't have to stress. The Converse return policy is customer-oriented, allowing you to return their goods with no questions asked.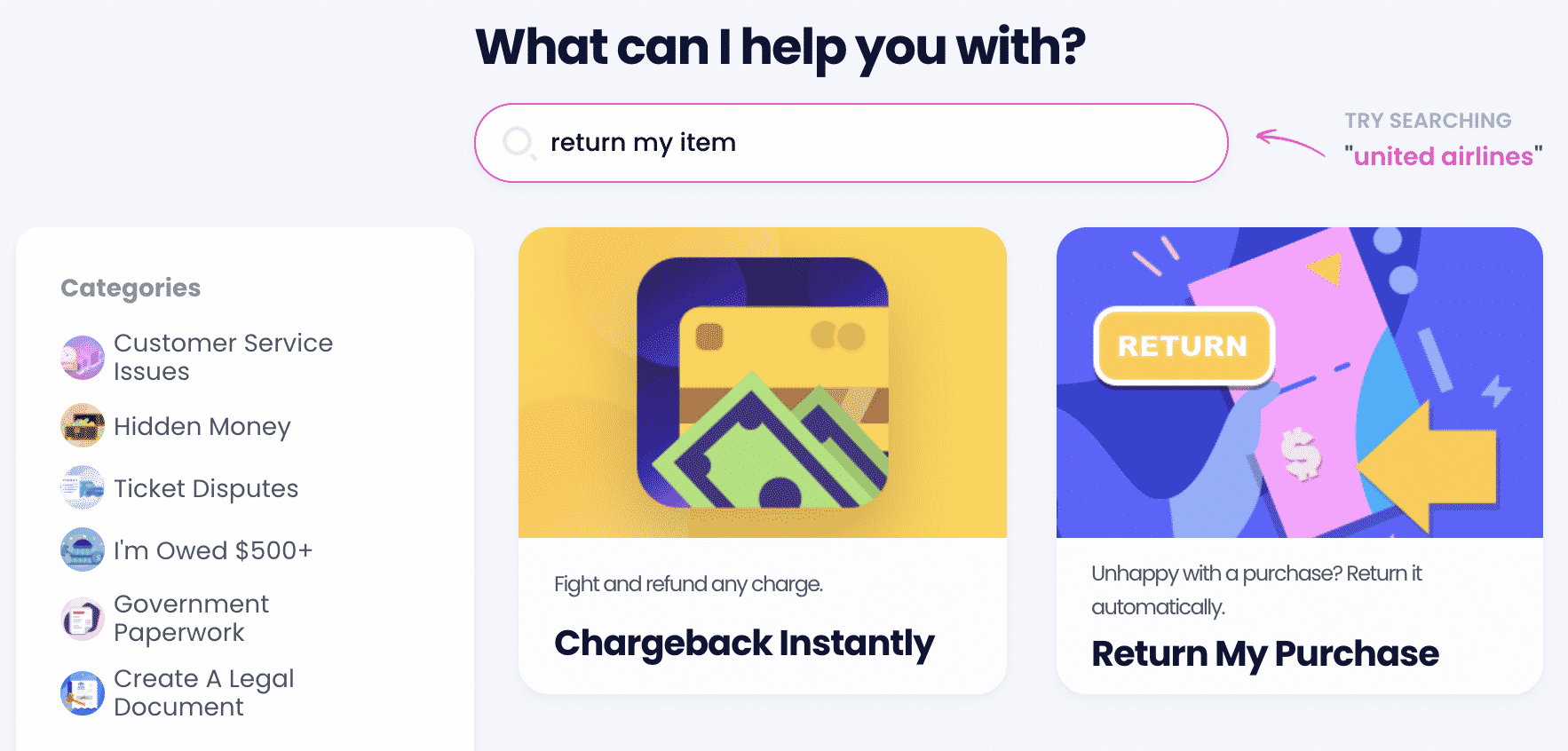 In case you want an effortless return experience, . Our app is your way out of long procedures no one should be subject to, and we take care of mundane chores on your behalf.
Converse Return Policy—Everything You Need To Know To Request a Refund
If you determine that you and your Converse footwear aren't the best match, file a return request. To make use of the Converse return policy, keep in mind that the products need to be:
The Converse return policy gives you 30 days to submit a return request after your purchase on the company website. In case the goods you received have a flaw, feel free to send them back up to two years following the original transaction.
The company usually doesn't process replacements. To exchange products, request a refund and place a separate order.
If you request a return within the defined time, Converse bears shipping costs within the continental U.S. Note that this perk isn't available for customers living in the U.S. territories, such as:
Guam
Puerto Rico
American Samoa
The U.S. Virgin Islands
The Northern Mariana Islands
Can I Return Converse Shoes Bought From Another Retailer?
Converse won't accept returns of items purchased from other retailers. You should initiate the refund or exchange procedure with the merchant in question.
What if I Received a Gift?
If a gift doesn't suit you, you are eligible for a refund or a replacement. The catch is that the person who paid has to file the request. To initiate the procedure yourself, take the gift to a Converse store.
How Will I Receive My Money?
Whether Converse will send your money to the original payment method or not depends on the type of transaction:
For returned gifts, you get funds on a new Converse gift card
If you paid for the merchandise from your PayPal account, you get funds on a physical gift card
Purchases made with a credit or debit card will be refunded to the original payment method
When Will I Get My Refund From Converse?
It usually takes up to 13 business days to receive a refund. The exact timing depends on the factors specified in the following table:
| Return Stage | Time Required |
| --- | --- |
| Return shipping—the time a carrier needs to deliver the item to a warehouse | Up to six business days |
| Processing the return | Two working days, at most |
| Payment processing by a bank or a credit card company | Five business days or less |
What Product Return Options Do I Have?
You have two options to return items you aren't happy with:
To a brick-and-mortar shop
By mail
Taking Goods to a Store
Return Converse shoes to any store near you. Explain the issue to the staff or the manager, and they should do the rest.
Sending Items by Mail
Sending Converse shoes via mail is free because you receive a pre-paid label with the product bought online. The Converse return policy doesn't oblige you to do anything else—pack the shoes and send them.
If you can't find the label or it is damaged, navigate to the My Account page, select Orders, and follow the prompts. Once you print the label, do the following:
Pack the shoes
Attach the pre-addressed label
Deliver the parcel to a UPS location
You can return products bought online to a physical store if that is more convenient for you. In that case, you don't have to provide the pre-paid label.
Why Should I Return Converse Items via DoNotPay?
To make the return process short and sweet, initiate the request via DoNotPay—the first robot lawyer in the world. Our user-friendly procedure saves you a lot of time and does all the heavy lifting for you. To benefit from our reliable and convenient service, you should:
Opt for the Item Return Request option
Answer our chatbot's questions and include images, if applicable
Hit the Submit button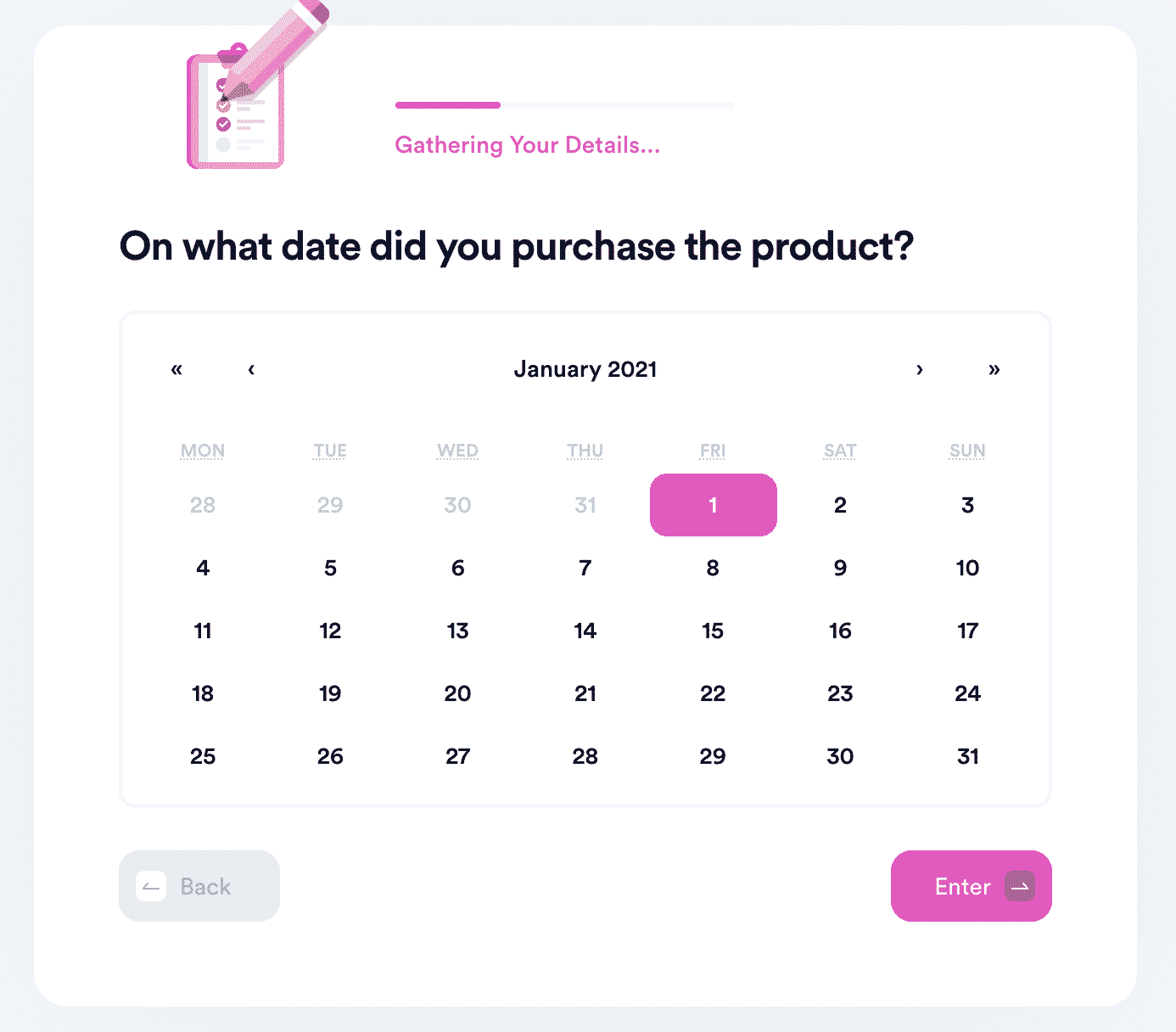 DoNotPay creates a customized letter based on your answers and sends it to the company. We inform Converse about your return request and the reasons why the product is unsuitable for you. The letter has a specific deadline obliging the merchant to contact you soon.
Can DoNotPay Help You Request a Return From Other Sellers?
You can send a return request via DoNotPay to any vendor whose goods don't satisfy your needs. Take a look at the return policies of some well-known merchants in the following table:
Sick of Dealing With Companies? We'll Take Over
Companies that don't respect your consumer rights are the reason why DoNotPay exists—our range of AI-powered products is here to help you fight for justice.
If you want to demand a refund for a rescheduled flight, cancel your free trial using our virtual credit card, sue any company or individual in small claims court, appeal your parking tickets, protect your work from copycats, claim warranty and insurance, rely on your AI-driven personal assistant.
Don't want to pay sky-high lawyer fees for simple legal tasks? You shouldn't—use DoNotPay to draw up any legal document, including a child travel consent form, divorce settlement agreement, power of attorney, and many more.
Complete All Tasks From the Comfort of Your Home
As soon as you subscribe to our versatile app, you'll be able to do all of the following without leaving your home: