Cole Haan Return Policy—Understanding Refund and Exchange Procedures
You bought shoes from Cole Haan that make your toes numb? With the Cole Haan return policy in place, you get a refund or exchange fuss-free. All you have to do is find a way out of a labyrinth the return procedure presents.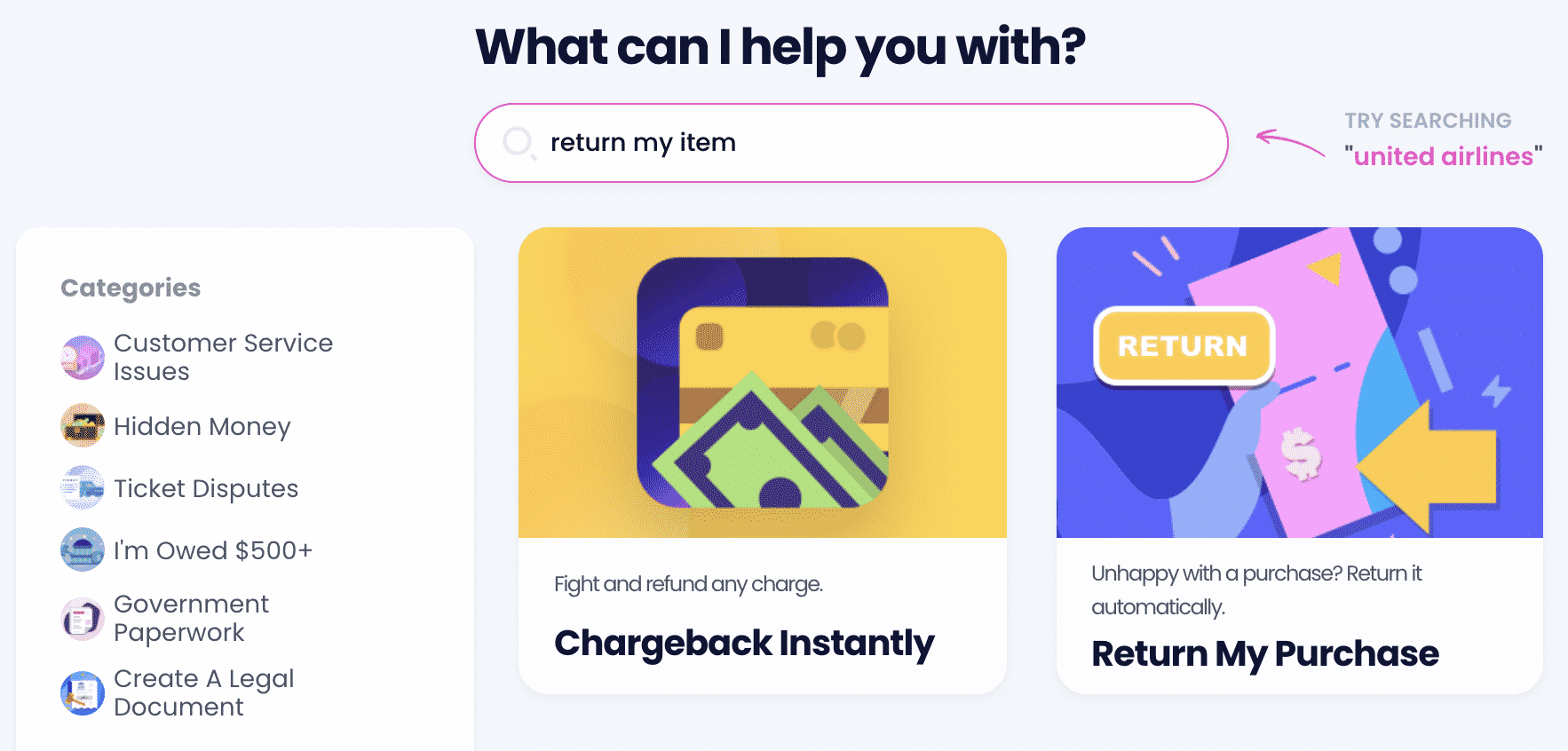 Before you enter the maze you may end up stuck in, , the world's first robot lawyer. Our app helps you fill out the return form and takes care of everything from there.
Cole Haan Return Policy Basics You Need To Know
You have 30 days following the purchase to return shoes and accessories to Cole Haan. To be eligible for a refund or an exchange, ensure that the products are in their original state. They have to be:
Unworn
Unaltered in any way
If the size or style of sneakers, sandals, slip-ons, or other footwear doesn't match your feet, return them. If you want the same model in a different color, that's fine. Keep in mind to act quickly since the company can't guarantee the availability of the items.
What Are Cole Haan Return Policy Mandatory Rules?
This footwear and accessories merchant has a flexible return procedure for returns within the U.S. The Cole Haan return policy states that the refund will be:
Sent two or three days after the reception of the shipment at the company's warehouse
Issued to your original payment method—In case you don't see funds in your account, allow one billing cycle for them to appear
Before you start the return procedure, note that you can only return products to a store of the same type. Only full-price retail stores will accept a full-price item. The Cole Haan outlet return policy authorizes such shops to receive their merchandise only.
Note that Cole Haan doesn't refund shipping costs and taxes for purchases on the company's website.
Are There Any Exceptions to These Regulations?
There are several exceptions to the Cole Haan return policy.
People who joined the Cole Haan membership enjoy the 60-day Risk Free Zone. Make sure to log in to claim this benefit if you are among the subscribers. Return the product you aren't happy with that belongs to the following styles:
Golf
Tennis
Outpace
4.ZERØGRAND
ZERØGRAND Overtake
Keep in mind that the company allows one full refund for these goods per Cole Haan member.
Does the Cole Haan Return Policy Allow Return of a Gift?
You are free to return a gift purchased at a Cole Haan store or through the company website. The refund will be available on an existing or new gift card. For in-store returns, bring a packing slip to receive the right amount.
In case you prefer an exchange for a gift item you bought through the website, call 800-695-8945 from 8 a.m. to 11 p.m. The operator will ask for:
The order number or the name of the person who made the purchase
Address
Telephone number
How To Return Products to Cole Haan
You have two options to return an item to this shoe provider:
In-store
Via mail
Returning Goods to a Brick-and-Mortar Shop
When you take the item to a physical store, seek out a customer support agent or another authorized employee. Bring up your case, and the staff should take it from there.
Do you have a UPS Store nearby? You might be able to return a disappointing Cole Haan product to one of those. When shopping, check out whether the Cole Haan return policy permits returning the specific item to a UPS Store.
Sending Back Merchandise by Mail
To send the return request by mail, do the following:
Land on the Cole Haan Returns page
Fill out the Order Number and Email boxes
Choose products you wish to send back
Specify the reason for the request
Pack the goods you are returning
Send them to the warehouse
If you purchased the item via PayPal or Affirm, you can return, not replace it.
Users of ShopRunner—a free shipping service—receive a prepaid label and don't pay related costs.
DoNotPay Does All the Hard Work for You
If following all the steps of the return procedure annoys you, DoNotPay offers you a shortcut. For a few minutes of your time, you can avoid everything that could go wrong. Here's how:
Choose the Item Return Request option
Answer questions the bot asks you and include photos, if applicable
Hit the Submit button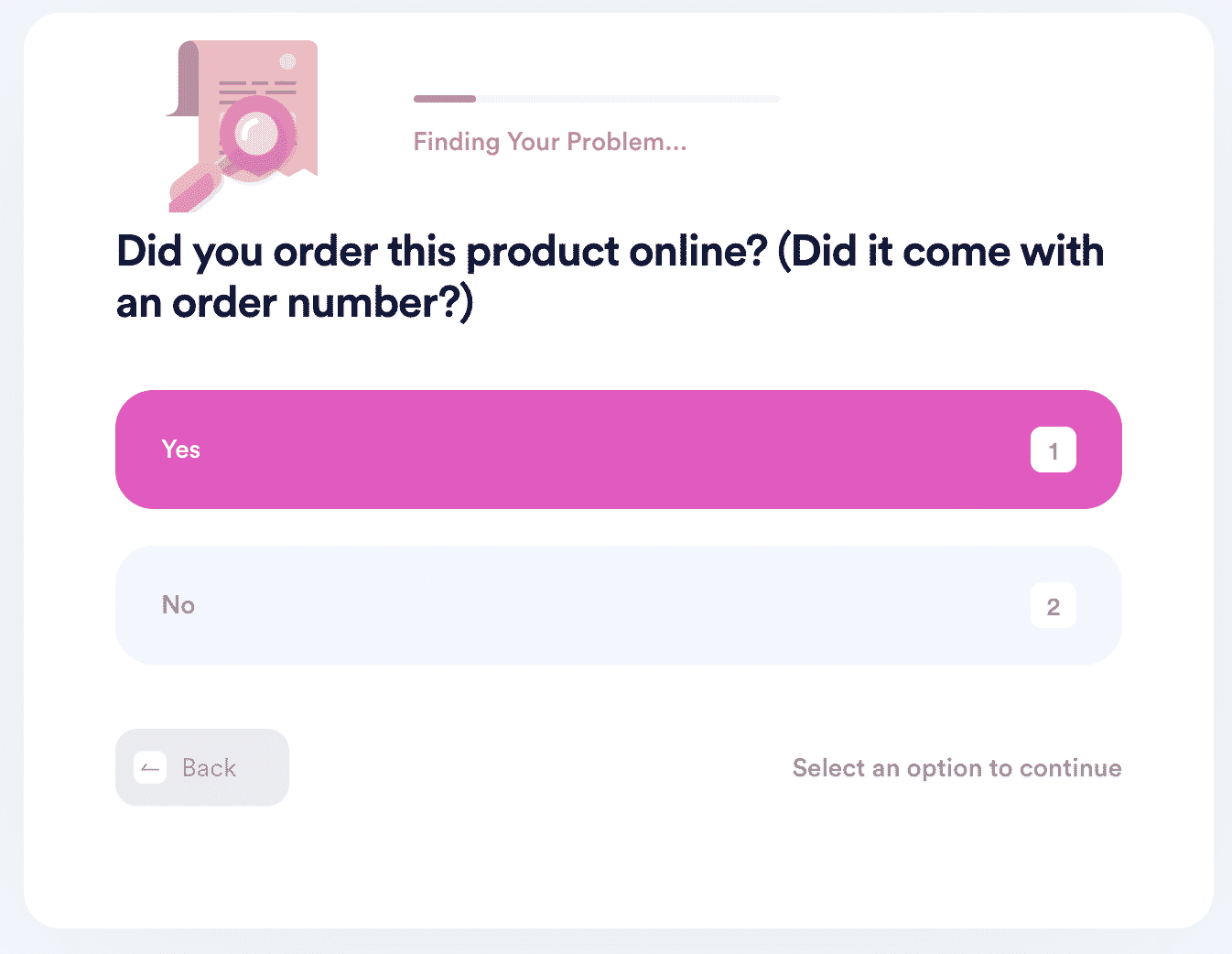 DoNotPay takes it from here and communicates with Cole Haan on your behalf. The custom letter specifies the response deadline, so the merchant's staff should contact you soon. The seller will also know whether you wish a refund or an exchange.
A cherry atop a cake is that DoNotPay generates a shipping label. You won't have to pay a cent for the return to Cole Haan.
Can I Use DoNotPay To Return Products to Other Stores?
DoNotPay can assist you in returning goods you aren't satisfied with to many other providers. The following table consists of some of them:
Don't Tolerate Corporate Attitudes—Request What's Rightfully Yours
DoNotPay is known for being the champion of customer advocacy because we help our users claim what's rightfully theirs, and we don't tolerate big corporations taking people's hard-earned money.
No matter if you want to request a refund, insurance, extended warranty, or compensation from airlines, our AI-powered lawyer will fight for your right.
If you feel like you're overpaying certain subscription services, we can help you cancel them. Also, if you want to test a subscription before you start paying money for it, don't connect your credit card to the free trial page! You can sign up for free trials using our virtual credit card. That way, companies won't be able to charge you auto-renewal fees because the card has no funds.
Wait! DoNotPay Can Help You in Many Other Ways
DoNotPay has many different areas of expertise—helping you return your faulty items is only one of them.
Check out how our app can assist you in: