Tractor Supply Return Policy Explained
Whether you need materials and tools for a DIY project or pets and farm animals, Tractor Supply has got you covered. What should you do if your products come damaged or your animals get sick, though? This guide will get you acquainted with the Tractor Supply return policy and teach you how to initiate a return request!
Tractor Supply Return Policy Basics
You can return products you bought online or in store within 30 days of purchase for a full refund. The company has sole discretion over any returns you make after 30 days of purchase.
All Tractor Supply returns require proof of purchase—depending on whether you bought the items in store or online, the evidence can either be a cash register receipt or an order confirmation email.
The company accepts opened and slightly used items, but they have to be in resellable condition.
To make an exchange, you will have to visit your local Tractor Supply store.
If you received an incomplete or damaged order, contact your nearest Tractor Supply store or call customer support at 877-718-6750.
Tractor Supply Return Policy Exceptions
Tractor Supply doesn't offer refunds for:
Gift cards
Original shipping fees
Free promotion items
The company also won't accept returns for items it declared non-returnable—you can find this information in the product description tab on the website.
Can I Return Tractor Supply Items I Got as a Gift?
Yes. To return a gift purchase, visit your local Tractor Supply store. You will receive a gift card as a refund.
Where Can I Return My Faulty Tractor Supply Products?
Tractor Supply allows you to return your items using one of these methods:
In store
Online
How To Return Your Tractor Supply Items in Store
To return your Tractor Supply products in store:
Bring your products to your nearest Tractor Supply store
Ask an employee to initiate a return request for you
Provide a valid ID, proof of purchase, and the products in question
How To Initiate an Online Return Request to Tractor Supply
Follow these steps to initiate a return request on the Tractor Supply website:
Visit the Tractor Supply website
Click on the Order Status button located in the upper right corner
Log in if you're a registered user and:

Find the Order History page
Click Returns next to the order containing the items you want to return

Enter your order details in the pop-up form if you're not a registered user and click on the Returns button to initiate the return request
Select the items you want to return
Choose between shipping your return or bringing it to your nearest Tractor Supply store
Click the Submit button
Print the return label and drop off your parcel at your nearest UPS. In case a truck delivery is necessary, wait for the delivery company to contact you and arrange the pickup
Return Your Items to Tractor Supply Using DoNotPay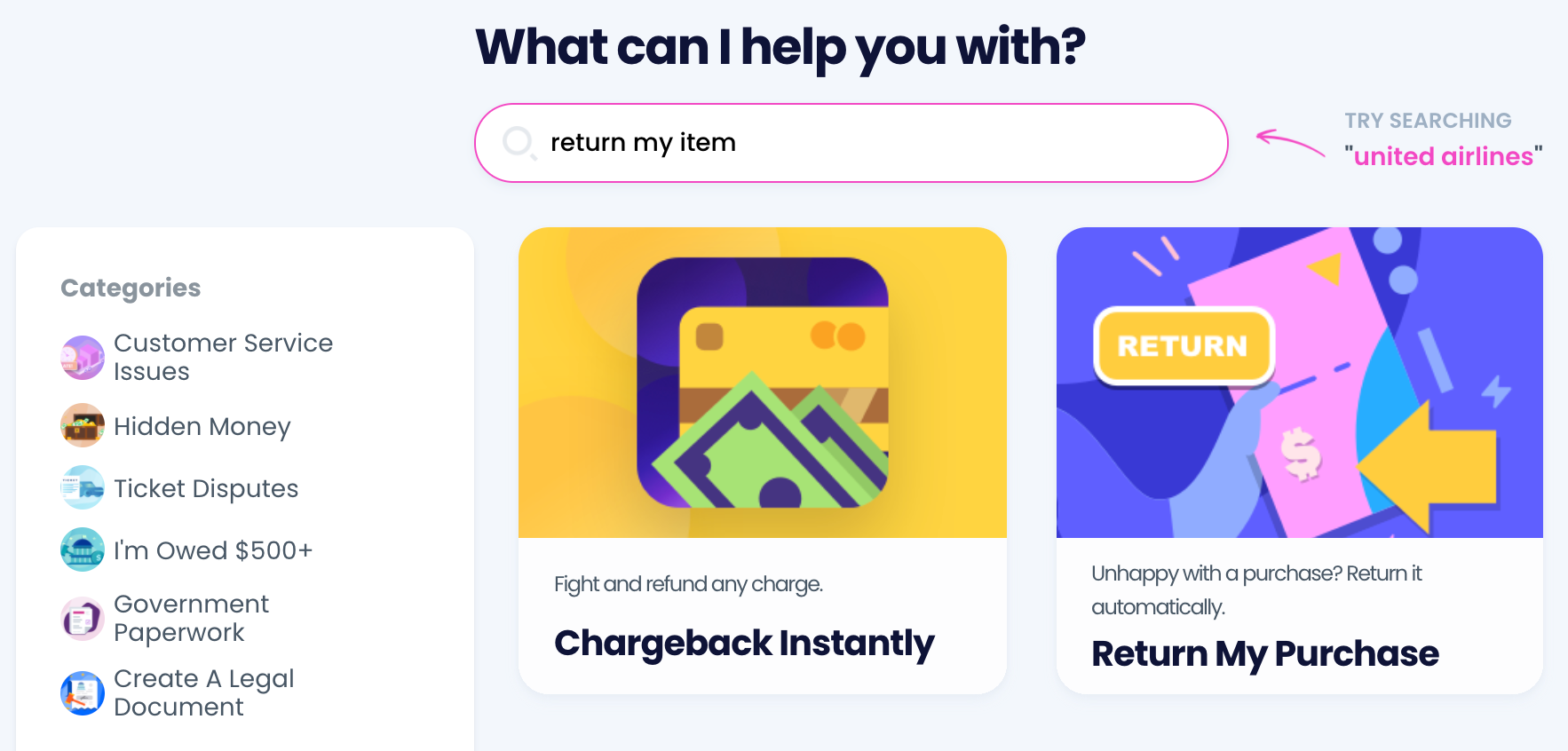 Save the time you'd otherwise spend on lengthy and tiresome forms and procedures. Use DoNotPay to return your Tractor Supply merchandise in a snap by following these steps:
Find the Item Return Request product
Enter all necessary information about your Tractor Supply purchase
Sign and submit
DoNotPay generates a custom letter and requests a refund by sending it to Tractor Supply on your behalf. We make sure the company processes your request as soon as possible by including the due date you specified. We will also give you a return label to print and tape on your package so you don't pay any shipping fees!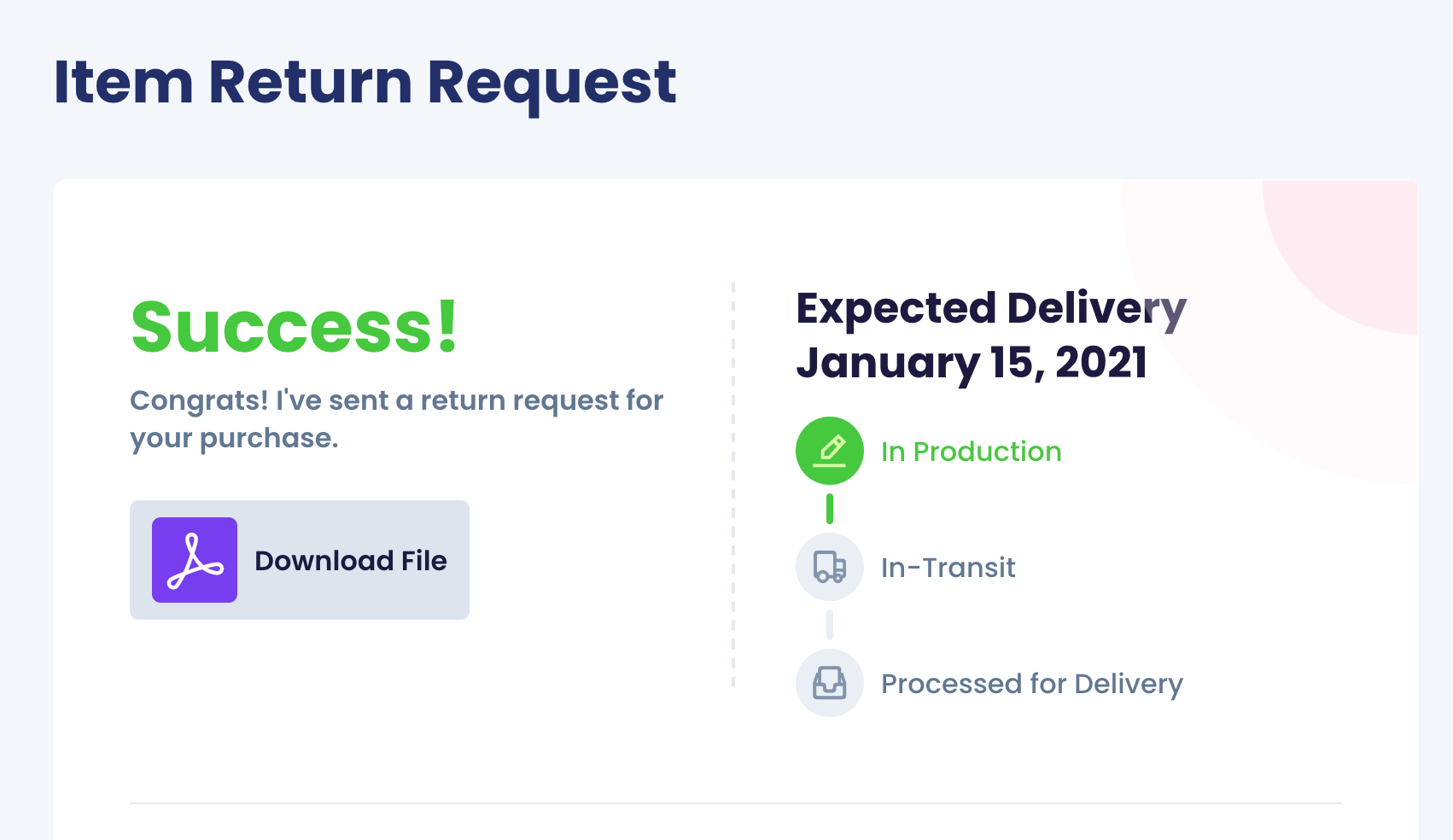 Check out other return policy guides you can find in our learning center:
When and How Will Tractor Supply Refund Me?
Tractor Supply issues refunds for in-store returns immediately while shipped ones take 48 hours to process.
The company will credit your original payment method once they accept your request, except the following:
Checks after ten or more business days since purchase date—You will receive cash if the refund amount is less than $200, and if it's more than that, you'll get a check
Debit cards—The company will refund you in cash
Gift cards—In-store returns make you eligible for a merchandise return card, while online returns receive a Tractor Supply Co. eGift card
Neighbor's club rewards—You'll receive an eGift card
Shipping fees—You'll receive a refund only if the company finds that there was a shipping error, shipping damage, or manufacturer defect
Request a Refund From Tractor Supply in No Time With DoNotPay
When Tractor Supply accepts your return request, use DoNotPay to demand a refund immediately by doing the following:
in your web browser
Select Chargeback Instantly
Click on Get Protected
Provide crucial information about your return
Is the Company Refusing To Cooperate? We Can Help You Get Justice
Is whatever company you're dealing with not being a good sport? Don't worry—the world's first robot lawyer is here to help. Our app can prepare all the necessary paperwork and provide guidance if you want to sue the company in small claims court.
We can also help you draw up any legal document you need for the case, have it notarized by an online notary, and fax it to anyone in a matter of minutes.
If you want to get revenge on tiresome robocalls or report a stalker or harasser, you can rely on DoNotPay.
Anything Else We Can Do for You?
Our AI-powered app is versatile—you can complete many tiresome, daunting tasks that you wouldn't want to tackle by yourself. You can use DoNotPay to:
If you want to get access to all of our nifty products, sign up now!