Check a Pappas Gift Card Balance the Easy Way—With DoNotPay
Did you find a used gift card from a Pappas restaurant and don't know what to do with it? How you're going to use it depends on how much money there's left on it. If you don't know how to get that information, don't fret—DoNotPay can help!
We can check your Pappas gift card balance and help you retrieve the unused funds effortlessly!
All About Pappas Gift Cards
Pappas gift cards can be plastic and digital (eGift cards). There are no fees associated with purchasing or activating the card.
Here is some information about the Pappas gift cards that you should keep in mind:
The restaurant often gives free gift cards with certain purchases. Keep in mind that these reward cards come with limited balances and are expirable.
How To Check a Pappas Gift Card Balance on Your Own
You can check your Pappas gift card balance by yourself in several ways. See the following table for more details:
How To Check a Pappas Gift Card Balance
Explanation
Online
Finding out how much money there's left on your gift card can take some time. Here's what you need to do:

Visit the official Pappas Restaurants website
Select the Gift Cards option from the homepage
Scroll down to the bottom of the page
Choose Balance Inquiry
Enter your 19-digit gift card number
Type in the four-digit PIN
Verify that you're not a robot
Hit the Check Balance button

Through customer support
Although it's not specified, you can inquire about your gift card balance by contacting customer support. There are two ways to do that:

By phone at 1-87-PAPPAS-4-U or (713) 869-0151
Via email at giftcards@pappas.com

Whichever option you choose, you'll have to specify your request and provide your gift card number and PIN. You may also have to wait to get the information, especially if you choose to send an email

In person
If you're planning on visiting the restaurant soon or live in its vicinity, you can take the gift card and ask an employee to check its balance. Avoid going when the restaurant is typically busy because the employees might not have time to assist you
DoNotPay Can Do a Quick Pappas Gift Card Balance Check for You!
Why waste time on checking your Pappas gift card balance by yourself when you can have someone else do it for you? With DoNotPay, you can check any gift card balance in three simple steps. Here's how to do it:
Open the Check Gift Card Balance feature
Take a photo of your gift card
We will contact Pappas immediately and inform you about the remaining funds on your gift card as soon as we get the information.
You can use DoNotPay to check the balance on any other gift card, such as:
What Can You Do With the Remaining Balance on Your Pappas Gift Card?
After discovering the unused money on your gift card, you should decide what to do with it. How you can use the remaining balance depends on your preferences and the amount of money left. Here are some ideas:
Only 11 U.S. states and Puerto Rico have a cash back policy, but you shouldn't worry if you don't live in one of these places—DoNotPay can get your money back either way!
Don't Let the Unused Funds Go to Waste! Get Your Cash Back With DoNotPay
Up to $3 billion worth of gift cards ends up unused every year! This money gets returned to banks or companies, but you don't have to let that happen!
Besides checking the balance on your card, DoNotPay can help you get it back with zero hassle!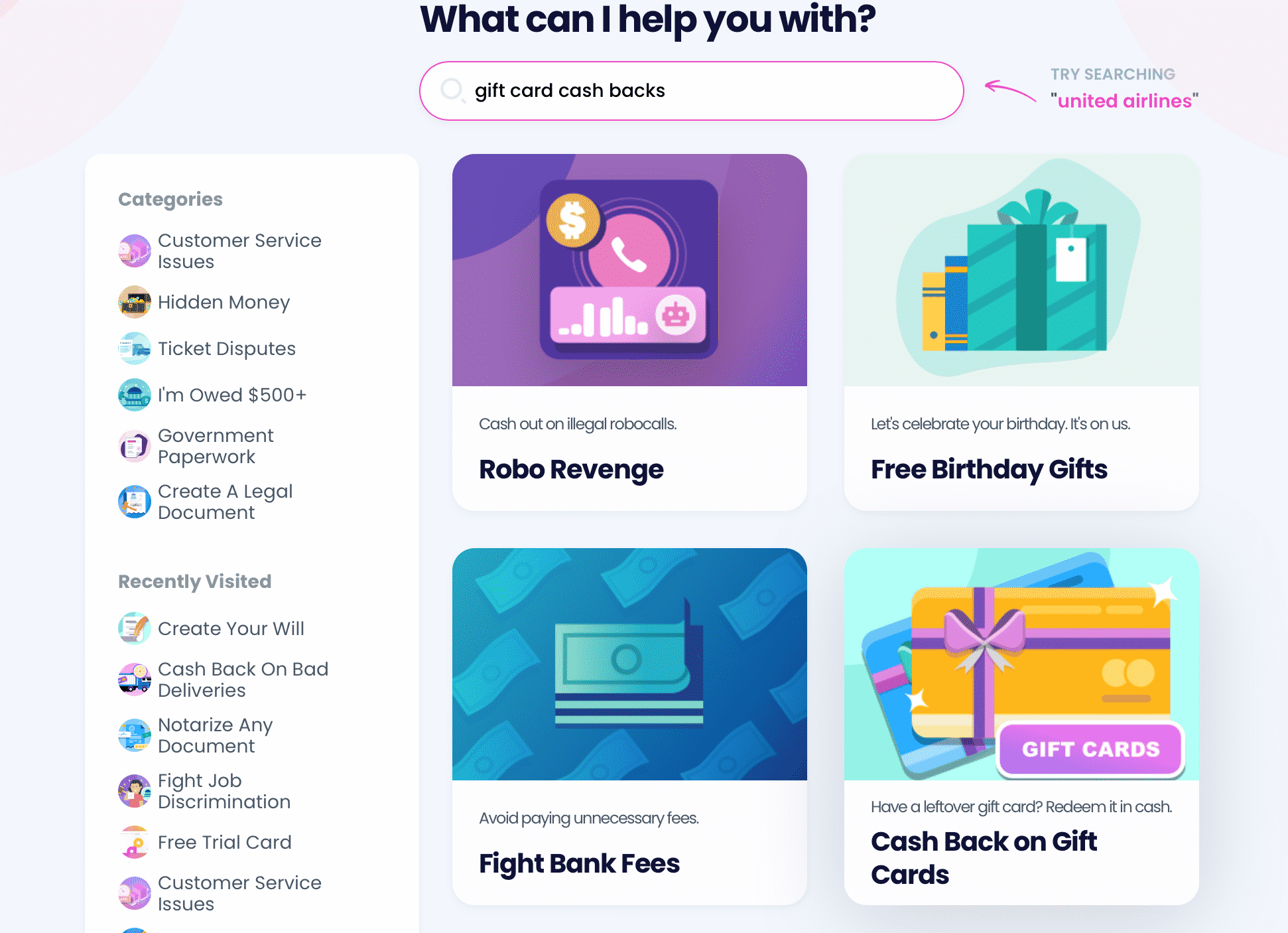 Here's all you need to do:
Locate the Gift Card Cash Back tool
Give us some information about your gift card, such as the number, company name, and remaining balance
First, we'll check if your state has a cash back policy. If it doesn't, we will locate the company's branch in one of the states that have this policy and send the request there.
You can expect to receive your cash (or check) via mail in the following 14 business days!
Do you want to know more about gift cards? Use our learning center and get answers to questions like:
Outsmart Big Corporations by Using DoNotPay
Our platform is always on the side of regular people, and the number one item on our agenda is fighting for your rights.
If you need help requesting refunds for faulty products, late parcels, or canceled flights, you can turn to DoNotPay for help. Protect your privacy and stay one step ahead with our spam email collector, burner phone numbers, and virtual credit cards.
We will provide you with everything else you need in your fight—online fax, mailing service, and products for drafting legal documents and having them notarized online.
Improve Your Leisure Time Too!
You can win some serious battles with the help of DoNotPay—after all, our app can even get you ready for small claims court—but we offer numerous useful features that will improve the quality of your entertainment.
Signing up for free trials doesn't come with the risk of losing money anymore, and if you get bored with that new streaming service, you can easily cancel it using our app.
If entering raffles is your idea of fun, you'll be glad to know we can help you participate in all kinds of these games of chance. You can also review your knowledge using our government test prep quizzes or retrieve any unclaimed money under your name and spend it on something fun!