Burlington Return Policy Simplified—Make It Work in Your Favor
Is your recent Burlington purchase not living up to your expectations? The return process can be pretty challenging if you don't know how the Burlington return policy works. Rely on our guide to learn how to return items with ease, or let DoNotPay take the lead and do it on your behalf!
Burlington Return Policy in a Nutshell
Burlington accepts returns within 30 days of purchase. All products must be:
In pristine condition
Unwashed and unused
In their original packaging
You have to bring the original receipt to qualify for a refund to the original form of payment.
If you don't have the receipt, you can only receive a merchandise credit for the lowest selling price. All layaway payments and returned layaway items will also receive a merchandise credit, with service fees deducted from the total. Returns at Burlington are subject to a third-party verification process.
How Can I Return Products to Burlington?
Burlington allows customers to return their items only to a store. To do it properly, you must follow these steps:
Pack the items in their original packaging
Go to the nearest Burlington store
Show your receipt
Your return request will be processed immediately. If you don't have a receipt, you should visit the same store where you bought the items.
Burlington's website is not user-friendly, so you won't find a lot of information regarding returns online. If you have any doubts, you can send an email, but it may take up to a week before hearing back from them. Your best bet is to try contacting Burlington on Facebook, where you can expect an answer in a day or two.
| | |
| --- | --- |
| Can You Initiate a Return Via: | Yes/No |
| DoNotPay | Yes |
| Email | No |
| Phone | No |
| Website | No |
| In Person | Yes |
Burlington Holiday Return Policy
Holiday purchases are subject to different return rules. For example, all purchases made from October 14th to December 6th can be returned by January 5th of the following year. Whenever there's a holiday around the corner, make sure to keep an eye out on Burlington's website for updates regarding the holiday return policy.
Burlington Needs To Bring Back the Burlington Coat Factory Return Policy
Burlington's return policy is limited and in no way customer-centric. While the company was operating under its previous name (Burlington Coat Factory), they had rather generous return terms, offering their customers multiple ways to return unwanted products.
Besides making a return at a store, you could've easily initiated a return online and sent the parcel back by mail. While Burlington kept the same 30-day return window in their current return policy, much needs to be improved—or restored—if they are to increase the customer satisfaction score.
DoNotPay Has Forever Changed the Game—Customer Satisfaction Guaranteed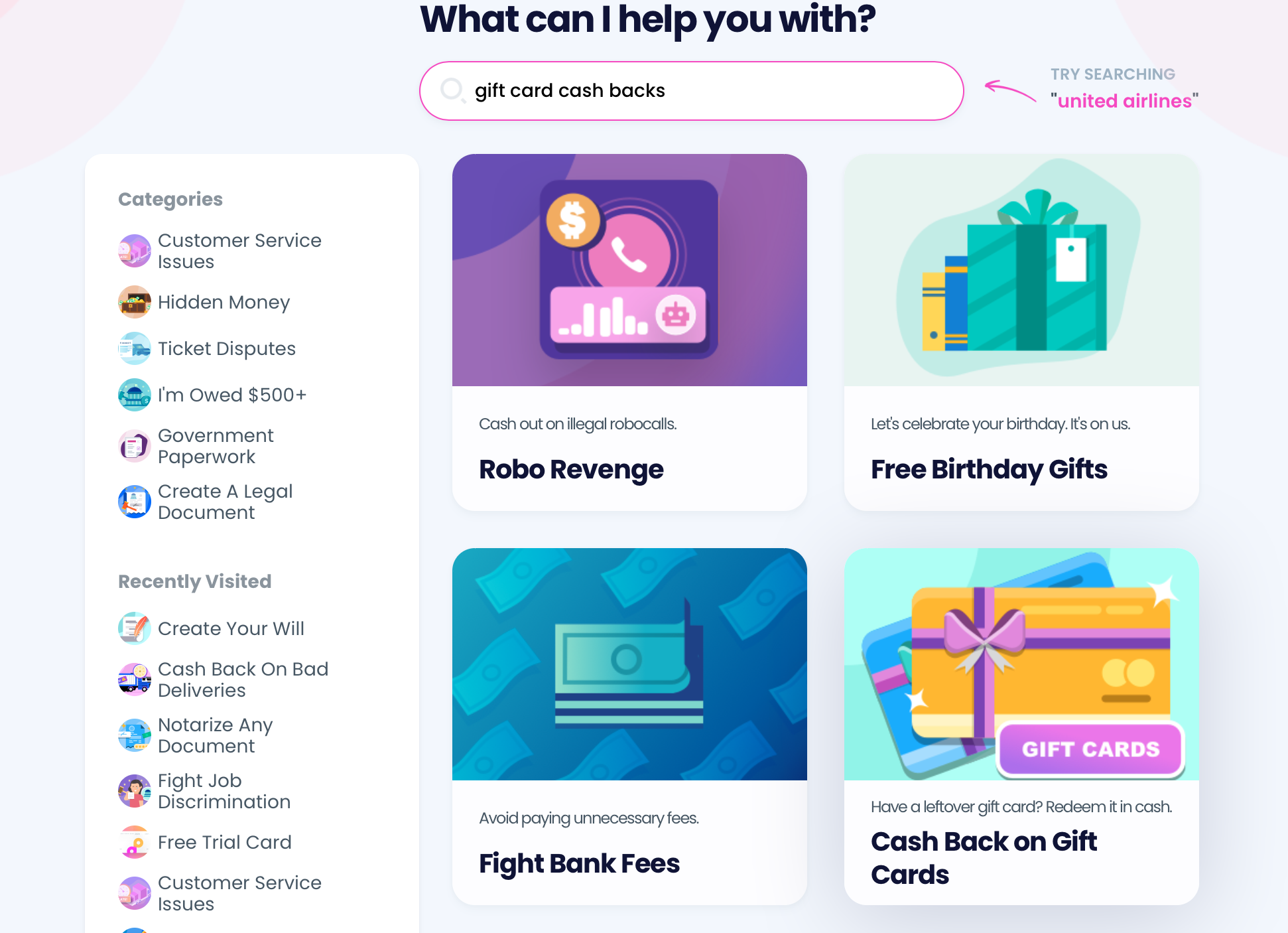 Our game-changing guides offer a shortcut to getting a refund or an exchange effortlessly. Long gone are the days when you had to keep unwanted items because this is the era of customer empowerment, and DoNotPay leads the way!
To initiate a return to any merchant, you should:
Select our Item Return Request feature
Provide answers to several questions
Attach photos of the items you wish to return (if applicable)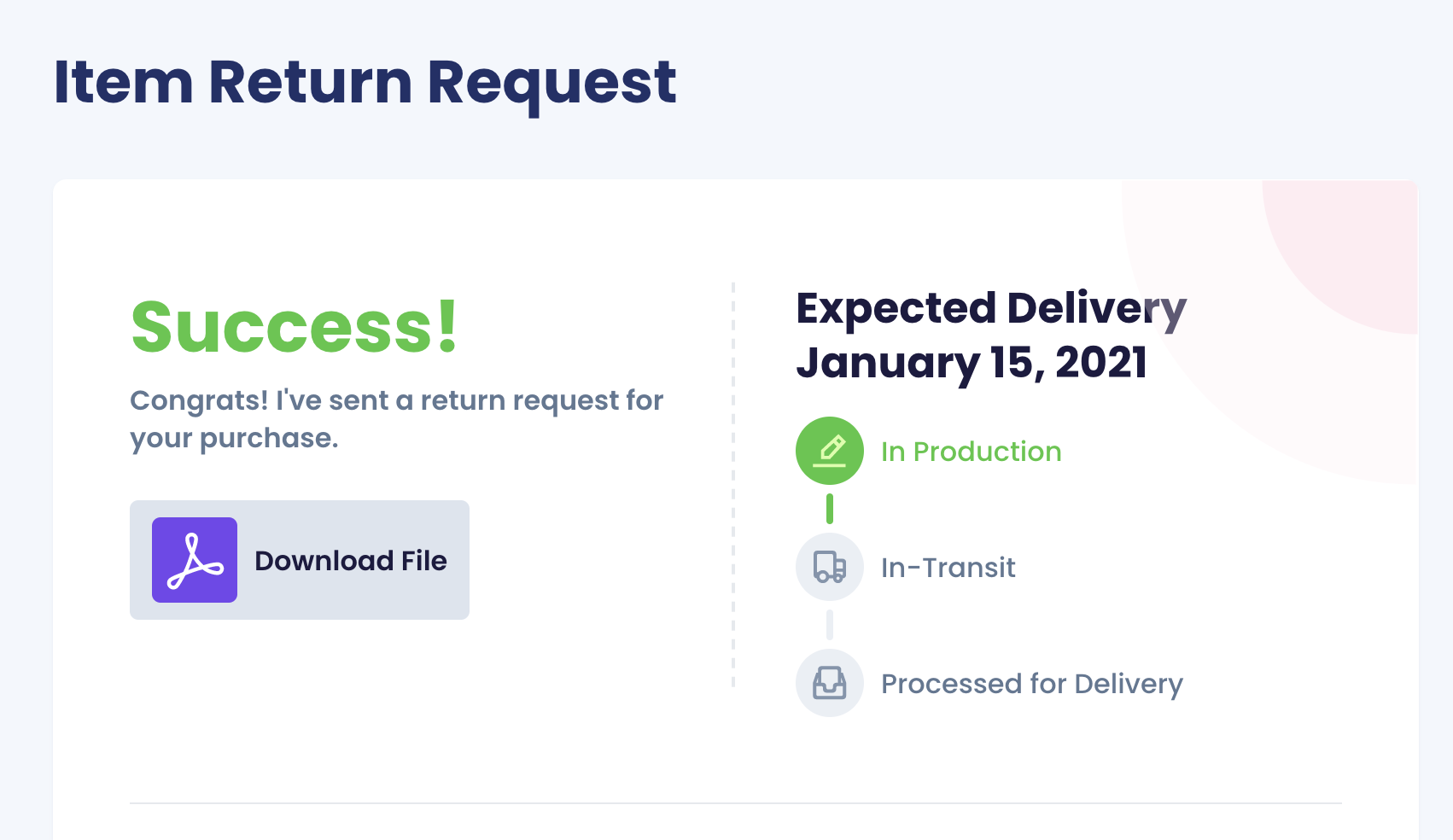 Our AI-powered app will generate a customized return request letter and send it to the company in your stead. We will include a deadline to ensure your request gets processed promptly. You'll also get a free return shipping label—courtesy of DoNotPay!
Unlike Burlington, numerous companies provide their customers with multiple return options. We have deciphered the return policies of famous retailers, such as:
Get a Refund From Burlington Quickly With DoNotPay's Help
If you want to skip the back and forth visits to the store to get a refund, there's an efficient solution. DoNotPay has simplified the refund process and can get what was yours, to begin with, in almost no time! To make use of this cool feature, all you need to do is:
Navigate to the Chargeback Quickly option
Click on Get Protected
Answer a few questions
Are You Tired of Allowing Burlington To Have the Upper Hand? If They Wronged You, Take Them to Small Claims Court With DoNotPay
If you feel like your customer rights have been violated, don't sweep the injustice under the rug—DoNotPay has your back in the fight for justice! Being recognized by the American Bar Association, our AI-powered app will help you:
Draft a demand letter to Burlington
Fill out all the confusing court forms
Gather all the necessary paperwork
File a complaint
Create a compelling script you can use in court
Don't Tolerate Corporate Attitudes—Request What's Rightfully Yours
DoNotPay is known for being the champion of customer advocacy because we help our users claim what's rightfully theirs, and we don't tolerate big corporations taking people's hard-earned money.
No matter if you want to request a refund, insurance, extended warranty, or compensation from airlines, our AI-powered lawyer will fight for your right.
If you feel like you're overpaying certain subscription services, we can help you cancel them. Also, if you want to test a subscription before you start paying money for it, don't connect your credit card to the free trial page! You can sign up for free trials using our virtual credit card. That way, companies won't be able to charge you auto-renewal fees because the card has no funds.
Wait! DoNotPay Can Help You in Many Other Ways
DoNotPay has many different areas of expertise—helping you return your faulty items is only one of them.
Check out how our app can assist you in: