The Bose Return Policy—Is It Chin Music or Will It Rock Your World?
If your new Bose earbuds aren't hitting the right note, don't worry. Our breakdown of the Bose return policy will ensure you're the one calling the tune.
, and you won't have to deal with tedious phone calls or convoluted forms. With the help of our Ai-based app, you'll be able to put in a return request to Bose in a matter of minutes.
All About the Bose Return Policy
The company provides a lengthy trial period for most items in the duration of 90 days. If you start a return within that time, you'll be able to get a full refund. Bose will also cover the shipping costs.
The Bose return policy deviates from the standard procedure in some instances:
| Product Type | Trial Period/Return Policy |
| --- | --- |
| L1 system | 115 days |
| Aviation headphones | 60 days |
| Accessories | 60 days |
| Hearing aids | If you want to order hearing aids from Bose, consult the Bill of Sale. The trial period and return policies differ for each product |
If you bought your Bose product from eBay or a different online retailer, you won't be able to return/exchange it. The Bose return policy also doesn't cover orders made via phone or the Sites.
How To Return a Bose Item
Depending on the type of purchase, there are two ways to start a return:
Via phone (in-store purchases)
Via website (online purchases)
The Bose return policy allows you to keep all the accessories (charging cables, carrier cases, etc.) for both in-store and online purchases. All you have to include in the return shipment is the main part of the product.
The Bose Return Policy on In-Store Purchases
If your Bose items are store-bought, you can start a return by calling 1-800-379-2073. You'll be asked to provide some purchase-related information, so make sure you have your receipt with you.
How To Return a Bose Item You Bought Online
Unsatisfied customers who bought their Bose item online can send a return request via the official website. Here's how:
Visit the Bose Returns portal.
Type in your order number in the corresponding field
Enter the email address you used when placing the order
Click the Start a Return button below
Print out the return label
Write the RMA (Return Merchandise Authorization) number on the package
How To Return Damaged Bose Items
Customers who receive faulty products from Bose should reach out to their customer support service at 1-800-999-2673. Whether it's an in-store or online purchase, the procedure is the same.
If you notice any damage on your brand new headphones and would like to return them, make sure you:
Keep the original box and all packing supplies
Pack the item in the original casing
Write down the correct RMA number on the parcel. If the digits aren't legible, Bose will not process your shipment, and you won't get a refund/exchange
Send the return shipment to the following address: Bose Replacements and Returns 3550 East 40th Street Yuma, AZ 85365
Once the return shipment reaches the Bose warehouse, they'll contact you for further information.
Blow the Whistle on Faulty Products With DoNotPay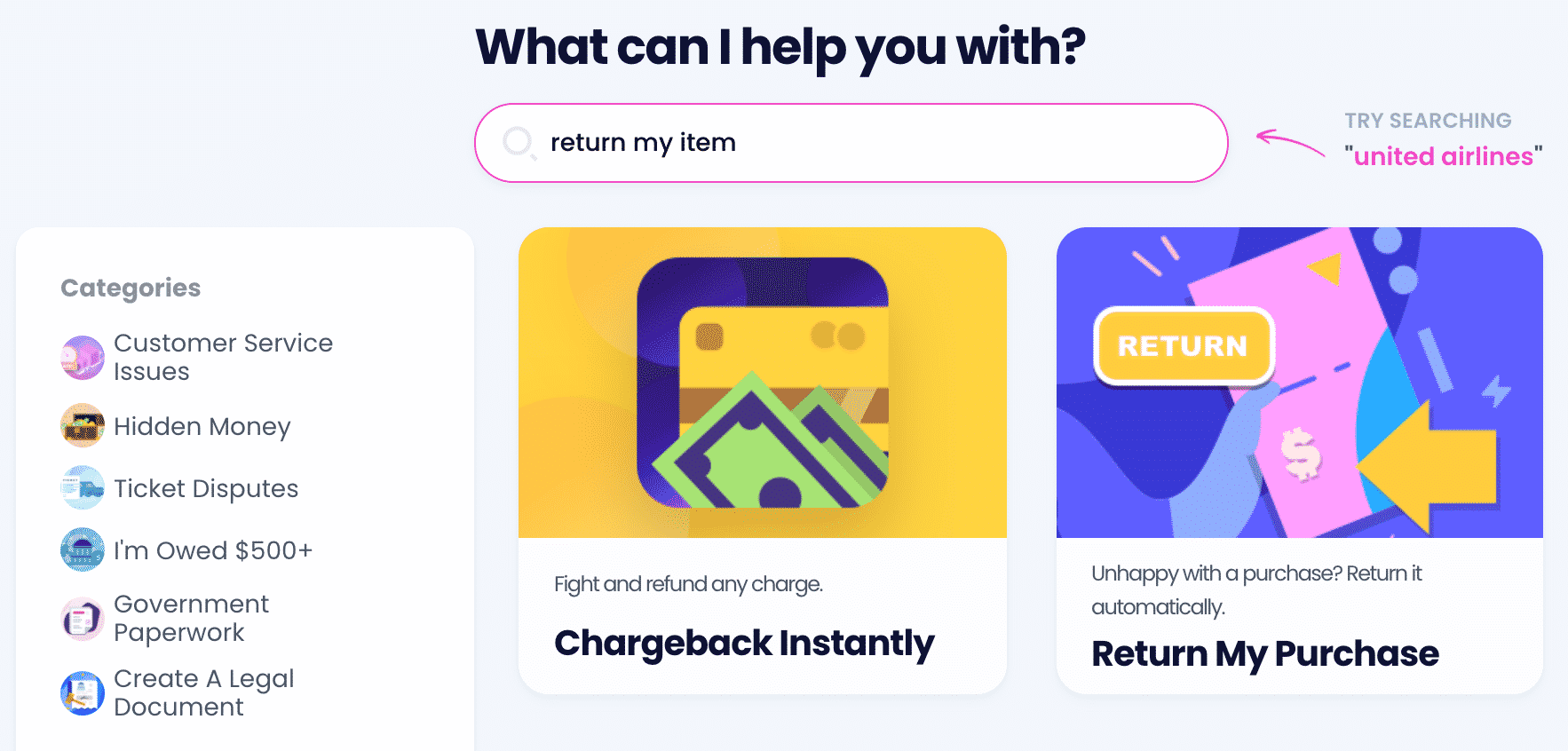 DoNotPay is here to make sure you don't waste time deciphering the Bose return policy. Our stellar Item Return Request tool will enable you to sail through the entire return process. All you have to do is provide information about the purchase and submit your return letter. It takes a few easy steps:
with your browser
Access the Item Return Request product
Answer a series of questions regarding the purchase and provide photos (if prompted)
Click Submit to complete the process
Your answers, as well as the reason behind the return, will be forwarded to Bose. The company will also receive a due date for the evaluation of your letter. By setting a deadline, DoNotPay leaves no wiggle room for delays and ensures you get your money back fast.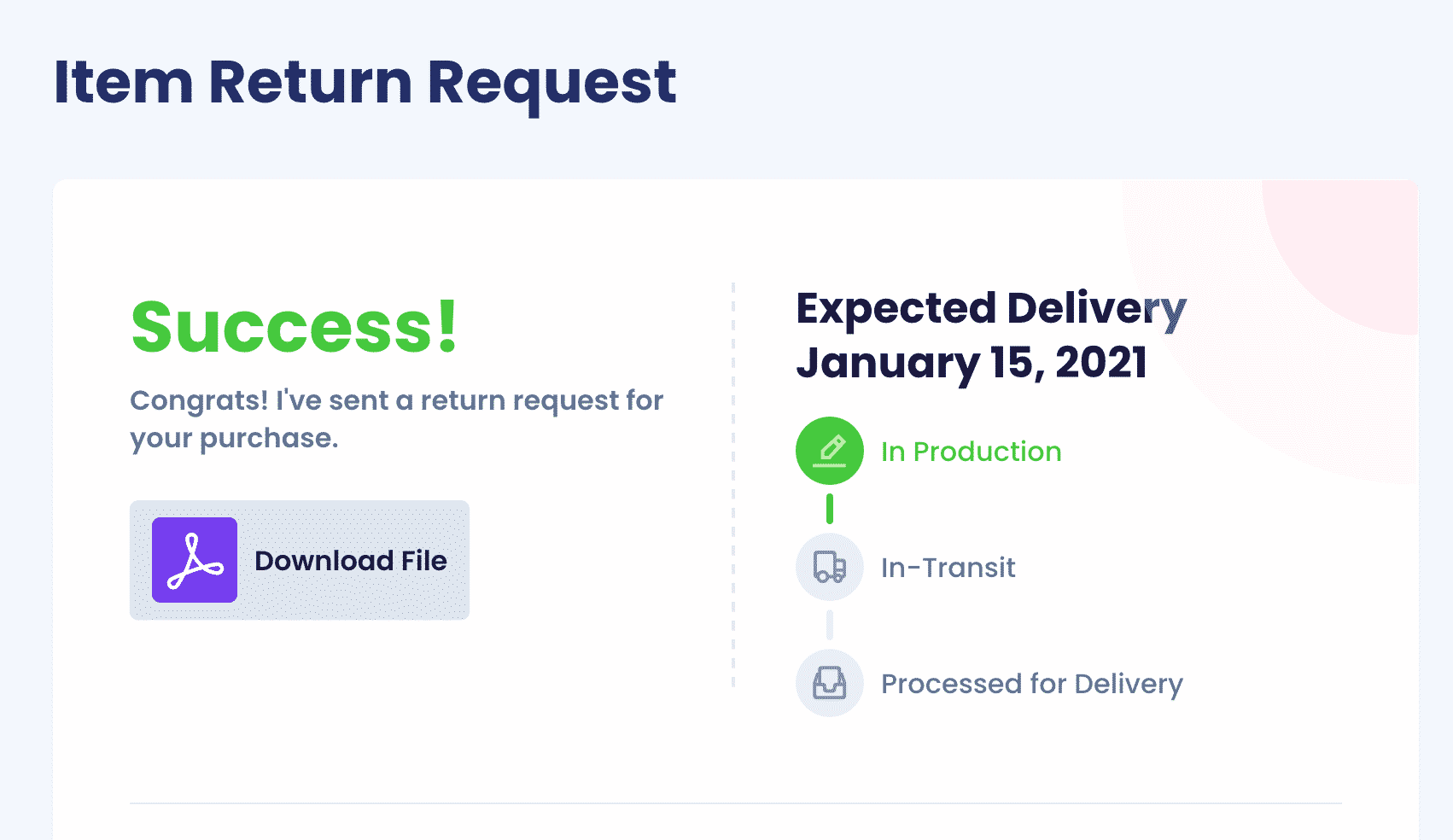 Bose is not the only company covered by our services. If you're unsatisfied with an item you bought from a different retailer, DoNotPay will advocate for you.
We are experts on the refund and exchange policies of many popular brands, including (but not limited) to:
What Is the Bose Refund and Exchange Policy?
Since there are no shipping costs, the Bose return policy provides a full refund for disgruntled customers. If your return request was approved, you'll be reimbursed via the original payment method.
The Bose return policy does come with a few exceptions:
Gift boxes aren't eligible for refunds
Any discount acquired through bundle purchases will be deducted from the total refund
If you want to return a customized order, Bose will charge you a restocking fee (25%)
If you used cash or a Bose gift card to buy a particular item, you'll receive the refund in the form of a mail-sent check
DoNotPay Offers More Than Swift Returns
Our AI-driven app has a plethora of products that can help you save time and money. Once you sign up for DoNotPay, you will be able to:
Check Out Our Full Product Range
There's so much more to DoNotPay than filing return requests. With our app, you can cancel any membership, sign up for a free trial risk-free, get a virtual credit card, sign up for a clinical trial, map sex offenders in your area, and demand a refund from any airline.
If you want to reduce your property taxes, get help paying your bills, enter raffles and sweepstakes, find your unclaimed funds, or prepare for a government test, DoNotPay is the only solution you need!
Sign up today to access all of our products!