Filing a USPS Delivery Complaint Is Easy—Use DoNotPay
Did you order an item online, but the USPS is taking too long to deliver it to you? If they're late and you want to file a USPS delivery complaint, DoNotPay can turn the refunding process into a breeze!
Where Is My USPS Package?
Before submitting a USPS delivery complaint, you should familiarize yourself with the reasons why your package might be late or lost. Here's a table with some of the most probable causes:
| | |
| --- | --- |
| Reason | Details |
| Weather | Severe weather conditions are one of the most common reasons for late deliveries. If your area is facing freezing rain or snowstorms, the courier might not be able to reach your address |
| COVID-19 | Since the outbreak of the pandemic, there's been an increase in online shopping which means that USPS has to deliver more orders than before |
| Holiday season | If you're waiting for a package during holidays, you should expect delivery delays as there's a surge of orders during the season |
| Incorrect address | You might have made a spelling mistake when writing your address down, which means that the courier will drop your package off at a wrong location |
| Courier mistake | The courier might have misread the address or made another error during the delivery, which is why your package might be late |
How To Track Your USPS Package
Tracking your package allows you to see whether it's still being delivered or if the courier left it at a wrong location. You can track your USPS package via:
Phone
USPS mobile app
USPS website
Tracking via Phone
To track your package via phone, you can either send your tracking number to 28777 (2USPS) or:
Dial:

1-800-222-1811
1-800-877-8339—for people with hearing and speech impairments
1-800-845-6136—for persons with hearing and speech impairments who speak Spanish
1-866-377-8642—for hearing persons with speech impairments

Explain your issue to the USPS customer service representative
Tracking via USPS Mobile App
You can download the USPS mobile app for iOS and Android and find the location of your package. To do so, you will have to:
Tap on Track
Enter your tracking number
Tap on Search
Tracking via USPS Website
If you want to locate your package online, go to the USPS website and:
Type in your tracking number
Hit Enter
Can I File a USPS Delivery Complaint?
You can file a claim and get a refund only if:
The item was sent with Priority Mail and hasn't reached you in five or more days from the mailing date
The seller used Priority Mail express to send you the package, and you didn't receive it in more than two days
To apply for a refund, you will need to prepare:
Photo ID
The tracking number
The purchase receipt
How To Get a Refund From USPS on Your Own
If your USPS package is late or if USPS says it's delivered, but it's nowhere in sight, you can get a refund in the following ways:
In person—To get a refund in person, you will have to:

Visit the nearest USPS location
Complete two copies of Form 3533
Submit them with your original customer copy of Label 11

Online—Create a USPS account in case you don't have one, describe the issues you're dealing with in detail, and add the necessary shipping info
Use DoNotPay and File a Claim in a Few Clicks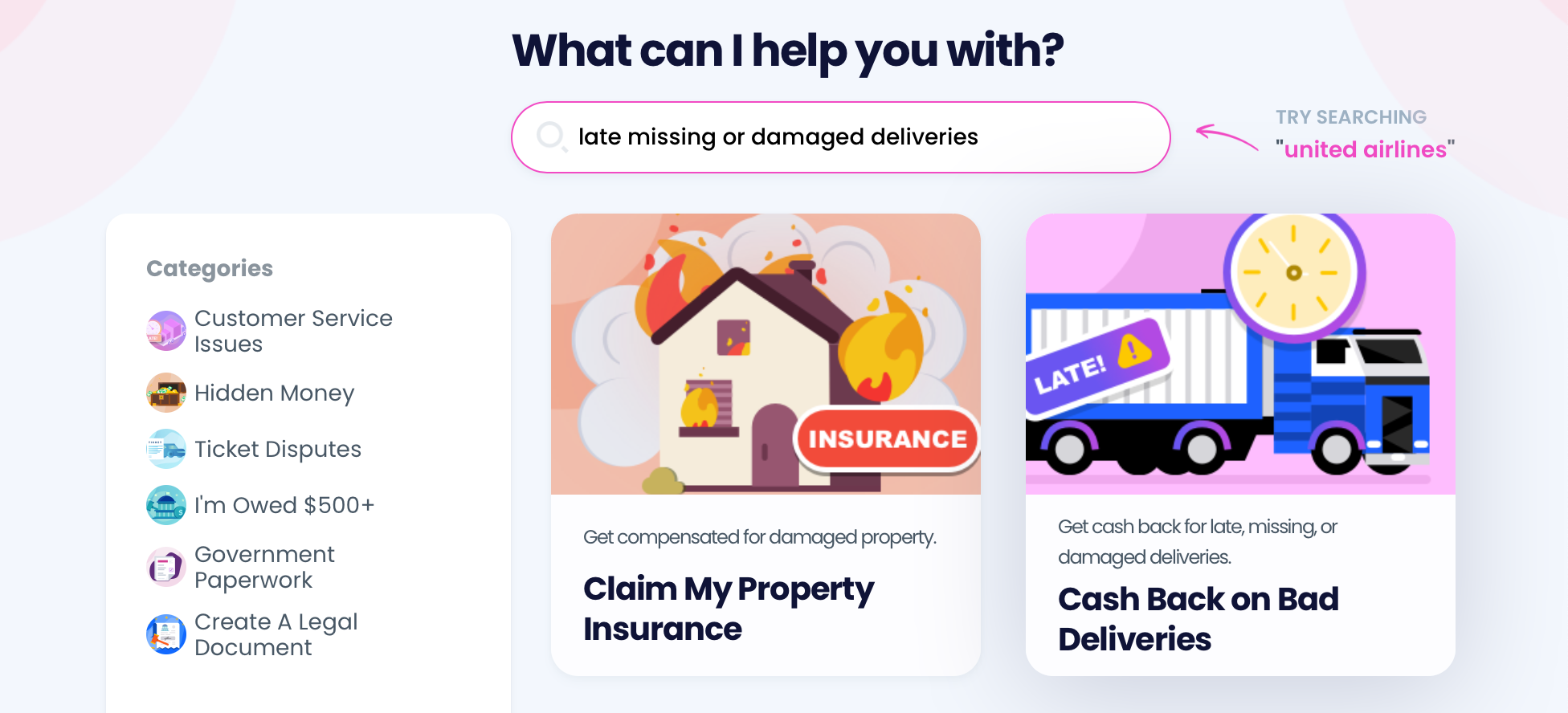 If you want to prevent a potential headache caused by filing complaints and talking to customer support service, use DoNotPay. We have developed the Late Delivery Refund product that'll allow you to file a claim and get your money back in minutes. DoNotPay will do most of the work for you, leaving you to only follow these simple steps:
Select the Late Delivery Refund product
Choose the courier and answer a few questions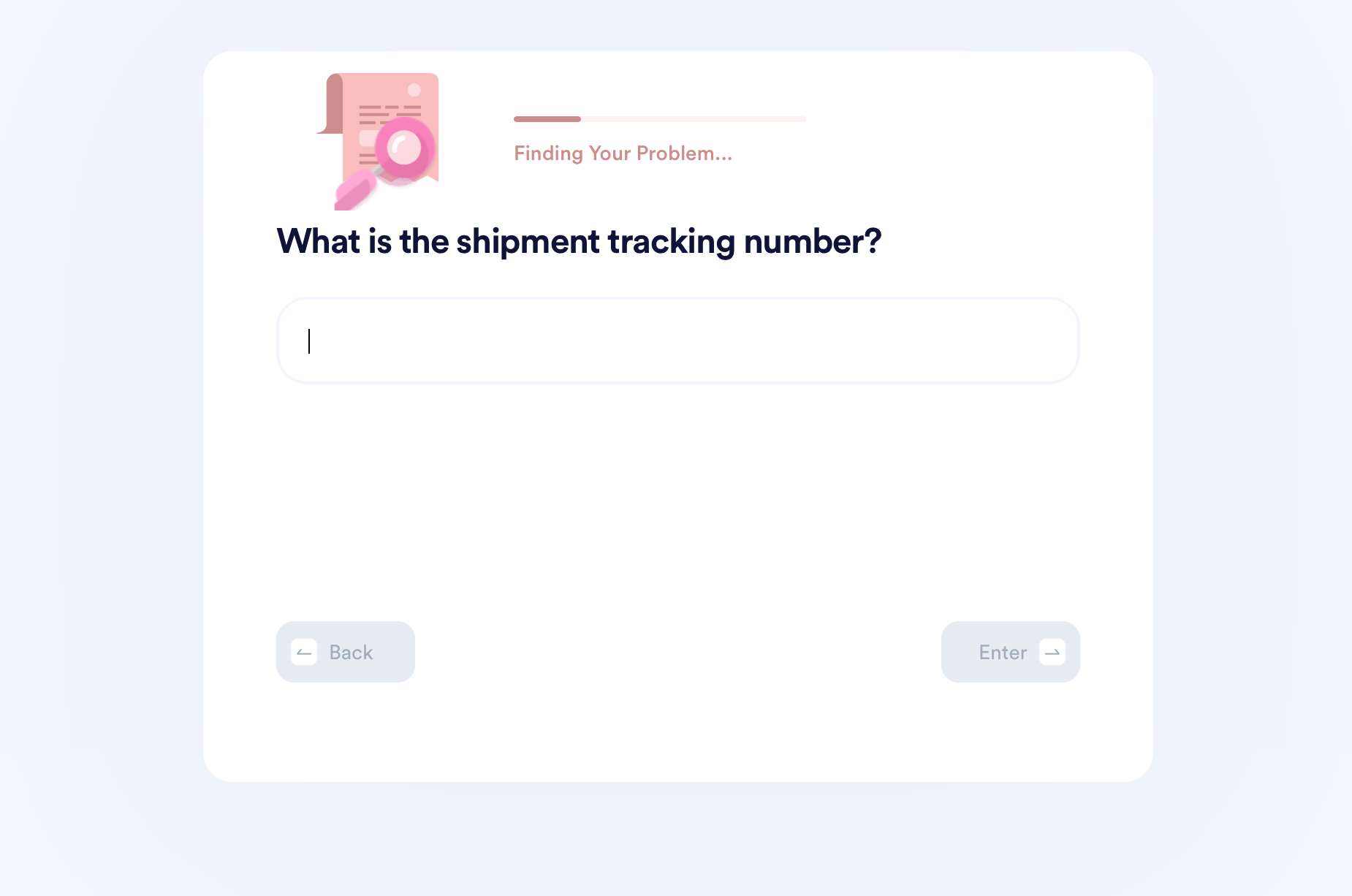 Once you're done, we will file a claim in your stead and send it to the courier's claims department.
We can help you report late deliveries from companies other than USPS, such as FedEx, Amazon, and UPS.
If you need help with any other delivery-related issues, you should check out DoNotPay's handy articles:
Filing a USPS Insurance Claim Is Easy With DoNotPay
In case you've insured your USPS package, DoNotPay can provide assistance when things take the wrong turn. Our Insurance Claims product will help you claim your insurance money in no time. Here's how it works:
Search for the insurance type
Type in the information, such as your policy number and contact details
Tell us why you're filing the claim and provide details of the incident
Deal With Companies on Your Terms Using DoNotPay
Claiming late, missed, and damaged item delivery refunds is only one in a sea of services you can get with our app. We can show you how you can:
As if that were not enough, we can also unsubscribe you from a company's email list, stop any annoying robocalls or robo texts they are bothering you with, and cancel any service or free trial you're unhappy with or are no longer using. Our Free Trial Card and Burner Phone products can help you try out any service without being spammed or auto-charged later on.
What Other Services Can DoNotPay Extend?
DoNotPay is invaluable when dealing with companies and their confusing policies, but we can also help you bypass tedious government procedures. If you use our app, you'll have no trouble filing FOIA requests, passing government exams, reducing property taxes, as well as drafting legal documents and getting them notarized in a single app!
To top it off, we'll also help you claim lost assets, delay bills, locate an inmate, report stalking and harassment, or take anyone to small claims court in any U.S. state.