Is Visiting a Notary Public in Raleigh, NC, Worth Your Time?
Locating a notary to notarize your important documents can be troublesome and time-consuming, especially if you are on a tight schedule. Thankfully, visiting a notary public in Raleigh, NC, isn't your only option.
We are here to present you with the most simple and straightforward way to notarize any document—an online notary service. and gain access to numerous features, including the ones to write and notarize your documents in a snap!
Notary in Raleigh, NC
—Explained
A notary is a public official authorized by the government to conduct legal affairs, such as:
Witnessing the signing of important documents

Verifying the signers' identity

Signing and notarizing documents
In North Carolina, notaries can also administer oaths and take sworn testimonies (depositions). The main duty of notaries is to protect the public from forgery and fraud.
The standard notarization process in North Carolina requires you to:
Locate a notary office

Schedule an in-person meeting with a notary

Present the documents to the notary

Prove your identity

Sign the documents

Pay the fee

Wait for the notary to

sign

and stamp the document
This procedure usually takes days, and you can run into issues, like having to restart the entire procedure in case you forget your ID.
North Carolina Notary Search
To find a notary public in Raleigh, North Carolina, you can either use different websites or see what public places offer notary services:
Websites
Places

Police departments

Courthouses

Libraries

Hotels
Online Notarization—Benefits
The remote (online) notary service proves to be a simpler and faster solution. You can have your documents notarized in a few minutes, and you don't even have to leave your home.
You couldn't notarize your documents remotely in the state of North Carolina before, but that changed due to the COVID-19 pandemic. They may go back to requiring the in-person notarization only, but even if that happens, DoNotPay can work its magic and help you notarize your documents online with an out-of-state notary!
DoNotPay Helps You Notarize Any Document Online!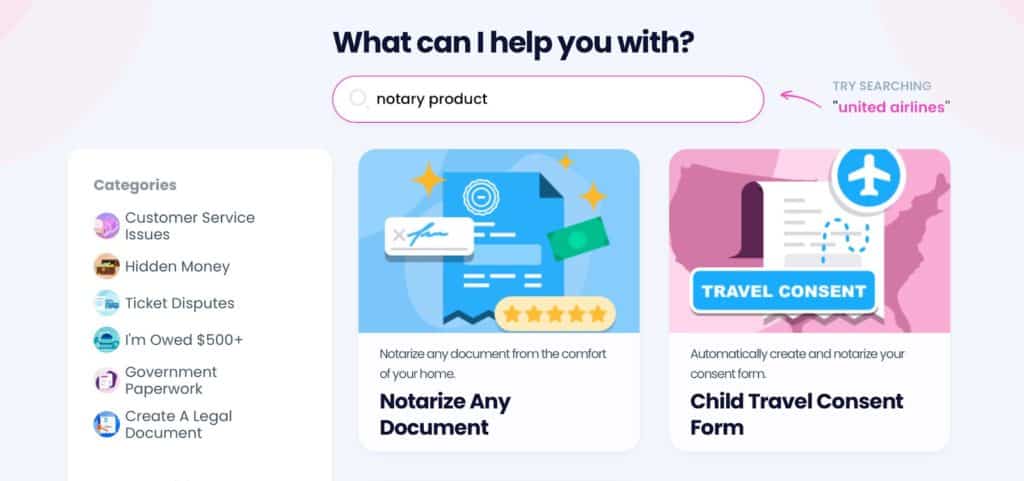 DoNotPay helps you avoid searching for notaries manually and makes it super easy to find a remote one! Our online notary service works for everyone. If you are from North Carolina, we will connect you to a notary, and you can finish the notarization process without breaking a sweat!
Note that you can use our remote notary service even if online notarization is not allowed in your state. The notarization can be done with a notary from a different state and still be valid in yours.
and follow these three steps to schedule your appointment with a remote notary:
Locate and tap the

Notarize Any Document

feature

Attach the documents you want to notarize

Type in your email address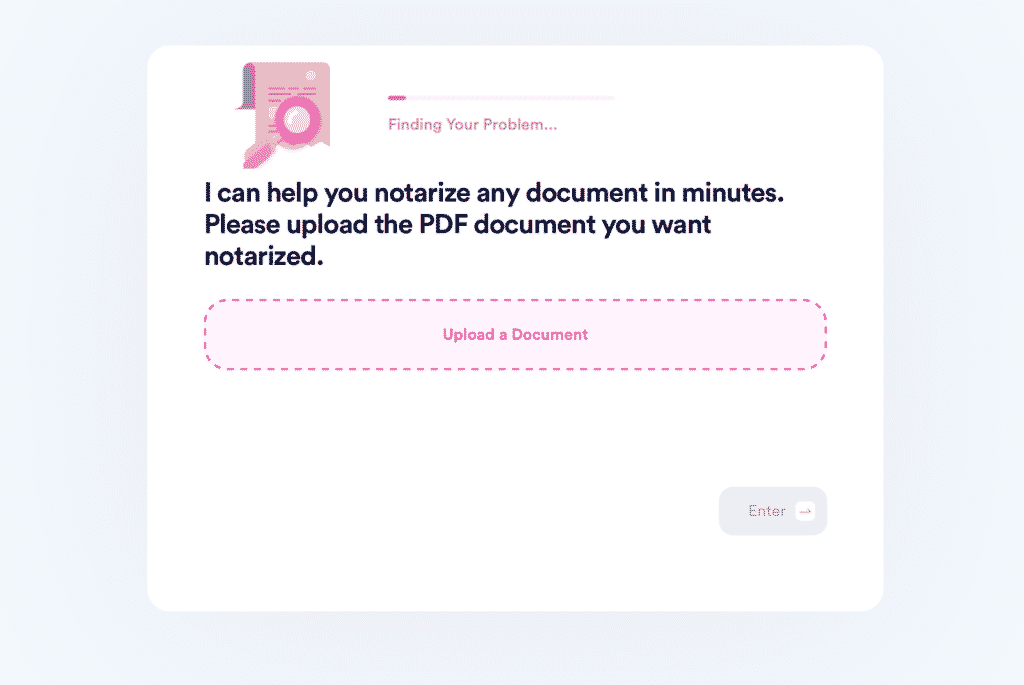 We'll send a link to the email address you provided, and you can make your virtual appointment with a notary in no time!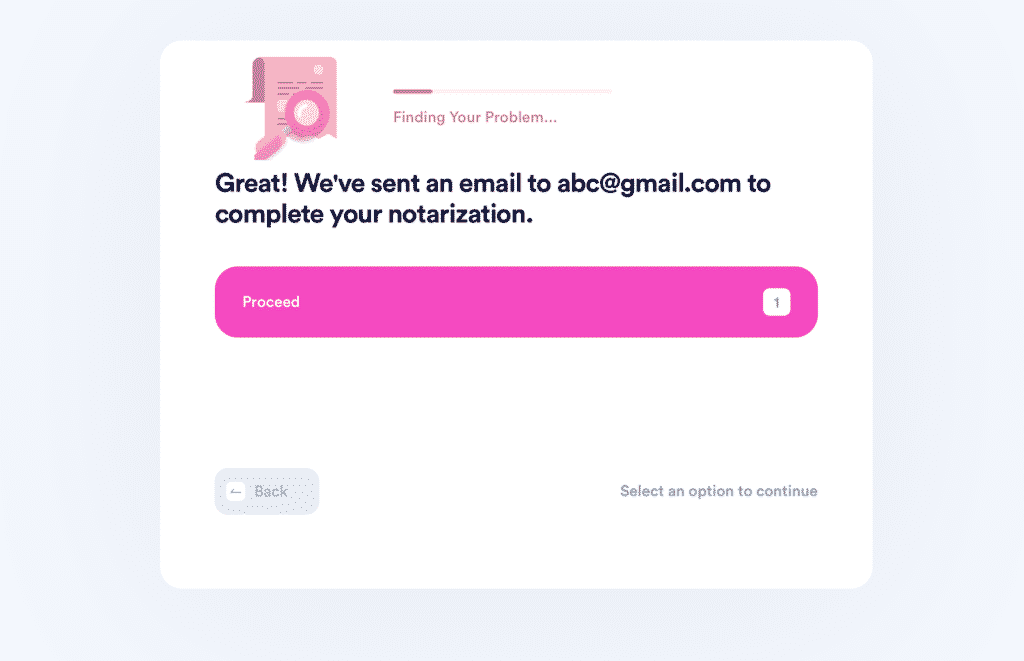 What Documents Can DoNotPay Help Me Notarize?
There is no shortage of documents our app can help you notarize! Some of the most common documents that people notarize are:
Trusts

Loan documents

Real estate deeds

Employment contracts

Business contracts
Besides using DoNotPay to schedule a meeting with a notary, you can also have us draft various legal documents in your stead. We can draw up contracts, such as non-compete agreements, bills of sale, independent contractor agreements, LLC operating rules documents, non-disclosure agreements, residential lease agreements, prenuptial agreements, and many more!
Curious About the North Carolina Notary Fees? We Break Them Down for You!
Notary fees differ from state to state, depending on the law. Certain states have no set fee, which means that a notary can decide how much they want to charge you for their service.
In North Carolina, notaries are authorized to charge no more than $5 per one notarization. That excludes additional signatures and other expenses that a notary could ask you for.
Notarial acts, such as acknowledgments, jurats, and verbal oaths, shouldn't cost more than $5, whereas charging the travel fees is prohibited.
Notary Service—You Ask, We Answer
We provide you with additional information regarding the notary service. Some of the commonly asked questions we can answer are:
Visit DoNotPay to get the scoop on everything you want to know about notary procedures!
Enjoy Services Worry-Free With DoNotPay
Do you want to try out a new service but are worried about being charged if you forget to cancel it before it ends?
With DoNotPay, you can sign up for free trials without worrying about auto-charges. Our virtual credit card makes sure you enjoy your trial run of the service and prevents any company from taking money out of your real account.
This free-trial card also protects you from email spam because it generates an alternate email address for the free trial sign up.
If you want to keep your phone number private and deter robocallers and text spammers, use DoNotPay's Burner Phone feature when subscribing to services.
In case the company does charge you, initiate a chargeback on your credit card transactions quickly with our app.
Discover DoNotPay's Amazing Features
DoNotPay is a virtual lawyer app that can take over annoying bureaucratic tasks from you.
We can cover anything you may need help with—dealing with customer service reps, booking appointments with the DMV, securing refunds and compensation from airlines, disputing your parking tickets, or getting you an extension on bill payments.
Our app can help you draft any legal document in minutes or access public records from state and federal databases.