Get All Your Documents Notarized Fast By a Notary in Miami Beach, Florida
If you need a signature on a document to be valid, you almost certainly need to have it notarized. Luckily, Florida, alongside 27 other states, allows remote online notarization. This means that you don't have to be physically present or visit a notary's office to get your documents notarized.
If you wish, you may use the standard method, but you'll risk losing half a day dealing with bureaucracy.
We offer you an alternative. DoNotPay can schedule a meeting with a notary in Miami Beach for you at your earliest convenience.
Why Is Notarization Important?
A notary public performs the authentication of signatures on various legal documents. They are appointed by the state government, and their duties include:
Verifying the identities of the signees

Confirming the documents are being signed of one's own volition

Assuring that the signees comprehend the contents of the document in question fully

Witnessing the signing of legal documents
Some of the documents that may require the stamp and signature of a notary public are:
Contracts

Deeds

Licenses

Trusts
Where To Look if You Need Notary Services in Miami Beach
You can get your documents notarized using the following methods:
In-Person Notarization in Miami Beach
If you google "notary in Miami Beach," you'll find a lot of results. Instead of using Google, try these websites to narrow down your search for a notary service:
If you are not satisfied with the results, know that you can get your documents notarized in the following institutions:
Institution Type

Examples

Public institutions

City clerk offices

County clerk offices

Courthouses

Public libraries

Police stations

Legal or business institutions

Accounting agencies

Car dealerships

Law firms

Photocopy shops
You need to be a client of these institutions if you wish to get documents notarized. Most of them require you to schedule a meeting, and in most cases, you'll be waiting in line.
Online Notarization in Miami Beach
Remote online notarization is the most convenient and efficient way of getting documents notarized anywhere. Since January 1st, 2020, remote online notarization is officially legal in Florida. Only active, existing, and registered notaries public can notarize documents online.
If you're not sure if a notary public is licensed by the state of Florida, you can look at the list of approved notaries on the Division of Corporations website, which also shows expired licenses.
When you decide on a notary public who will provide their services to you, they will:
Witness your signatures online during a video call

Apply an electronic signature and stamp to confirm the notarization

Ensure that there is no fraud at play and that everyone understands what they're signing
Mobile Notarization in Miami Beach
A mobile notary comes to your doorstep and notarizes documents for you in person. If it sounds too good to be true, it usually is. Mobile notaries can take a while to get to you because they have a lot of work, especially with the current pandemic situation.
The travel fees of mobile notaries are not regulated by law, meaning that they are added to the cost of notary services. They are based on the gas cost for the mileage the notary has traveled.
How Much Does Document Notarization Cost in Miami Beach?
Notaries in Miami Beach may charge up to $10 for any notarial act, including acknowledgments, jurats, protests, oaths or affirmations, and copy certifications. This means that the standard notary fee for these acts in Miami Beach—and everywhere else in Florida—is up to $10.
The three exceptions that cost more are VIN verifications ($20), e-notarization ($25), and solemnizing a marriage ($30).
Yes, Florida notaries can perform wedding ceremonies as well. Note that the couples who want to be married by a notary public require a Florida marriage license from a Clerk of the Circuit Court or the county court judge.
Notarization in Miami Beach shouldn't be too expensive, but notaries may charge extra for various other expenses, e.g., travel expenses. If they try to charge you more than $10 for notarial acts themselves, you may sue them, and they can lose their license.
Use DoNotPay for Easy Document Notarization in Miami Beach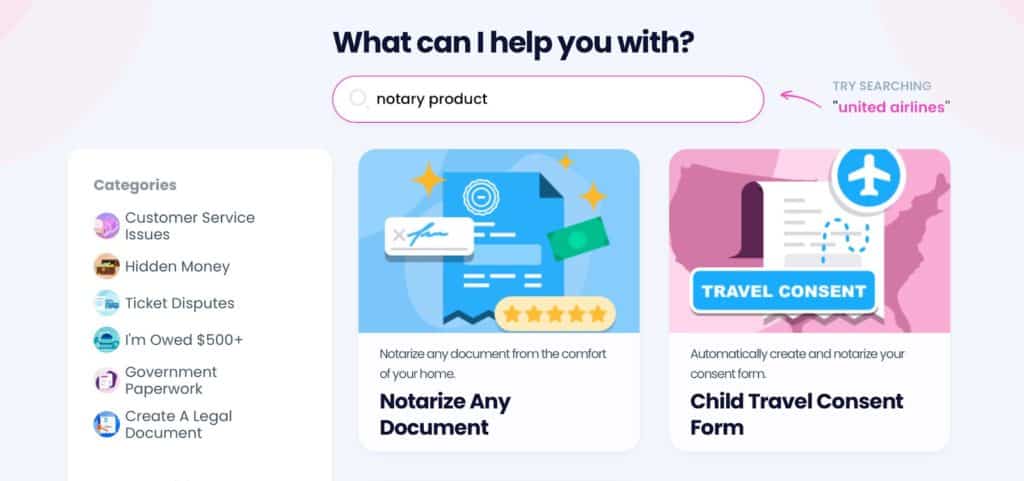 DoNotPay will help you get your documents notarized as soon as possible. It only takes four steps, as described here:
Select

Notarize Any Document

Upload the document for notarization

Provide us with your email address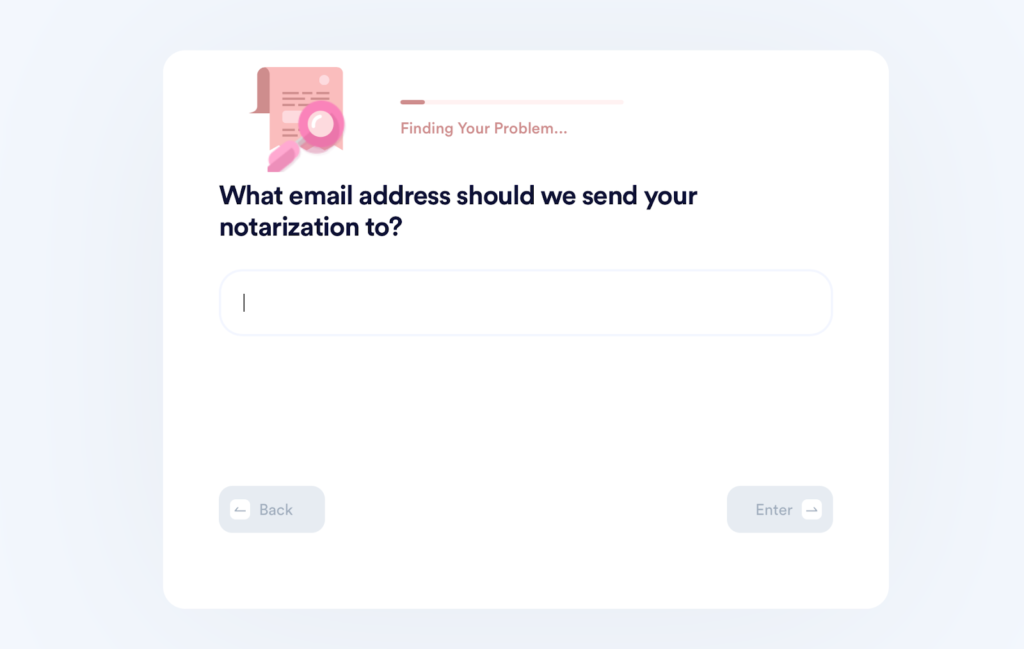 Within minutes, you will receive an email from us with a link that you can follow to schedule a meeting with an online notary public.
Besides notarization, you'll receive access to over 40 of our useful features for the same subscription price. Also, the notaries we connect you with are available 24/7, and they perform out-of-state notarization too.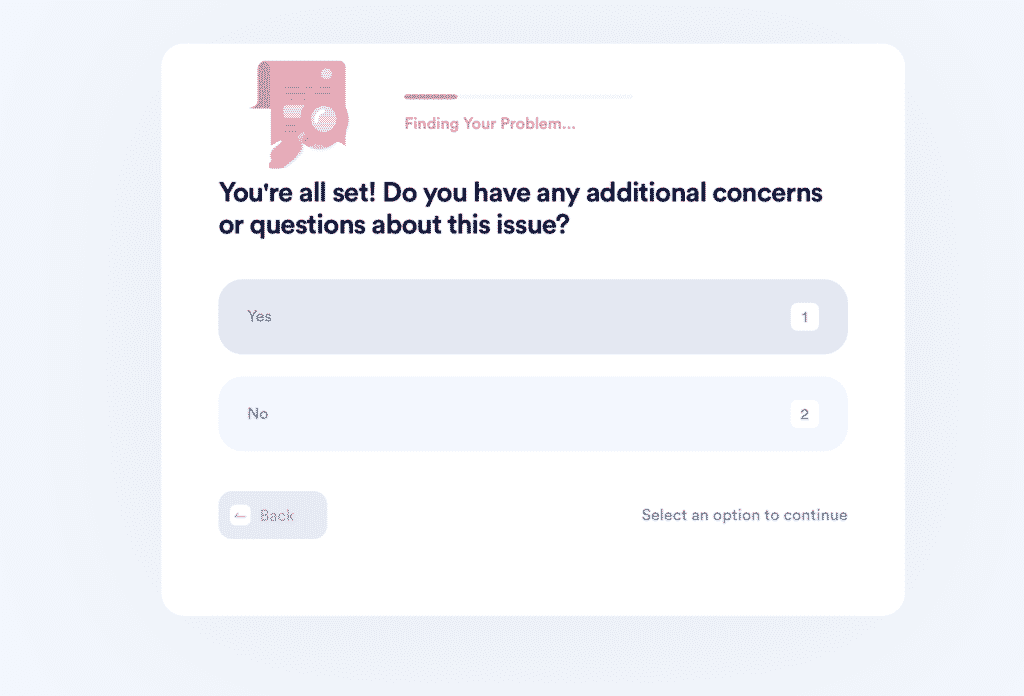 Create a Legal Doc With the Help of DoNotPay
Not only can DoNotPay connect you with an online notary, but we can also help you draw up legal documents. No matter whether you need to write a contract, lease agreement, or you need a DJ contract template, DoNotPay has got you covered. Here is how to draw up any document with DoNotPay:
Look up the document you require

Type in the details necessary in the document

Hold on for a while until your custom document is generated
Save Some Coins With DoNotPay
Are various subscriptions and memberships burning a hole in your pocket? DoNotPay can help you cancel all of your memberships in a matter of minutes without having to contact customer service reps.
Next time you want to register for a free trial, prevent unexpected costs with our virtual credit card. Once the trial is over, you'll be unsubscribed right away because our virtual credit card doesn't contain any money. We will also generate a random email address you can use if you want to protect your privacy and avoid spam marketing emails.
Do you need help claiming warranties and insurance policies? DoNotPay can help with that too.
Should you need assistance requesting refunds for purchased products, canceled flights, or late deliveries, we've got your back!
Avoid wasting money on lawyers—DoNotPay is here to help you sue anyone in small claims court and create numerous legal documents in the blink of an eye!
DoNotPay Can Help You Earn Money Too
DoNotPay users can save hundreds of dollars thanks to our app, but did you know that we can help you earn a few bucks as well? Our app enables you to claim missing money under your name or file your application for paid clinical trials in less than five minutes.
You can even get compensation for reporting robocalls or apply for a crime victims compensation program in your state by signing up for our app and following a few simple steps.