Grainger Return Policy Revealed—How To Get a Refund or Exchange Effortlessly
Did you purchase a tool from Grainger and realize it didn't really work? The Grainger return policy provides various return options, depending on the timing and condition of the item.
Your return is in good hands if you to complete the procedure for you. The world's first robot lawyer takes care of every detail, leaving nothing to chance. Allot a few minutes of your time and get a new product or your money back.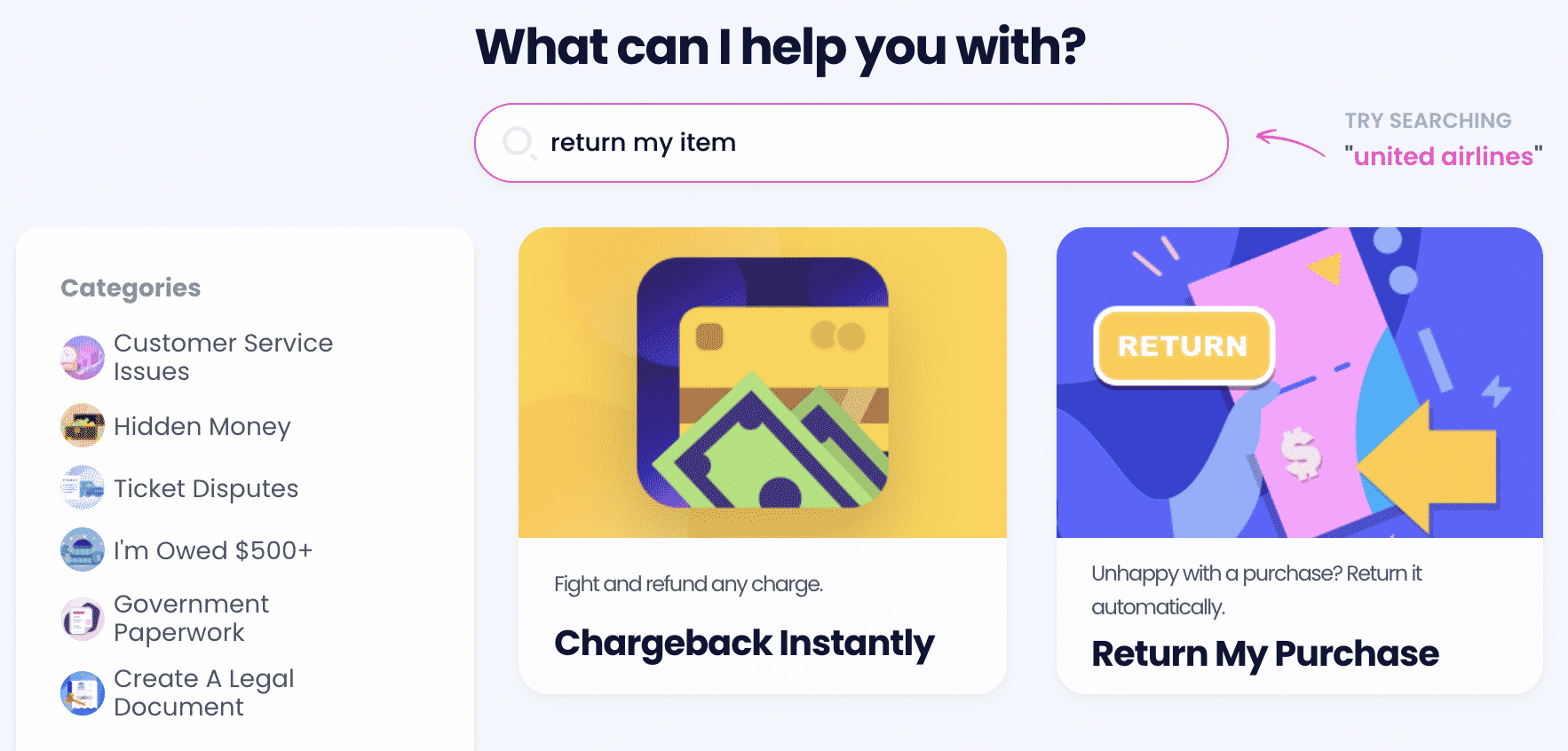 Grainger Return Policy—Everything You Should Know To Request a Return
The Grainger return policy is flexible and customer-friendly. You shouldn't expect to return a tool used for months, but the company offers various return and exchange options to the clients.
If you are unhappy with your Grainger merchandise, you can get a:
Refund
Store credit
Replacement
Whatever you opt for, enclose proof of purchase because Grainger won't accept your request without it.
Note that this merchant doesn't charge restocking fees if you honor the predetermined deadlines.
What Is the Deadline for a Return Request?
You can file a refund or an exchange request to Grainger within 30 days from the date of purchase unless stated otherwise. Note that this rule applies to full-price products only.
You can send the goods under warranty back within one year following the transaction. To qualify for a prolonged return time, make sure that the returned item is:
Unused
Defective
Unexpired
Undamaged
In a salable condition
In its original packaging
Note that you aren't eligible for a prolonged return if you purchased Grainger products before June 1, 2021, unless stated otherwise. The merchant has changed its return policy, and only goods purchased after that date are eligible for return up to a year.
What Items Can I Not Send Back?
According to the Grainger return policy, Sourced Products and those bought on final sale are not eligible for return. The following items fall into these two categories:
Customized
Special order
Emergency response
Final Sale-designated goods
Marked as Non-Returnable or Non-Cancellable
Merchandise bought at the Custom Product Center on the merchant's official website
What Is the Grainger Return and Refund Procedure?
You have two options for returning a Grainger product to the seller:
By mail
In person
For further information and assistance, you can contact Grainger customer care at 1-800-GRAINGER (472-4643). If you happen to be outside the U.S., call (608) 755-6560.
Returning Merchandise to a Store
You can return the goods to any Grainger store. Find a customer support agent responsible for product returns, explain the reason, and state whether you'd prefer an exchange or a refund. Staff should take it from there, and all you have to do is follow their instructions.
Shipping the Product
In case you prefer to send the unwanted item via mail, the Grainger return policy requires you to do the following:
Pack the item you want to ship with care
Include the packing slip
Write the return reason on the packing slip
State the following if you don't have a packing slip:

Date of transaction
Original number of the invoice
Product number

Specify whether you want a replacement or a refund credit, which you can use to buy Grainger products
Note that you need to cover the shipping fees when sending the product back and that the company doesn't accept Cash on Delivery.
DoNotPay—An Easy Way Out of a Complicated Return Procedure
Turning to DoNotPay is a more efficient alternative. You can sign up and complete the return procedure in a few minutes from the comfort of your home or office. We streamline the process and save your time and money.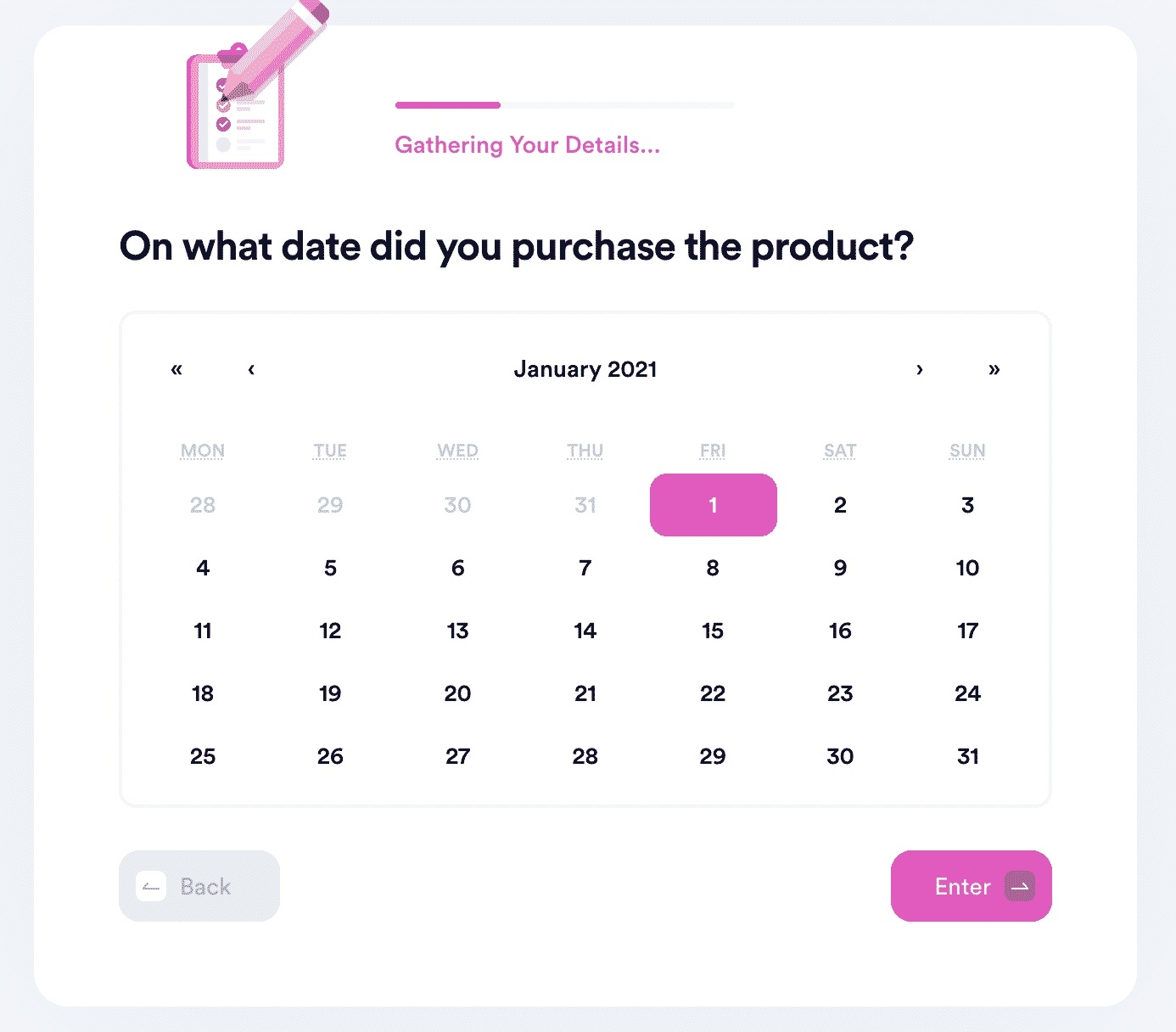 The bonus points that you get with DoNotPay are:
Avoiding possible misunderstandings or mistakes during the process
Preventing short-fused customer support agents from ruining your day
Not overstretching your busy schedule with this mundane chore
To initiate a return instantly, all you have to do is:
Select the Item Return Request feature
Answer the chatbot's questions and include photos, if applicable
Hit the Submit button at the end
DoNotPay creates a custom letter based on your answers and sends it to Grainger.
The merchant learns about your request, the reason why you sent it, and the way you'd like to resolve the issue. We also add a deadline to prompt the company to prioritize your request and a return label to reduce the shipping costs.
Can I Count on DoNotPay To Help Me With Other Merchants?
DoNotPay can make your life easier when returning products to any seller. Check out the table below for detailed guides to return policies of the most popular retailers:
Returned Your Faulty Item? Discover Other Nifty DoNotPay Products!
Apart from being your shortcut through returning your faulty items to merchants, our app can do so much more! From helping you request a refund, get extended warranties, file insurance claims, and find clinical trials in your vicinity to assisting you in creating legal documents, getting them notarized, and faxing them—DoNotPay can do it all.
Do you think you're eligible for a victims of crime compensation program? Our app can help you apply for it. Do you want to get revenge on persistent robocalls, report someone for stalking or harassment, or get your noisy neighbors to be quieter? We got your back!
You Don't Have To Waste Time in Endless Lines
Returning an item may require you to wait in endless lines, but if you sign up for our AI-driven app, you will be able to skip all kinds of queues! You won't have to spend ages waiting in lines at the DMV or in customer support phone queues because DoNotPay will provide an easier way to get what you need.
If you want to skip the hassle of waiting on the phone when canceling a service, requesting refunds or compensation from airlines, requesting a college fee waiver, or connecting with a loved one in prison, you can count on DoNotPay to provide easy solutions.