Learn How To Check Your Abercrombie Gift Card Balance the Easy Way
You don't have to toss away an old Abercrombie & Fitch gift card just because you have already used it. It may still contain a few extra bucks you didn't spend during your previous purchases, which is why you should inquire about the current balance.
What's the best way to do it? This article will show you how to use DoNotPay to check the Abercrombie gift card balance and get the remainder in cash with zero fuss!
Abercrombie & Fitch Gift Cards in a Nutshell
You may not know much about using Abercrombie & Fitch gift cards if you got one as a present. Here are some essentials related to their use:
The cards come in two forms—plastic (physical) and electronic (digital) cards
You can redeem them online or in any Ambercrombie & Fitch or Abercrombie Kids retail location
Both types of cards can be loaded with an amount between $25 and $50
There are no maintenance fees or any other expenses related to the gift card use
The cards can come with a personalized message, photo, or video (if digital), and you can pick one of the eight available designs
You can't buy other gift cards with these
The company can't replace lost, stolen, or damaged cards
How To See the Remaining Credit on Your Abercrombie & Fitch Gift Card
When it comes to seeing the available funds on your used gift card, you have four options:
Using the Abercrombie & Fitch online balance checker
Calling the customer care line
Completing an online email form
Going to the nearby Abercrombie & Fitch store
The detailed instructions for each procedure are listed in the following table:
Online
Phone Call
In Person
Email

Visit the official Abercrombie web page
Scroll to the bottom of the homepage and select Gift Cards
Click on the blue Check Gift Card Balance button
Select your country
Enter your gift card details
Hit Check Balance

Call (866) 681-3115
Tell the agent that you want to know the current balance on your gift card
Provide your card details

Visit the nearest Abercrombie & Fitch store—you can find it via the store locator
Give the card to the store manager and ask them to check the balance on site

Go to the homepage of the Abercrombie website
Find the Help section and pick Customer Help
Click on Send an Email
Fill out the form and submit it
DoNotPay Assists You With Checking Your Gift Card Balance
Waiting on hold for hours when phoning the retailer can be quite frustrating, as well as completing multiple daunting steps to get a single piece of information. This is why DoNotPay has come up with a special feature that performs a balance check quickly and efficiently!
Here's how we can help you:
Click on Check Gift Card Balance
Take a snapshot of the back and the front side of your gift card and upload it
Provide us with your email address
Once you submit the photos, we will scan them and contact the company with a gift card balance query. As soon as we get a response, we will send an update to the email address provided.
How Can the Unspent Gift Card Funds Be Put to Use?
What happens when you finally perform the check and discover a few hidden dollars on your gift card? It's simple—you should decide how to use the remaining balance in the best possible way. Here are some ideas you may find useful:
How To Demand Gift Card Cash Back in a Few Clicks With DoNotPay
Don't let your unspent gift card funds end up in the hands of the government or get the "unclaimed money" status. Cash them out in a few simple steps with DoNotPay!
Complete a short questionnaire about your gift card, and our AI-powered system will automatically check if there is a cash back policy in your state. If it exists, we will send a reimbursement request to the company immediately!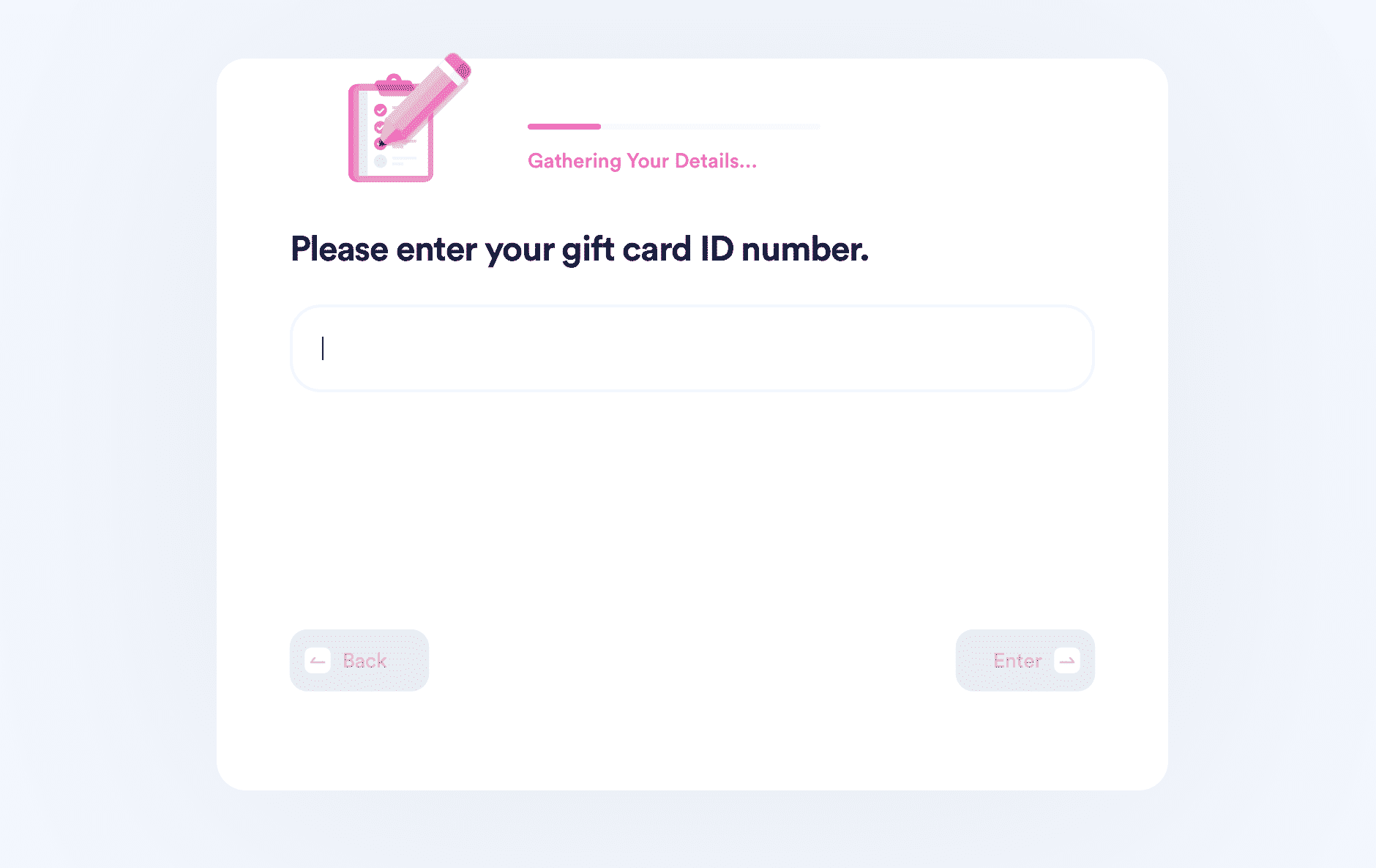 Here's what the procedure looks like:
and sign in
Choose Gift Card Cash Back
Enter the required details related to your card
What happens if the state where you live doesn't approve gift card cash back? Don't worry as this isn't a deal-breaker! We will gladly check whether the company has a branch in one of the 11 U.S. states that have a cash back policy or Puerto Rico. Your request will be forwarded to it in a matter of minutes!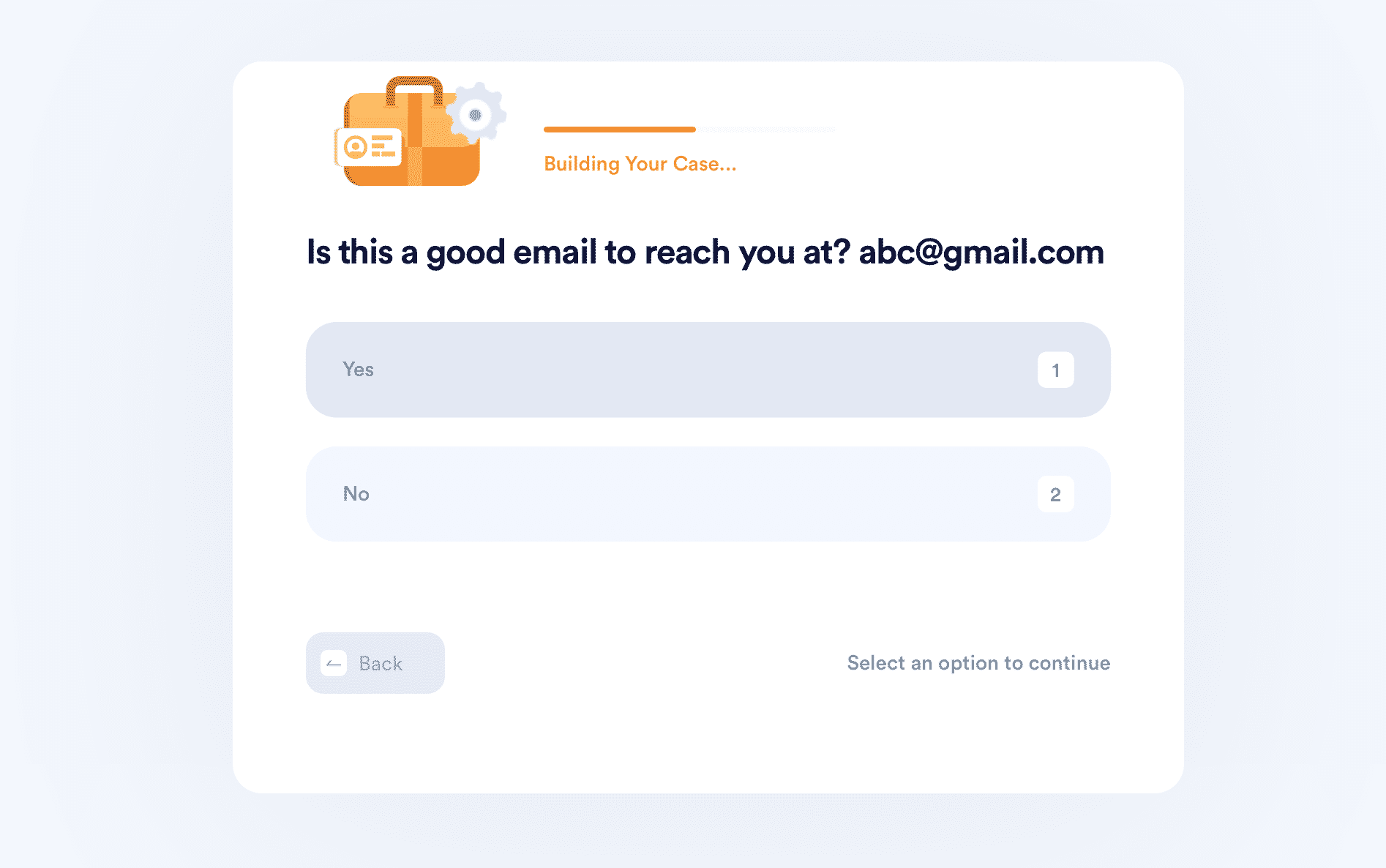 Discover the charms of our learning center by exploring our handy cash back guides for various companies, including:
Not Sure if You'll Have Enough Money at the End of the Month? We Can Help
Most Americans go through financial hurdles daily. You don't need to put up with it all—as soon as you sign up for our app and voice your struggles, we will provide our assistance! DoNotPay is capable of:
Dealing With a Greedy Company? No Need To Worry
Are you dealing with a company that doesn't want to cooperate and keeps ignoring your consumer rights? No problem—DoNotPay can help you sue the company in small claims court and win your case.
If you need us to draw up a legal document, get it notarized, and fax it to the court, we can do that as well.
Have you been trying to reach the company's customer support reps with no success? Don't get stressed—our app will gladly wait in the phone queue in your stead and notify you as soon as someone picks up.