Boot Barn Return Policy—How To Exercise Your Rights Without Breaking a Sweat
Wearing shoes that make your toes numb or garments that look better in the shop than on you is not fun. If you purchased some underwhelming products from Boot Barn, sending them back isn't a big deal. The Boot Barn return policy allows you to get a refund or an exchange provided you meet specific requirements.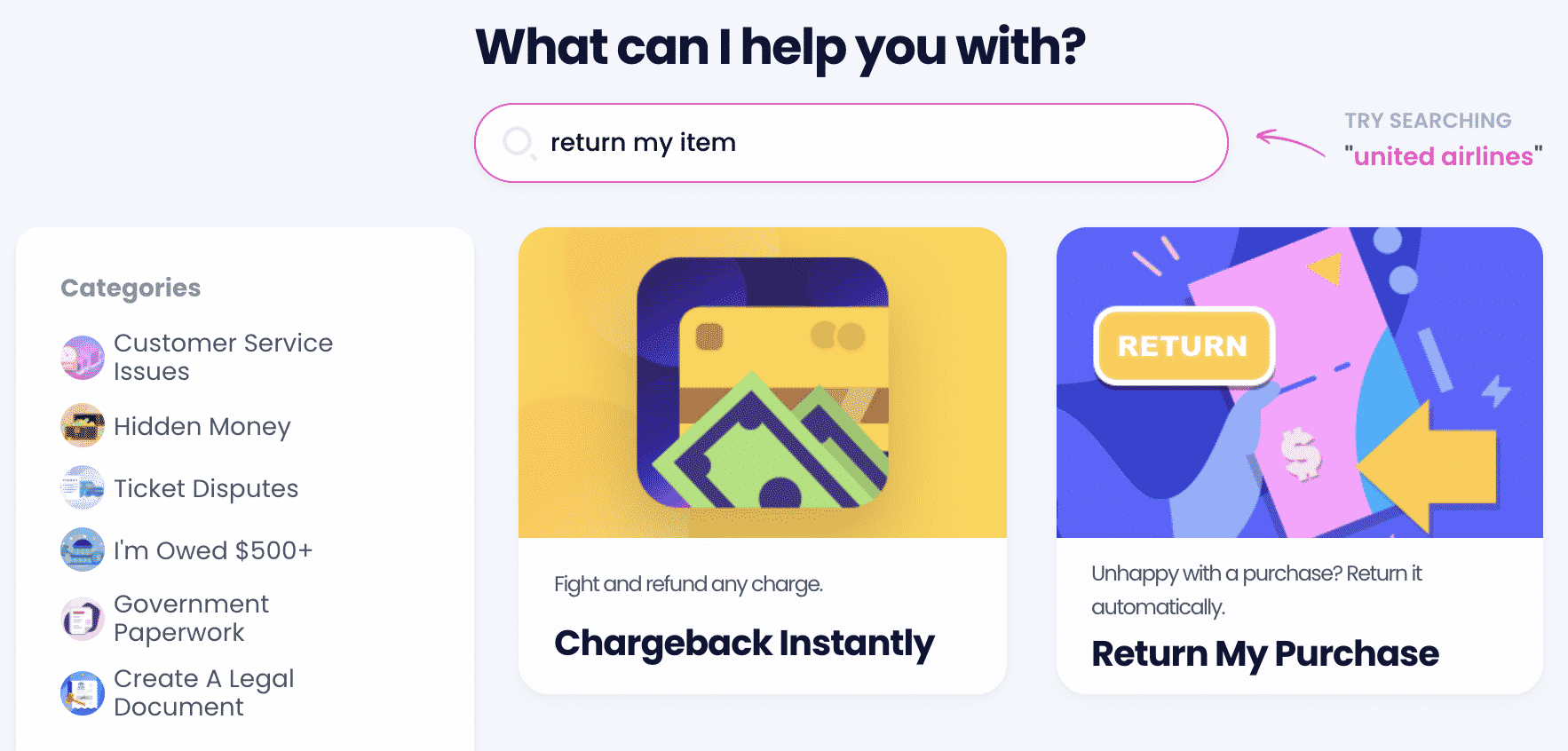 The process becomes a piece of cake when you . Completing and sending the form on our platform is as easy as tying shoelaces, and it lasts shorter than that. Besides saving your time, we help you save money, as well.
Boot Barn Return Policy—All the Facts You Need
The Boot Barn return policy obliges you to meet the following requirements to qualify for a refund or an exchange:
Provide proof of purchase, which is the receipt. If you fail to do so, Boot Barn won't accept the product
You have to send the item in its original packaging—a box or a bag
Tags you received with the product have to be in place
Items have to be in brand-new condition, without signs of wear, scratches, or other types of damage. If you wonder how to try footwear without damaging it, wear it on carpeted areas instead of hard flooring or concrete
The vendor will consider your return in case you send a request not later than 60 days from the date of purchase. If you ordered goods online and want to return them to a shop, you are eligible for a refund, an exchange, and a store credit.
Note that the company doesn't refund original shipping fees and handling costs.
Does Boot Barn Send Funds to the Original Payment Method?
If you purchased an item at a physical store, the company sends the refund to the original payment method.
The Boot Barn return policy specifies that cash payments will be refunded with a check.
When Can I Expect a Refund?
How long the return and refund process takes usually depends on a few factors:
Transit time of the shipment
Inspection of the item once it arrives in the company warehouse
Credit processing based on the paperwork you sent
In most cases, you will receive a refund in one to three weeks following your return request. Upon reception in the warehouse, the processing shouldn't take more than three business days. Boot Barn will notify you via email once they complete this step.
In case you chose a refund over a replacement, it takes additional two to five workdays for the funds to appear on your account.
What Are the Available Return Options?
If you decide that the Boot Barn merchandise doesn't fit you, you have two return options:
Online (by mail)
To a physical store
Taking the Item to a Retail Shop
Find the convenient Boot Barn store, bring the items you wish to return, and speak to the authorized staff that will take it from there.
You can also return goods you bought online to the store and avoid paying shipping charges.
Sending Products by Mail
You can initiate the return from the Boot Barn's Online Returns page. This is the info you need to provide:
Order number
Email address
ZIP code
Once you complete the procedure, put the merchandise in a shipping bag or box. Remove all labels from previous deliveries to avoid confusion, delays, and restocking fees.
When issuing the UPS return label, the company deducts the $10 shipping cost from your refund. If you choose an exchange instead of a refund, you won't bear the fee.
Can I Return Goods if I Don't Meet the Defined Requirements?
The Boot Barn return policy doesn't disqualify you by default if you don't know the order number or breach the 60-day time limit. In case you don't meet the criteria, send an email to custserv@bootbarn.com and state:
Your full name
Address
Product's style number
Allow one business day to get a reply and a copy of your order confirmation.
Send Your Return Request via DoNotPay With Ease
To simplify the return procedure, use DoNotPay—the online robot lawyer. Once you complete our simple questionnaire, we can handle everything on your behalf. All you have to do is:
Choose the Item Return Request option
Answer our chatbot's questions and include photos, if necessary
Tap the Submit button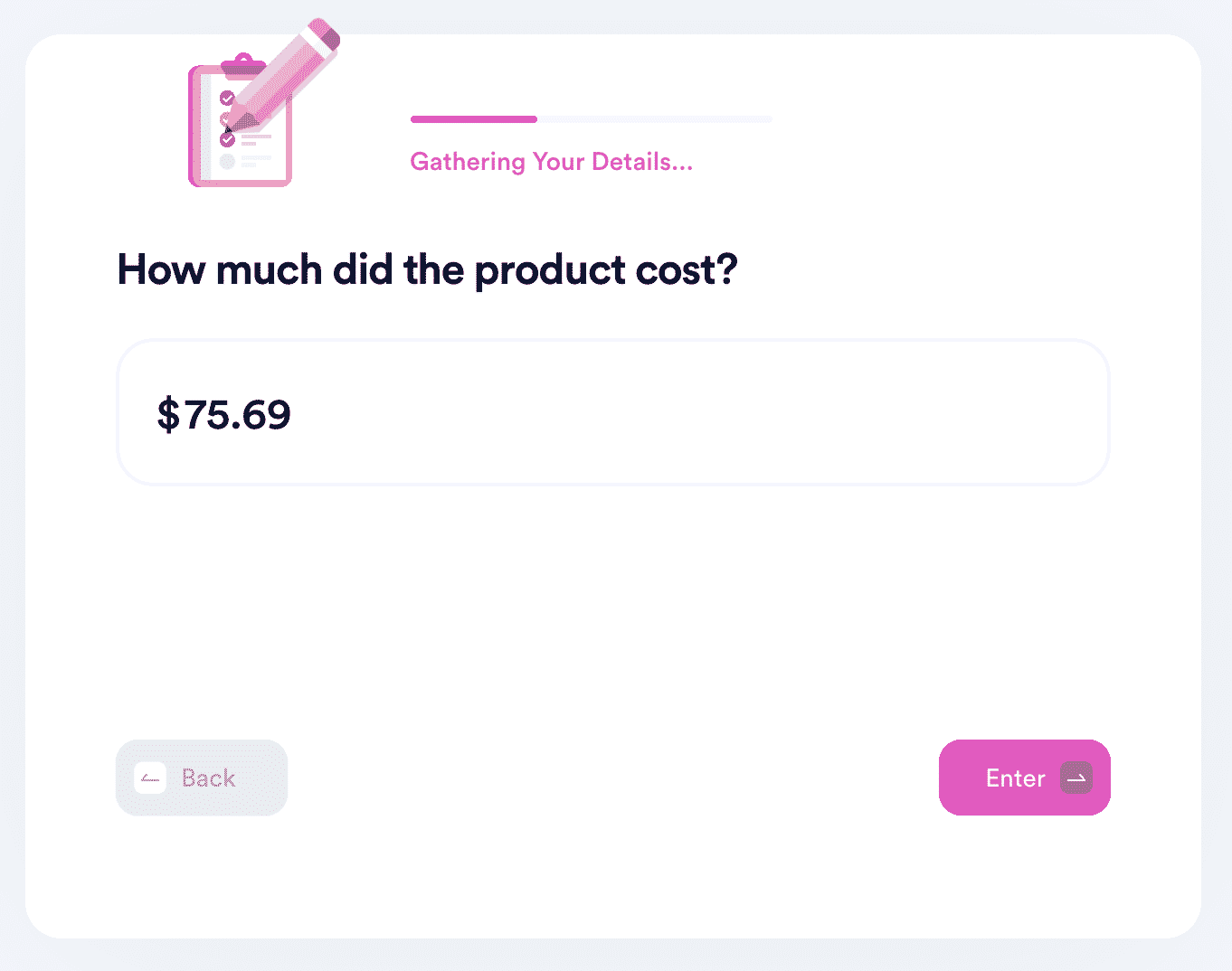 DoNotPay generates a custom letter informing Boot Barn about your return request specifying whether you prefer a refund or an exchange. Expect the company's reply soon because we include a deadline, too.
If you opt for a refund, you won't have to pay unnecessary delivery costs because DoNotPay provides a prepaid shipping label.
Can I Use DoNotPay To Return Goods to Other Sellers?
We'll help you return products to any merchant throughout the U.S. Check out our guides to return policies of some well-known retailers:
Item Returns and Other Annoying Tasks Take but a Minute With DoNotPay
Looking into resolving other tedious bureaucratic tasks with the help of our app? Check out a fraction of our product range that can assist you with:
Don't Stop There—See How We Can Help You Even Further
You can count on our app's assistance if you need to cancel any subscription, demand a refund from a company or airline, get help with utility bills, reduce your property taxes, get a tourist visa, appeal banned accounts, contact embassies, or get cash back on gift cards.
Think you have some missing money? Claim it before the government does it in your stead! Need help preparing for a government test? Skim through our guides! Want to schedule a DMV appointment in a snap? We'll do it for you! Have any other obstacles? We'll get rid of them in the blink of an eye.