The Ins and Outs of the Rural King Return Policy
Have you purchased an item from Rural King that's defective or doesn't suit you and that you'd like to return? This article explains the Rural King return policy and presents different ways to file your request with this company.
Revealing the Rural King Return Policy
To get a refund for a purchased item at Rural King, you'll need to provide one of the following:
A receipt—You can choose to get:

Cashback
Credit to your card or Farm Plan account

Your ID or driving license—If you've lost a receipt, you can receive:

The credit you can use for your next purchase
A gift card
Keep in mind that to replace a product or get a refund, you need to provide new and unused merchandise:
With all accompanying parts, tags, and documentation
Within 30 days of purchase
How To Return an Item to Rural King
If you've changed your mind or placed an order by mistake, you can return merchandise to Rural King using one of the following options:
How To Return an Item to Rural King
Steps
Get in touch with customer service
You should:

Call customer service at 1–800–561–1752
Receive a return authorization number
Attach the provided number to the item you're sending back
Settle return shipping expenses unless the free-shipping-return policy applies to your product

Keep in mind that you'll need to arm yourself with patience as it might take time to:

Reach a representative
Explain your case
Provide the necessary purchase data
Get the approval for the return

Use an online form
You could:

Access the Contact Us page
Provide your contact details
Enter the message
Click the Send Message button

Note that you'll need to wait for a representative to get back to you

Register for DoNotPay
Our AI-powered app will:

Generate a rock-solid request letter on your behalf in a matter of minutes
Ask for a return label so you can ship the item free of charge
Mail your letter to Rural King directly
DoNotPay Generates and Delivers Your Return Request in a Flash
Why would you want to bother with customer service, dialing, holding the line, or emailing when our robot lawyer can do that automatically?
We know:
What information your return request needs to provide
The address your letter should be delivered to
Open the Return My Purchase product
Answer a few questions about your purchase and let us know why you want to return the product
Include photo evidence of your purchase if available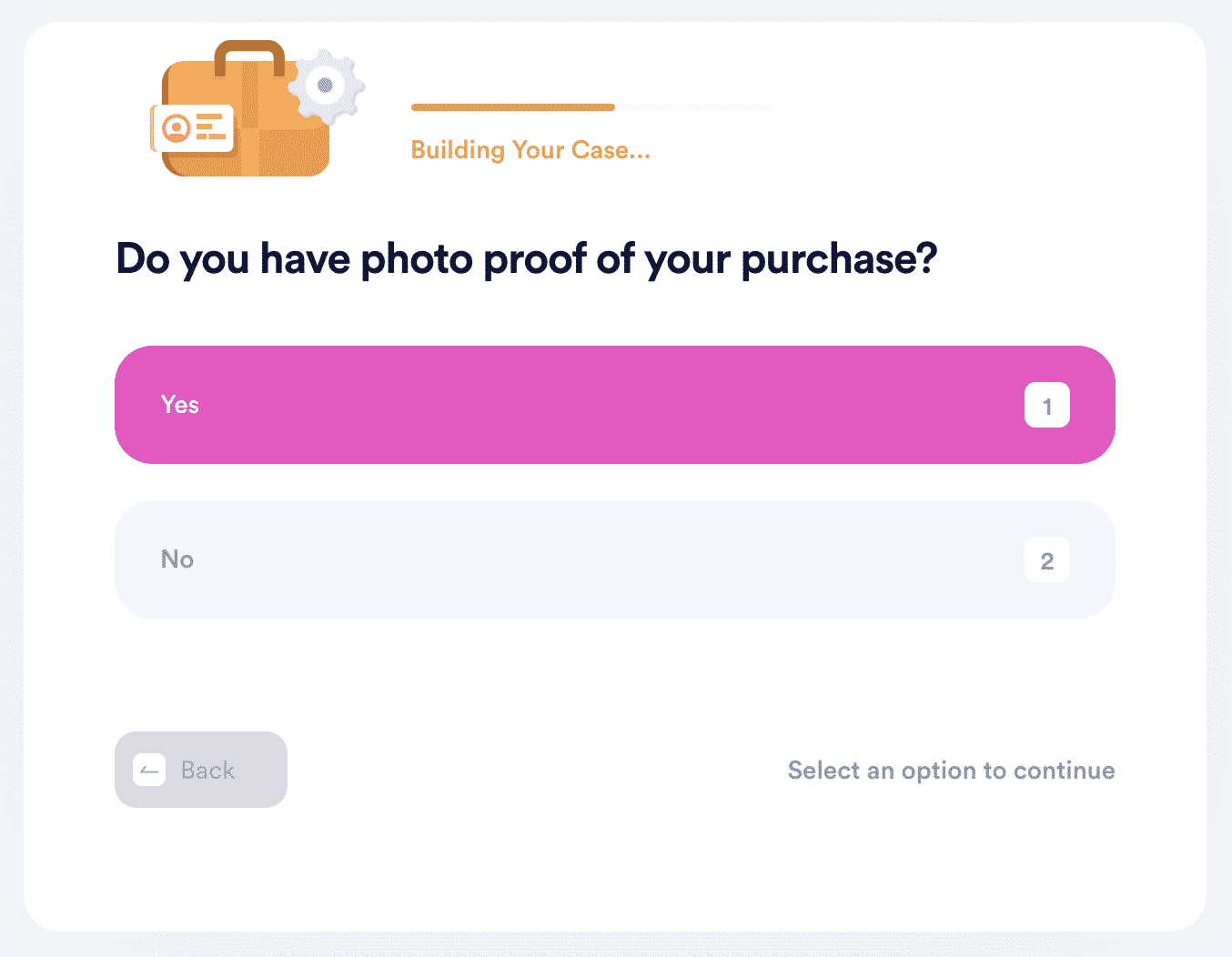 Once you've completed the above-listed steps, DoNotPay:
Creates a letter customized to your specific needs and merchant's return policy
Mails the request to the company on your behalf
DoNotPay can also help you get returns from a lot of different companies, including:
Would You Like To Get a Refund?
DoNotPay can help you collect a refund for a returned product from any company. Here's how you can do that easily:
Access our Chargeback Instantly option
Click on Get Protected
Answer a few questions our chatbot will ask you
Click on Sign and Submit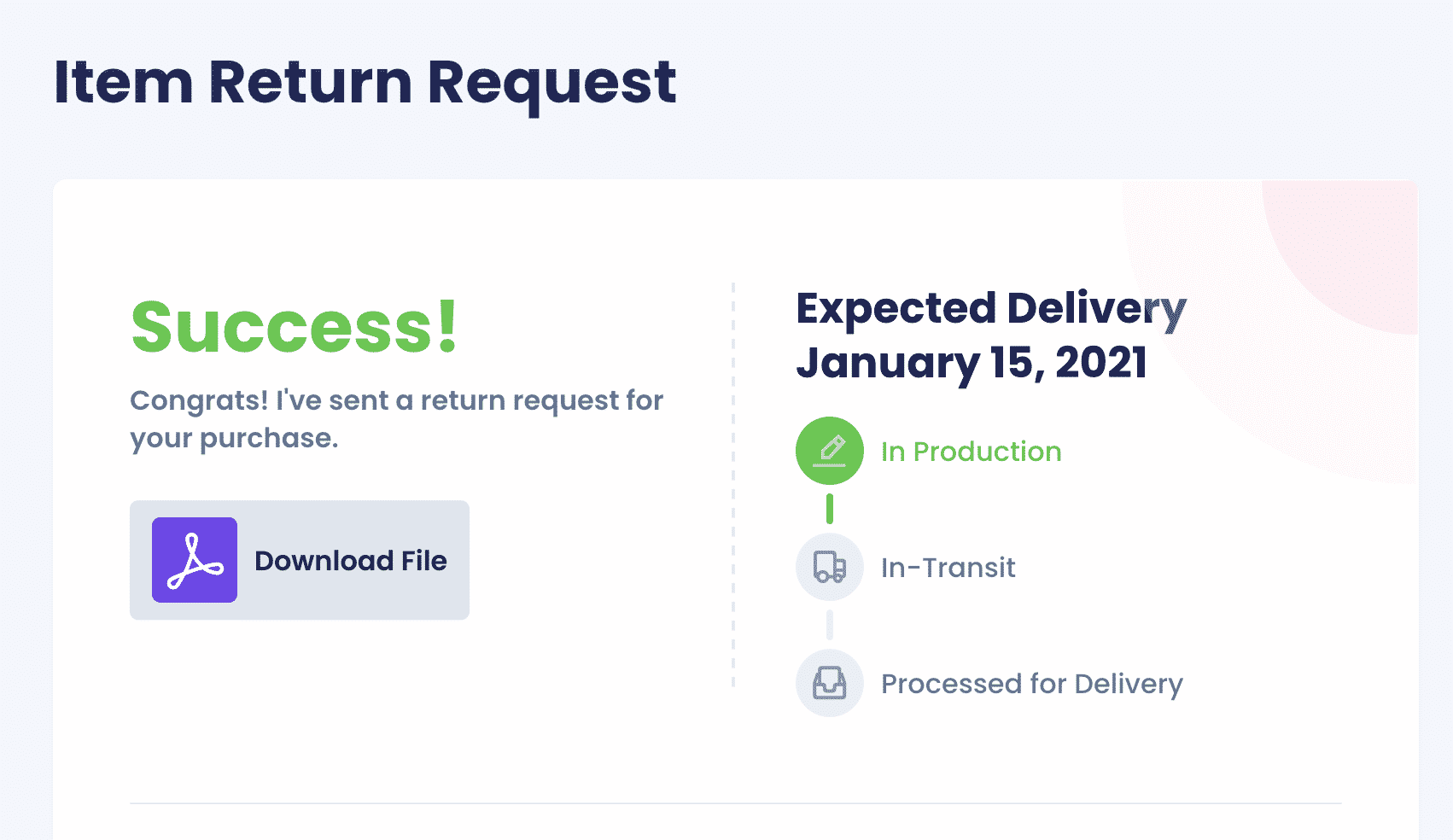 Items Not Covered Under the Rural King's Return Policy
Not to waste your energy and time, check out the following list of merchandise that Rural King doesn't accept for return:
Trailers
Generators
Firearms and ammunition
Gasoline-powered products
Major appliances, e.g., air conditioning, fridges, or freezers
While the Rural King's return policy doesn't apply to the above-listed items, you shouldn't give up on them.
Instead, you should check out the return policy of the manufacturer. Browse through DoNotPay's website since we can help you claim your warranty from various companies, including:
No More Faulty Items—DoNotPay Can Send Them Back, Get You a Refund, and Resolve Any Other Issue
DoNotPay is an expert at requesting refunds from various companies and airlines! Once you return your poor-quality purchase successfully, check out how our app can:
Tired of Companies Treating You Unjustly?
With our AI-powered robot lawyer app by your side, you no longer have to tolerate corporate attitudes.
Have you ever signed up for a free trial only for it to turn into a paid subscription automatically? No more—DoNotPay will cancel it on time once you get your hands on our virtual credit card! Is the company you're dealing with refusing to give you a refund for their unjust action? We'll take it to small claims court.
If you need a standardized legal document but don't want to pay hefty lawyer fees, we'll create one for you in a flash. Then, you can get it notarized remotely and send it to the court with the help of our online fax tool.