Remote Notary Public in Waco, TX—Notarizing Documents Made Easy
If you think seeing a notary public in Waco, TX, in person is the only way to get a document notarized, we're happy to inform you it's not! Not only can you notarize documents without visiting a notary in person, but we can show you how to book a remote notary at any time of day and night in a few minutes.
for around-the-clock notary service!
What a
Notary Public in Waco, TX
, Does
A notary public is an independent official appointed by the Texas government to witness the signing of documents and verify the signer's identity. Notaries' main duty is to prevent fraud and forgery by performing the previously-mentioned tasks. They should also:
Check whether the signer is aware of document contents and of sound mind during the signing process

Ensure the signer isn't under the influence or forced to sign the papers

Take

acknowledgments

Administer oaths and jurats

Certify

copies

of documents
Notary Public in Waco, TX
—What's the Procedure?
Notaries typically see you in their office to notarize your documents. The steps you should take to notarize a document the traditional way are as follows:
Search for a notary

—Use websites like

123notary.com

or

Notary.net

. You can also visit public places offering notary services, like

banks

and

AAA

or

UPS

stores

Ask about fees

—Get acquainted with notarization and cancellation fees to avoid any unpleasant surprises along the way

Schedule a meeting

—Call a notary or visit their office to make an appointment

Prepare the documents

—Gather all the documents you want to get notarized to avoid forgetting any

Bring your ID

—Prepare your ID, passport, or driver's license since you must prove your identity

Sign the documents

—Pay the applicable fees before proceeding to sign the documents

Finalize the procedure

—Wait for the notary to

sign

the documents and add an official stamp
Bear in mind that if you forget your ID or any of the documents you want to get notarized, the notary won't be able to proceed. They will have to reschedule, and you will have to start the process from scratch. Notaries aren't allowed to notarize documents without verifying the signer's identity first.
What Can I Get Notarized in Waco, TX?
There is no shortage of documents a notary in Waco, Texas, can notarize for you—from business contracts to financial papers. Check out the list below to see the specific documents Waco notaries deal with:
Business Documents
Financial Documents
Legal Documents

Articles of incorporation

Memorandums of understanding

Vendor contracts

Commercial leases

Employment contracts

Construction and loan agreements

Mortgage closing documents

Property deeds

Particular credit or loan documents

Trusts

Advanced directives

Executorships

Court documents
Mobile Notary Service in Waco, TX
Mobile notaries in Texas travel to any location you pick and notarize your documents on the spot. They charge additional travel and mileage fees.
Here's a list of mobile notary travel and mileage fees in TX:
Express Mobile Service

(9 a.m.–8 p.m.)—$25

Standard Mobile Service

(9 a.m.–8 p.m.)—$35

Late Evening Mobile Service

(8 p.m.–10 p.m.)—$70

Night Owl Mobile Service

(10 p.m.–12 a.m.)—$105

Overnight/Early Bird Mobile Service

(12 a.m.–9 a.m.)—$140

Mileage Surcharge

(per mile)—$2
Hire a Remote
Notary Public in Waco, TX
If you want to get documents notarized from the comfort of your home or office, remote online notarization (RON) is the option you're looking for.
By notarizing documents online, you can avoid traveling to a notary's office. You save time and get the job done effortlessly!
RON reached its popularity peak during the COVID-19 pandemic. It's super convenient because the entire process happens online, and both you and the notary provide digital signatures.
Notary Public in Waco, TX
—Fees
Notarization fees vary from state to state. To find out how much a notary public in Waco, TX, charges for their service, look at the table below:
| | |
| --- | --- |
| Notarial Act | Fee |
| Online notarization | $25 |
| Acknowledgment (first signature) | $6 + $1 per additional signature |
| Jurat | $6 |
| Verification | $6 |
| Certified copy of non-recordable document (per certificate) | $6 |
| Certified copy of notarial record (per page) | $0.50 |
Book a Remote
Notary Public in Waco, TX
, With DoNotPay in Minutes!
DoNotPay helps you schedule a meeting with a remote notary in a snap and finish the notarization process in a virtual environment! You can book an online notary whenever you want because we are at your disposal 24/7!
All you need to do is follow these instructions to get started: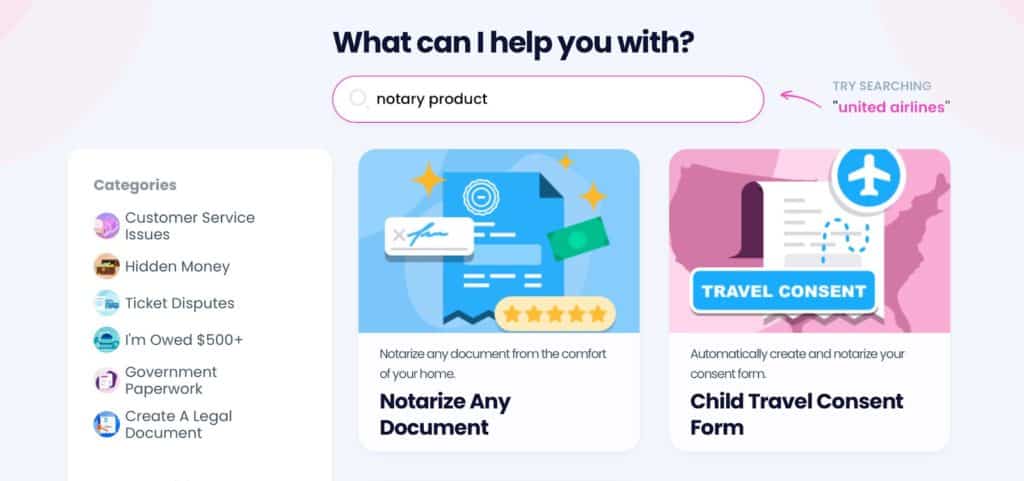 Choose the

Notarize Any Document

product

Submit your documents and give us your email address
DoNotPay will send a direct link to a remote notary's timetable, and you should pick a convenient slot.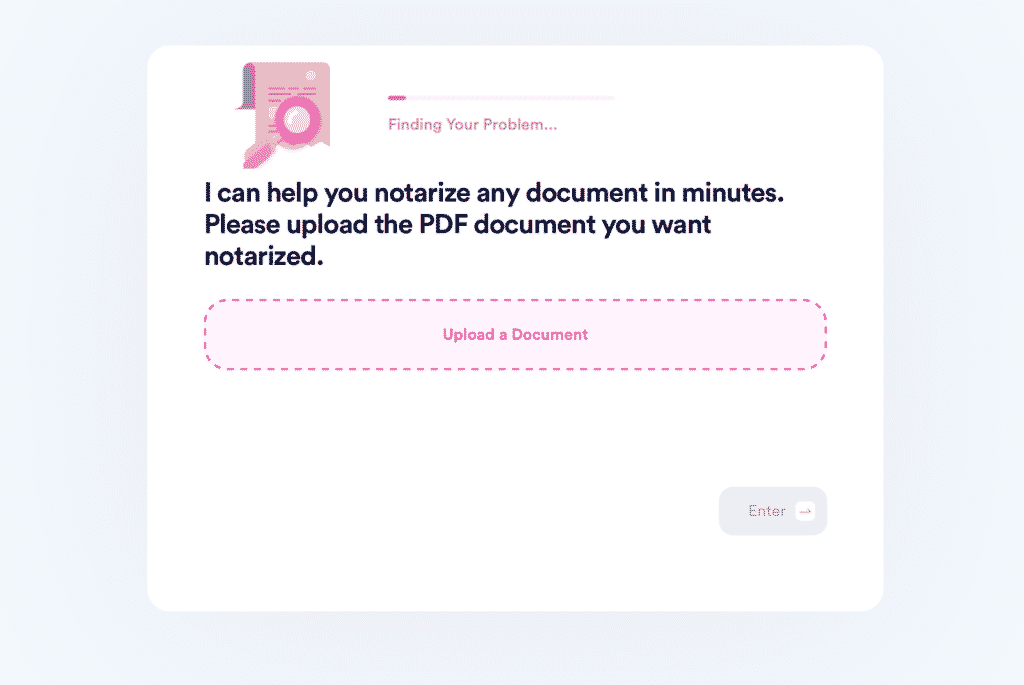 Although Texas passed the remote notary law, some states are still hesitant. Luckily, DoNotPay's notary service works anywhere in the U.S.! If your state doesn't allow remote online notarization, we will connect you with an out-of-state notary who can notarize your documents easily!
Say No to Spam and Unnecessary Paperwork
If your inbox, mailbox, or to-do list is overflowing, our app is exactly what you need! Check out ways to declutter your life:
You can have your cake and eat it too—DoNotPay makes it possible to cut down on unnecessary red tape and save you money—all in one full swing. We can help you overturn your parking tickets, apply for a college fee waiver, uncover missing money, submit a FOIA request, and much more.
Discover Numerous Fast and Easy Solutions
DoNotPay is all about helping you through a complicated task by coming up with simple solutions: