How To Verify a YouTube Account Without a Phone—Top Hacks
YouTube is the world's most famous video-sharing service. According to the company's blog post, this platform reaches over two billion users with active accounts monthly, thanks to more than 500 hours of content uploaded per day.
It's simple to create an account on YouTube and use its basic services, but verifying it allows you to unlock various practical features, including:
Streaming live

Posting videos longer than 15 minutes

Being able to dispute a Content ID claim

Enabling limited access for chosen people

Setting the desired thumbnail for each video manually

Inserting external links to various websites in your videos
This article will show you how to verify your YouTube account without purchasing burner phones or downloading fake phone number apps.
Is YouTube Phone Verification the Same as Getting a Verification Badge?
What you should be aware of from the beginning is that YouTube account verification isn't the same as obtaining a so-called verification badge.
Verification badges don't give you access to any additional features. Only uploaders with more than 100,000 subscribers can apply for them. Such a mark only confirms that their account is unique and offers high-quality content. You can perform phone verification regardless of the number of subscribers.
Why Does YouTube Require Phone Verification?
YouTube introduced this type of authentication to prevent the platform from becoming overflown with robots and numerous accounts that can be used for the wrong purposes. The admins need to make sure you are a real person as they need to eliminate abuse and the violation of prescribed rules wherever possible.
This method is also the way to improve your overall security on YouTube, as it makes it simpler to change the forgotten password, if needed, or recover a hacked account. When the platform has this piece of information confirmed, it will be able to inform you about any potential scams.
What Does the YouTube Verification Process Look Like?
The procedure for verifying your YouTube account is simple, and it doesn't take a lot of time. All you need to do is follow these steps:
Log in to your YouTube account and click on the

Settings

option on the left sidebar

Select

View Additional Features

within your

Account

section

Click on the blue button that says

Verify

Choose your country, pick whether you want to receive a code by text message or by an automated call, and enter your phone number in the required field

Wait for a six-digit verification code, enter it, and click

Submit
Potential Issues You May Face During the YouTube Verification Process
The most common issue you might encounter while trying to perform a phone verification is not receiving a text code. There are several reasons why this could happen, and you can find them in the table below, along with possible solutions:
Issue
What To Do

Several accounts connected to the same phone number

Use another person's phone number

Text messages from Google not supported by your carrier

Try using a voice call to get the code

Use another phone number if you have one

Ask somebody to use their phone number to verify the account

Text messages delayed significantly

Wait for several minutes

Try requesting the code again if nothing happens

Switch to the voice call option
Ways To Avoid Phone Verification
It's easy to type your phone number into the required field, but do you feel safe while doing it? The research showed that less than 20% of Americans feel comfortable with leaving their personal details on the internet. Online security concerns are the reason why most people try to avoid this step whenever possible, using various tricks. Here are some of them:
Burner phones

—You can purchase these devices online on

Amazon

and similar websites or in stores like

Target

or

Walmart

. It might be too pricey for a single verification purpose, but if you want to use it for other services as well, a burner phone will do the trick

Google Voice

—It's a good option if you want to verify an account via phone call, and it's free to use, but you need to provide your real phone number to be able to use this service. Some services tend to block this feature as scammers and fraudsters use it frequently.

Fake phone number apps

—These can generate a

temporary phone number

when needed and deactivate it later. Providing the app with your real phone number is a disadvantage here as well, but that's the only way the fake phone app can redirect text messages and calls to you

Using other phone numbers

—If you don't have enough patience to create

fake phone numbers

, but you have a relative or friend who doesn't mind inputting their personal details, that might save the day
How To Avoid YouTube Phone Verification With DoNotPay's Burner Numbers

DoNotPay makes it possible to switch your real phone number for a temporary one while verifying any service. Unlike other platforms or apps that might charge you a lot of money for a single phone number use, our app enables you to create as many burner numbers as you want.
Here's how you can use the Burner Phone feature within our app:
Open DoNotPay in your

Go to

Burner Phone

and type the name of the service

Click on

Create a temporary number

Select

View My Text Message
The app will show the text message with the verification code you received from the service provider. All that remains is to enter it in the required field and finalize the verification procedure.
You can use a single burner number only once since it will be available for receiving text messages and calls for ten minutes. As soon as this period ends, the system will deactivate the number and delete the message.
Prevent Any Free Trial From Turning Into a Paid Subscription With DoNotPay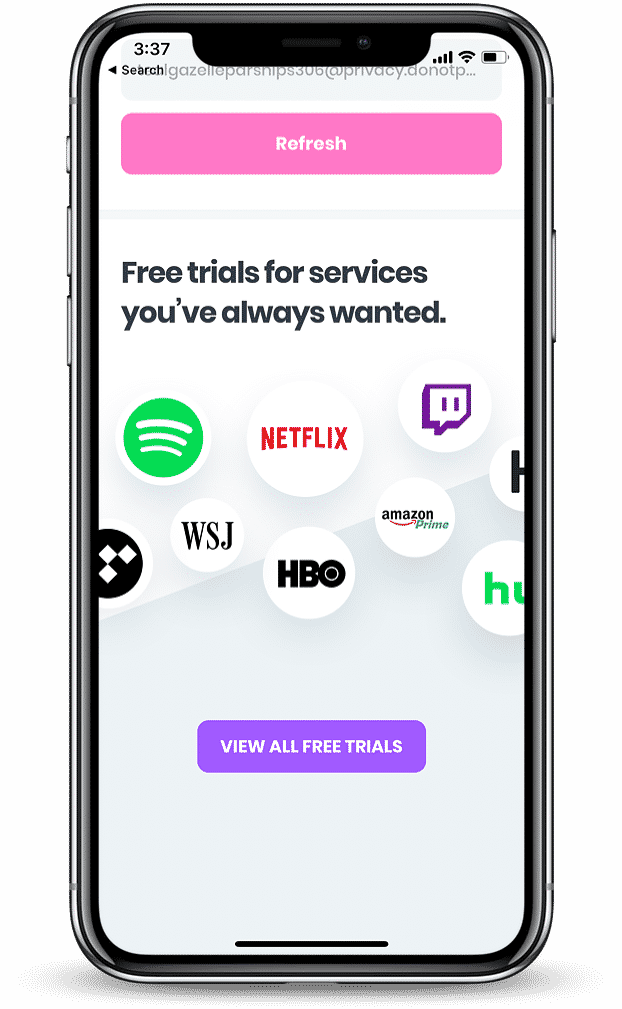 Has it ever happened to you to get charged for a service after a free trial without being aware that it turned into a paid subscription automatically? DoNotPay can also prevent companies from taking advantage of your bank details and make unauthorized transactions by providing you with a Free Trial Card.
This feature works in the following manner:
We create a unique 16-digit code similar to a regular credit card number and a randomly generated security code

You can input these details instead of your real bank information once you decide to sign up for a free trial

The subscription will be canceled immediately when the trial period ends. The merchant won't be able to take any money from the Free Trial Card because it isn't connected to your actual bank account
DoNotPay protects your sensitive information and lets you enjoy any free trial with zero worries. You can give a chance to all services you have always wanted to try, including Hulu, Philo, Spotify, Audible, YouTube TV, YouTube Premium, and many more.
What Else Can DoNotPay Do?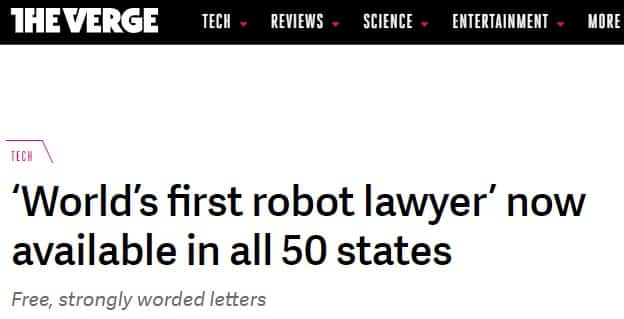 If you are still unsure about burner phone features, we will be happy to let you find out more about this topic and teach you about obtaining these devices from Verizon, AT&T, or T-Mobile. Our learning base contains everything you have ever wanted to know about getting fake phone numbers to verify Yahoo, Google, or PayPal accounts.
Feel free to get acquainted with our app in any and examine our amazing features that can help you with:
Disputing traffic tickets

Fighting speeding tickets