buybuy BABY—Check Your Gift Card Balance and Cash It In the Easy Way
Have a used gift card from buybuy BABY? Check your gift card balance because you can get cash for it. The process might seem difficult at first, but don't worry—DoNotPay is here to make it simple.
Our article will show you how to conduct a buybuy BABY gift card balance check and retrieve your leftover funds using our AI-powered app. DoNotPay can also show you how to:
What Is a buybuy BABY Gift Card, and How Does It Work?
Here's some basic info on buybuy BABY gift cards:
How To Do a buybuy BABY Gift Card Balance Check
buybuy BABY gift card balance can be conducted:
Online
Over the phone
In person
Via DoNotPay
How To Check Your buybuy BABY Gift Card Balance Online
To check your remaining buybuy BABY gift card balance online, you will have to:
Go to the company's official website
Scroll down to the bottom of the page
Click on Gift Cards
Enter your gift card number and PIN
Hit Check Balance
Checking your buybuy BABY Gift Card Balance Over the Phone
Want to check your buybuy BABY gift card balance via phone? Dial 1-877-328-9222 and:
Wait for a customer service rep to pick up
Give them your gift card number and PIN
Inquire about your remaining gift card balance
Check Your buybuy BABY Gift Card Balance in Person
Prefer conducting business in person? Find a buybuy BABY store using the locator and:
Visit a nearby store
Give the cashier your gift card
Ask them to check your remaining balance
Check Your buybuy BABY Gift Card Balance via DoNotPay
If you don't want to bother with checking your buybuy BABY gift card balance on your own, you're in for a treat! DoNotPay is here to check your balance for you!
, and finish these steps to get started:
Pick the

Check Your Gift Card Balance

feature

Snap and upload front and back photos of your gift card

Confirm your request
We'll contact the company's customer service and inform you about your remaining balance promptly.
What Can You Do With the Leftover Funds on a buybuy BABY Gift Card?
You've checked your remaining buybuy BABY gift card balance, but you're unsure how to use it? Check out the table below to see:
Way of Using Your Remaining Balance
Explanation
Spend any remaining funds
Do you have a friend or a family member who's expecting a baby? If you have enough balance on your gift card, you can surprise them with products from buybuy BABY, such as:

Cribs
Bibs
Diapers
Bassinets
Baby baths
Bath toys
Playmats

Sell the gift card
Are you patient enough to list your gift card on an online marketplace and wait for a potential buyer? You can do it on eBay, Craigslist, or even Reddit.

Keep in mind that you will have to pay for the shipping costs. You also won't be able to sell your gift card for the full amount of balance on it

Visit a gift card exchange kiosk
Coinstar has gift card exchange kiosks all over the States. Visit one and claim a percentage of your remaining balance by inserting the gift card into the kiosk
Can You Redeem a buybuy BABY Gift Card for Cash?
buybuy BABY gift cards are not redeemable for cash unless required by state laws. Puerto Rico and 11 U.S. states have legislation that allows you to cash out gift cards. The trick is that the amount of money you can get is limited. For example, if you live in California, you can get $10 for your gift card, whereas in Maine, you can claim $5.
Not a resident of California or other cash back states? No problem! DoNotPay has a solution!
With our Gift Card Cash Back product, you can redeem your gift card no matter where you live!
Use DoNotPay and Claim Your Remaining Buy Buy Gift Card Balance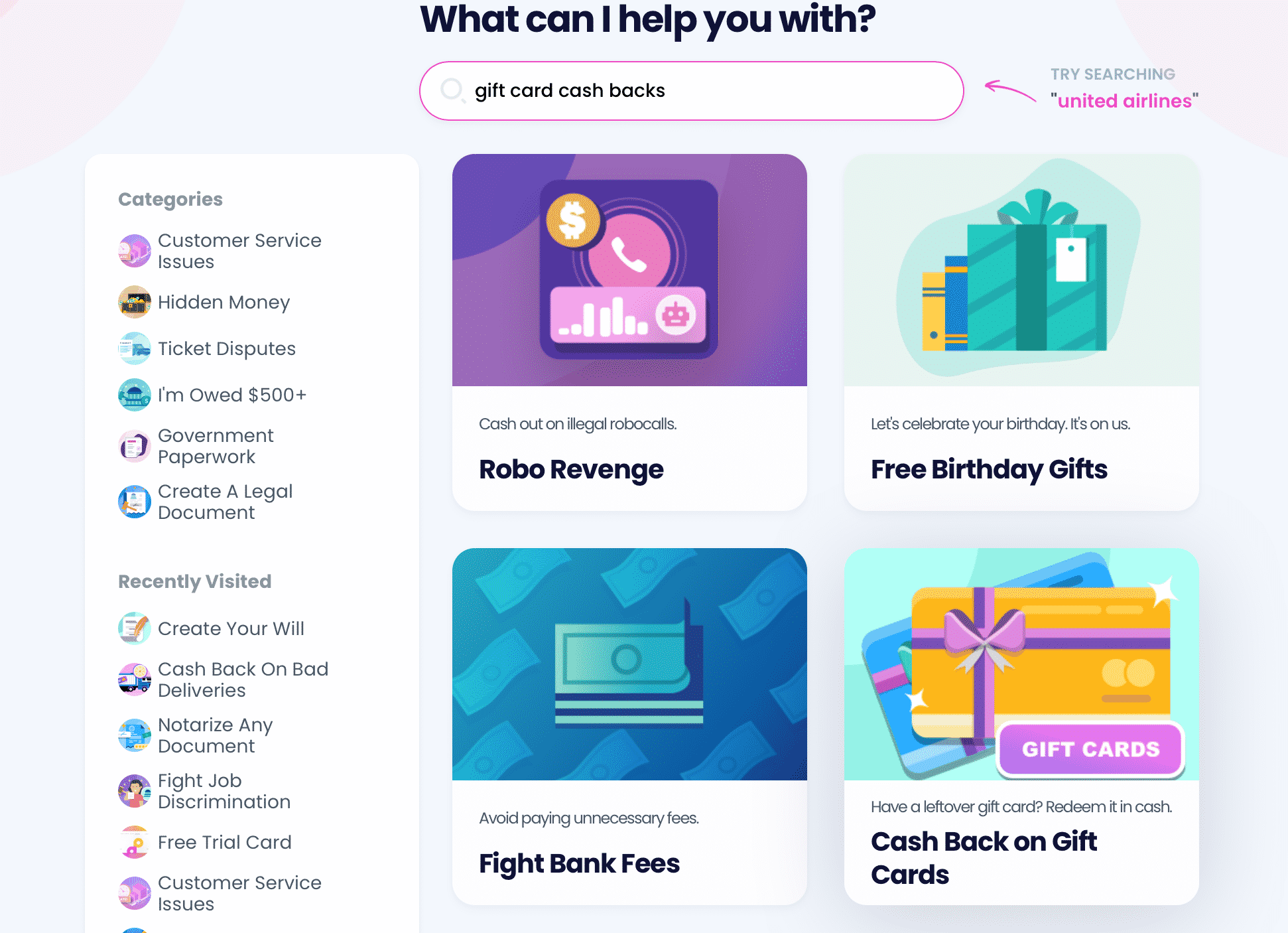 If you want an easy way of cashing in your buybuy BABY gift card, DoNotPay has a product for you! Our Gift Card Cash Back tool will help you claim your unused funds in a few clicks. Here's how it works:
Select the Gift Card Cash Back product
Enter the necessary gift card details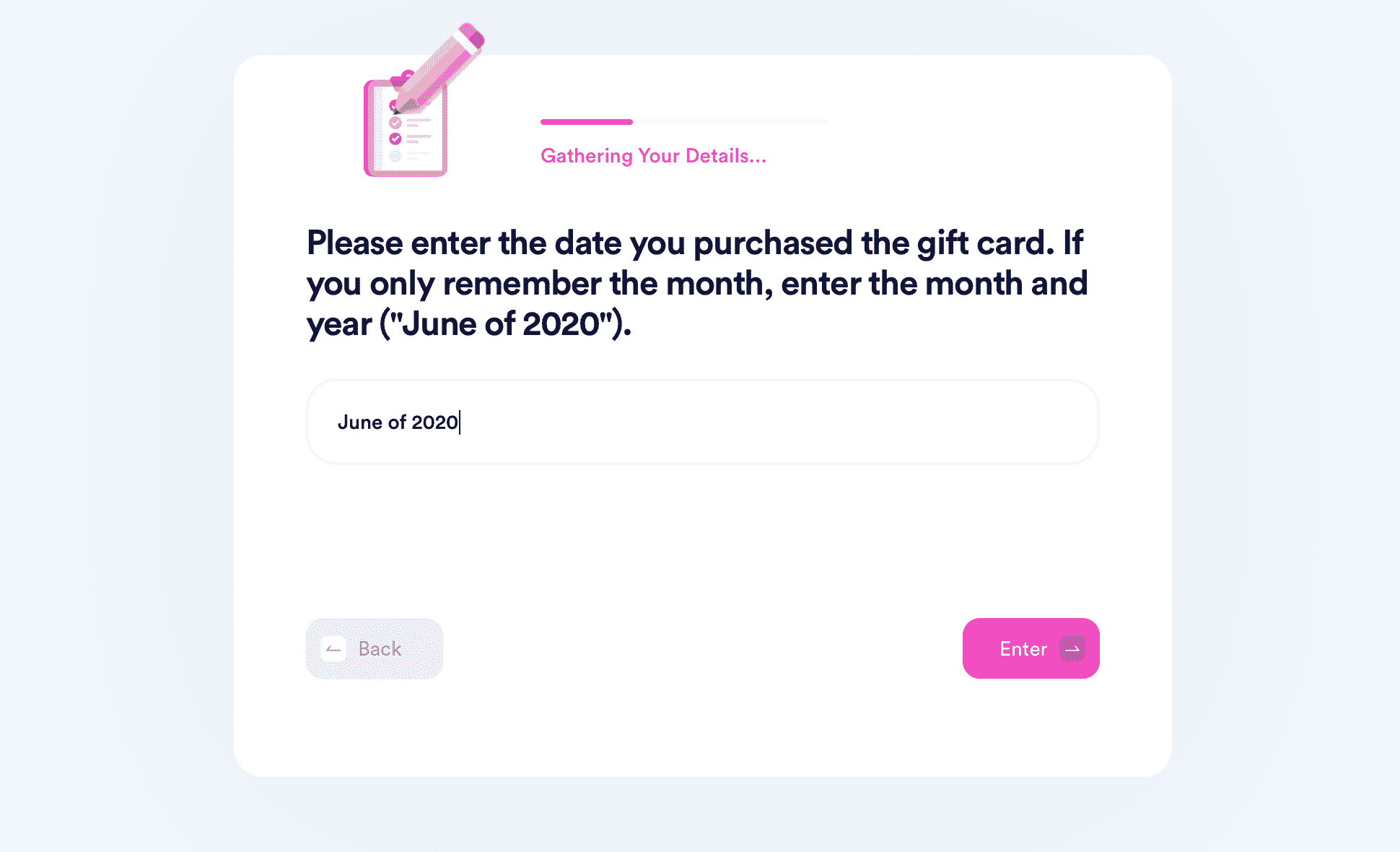 We will then forward your request to a buybuy BABY store located in one of the cash back states. You should receive your money within 14 days.
DoNotPay's assistance doesn't end there! Check out our learning center and get cash back on gift cards from other companies, including:
DoNotPay Resolves Both Bureaucratic and Legal Issues
One of our app's best qualities is its versatility. You can use your personal AI-powered assistant to overcome both legal and bureaucratic obstacles without breaking a sweat. No more waiting in lines or breaking the bank due to sky-high lawyer fees!
Take a look at what you get access to for a low monthly fee:
Can DoNotPay Do Anything Else?
The world's first robot lawyer is capable of so much more! No matter if you want to find your unclaimed money, apply for clinical trials, get rid of email or text spam, prepare for a government test, fight workplace discrimination, or get gift card cash back, DoNotPay can help!
What are you waiting for? Sign up for DoNotPay now to enjoy our nifty products!