Aaron's Rental Return Policy Explained
Getting merchandise without having to pay a large sum upfront might be a great opportunity for some.
Before signing the contract, you should look into Aaron's rental return policy to make sure it suits you. This article presents the details you should be aware of when considering entering Aaron's leasing program.
to return, replace, and collect a refund from various merchants, such as:
Aaron's Return Policy Unveiled
Under Aaron's lease agreement return policy, you can contact a local store to set up a pick-up and return date. Keep in mind that you:
Are not entitled to a refund
Have to send back all accompanying accessories together with the product
Can pause and resume your lease agreement in the future for anything you've purchased at Aaron's apart from the following items:

Lawn equipment
Seasonal products
Custom order items

Won't need to pay any additional fees or penalties for canceling your lease agreement before you've settled all your installments
How To Organize a Return to Aaron's
The list below presents options you can take to return an item following Aaron's rental return policy:
Get in touch with customer service
Contact a local store
Use DoNotPay
Get Ahold of Aaron's Customer Service
You could try to reach customer service if you're not satisfied with your rented item and discuss the details about a return and cancellation of your lease agreement.
The following table shows how to get in touch with Aaron's representatives:
Contact Customer Service Via
Details
Email
You should:

Head to the Contact page on Aaron's website
Enter your first and last name
Provide your email address, phone number, and physical address
Type in your message explaining you'd like to return a product
Click the Submit button at the bottom

Keep in mind that you'll probably need to wait for a while to hear back from a representative

Live chat service
To access Aaron's live chat service, you need to:

Scroll down to find the Support section on Aaron's website
Click on the Live Chat option
Provide your message in the pop-up window
Contact an Aaron's Store
You could get in touch with a store that is closest to you to schedule a return. Here's how you can get ahold of a store assistant:
Scroll down to the Support section on Aaron's website
Click on the Find a Store option
Enter your ZIP code or city in the search box
Hit Enter
Browse through the provided list to select a location that's most suitable for you
Keep in mind that you might need to wait on hold and call back before an assistant answers your call and approves your return request.
DoNotPay Organizes a Smooth Return on Your Behalf
There's no need for you to lose your patience holding the line and waiting for a representative to pick up and speak with you.
Why would you want to waste time dialing, emailing, and waiting for a response? You can use our AI-powered app instead and complete the whole process in minutes!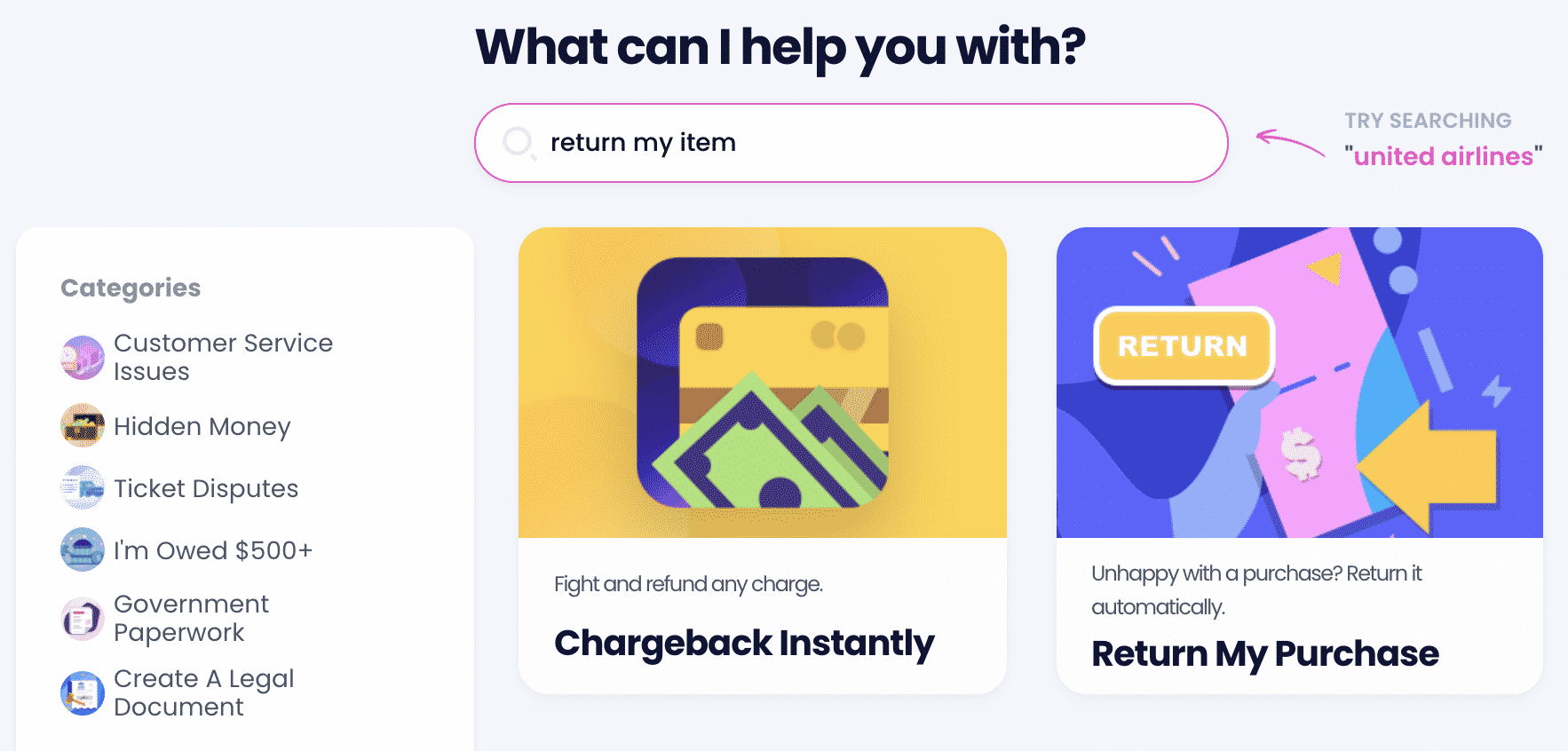 and follow these steps:
Visit our Return My Purchase product
Provide answers to a few questions regarding your merchandise
Attach photo evidence of the purchase if possible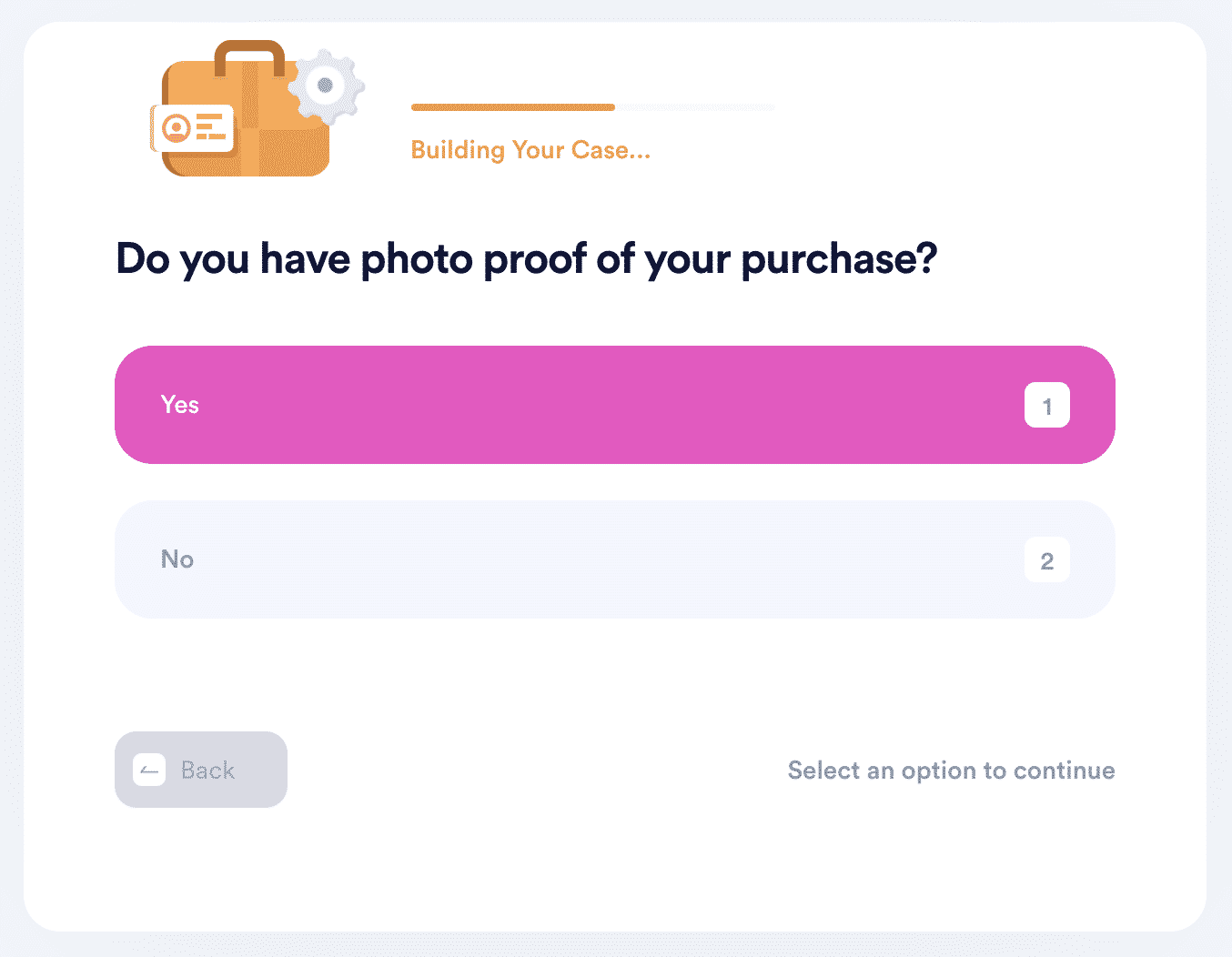 DoNotPay produces an airtight letter containing all necessary details and explanations. We will also mail the letter to the company so that you can save yourself a trip to the post office and postage.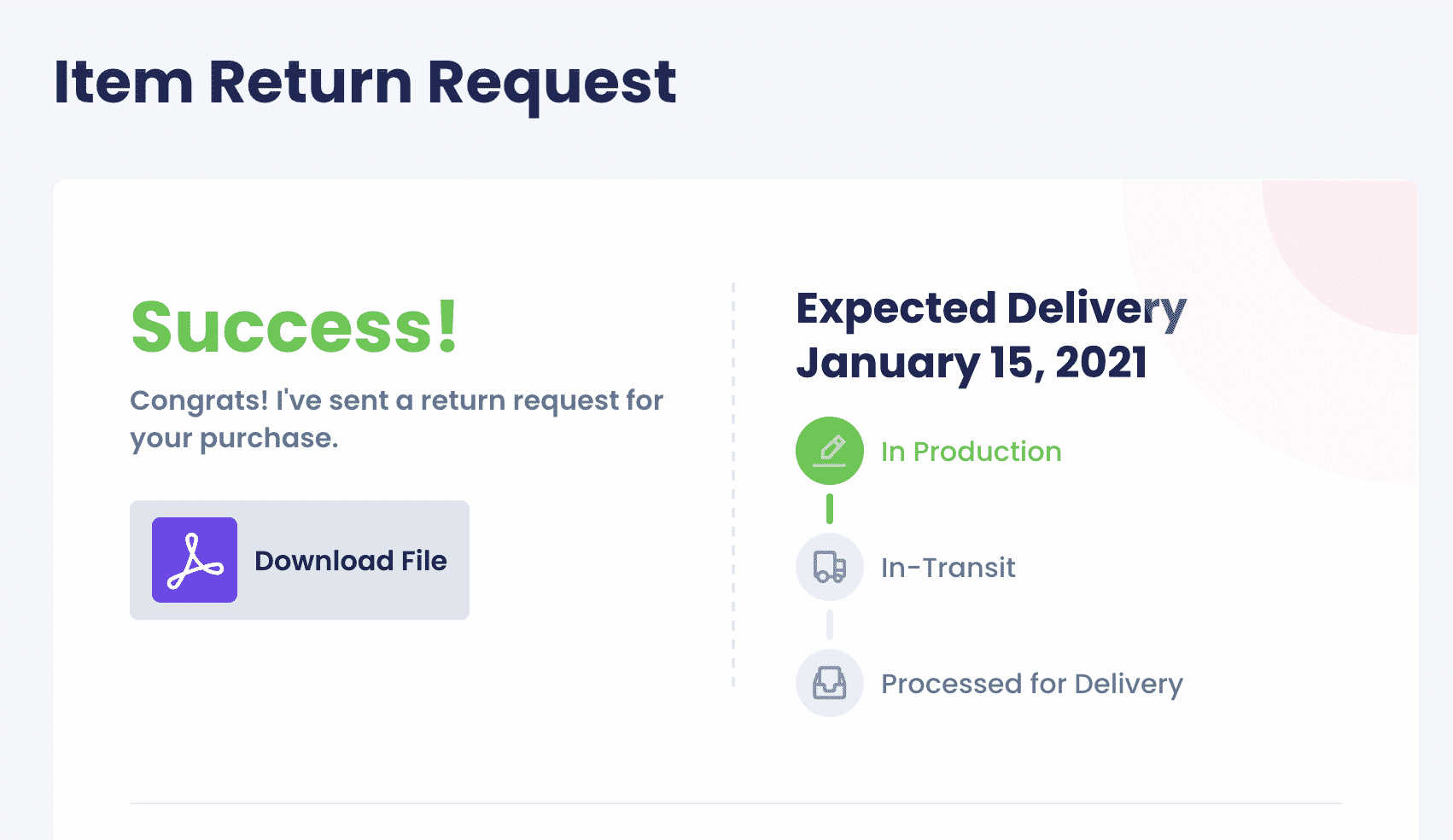 Keep in mind that our robot lawyer can help you organize a return, exchange, and refund from numerous companies, including the following:
Has Your Return Request Been Declined? You Don't Have To Settle
With DoNotPay by your side, you can rest assured that you'll get what's rightfully yours. We'll draw up a refund request letter in your stead and send it to the company in question. If it refuses to cooperate, our app will help you take it to small claims court.
We'll fill out all the necessary court forms, generate any legal document you need, get it notarized remotely, and fax it to any recipient of your choice. You're not alone in your fight for justice!
If you're dealing with anyone else who's difficult—be it a creepy stalker, neighbor, coworker, or email or text spammer—you can count on us to safeguard you.
Looking for Any Other Type of Assistance?
The best part of subscribing to DoNotPay for a low monthly fee is that you get access to all of its products. You can use them to: