Why Is My Package Still in Transit—USPS Delays Deciphered
Why is my package still in transit? USPS may promise delivery on time, but the delays happen again and again. You don't have to worry about your missing parcels! We are here to explain how the USPS service works and what the possible delay reasons are.
to learn how to file a claim and request a refund in a snap!
Why Is My USPS Package Not Moving?
It's not uncommon for packages to get stuck in transit. The reasons behind this are various, but here are some of the common ones:
| | |
| --- | --- |
| Reasons for Delays | Explanation |
| Customs clearance | Certain countries outside of the U.S. and the EU need special documentation to receive packages. If the documentation isn't provided, the packages will get stuck in transit |
| Wrong address | Giving a wrong address is the most common reason for shipment delays. You should always double-check whether your address is correct before placing an order. If this is the reason behind your package being stuck in transit, contact the courier and correct the info |
| International shipping | The shipments coming from overseas will automatically take longer to be delivered than others |
| Weather/traffic | Severe weather, natural disasters, rush hours, and similar weather and traffic conditions will often lead to the packages being delivered late or getting stuck in transit |
| Lost package | Packages will sometimes get lost. Although it is not a pleasant experience, you can resolve the issue by filing a claim and requesting a refund |
| Oversized/overweight package | If a package is heavier or bulkier than expected, it can be returned to the sender, or you'll be asked to pay additional charges for it |
| Undeliverable shipment | Certain items are listed as prohibited or restricted and cannot be shipped. If a sender sends one of these items, the package will likely be destroyed or returned |
| Improper packaging | Packages that are not safely packed or show any signs of sharp items inside will probably be stopped in transit |
What Should I Do if My USPS Package Hasn't Moved?
If your USPS package hasn't moved in a while, you should first check the delivery standard for the mail class you chose. Find the specifics in the list below:
First-Class Mail—1 to 3 business days
Priority Mail—1, 2, or 3 business days
Priority Mail Express—1 to 2 calendar days
USPS Retail Ground—2 to 8 business days
Media Mail—2 to 8 business days
Bound Printed Matter—2 to 8 business days
Parcel Select parcels—2 to 9 business days
Parcel Select Lightweight parcels—2 to 9 business days
USPS Marketing Mail—3 to 10 business days
If you wait longer than five days for the First-Class and Priority Mail or longer than 14 days for other mail classes, you should contact the courier.
Contacting USPS for Not Delivering Packages
You can contact the USPS customer support by calling them or visiting the nearest USPS location in person:
Calling the USPS customer support—Dial 1-800-275-8777 and talk to a rep. Explain your issue and ask how you can resolve it. They'll provide you with further instructions
Visiting a USPS location—Go to a nearby USPS location and ask the employees to help you with your request. You will have to fill out a request on the spot
USPS allows you to file a claim in case your USPS package is lost or damaged. For the package to be declared missing, you'll have to wait to see if they can find your late delivery first. If they don't find it, your package will be declared lost. You will then be able to file a missing parcel claim within 60 days of the mailing date.
Filing Claims and Requesting Refunds Is a Breeze With DoNotPay
Are you tired of waiting in lines or dealing with lengthy and dull phone calls with customer services? You're in luck because DoNotPay offers the perfect solution!
You can avoid spending hours dealing with filing claims and let our Al-powered app do the job instead! We'll use the info you provide to send a claim or request a refund on your behalf. The best part is that it takes almost no time at all! Here's how the process works:
Select the Late Delivery Refund feature
Choose the courier and supply the required info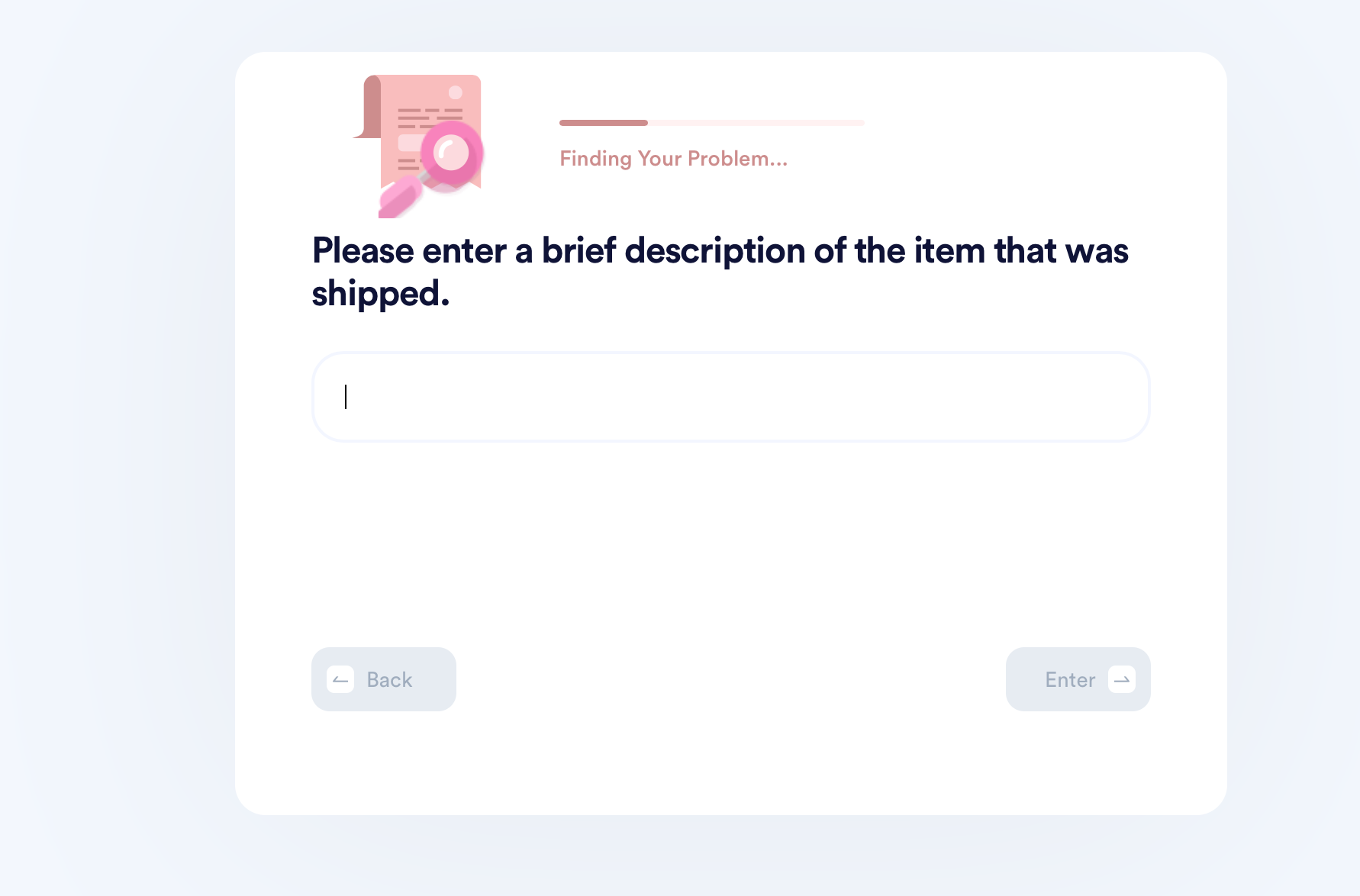 That's it! We send the claim to the USPS claims department in your place. Filing a USPS insurance claim is also something DoNotPay can help you with hassle-free!
Need More Assistance? DoNotPay Got You Covered!
If you need to track your UPS and FedEx missing packages or file claims for Amazon, FedEx, USPS, and UPS late deliveries, DoNotPay will show you how! We also answer these commonly asked questions for you:
Find Hidden Money With DoNotPay Effortlessly
Our app can do more than request delivery refunds for you. We can help you identify all your hidden expenses and save your money for more relevant matters. If you use DoNotPay, you can:
Earn Some Extra Cash With DoNotPay's Help
Not only can we eliminate all hidden expenses you have, but we can help you put more money in your pocket! We don't let you forget the smaller but meaningful gains you can make from gift card cash backs, raffle ticket wins, or warranty claims. Our nifty app can also assist you in getting some serious cash by way of chargebacks, insurance claims, airline compensation, college fee waivers, paid clinical trials, or crime victims compensation. We can also show you how to sue any company or individual for compensation in small claims court.