Amazon Sent Package To Wrong Address? Here's What To Do!
Waiting for an item you ordered online to arrive only to find out that Amazon sent the package to the wrong address is infuriating. If you're unsure what to do, we'll show you how to track your package and request a late delivery refund in minutes with our app!
We save your time and nerves by doing everything in your stead and getting your money back hassle-free.
Why Was Your Amazon Package Sent to the Wrong Address?
Before taking steps to solve your issue, check out the most common reasons your package was delivered to the wrong address in the table below:
Reason
Details
You recently moved
If you moved and forgot to update your address, the courier most likely dropped off the package at your previous residence. To update it:

Go to Your Addresses
Select Add address
Edit or delete your address and set it as default by clicking the link underneath it

Incorrect address
You misspelled your street name or apartment number
Courier's error
Sometimes, the courier might misread the address and deliver your package somewhere else
What To Do if Amazon Sent the Package to the Wrong Address
If you think that your Amazon package was sent to the wrong address, you should:
Track it down to verify the status of your package—To track your parcel, sign in to your Amazon account and:

Go to Your Orders
Choose the order you want to track
Click on Track Package

See if your neighbors received it in your stead—There's a chance that your package was misdelivered to your neighbor. You should check with them before you decide to take further action
Look around the delivery area—The courier might have left the package or notice of attempted delivery at your porch, garage way, or back door while you weren't home
Contact Amazon—Once you've confirmed that your package was delivered to the wrong address, you should report the issue to Amazon
Use DoNotPay and get a refund—If you don't want to waste time talking to customer service or filing a request, use DoNotPay and get a refund in no time
How To Avoid the Wrong-Address Situation
Here's what to do to receive the package at the correct address:
Track your package regularly
Double-check the address when ordering an item
Insure the package to protect it from getting damaged or lost if it is supposed to be shipped with USPS, FedEx, or UPS. DoNotPay will help you with our Insurance Claims product if things take the wrong turn
Amazon Sent My Package to the Wrong Address—Can I Get a Refund?
You have two options to report your problem to Amazon and get a refund:
Amazon website—You can explain your problem to the chatbot or:

Sign in to your Amazon account
Go to Your Orders
Locate your order
Select Problem with order
Choose Request refund
Type in your problem in the text box
Hit Submit

Phone—Call 00 1 206-922-0880 and explain to Amazon's customer support representatives that you would like a refund
The most efficient way to get a refund is to and use our Late Delivery Product. We'll file a claim in your stead and get your money back in a matter of minutes!
How Can DoNotPay Help if Your Amazon Package Went to the Wrong Address?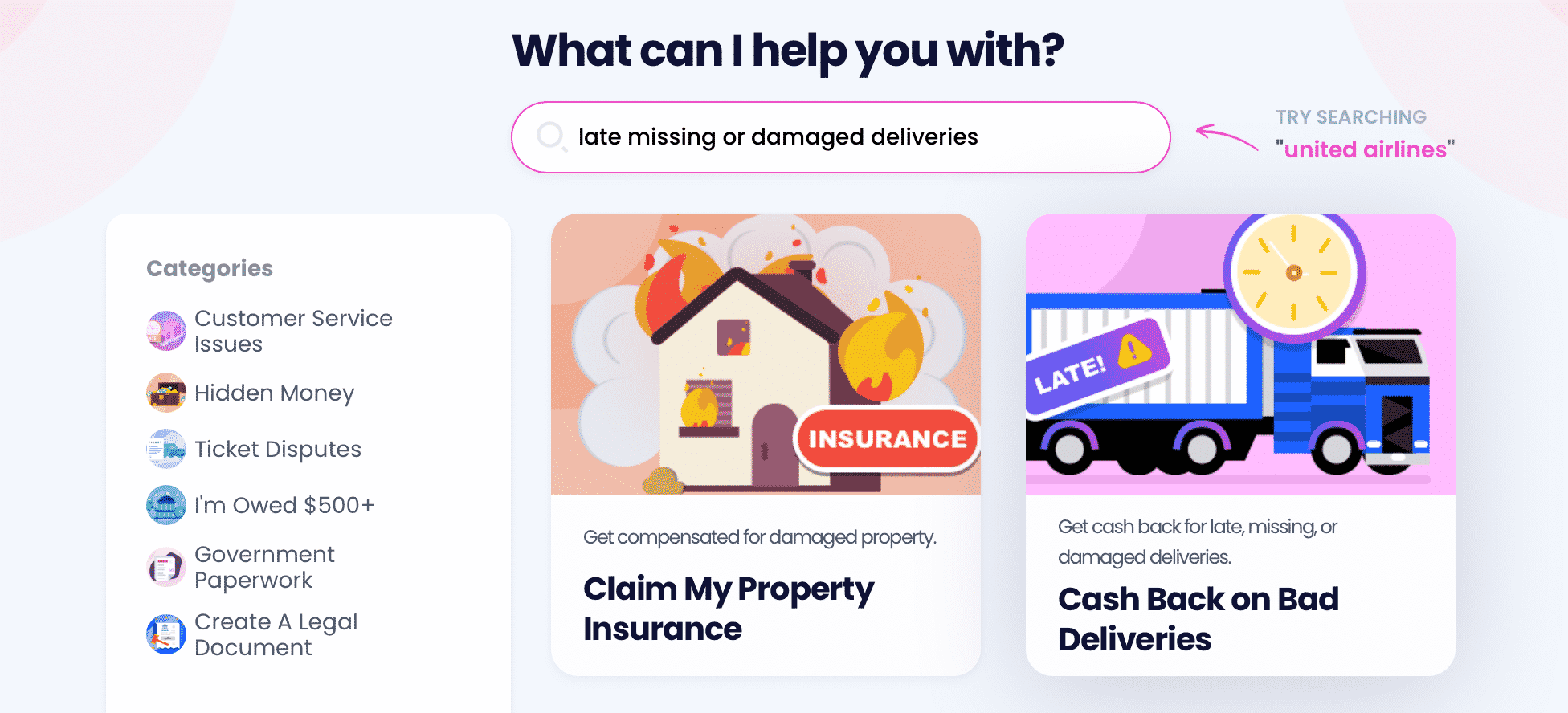 Our Late Delivery Refund tool helps you request a refund in a matter of clicks. Here's how to use it:
from your preferred browser
Find the Late Delivery Refund product
Select the courier and provide details about the shipment
Submit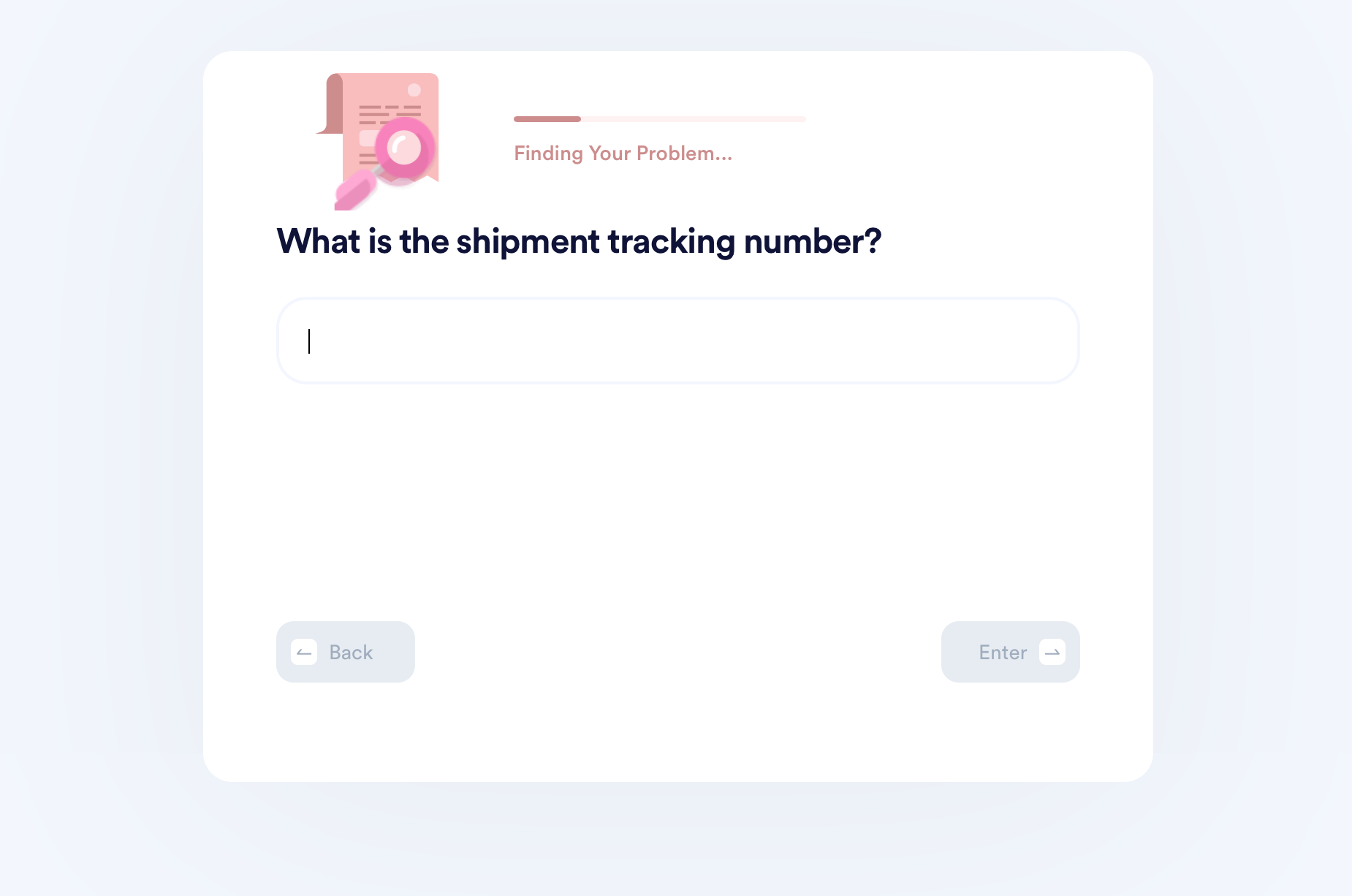 We will automatically file a claim to the courier's claims department in your stead, so you won't have to waste time talking to customer service representatives or filling out forms.
DoNotPay Offers Helpful Delivery-Related Articles
If you ever face delivery issues, DoNotPay's tips come in handy. Check out what we can help with in the following table:
Check Out the Scope of DoNotPay's Services
DoNotPay is capable of way more than handling late or missed deliveries. We are experts in securing refunds and chargebacks, gift card cash backs, airline compensation, as well as making returns on unsatisfactory purchases. We have a way of dealing with hard-to-reach customer services and hard-to-get-out-of mailing lists.
If you need to deal with important paperwork, our app can assist you every step of the way. We can draft legal documents for you and show you how to write them yourself; we can connect you with a remote notary who can notarize your documents 24/7; we can also help you send the docs to any recipient using our convenient online fax functionality!
For a full scope of our services, check out our learning center.
Stay Safe at Home and Enlist DoNotPay To Do Your Bidding
It's not easy to keep tabs on your obligations during these trying times ridden with uncertainty. That is why DoNotPay has developed numerous features to help you cross tasks off your list while staying safely in your home. Here's what else you can get done from the comfort of your armchair through our app: