The Essentials of the Spirit Halloween Return Policy
Returning an item to a store should be a straightforward process, but some retailers have strict or unclear policies that may confuse you. If you purchased a Spirit Halloween product that turned out to be flawed or not what you hoped for, DoNotPay can take you through the return process! Our guide to the Spirit Halloween return policy offers all the information you need to send your product back properly and get a refund. Discover how to save your time and money with DoNotPay!
What Is the Spirit Halloween Return Policy?
The Spirit Halloween return policy allows you to return any product within 14 days of the purchase or the post date on the package. The store will accept all items that satisfy several conditions—the product needs to be:
Unworn
In a new and resalable state
Containing the original accessories
The Spirit Halloween return process differs for online and in-store returns.
The Spirit Halloween Online Return Policy
If you bought the item in the Spirit Halloween online shop, return it within 14 days by following these steps:
Look for the invoice in your original package
Reach out to Spirit Halloween Customer Service if you lost it
Pack the item along with the invoice
Ship the package to the address listed on your invoice
Request a tracking number so that you can track your shipment
Note that Spirit Halloween does not cover the return shipping charges. You can avoid those charges if you return the product to the actual store. The Spirit Halloween stores work seasonally, and you have until October 22, 2021, to take the product back. Another way to avoid paying for return shipping is by !
The Spirit Halloween Store Return Policy
The only solution for returning your Spirit Halloween item purchased in-store is to take it to the nearest store—you cannot mail it back. Note that the Spirit Halloween stores are open between late August and the beginning of November. The stores accept returns until October 22, 2021. Be sure to bring the item in its original packaging along with the receipt.
| | |
| --- | --- |
| Can You Initiate a Spirit Halloween Return Request Via | Yes/No |
| DoNotPay | Yes |
| Email | No |
| Phone | No |
| Mail | Yes (if you purchased the item online) |
| Spirit Halloween Website | No |
| In Person | Yes |
Potential Issues With Spirit Halloween Customer Service
Spirit Halloween offers two ways of contacting their customer support:
Calling 866-586-0155
Sending an email to guestservices@spirithalloween.com
They state that the Spirit Halloween representatives are available Monday–Friday between 10 a.m. and 10 p.m. According to countless Spirit Halloween reviews, this is not the case—many customers have had unresolved issues concerning item returns and customer service. The recurring problems include:
Calling without getting an answer
Reaching out to unhelpful customer service representatives
Waiting for too long to get a refund
All of the Spirit Halloween customer problems stem from poor customer service. Fortunately, DoNotPay can help you solve this problem, too—we will wait on hold instead of you and record the conversation. The recording may come in handy if Spirit Halloween does not resolve your issue on time and you file a complaint. Check out how we reached out to Amazon customer support and have us do the same for you!
Return a Spirit Halloween Item Without Effort! Use DoNotPay!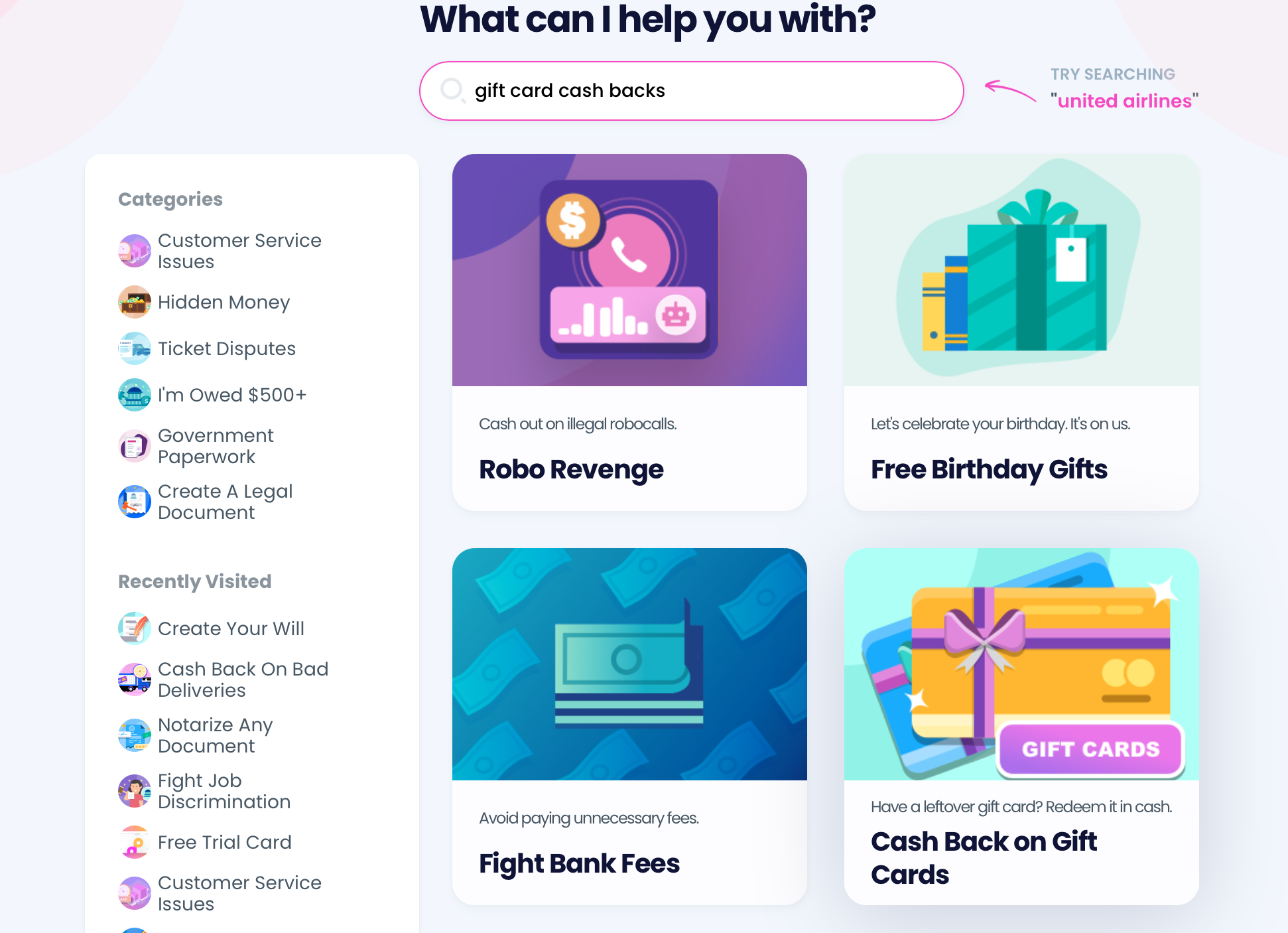 Stop wasting your time on endless phone calls or waiting for ages to get a response—DoNotPay has your back! Try out our cool feature to avoid the tiring procedures and convert all the steps listed above into five simple ones. Follow the instructions below to return your Spirit Halloween item the easy way:
using any web browser
Open the Item Return Request product
Answer some questions about your purchase
Include photos if applicable
Submit your request
Done! After you submit the request, we will draft the return request letter instead of you and send it to Spirit Halloween. It will contain all the purchase-related information you provided and inform the seller whether you want a refund or an exchange.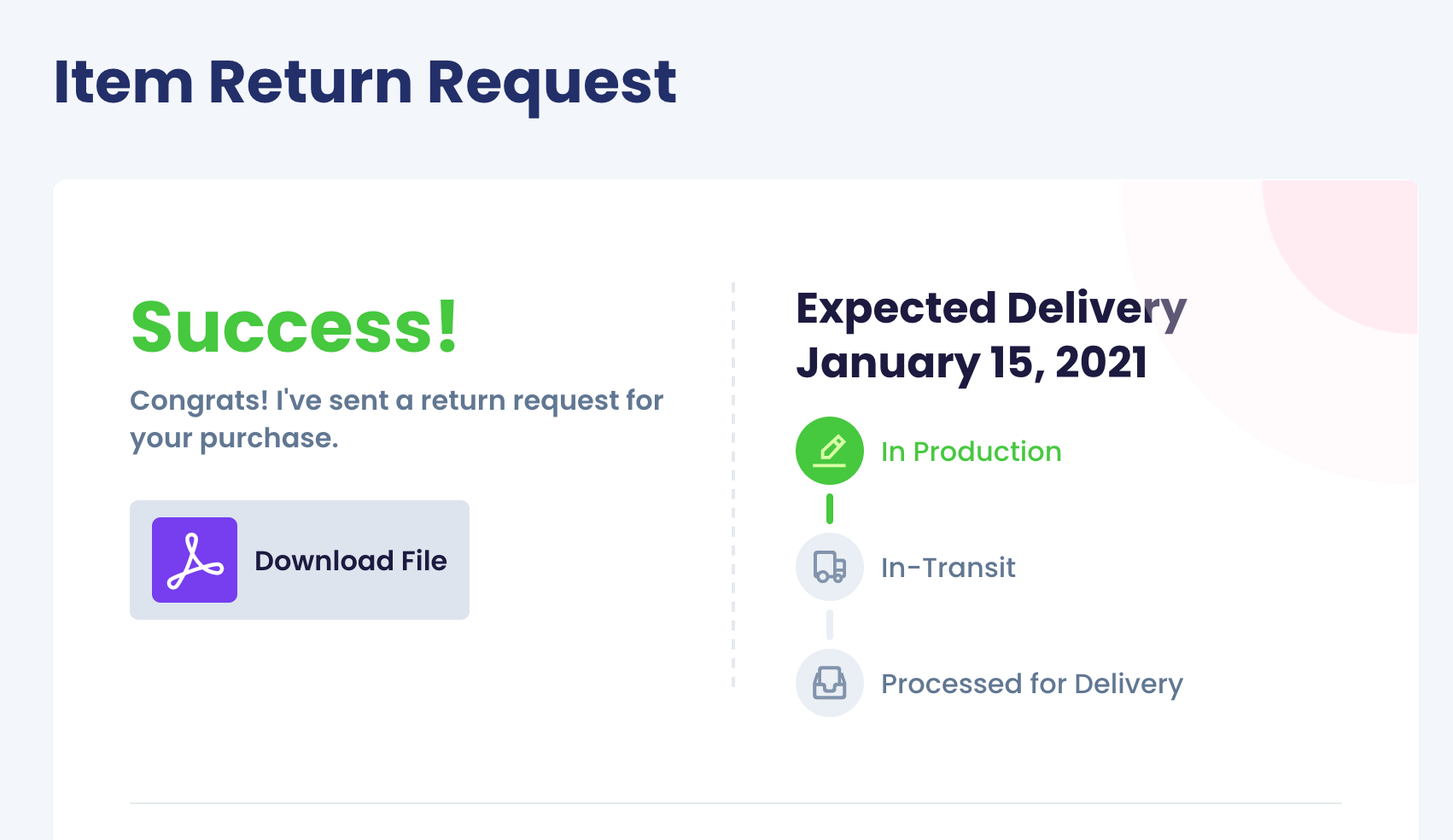 How Long Until Spirit Halloween Reviews Your Return Request Letter?
According to Spirit Halloween, you may wait for the response 5–7 business days from the date the product arrives at their warehouse or up to four weeks during the Halloween season. DoNotPay will allow you to cut corners—the return request letter will include a deadline for Spirit Halloween, too. The store will have to process your request by a certain date, and we will provide you with a return label to reduce your shipping expenses!
We can also help you return items to other major companies, including:
Received a Faulty Product? Demand a Refund With DoNotPay!
We can assist you in handling refunds, too! Here's what you need to do:
in any web browser
Locate the File a Chargeback feature
Tap Get Protected
Provide answers to several questions
Click on Sign and Submit
The process is simple when you use DoNotPay, and our guides can prove it—check out how to get a refund from several other sellers:
Want To Save Money and Avoid Bad Purchases? Look No Further!
Aside from helping you send a return request to any company, DoNotPay can also assist you in getting a refund in a flash! We can also help you request a refund for any late, missing, or damaged delivery.
Do you want to stop wasting your money on useless services? Our app can help you cancel them and provide you with a virtual credit card that terminates free trials before companies get to charge you!
If you want to discover some forgotten assets you may have, we can help you find them in just a couple of minutes. With DoNotPay, you can both save money and earn it!
Once you sign up, you can report text and email spammers, annoying robocalls, and real-life stalkers and harassers and earn off them. We can also help you sue any company or individual in small claims court if you feel like they did you dirty.
Getting Rid of Bureaucratic Procedures Has Never Been Easier
The process of composing a return request letter is tiring, which is why you should turn to DoNotPay for help. Our app will assist you if you want to avoid similar bureaucratic hassles, such as:
Sign up for DoNotPay to utilize all of our nifty products!