A Guiding Light to AliExpress Refund Policy
AliExpress is a China-based online store and a part of the huge Alibaba Group. It connects sellers and buyers worldwide, offering almost everything you want or need—from toilet brushes to state-of-the-art technology.
With so many products to ship, many problems can occur. Packages get lost or people receive wrong or damaged products, so they want to get their money back. If you are one of those people, read on to find out how to get an AliExpress refund!
Does AliExpress Refund Money?

Yes, AliExpress does offer refunds. With a huge range of products offered in the store and numerous businesses operating on the platform, many things can go wrong. Because of this, AliExpress has created the Buyer Protection Program to grant its customers the right to refunds.
The company encourages clients to solve the issues with the seller first. If you can't reach a deal with the seller, AliExpress will give you a refund in these cases:
The order hasn't been shipped, yet and you decide to cancel it

The product doesn't match the description

Your order doesn't arrive at all or arrives later than it should

The product you ordered is fake
You can open the refund dispute within 15 days of the delivery or the package delivery deadline (60 days maximum).
What Is the AliExpress Fast Refund?
AliExpress fast refund is reserved for its Platinum and Diamond members. If you are a Platinum member, you can get a fast refund for products under $25, and if you are a Diamond member, you can be refunded for the products up to $100.
When the seller approves your refund, you can send the tracking number of the package to AliExpress, and you will get your refund automatically. If you want to return any product, you should make sure it's undamaged, unwashed, and in the original packaging.
Request an AliExpress Refund by Yourself

When you buy online, you can never be sure what you are going to get. You order a comfortable office chair, but you end up with a key ring. Many AliExpress customers report getting something they did not order.
If you got scammed, the product you bought doesn't match the description on the website, or you changed your mind about purchasing something on Aliexpress, you can ask for your money back by:
Canceling your order

Making a refund claim
How To Get AliExpress Refund After Canceling an Order
When you cancel an order on AliExpress, you can get a refund if the order hasn't been shipped yet. Usually, you have seven days to cancel the order you made and ask for a refund. Here is how to do in:
Log in to your AliExpress Account

Find the order you want to cancel and click on it

Hit

Cancel Order

Give the reason for canceling and submit your request
If your AliExpress order cancellation is accepted, you should get your money back in three to 20 business days. Don't forget that you have only seven days after your purchase to cancel your order and get a full refund.
How To Make a Refund Claim on Your AliExpress Account
If you didn't manage to solve the problem with the seller directly, you can open a dispute through your AliExpress account and ask to be refunded. Here is what you need to do:
Log in to your AliExpress Account

Click on

Orders

and find the order you want to get a refund for

Hit

Open Dispute

Fill in the information about the order

Add pictures/videos/messages to support your claim

Click on

Submit
The seller will also have to provide the details and evidence of the order, and AliExpress will decide whether you will get a refund or not. Keep in mind that you might not get a full refund for certain items, such as accessories. If you want to make sure you make a strong refund claim, consider using DoNotPay!
Easy Way To Request an AliExpress Refund
If you don't want to waste time going through the AliExpress refund process, you can leave it to DoNotPay! DoNotPay is a robot lawyer that can make a refund request instead of you. This is how it works:
Log in to DoNotPay in your

Hit

File a Chargeback

Provide the transaction details

Confirm your information and finalize your request
With this done, DoNotPay can help you write a dispute letter to your bank and make your claim stronger by including relevant VISA and Mastercard codes. DoNotPay will make the request in accordance with the Fair Credit Billing Act. You will get an email from us as soon as we process your request.
| | |
| --- | --- |
| Can You Request a Refund Via | Yes / No |
| AliExpress App | Yes |
| DoNotPay | Yes |
| Phone | No |
| Letter | No |
| Website | Yes |
| In-Person | No |
| Email | No |
What Is AliExpress Refund Time?
According to Buyer Protection, you should get your money back from the sellers in 15 days. If a merchant fails to honor the deadline, you should contact AliExpress. To get in touch with AliExpress customer service, go to their help page, scroll to the bottom of the page, and click on Online Service. Don't forget to log in to your AliExpress account first!
What Are Potential Issues With AliExpress Refunds?
Even though AliExpress has a decent refund policy, it doesn't always work. Many people complain about the efficiency of communication with the sellers and AliExpress customer support, as well as not getting a refund on time. If you don't fancy the idea of dealing with AliExpress customer service and waiting for your refund forever, use DoNotPay to make the process efficient.
DoNotPay Can Help You Solve Your Disputes With AliExpress in Small Claims Court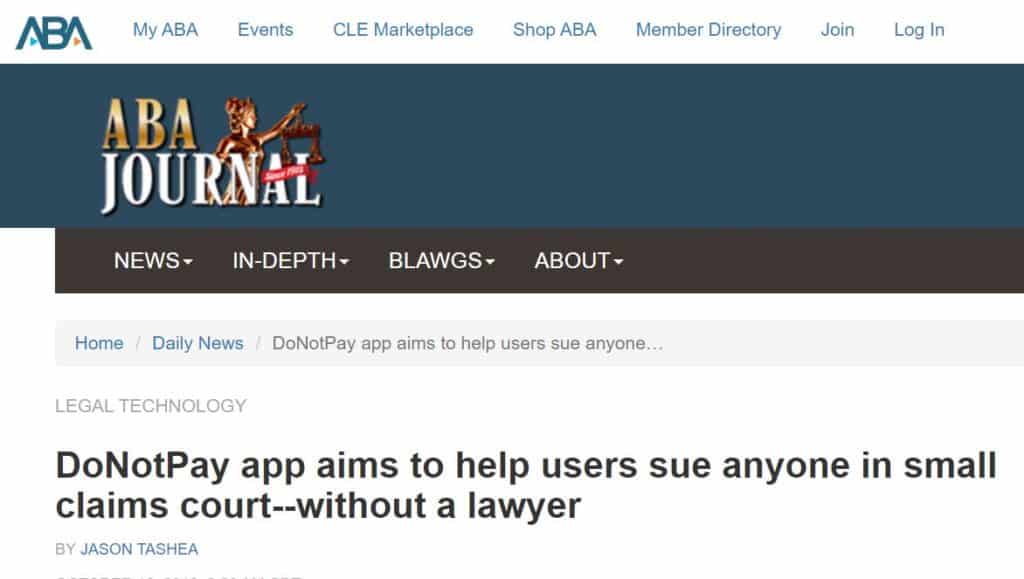 If you think AliExpress has wronged you, you can escalate your disputes to small claims court with the help of DoNotPay! DoNotPay is a robot lawyer that can assist you with suing anyone in small claims court. American Bar Association honored us with the Louis M. Brown Award for Legal Access in 2020. We can guide you through the process of suing and help you:
Collect all documents

Fill out the forms

Write a strong dispute letter

Prepare a scenario for any outcome

Sound confident when presenting your case
With DoNotPay, you will have a better chance of settling your disputes with AliExpress and winning the case!
DoNotPay—Your New Assistant

DoNotPay can make your life easier—we can help you request a refund for a lost Amazon package or get a PayPal chargeback! If you need help with canceling your memberships, use DoNotPay! We can cancel New York Daily News or NBC Sports Gold subscriptions for you!
And not only that, we can assist you with many other nuisances! Open DoNotPay in your and get help with:
Fighting traffic tickets

Contesting speeding tickets