A Breakdown of the Michael Kors Return Policy
Did you order clothes from Michael Kors and then disliked them? Does something not fit, or have you changed your mind in the meantime? Even if the reason is freakish, you deserve to claim what's rightfully yours!
The Michael Kors return policy is a bit wordy, but we've made a comprehensive digest—check the simplified version of the terms list and opt for DoNotPay to start the return process with ease!
The Basics of the Michael Kors Return Policy
The return window is 30 days from the shipping date. The return process differs based on whether you purchased an item online or in store, and refunds are issued to the original payment method.
Based on the Michael Kors return policy, the items should:
Be unused
Have all tags attached
Be in the original packaging
Be accompanied by an original receipt, invoice, or gift receipt, depending on the purchase type
The following types of items are non-returnable:
Washed, worn, or altered items
Swimwear
Intimate apparel
Custom-made and personalized items
Face masks
Engraved items
How To Return a Michael Kors Product
Return procedures are different depending on where you made your purchase. You can return merchandise purchased online either via mail or in store. Exchanges via mail are not possible.
Returns of Online Purchases via Mail
To return a product bought online, follow the steps below:
Fill in the required information on the packing slip
Pack your item in the original shipping box and make sure to include the packing slip
Attach the pre-addressed and prepaid return label
Take your return package to any USPS office, dropbox, or residential mailbox, or visit the USPS website to arrange a free pickup. In case you purchased the item on the Canadian website, send the package to any Canada Post location
In case you bought a product online but picked it up in a store, send an email to customerservice@michaelkors.com or customerservice@michaelkors.ca to get a return label and obtain further instructions.
In-Store Returns of Online Purchases
You can return/exchange items purchased via the website to any of the Michael Kors stores within the U.S. or Canada. Make sure you bring the packing slip.
Exchanges are possible as long as the desired merchandise is available.
For orders paid via PayPal, you can only receive merchandise credit.
Returning a Gift Purchased Online
The Michael Kors return policy has special terms for mail returns of gifts purchased online. You can return them in store for merchandise credit issued to a Michael Kors Gift Card (i.e., E-Gift Card for mail returns).
To return a gift via mail, you need to send an email to customerservice@michaelkors.com or customerservice@michaelkors.ca to get a return label.
Returning a Product Purchased in Store
You can return an item purchased in store within 30 days with an original receipt as long as it is eligible for the return. According to the Michael Kors return policy, the items should be returned in store as well, but there are many restrictions on where you can/cannot bring an unwanted item.
You will receive a refund to the original payment method, with the exception of check or cash payments, for which you will get a refund in the form of a mail check.
You will receive merchandise credit only for AliPay payments.
Return a Faulty Product With No Obstacles! Use DoNotPay!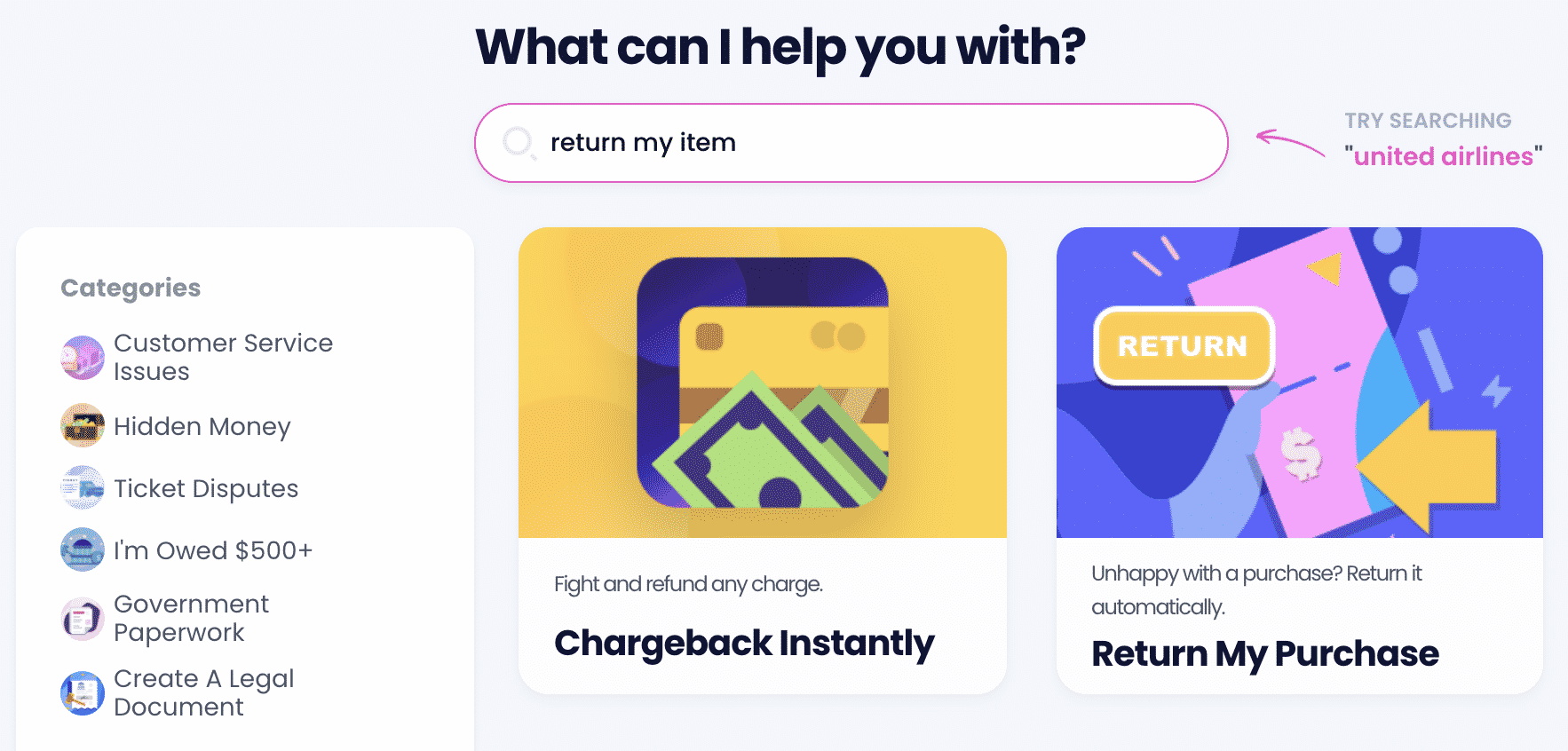 Going through all these steps to return your item seems like a bothersome task? Save your energy by reducing the time needed to initiate the process—use DoNotPay!
You only need to open a web browser and do the following:
Find the Return My Purchase product
Take a short questionnaire on your purchasing experience and attach photos (if applicable)
Submit the request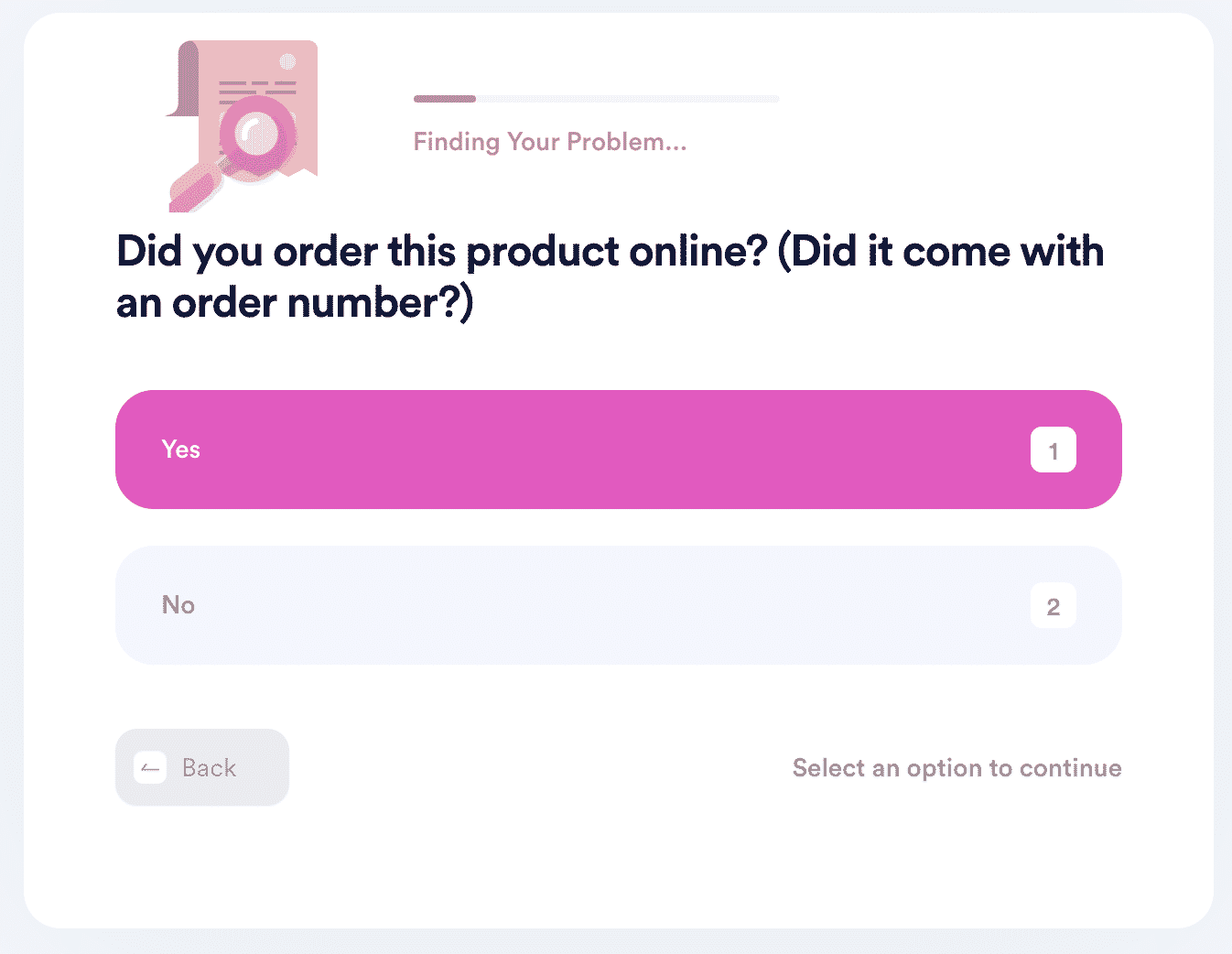 DoNotPay will create a custom return request letter and send it to the company, informing it about your decision and stipulating whether you want a return or an exchange. We will provide a specific deadline, so you don't need to worry about a possible oversight.
Concerned about another's company return policy? Check our knowledge base and find some of the ones we've deciphered below:
Has Your Return Request Been Declined? You Don't Have To Settle
With DoNotPay by your side, you can rest assured that you'll get what's rightfully yours. We'll draw up a refund request letter in your stead and send it to the company in question. If it refuses to cooperate, our app will help you take it to small claims court.
We'll fill out all the necessary court forms, generate any legal document you need, get it notarized remotely, and fax it to any recipient of your choice. You're not alone in your fight for justice!
If you're dealing with anyone else who's difficult—be it a creepy stalker, neighbor, coworker, or email or text spammer—you can count on us to safeguard you.
Looking for Any Other Type of Assistance?
The best part of subscribing to DoNotPay for a low monthly fee is that you get access to all of its products. You can use them to: