Understanding Kay Jewelers Return Policy and Sending a Request Within Minutes
Have you bought or received a watch or a piece of jewelry you wish you didn't? Now you think about what to do—keep it and pretend you like it, give it to someone else, or send it back and get something better. The solution is easy if the item is from Kay because the Kay Jewelers return policy entitles you to a refund or a replacement.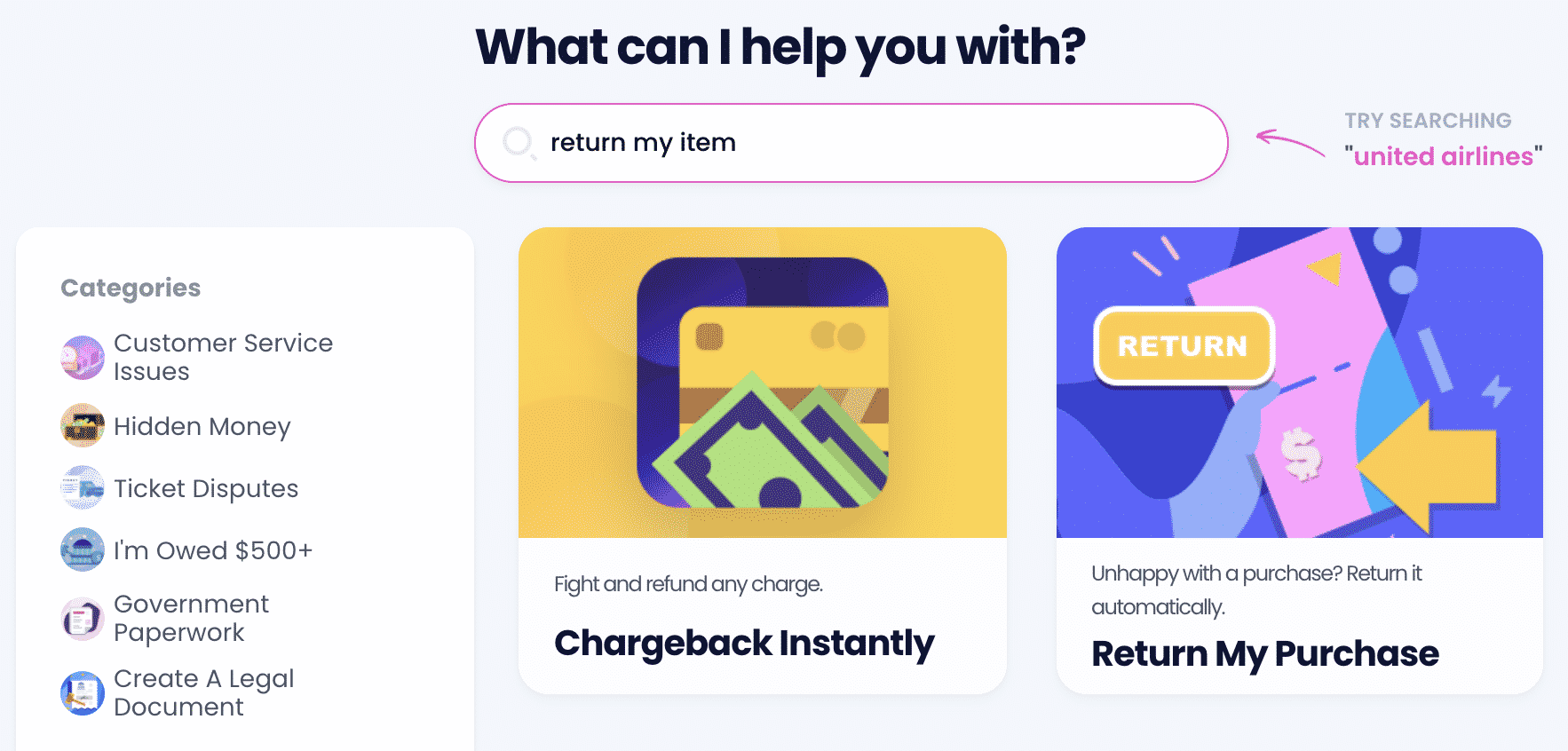 If you choose to , the procedure will be simple and quick. That's not the only benefit you get because we make sure you don't spend a single cent you don't have to.
Kay Return Policy in a Nutshell
Kay's return policy specifies mandatory requirements you have to meet for a return. These differ depending on the product category. The company will consider your request if you submit it:
Not later than 30 days from the delivery
60 days from the purchase or delivery date for watches
For the company to accept the return, you have to ensure that:
Original packaging and paperwork—certificates, instructions, and warranties—accompany the product
Items are in good condition—unaltered, undamaged, and without signs of wearing, where applicable
You enclose proof of purchase, in the form of a sales receipt or packing slip
Note that you may return store purchases only to:
Kay stores
Kay outlet shops
Sterling Family of Jewelers stores
The Kay Jewelers return policy states that online returns for merchandise bought at physical stores won't be processed.
In case you purchased Kay's jewelry or accessories online, you can ask for a refund or replacement:
At a store
Via the online form
Do All Kay Jewelers Products Qualify for Return?
The Kay return policy doesn't allow returns of personalized products, so you won't be able to send back the following items:
What Is the Kay Jewelers Return Policy on Rings?
The Kay Jewelers rings return policy specifies that class rings and engraved pieces are non-returnable.
What Is the Company Refund Policy?
If you prefer a refund, you will receive money to the original payment method. The exceptions apply if:
You don't have the original receipt. In this case, you may replace the item or choose a gift card at the product's current price
The item's value is above $200. The corporate office issues a check, which you should receive in 21 days max
Other points you should keep in mind are:
Kay Jewelers issues cash and credit card returns to original buyers
If you paid with your credit card, you'll get a refund within 30 days
How Do I Get Reimbursement for a Gift Return?
In case you received a gift, you have two options with the receipt provided:
Exchange the item
Opt for a new gift card with the same amount stored
If your gift balance is below the refundable amount mandated by state law, you will receive cash. The price of the item has to be lower than:
$1 in Rhode Island, Vermont, and Oregon
$5 in Washington, Massachusetts, Maine, New Jersey, Montana, and Colorado
$10 in California
How To Return Kay Jewelers Goods
You can return goods:
To a store
By mail
In-Store Returns
Visit any Kay store, bring your item, and talk to the manager or another authorized staff member. They will complete the procedure.
Sending Products Back via Mail
To return the products by mail, follow these steps:
Go to Kay's Returns page
Provide the necessary information, such as the order number, your name, ZIP code, etc.
Choose the product you would like to return
Print the prepaid label
Pack the item
Include the packing slip. If you don't have the slip, provide:
Personal details, such as your name, address, and email
The order number
Attach the prepaid label to the center of the box
Stick the pre-printed return address to the upper left corner
Send the parcel to SJIX, 375 Ghent Rd, Akron, OH 44333
Note that you need to pay for the label. The company doesn't accept Cash on Delivery. The Kay Jewelry return policy specifies that the company covers shipping and handling costs only if you received a damaged or defective item. In this case, call 1-800-311-5393.
Kay Jewelers recommends sending the package via courier that allows you to trace the shipment—UPS, USPS, or FedEx, for example.
Request a Return With DoNotPay
You don't need to go through a complicated and lengthy return procedure to claim your customer rights. Sign up for DoNotPay and do the following:
Choose the Item Return Request option
Answer our chatbot's questions and include images, if applicable
Hit the Submit button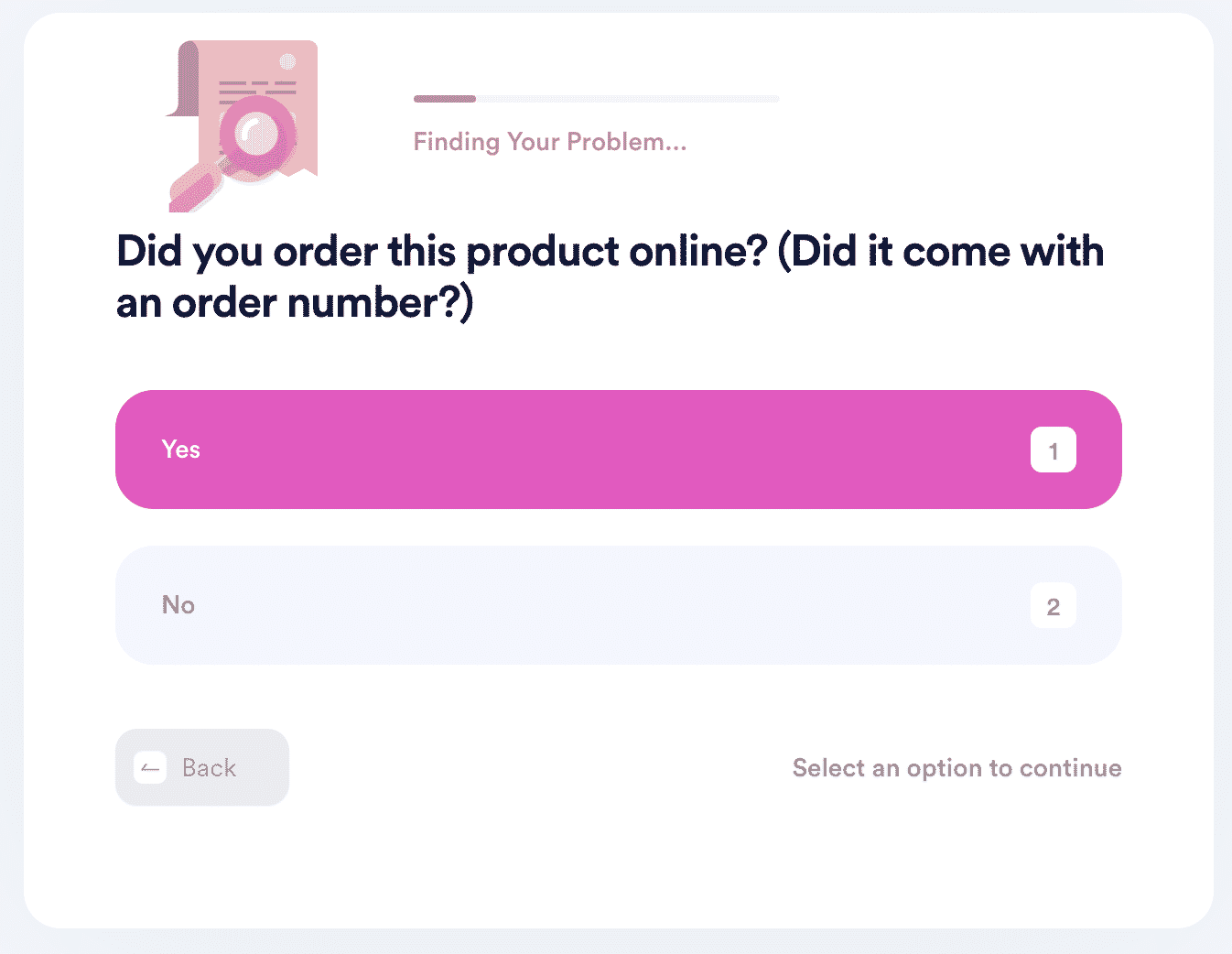 Based on your answers, we create and send a customized letter to Kay Jewelers, informing them why you want to return the product. We also let them know whether you prefer an exchange or a refund. The staff will reach out to you shortly because we'll set a response deadline.
As a bonus, we provide a prepaid return label to lower the shipping expenses.
Can DoNotPay Assist in Returning Other Merchants' Products?
Feel free to use DoNotPay to send return requests to any seller. Find some of them in the following table and familiarize yourself with their return policies:
Wasted Your Money on a Non-Returnable Purchase? There Are Other Methods To Earn It!
Don't feel down if the item you got isn't returnable—DoNotPay has many more tricks up its sleeve that will help you earn some money!
From helping you enter sweepstakes, decrease your property taxes, and lower your utility bills to assisting you in earning off email or text spammers and robocalls, waiving your college application fees, submitting a college financial aid appeal letter, and getting a refund from any company or airline, we can do it all!
DoNotPay Is Always at Your Disposal
Our app's mission is to take everyday admin and legal tasks off your plate so you don't have to waste any of your precious time. If you want to appeal your parking tickets, draw up a legal document, get any agreement notarized, get a tourist visa, keep a sex offender at bay, mail anything without waiting in line, or get in touch with a loved one in prison, DoNotPay will resolve any of these with ease.
Too busy to track your memberships? You don't need to worry about canceling your free trial on time before it turns into a paid subscription if you use our virtual credit card.
With DoNotPay, you can tackle any otherwise annoying chore stress-free.